Disney Vacation Club members are noticing bills for their 2023 annual dues are now posted to their account, so now is a great time to cover everything you need to know about reviewing and paying your DVC annual dues for 2023 in this article. We'll also cover some tips to keep in mind when buying or selling a DVC contract on the resale market, so let's dive in!
New Virtual Queue Feature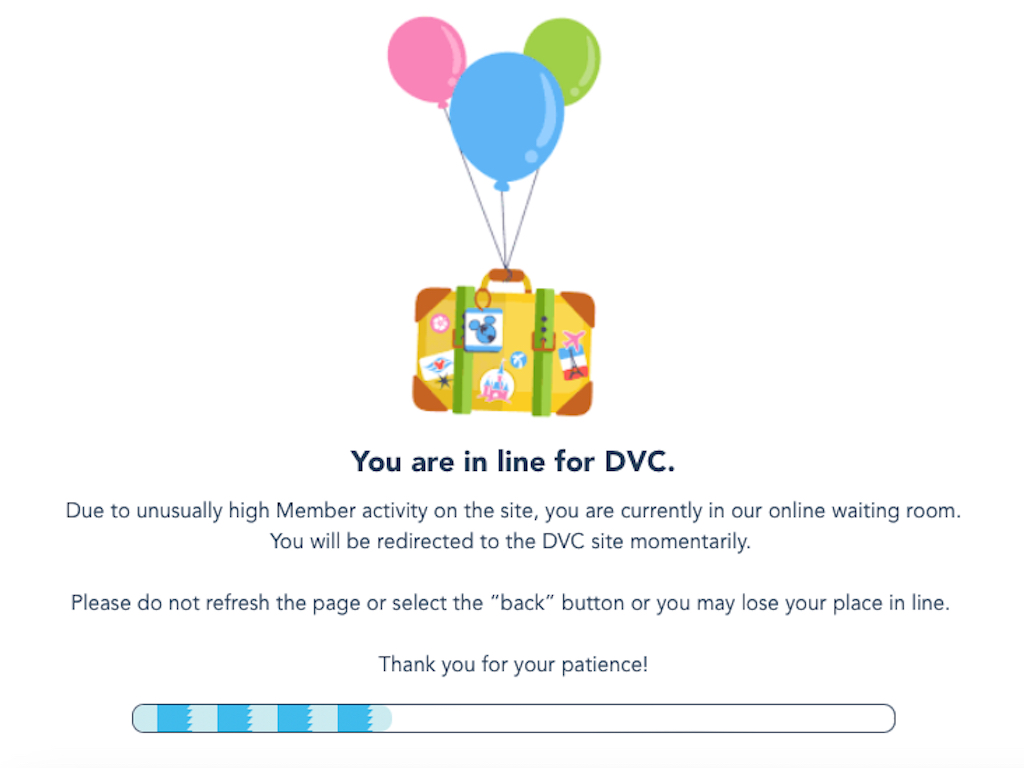 Some members are experiencing some website delays due to the high traffic on the DVC member's website. A new virtual queue feature has been added to the site, and some are seeing a new message announcing they have been added to a queue before being able to access their online member dashboard.
Previously, when website traffic peaked to unserviceable levels, members would just see an error message and would have to manually reload the page to try again. This is a nice improvement for those times that the DVC website is bombarded with high traffic. Currently, queue times are ranging from 1 to 2 minutes, so don't be discouraged!
DVC Annual Condo Association Meeting Ratified 2023 Dues
Back on December 8th at the 2023 DVC condo association meeting, the proposed 2023 DVC dues were ratified without much fanfare, which locked in the proposed increases of anywhere from 1.8% for Riviera Resort owners to as high as 8% for Polynesian Resort owners.
| Resort | 2022 Dues | 2023 Dues | Increase |
| --- | --- | --- | --- |
| Animal Kingdom Villas | $8.2365 | $8.8099 | +6.96% |
| Aulani | $8.6739 |  $9.1424 | +5.40% |
| Aulani Subsidized | $6.5205 | $6.8727 | +5.40% |
| Bay Lake Tower | $7.0826 | $7.4255 | +4.84% |
| Beach Club Villas | $7.5362 | $8.1655 | +8.35% |
| BoardWalk Villas | $8.0802 | $8.5309 | +5.58% |
| Boulder Ridge | $8.1469 | $8.5110 | +4.47% |
| Copper Creek Villas | $7.6020 | $7.9203 | +4.19% |
| Grand Californian | $7.4824 | $8.0409 | +7.46% |
| Grand Floridian | $7.0077 | $7.3332 | +4.64% |
| Hilton Head | $10.0707 | $10.7305 | +6.55% |
| Old Key West | $8.8063 | $9.3570 | +6.25% |
| Polynesian | $7.3859 | $7.9475 | +8.04% |
| Riviera | $8.3840 | $8.5049 | +1.81% |
| Saratoga Springs | $7.3287 | $7.8622 | +7.28% |
| Vero Beach | $11.9405 | $12.8503 | +7.62% |
| Vero Beach Subsidized | $9.4100 | $10.1298 | +7.65% |
DVC Annual Dues Payment Deadlines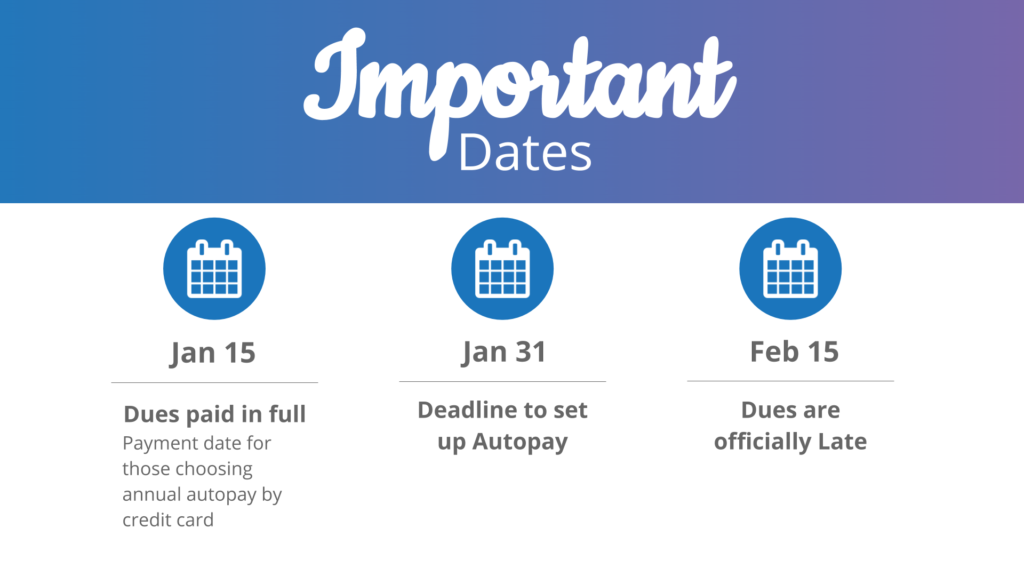 As a DVC member, annual dues payments are officially due on January 15th of each year, but there is a 1-month grace period until February 15th before late fees are assessed.
Members will have 2 options for paying their annual dues. You can choose to pay your annual dues in 12 monthly automatic increments, or pay the full dues amount in one payment.
Monthly Auto Pay Deadline
If you wish to set up monthly autopay, you will need to do so by January 31st. Currently, a US-based checking account is required to set up monthly autopay. If you'd like all the details about paying your annual dues in interest free monthly payments, check out our article here: Setting Up DVC Dues on Monthly Auto Pay.
Full Annual Dues Payment Deadline
For members who wish to pay their annual dues in one payment, you will need to do so by February 15th to avoid any late fees.
Breaking Down Your Charges & Credits
For any new members scratching their heads regarding their bill for the 2023 annual dues, it's important to note that you may see credits or charges from 2022, based on some of the estimation that is used to calculate the next year's annual dues.
For example, when paying for 2022 annual dues, members will be paying an estimated amount in taxes. If your home resort's property taxes were over or under estimated for the year, you will see that balance reflected in your 2023 annual dues. This could cause either additional charges, or credits, depending on the actual tax amount for the 2022 calendar year.
How To Access Your Annual Due Balance Online
If you'd like to review the amount due for 2023, simply login to the DVC member site, then click "My DVC" on the far right side of the top navigation bar, then click "My Dues". Here you can find current balances and even browse through a history of transactions.
Paying Your Annual Dues With Disney Gift Cards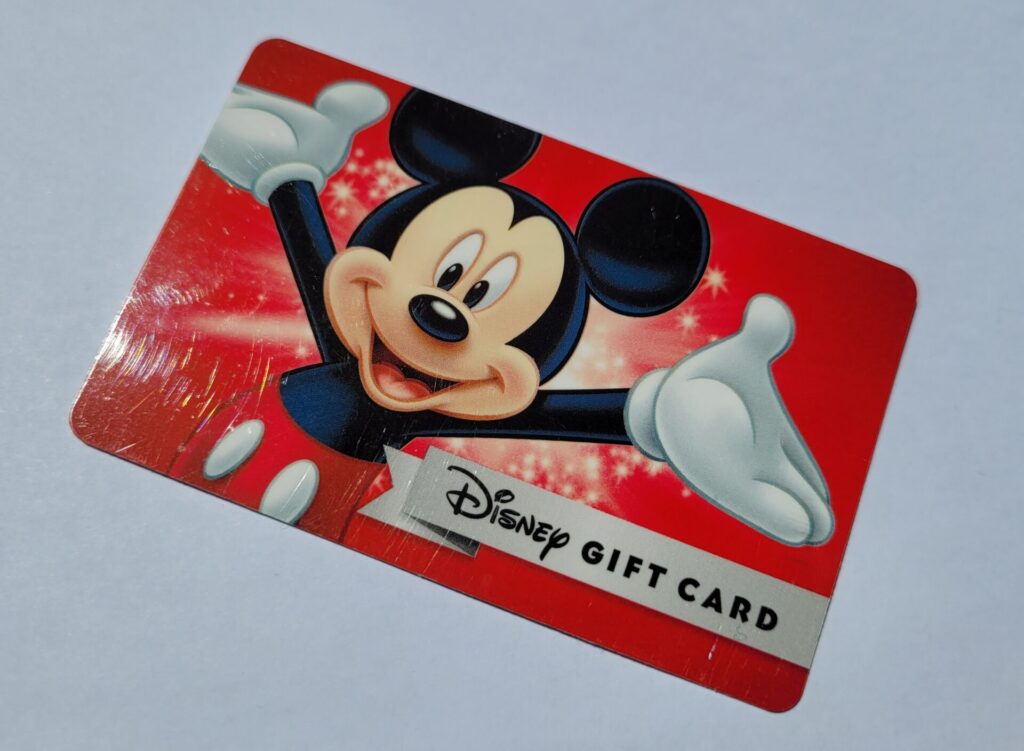 One little know trick to get 5-20% off your annual dues amount would be to purchase discounted Disney gift cards, and use them to pay your annual dues. We have a complete guide on how to do just that here: How To Pay DVC Annual Dues with Discounted Disney Gift Cards.
Be sure to use the disneygiftcard.com website to consolidate your cards before making your payment. You are able to combine up to $1000 on one card on the disneygiftcard.com website. Combining would be a good strategy if you are choosing to pay by phone, as there may be a limit to how many cards they allow you to use with this method.
Annual Dues For Resale Buyers & Sellers
There are a few key points to keep in mind if you are in the process of buying or selling your Disney Vacation Club contract.
DVC Sellers
If you are currently listing your DVC for sale, or are in contract to sell, please make sure your dues are current through the date that your contract is fully transferred to your buyer. If you are due an annual dues reimbursement from your buyer, the closing company will handle sending any reimbursements to you once the transfer process has been completed.
If you plan to sell your DVC contract anytime starting now through the end of next year, it is recommended to set up monthly automatic payments. This will help you avoid a large expense upfront, while having to wait for your transfer to close to be reimbursed, if reimbursement is required based on the terms of the purchase contract.
DVC Buyers
If you purchase a contract at anytime in the year, the annual dues will have to be paid for the full year before the transfer, either by the buyer or the seller, depending on the terms of your purchase contract. Any reimbursements to the seller that required to honor your purchase agreement will be sent to the seller at closing. In the subsequent years of membership, you can then choose to set up monthly payments if you choose to do so.
Not Using Your DVC Contract?
If you're not using your membership, now is a great time to sell! You can learn everything there is to know about the process of selling your Disney Vacation Club contract by reading our DVC Seller's Guide that's hosted on our resale division's website.
Industry Leading Marketing
Our campaigns maximize your reach & help you sell quickly
Get The Best Price
Our experts will help negotiate the best price possible
Experienced Agents
We'll exceed your expectations of customer service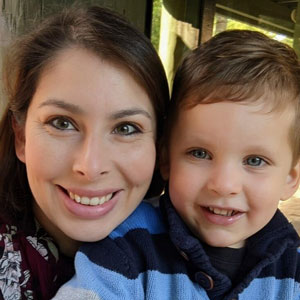 Written by
Rachel Van Norman
Contributing Writer
Rachel fell deeply in love with all things Disney as a little girl. Now as a wife and a mother herself, she shares this Disney obsession with her son and everyone around her. From her love of princesses to eating all the Disney food, Rachel spends her time radiating Disney magic and keeping everyone up to date on Disney news.