Disney Research recently revealed a child-size bipedal walking robot at the 2023 IEEE/RSJ International Conference on Intelligent Robots and Systems (IROS) in Detroit. This exciting development is linked to a recent patent filed by Disney for a bipedal robot capable of showcasing various walking styles.
Behind the Scenes: The Making Of The Robot
Under the leadership of Mortiz Bächer, a team at Disney Research in Zurich crafted this innovative robot. The majority of the robot was created using 3D printing, incorporating modular hardware and actuators that expedited the production process. The robot's head can move in various directions, including up, down, and around, with the ability to tilt. Its legs possess five degrees of movement and feature hip joints that maintain balance while walking.
A New Era: Combining Animation & Robotics
Over the past year, Disney Research has been perfecting a system that merges an animator's vision with robust robotic motions. This system utilizes a simulation and reinforcement learning-based pipeline. The goal is to transform the ideas of animators into expressive, reliable movements that can function in nearly any environment.
Emotional Expression Through Movement
Disney aims to use this robot not only as a functional tool but also as a medium for conveying emotions. The objective is to design robots that can strut, prance, sneak, trot, or meander to express specific emotions. According to the team at Disney Research, the ability to communicate emotion and intent becomes crucial when robots and humans interact closely.
Looking Ahead: The Promise Of Versatile Robotics
Disney's researchers view this robot as an initial step towards a platform that isn't tied to specific hardware. They foresee a future where they can quickly teach new behaviors to robots of varying morphologies and appearances. The development process and the adaptable reinforcement-learning framework used in this project have the potential to be applied to a broad array of robots.
This breakthrough by Disney Research marks a significant stride in the realm of interactive and expressive robotics, opening up a world of possibilities for future innovation. This new initiative is in addition to the recently revealed Project Kiwi robot that was modeled after a small version of Groot from Guardians of the Galaxy.
Exploring The Past: A 60 Year Journey
If you'd like to take journey through over 60 years of innovation, and explore the fascinating history of robotics in Disney theme parks as well as what's coming, check out our article here: From Past To Future: The Evolution Of Robotics In Disney Theme Parks.
As always, stay tuned to the DVC Shop blog to get all the latest developments from inside the Disney parks and around the Disney Vacation Club resorts!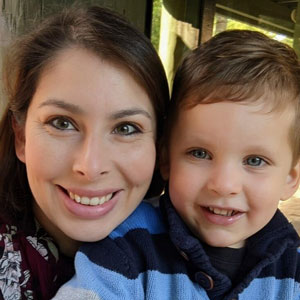 Written by
Rachel Van Norman
Contributing Writer
Rachel fell deeply in love with all things Disney as a little girl. Now as a wife and a mother herself, she shares this Disney obsession with her son and everyone around her. From her love of princesses to eating all the Disney food, Rachel spends her time radiating Disney magic and keeping everyone up to date on Disney news.