Just recently, Disney did a test run of one of their newest creations, and it was a truly impressive display. They took the wraps off of a free-roaming Groot robot that is set to entertain guests in the Disney parks, and had it perform a dance off against Star-Lord. In the video above, it can be seen that this robot is extremely articulate and life-like, with convincing movements and even facial expressions that convey some serious emotion.
This particular robot has been in development for the past 5 years under what the Disney Imagineers are calling Project Kiwi, but what is Project Kiwi?
What Is Project Kiwi?
Project Kiwi is a new initiative by Disney Imagineers that involves the development of small-scale, free-roaming robots that can act as characters from some of the company's most beloved franchises. The project's ultimate goal is to create robots that are capable of moving independently and interacting with guests in a way that feels natural and immersive.
The first character to be brought to life using Project Kiwi technology is Groot from the Marvel Cinematic Universe. The robot is designed to look and move like the popular character, complete with his distinctive vines and branches. The robot stands at just under 2 feet tall and weighs about 25 pounds, making it easy to transport and maneuver in a variety of settings.
One of the key innovations of Project Kiwi is its use of a proprietary cable system that allows the robot to move around freely without the need for a large external power source. This makes it possible for the robot to roam around freely and interact with guests in a way that would be much more difficult with other robot designs.
What Could This Mean For Characters In The Parks?
Disney Imagineers have been working on Project Kiwi for several years, and the technology is still in development. However, with these initial tests of the Groot robot that were just released have been extremely promising, and we're sure everyone is excited about the possibilities for bringing other beloved characters to life in this way (Grogu next, please!).
While there are no immediate plans to introduce Project Kiwi robots into the theme parks, the technology could have a variety of potential applications, from interactive exhibits to character meet-and-greets. And with the ongoing development of the technology, it's likely that we'll see more and more of these free-roaming robots in the years to come.
What an incredible time to be a Disney fan!
As always, stay tuned to the DVC Shop blog for all the latest developments for Disney theme parks and all the information you could ever need about the Disney Vacation Club resorts.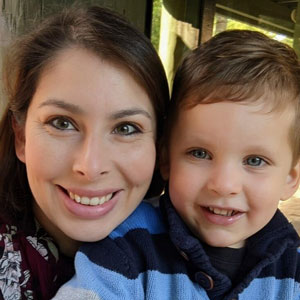 Written by
Rachel Van Norman
Contributing Writer
Rachel fell deeply in love with all things Disney as a little girl. Now as a wife and a mother herself, she shares this Disney obsession with her son and everyone around her. From her love of princesses to eating all the Disney food, Rachel spends her time radiating Disney magic and keeping everyone up to date on Disney news.