Character meet and greets are a staple of the Disney park experience. There is always a variety of characters for guests to meet and interactive with, many of which are incredibly popular. However, there are some Disney characters that you won't see in the parks, at least not anymore. Here are 10 Disney characters that you will not find on your vacation.
1) Roger Rabbit

In 1988 'Who Framed Roger Rabbit' was the highest grossing film of all time, and a great Disney success. Due to the film's success, Roger Rabbit began to pop up everywhere in the parks. He was a popular character meet and greet, and also appeared in parades and stage shows. However, due to issues between Steven Spielberg, who owned 50 percent of the rights to Roger Rabbit, and Mike Eisner, Disney's CEO at the time, most things related to Roger Rabbit were removed. Although Roger Rabbit is still a staple of Disneyland Park with the attraction Roger Rabbit's Car Toon Spin, you won't find this wacky rabbit anywhere else in the Disney parks except on very rare occurrence.
2) Flora, Fauna, and Merryweather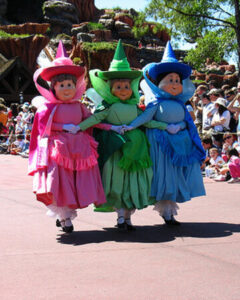 Where would Sleeping Beauty be without the three good fairies Flora, Fauna, and Merryweather? It is hard to say, but because of their role in one of Disney's popular princess stories, These three fairies used to be around the parks for their own character meet and greet, as well as being featured in parades. Over the years as the Sleeping Beauty's story has become lightly overshadowed by other princesses, the interest in the fairies dwindled, leading to them being removed from the parks.
3) The Muppets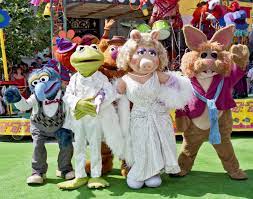 The Muppets used to be a popular character meet and greet in Disney's Hollywood Studios. Now the only place you can realistically find the Muppets is their attraction, Muppet*Vision 3D. Although they may occasionally make a pop up visit in the park, it is a rare occurrence and usually only done on special occasions. This is due to their lack of popularity with current Disney audiences, but it is always possible to make a comeback.
4) Dumbo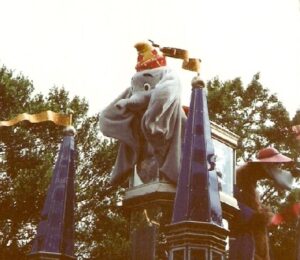 Dumbo and the reason why he cannot be found for a meet and greet is a very different circumstance to the others. Dumbo is still a popular Disney character, and the Dumbo the Flying Elephant attraction remains one of the most popular and iconic rides in the parks. However, Dumbo is an elephant who walks on four legs. It would be incredibly difficult to create the appropriate space and costume for guests to be able to do regular meet and greets with the beloved pachyderm. So now he can only be found for guests to ride on his back in the Dumbo ride.
5) Princess Leia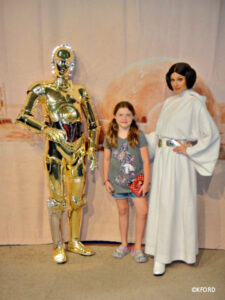 Princess Leia is beloved by many generations of Star Wars fans. Previously guests would be able to meet Princess Leia in the parks. However, Disney has been revamping the Star Wars universe with new movies and with those movies came new characters. As the franchise has turned its attention to its new female lead, Rey, attention has dwindled from Princess Leia, and she no longer greets guests in the parks.
6) Quasimodo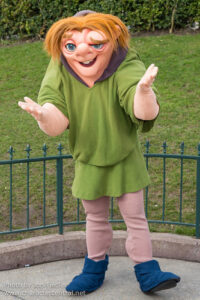 Quasimodo is another example of a character that you won't see in the parks due to a lack of popularity. 'The Hunchback of Norte Dame" was never one of Disney's most popular films, and as Disney created more popular content, Quasimodo quietly disappeared from the character meet and greet experiences. Like the rest of these "forgotten" characters, Disney may bring them out on a rare occasion, but they cannot be seen regularly.
7) Power Rangers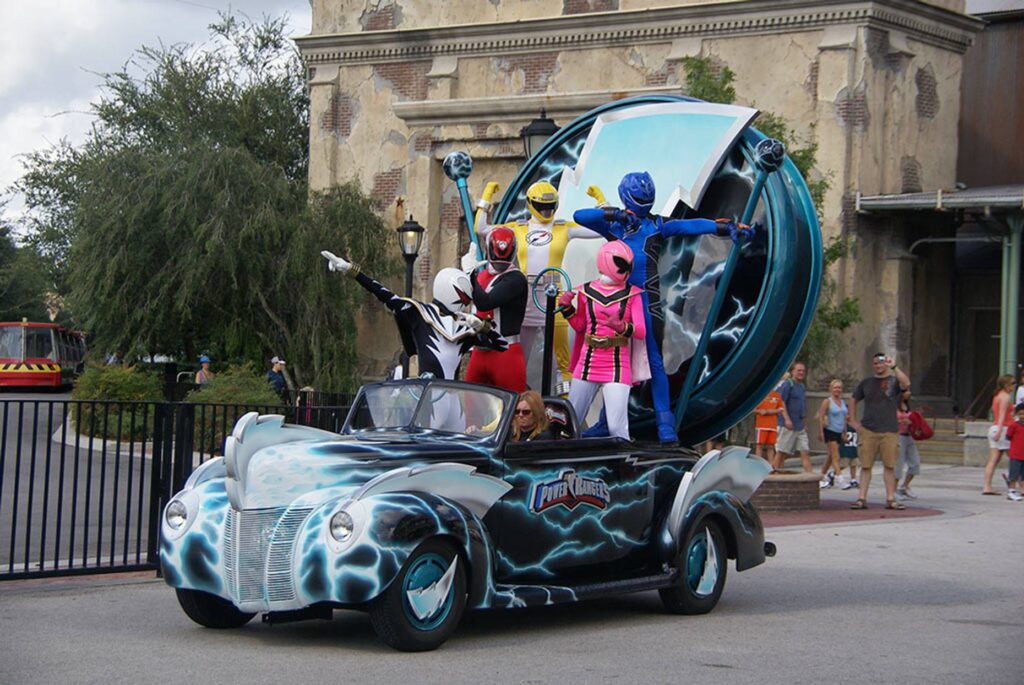 It seems odd to even think of the Power Rangers and Disney in the same sentence at all. However, Disney bought the rights to these Mighty Morphin' heroes in 2001 before they were bought back in 2010. While Disney owned the rights the Power Rangers could be spotted doing their own live show in Disney's Hollywood Studios, as well as parade appearances.
8) Oswald the Lucky Rabbit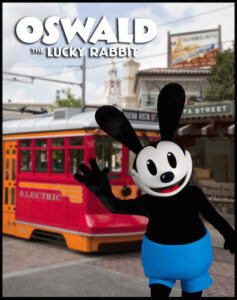 You may find yourself wondering, who is Oswald the Lucky Rabbit? Out little friend Oswald actually predates the beloved Mickey Mouse, as he made his debut in 1927. When Disneyland first opened, Oswald the Lucky Rabbit performed character meet and greets, however, as other characters grew in popularity, Oswald did not. He has made a couple short lived appearances in Disney's California Adventure since being removed from the parks, with the last one being in 2014.
9) Kenai and Koda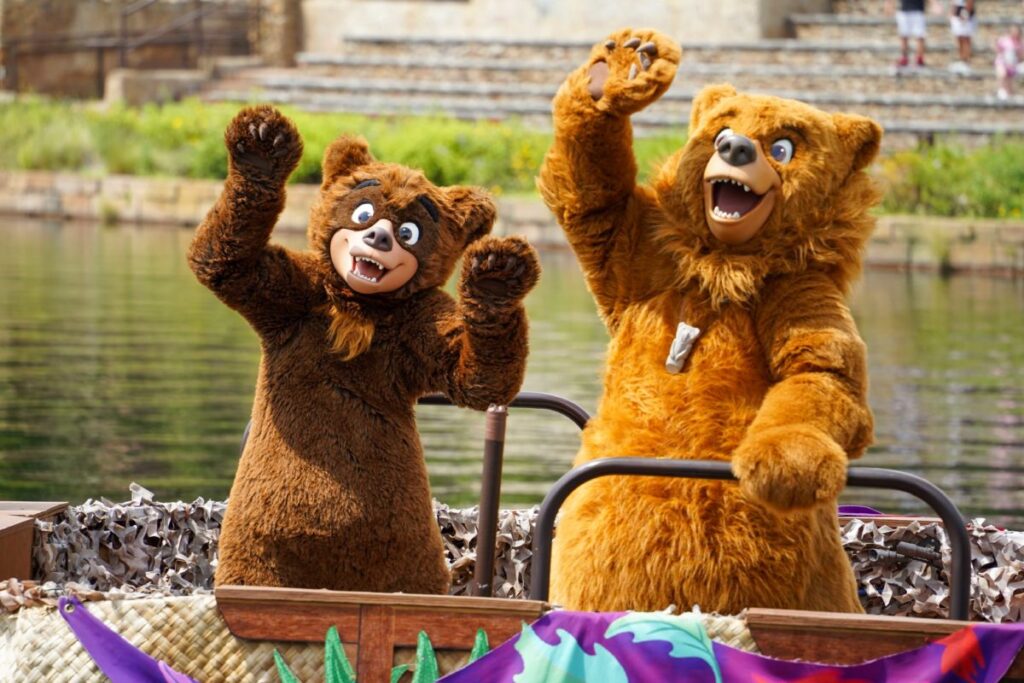 Kenai and Koda were the main characters of Disney's 'Brother Bear' that released in 2003. For a while guests were able to spot these characters in Animal Kingdom or in Epcot's Canada Pavilion, however that was short lived. 'Brother Bear' was released the same year as 'Finding Nemo' and was overshadowed by the little fish, causing Kenai and Koda to lose their space for character meet and greets. The bears do occasionally make guest appearance, such as this years' Earth Day in Animal Kingdom.
10) Merlin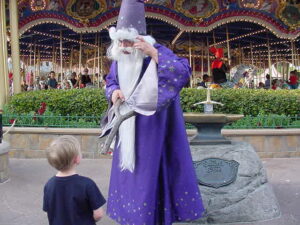 Merlin could previously be found at the Sword in the Stone Ceremony next to the Prince Charming Regal Carrousel. During the Sword in the Stone Ceremony, Merlin could be found inviting young Disney guests up to the stone to attempt to pull out the sword. One lucky child would pull up the stone and receive some adorable prices. The ceremony with Merlin no longer is an attraction at Disney World, and although the Sword in the Stone remains, Merlin has disappeared completely from the park.
Characters Galore
The amount of content that Disney releases is absolutely huge, and as such, new characters become popular and old ones become less relevant. There are some characters that we can assume will be staples in the park forever, but others may not be so lucky. Although there are some characters you won't see in the parks today, the magic of them all remain.
Which is your favorite character meet and greet in the Disney parks? Are there any characters you have met but cannot anymore? Let us know in the comments below!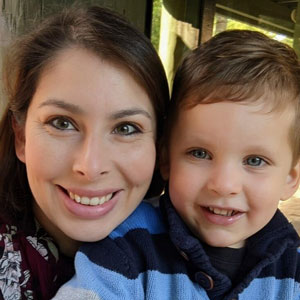 Written by
Rachel Van Norman
Contributing Writer
Rachel fell deeply in love with all things Disney as a little girl. Now as a wife and a mother herself, she shares this Disney obsession with her son and everyone around her. From her love of princesses to eating all the Disney food, Rachel spends her time radiating Disney magic and keeping everyone up to date on Disney news.