Disney Ambassador Hotel is the original Tokyo Disneyland Hotel and continues to be classic. Attached to Ikspiari (Tokyo Disney's Downtown Disney) and with a direct walkway to Tokyo Disneyland, this hotel is a convenient spot for any guest ready to hit the parks!
The Disney Ambassador Hotel opened on July 20, 2020, as Tokyo Disney's first official Disney hotel. You'll be transported to the golden age of the 1930s in Hollywood once you enter the lobby. When it comes to dining, you have various options, such as the Hyperion Lounge in the hall and Chef Mickey's. Like Chef Mickey's in America, here at the Ambassador Hotel, the characters greet guests while enjoying their meals.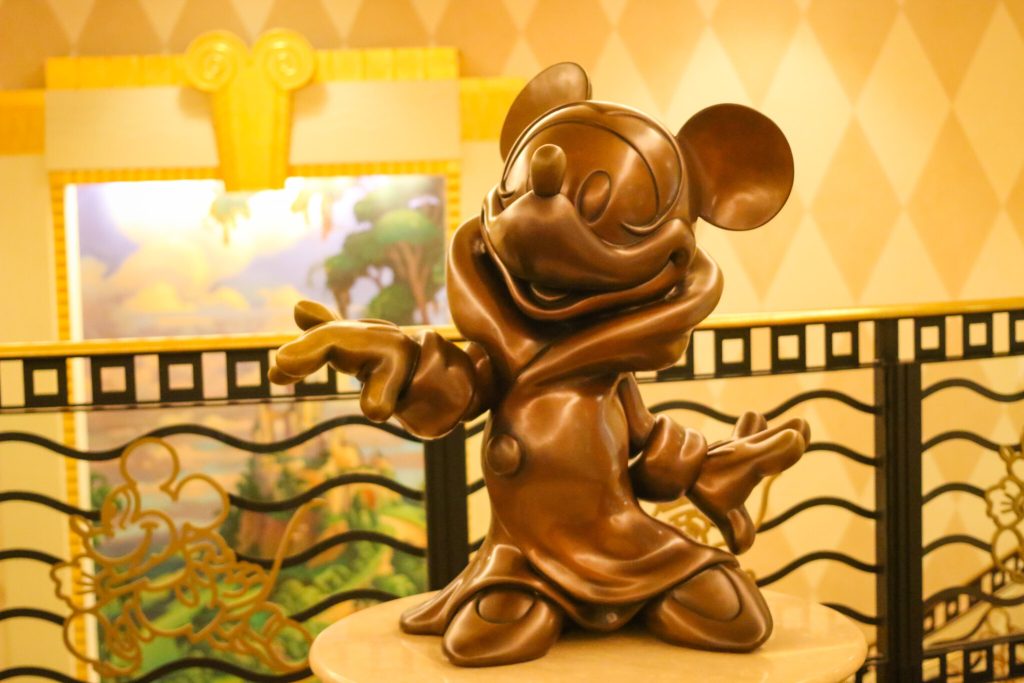 The rooms at Disney Ambassador are in five different tiers. These rooms are the Standard Room, Superior Room, Triple Room, Deluxe Room, and Family Room. The Triple Room has three-full sized beds, and the Deluxe Room and Family Room all have four beds. When looking to book a room at Tokyo Disneyland, the Disney Ambassador Hotel is considered a Moderately priced resort.
One of the benefits of staying on property at any of the Tokyo Disneyland Resorts is that you are guaranteed to purchase tickets on days even when the park hits capacity. Additionally, a benefit of staying at the Disney Ambassador is that the hotel is attached to a theater where Broadway-level productions take place, which is currently Disney's Beauty and The Beast The Musical. You can also leave the hotel and walk directly into Ikspiari (Tokyo Disney's Downtown Disney), which has many shopping and restaurants.
You'll find a lounge and the check-in counter when you walk into the main lobby.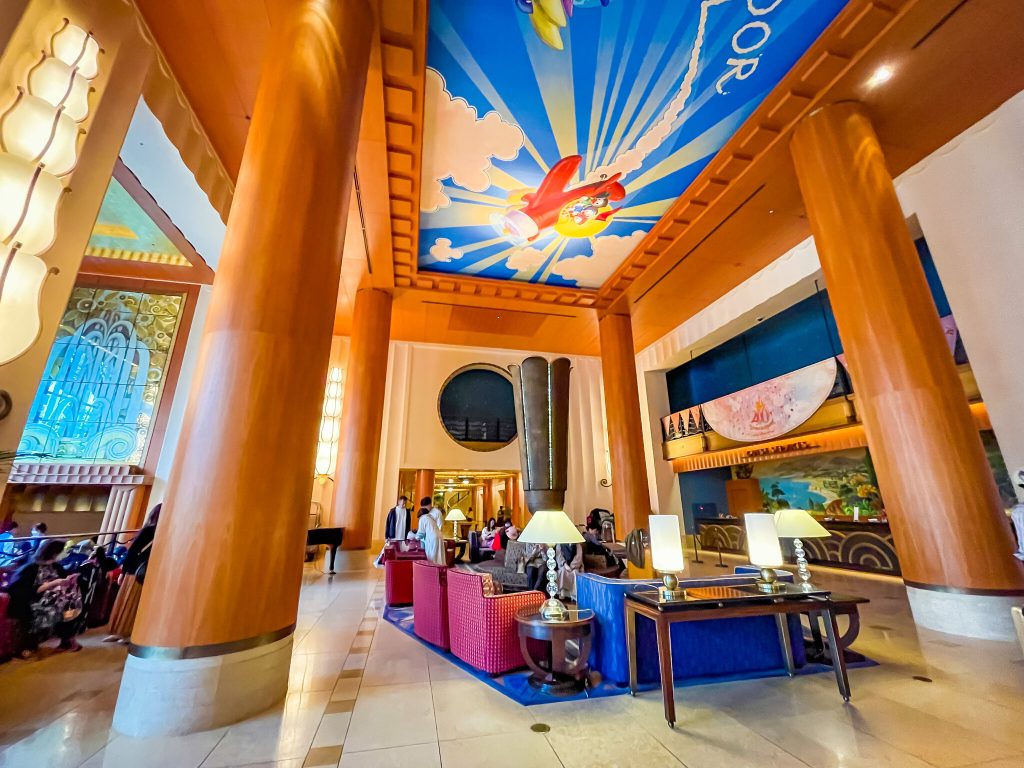 Right in the center of the lobby, you'll find the statue of Mickey Mouse, creating a famous Hollywood film!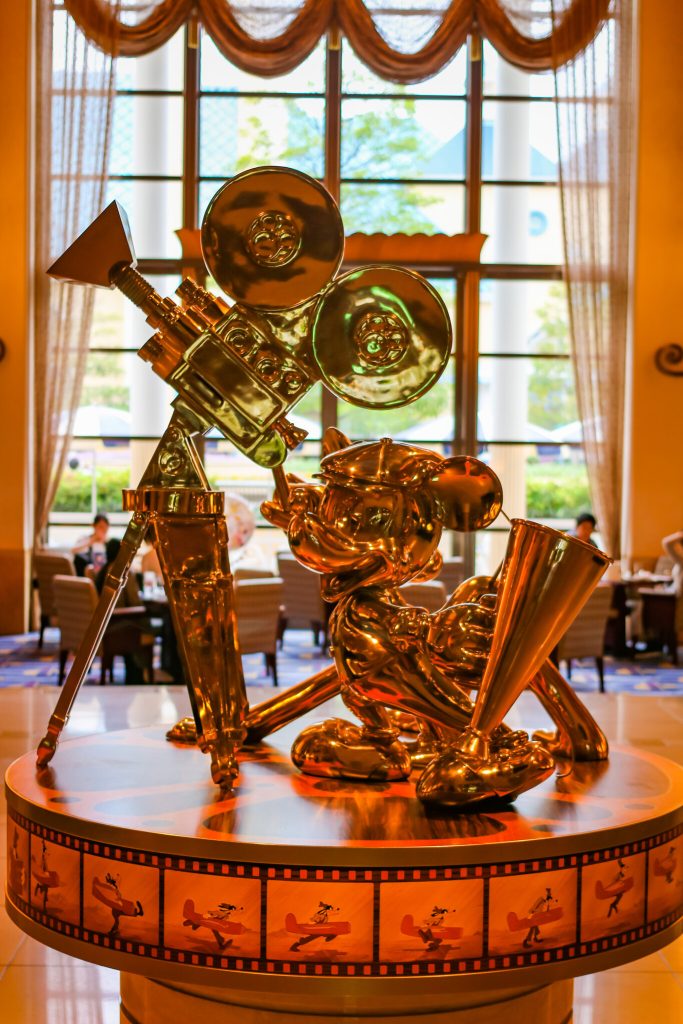 The Hyperion Lounge is right in the lobby, where you can enjoy a nice meal and some drinks.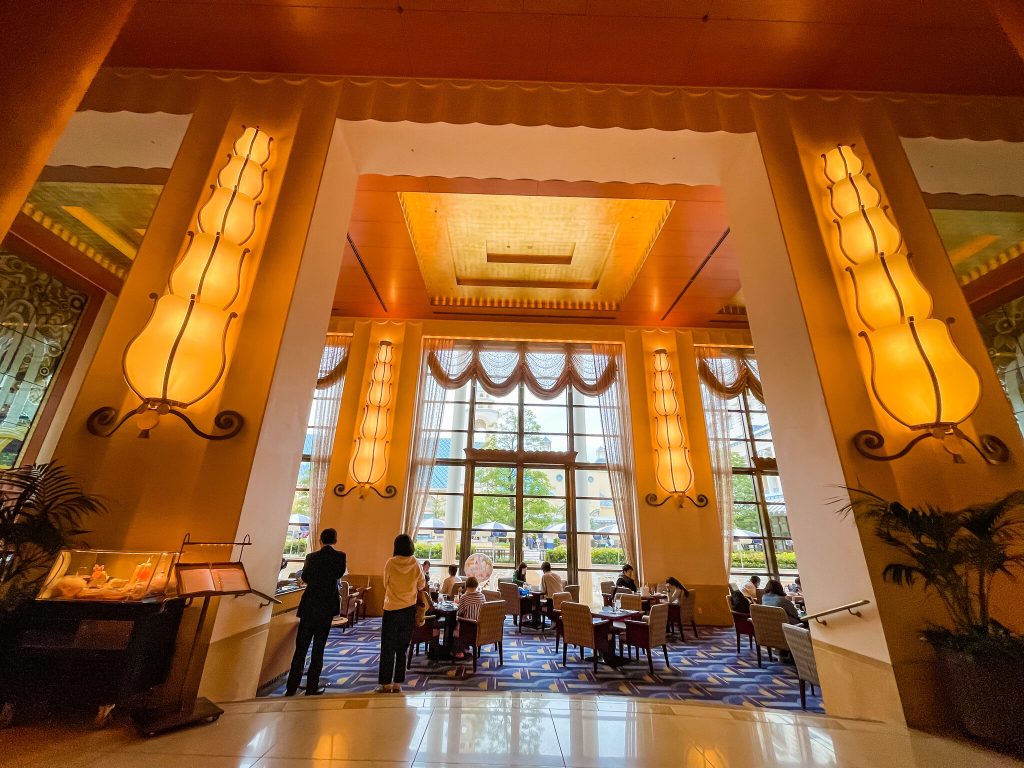 Towards the ballrooms, there's a grand staircase with a portrait of a Disney castle.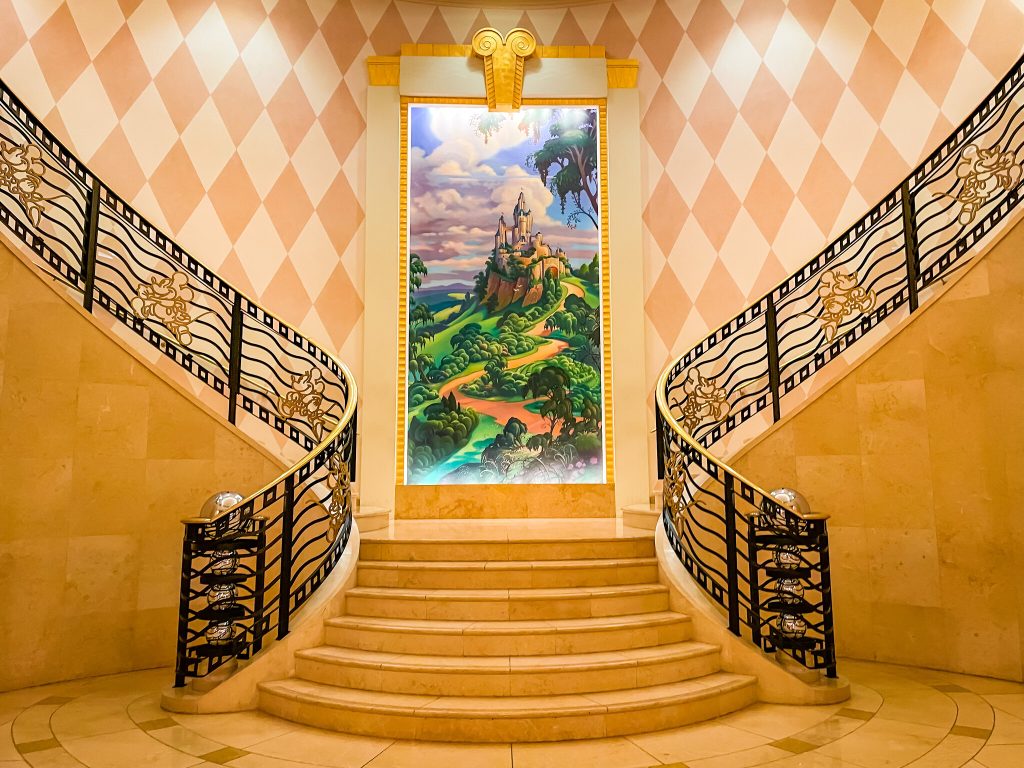 The staircases at the hotel are detailed with characters such as Mickey Mouse and Minnie Mouse.
You'll find statues of characters like Mickey Mouse and Minnie Mouse throughout the hotel.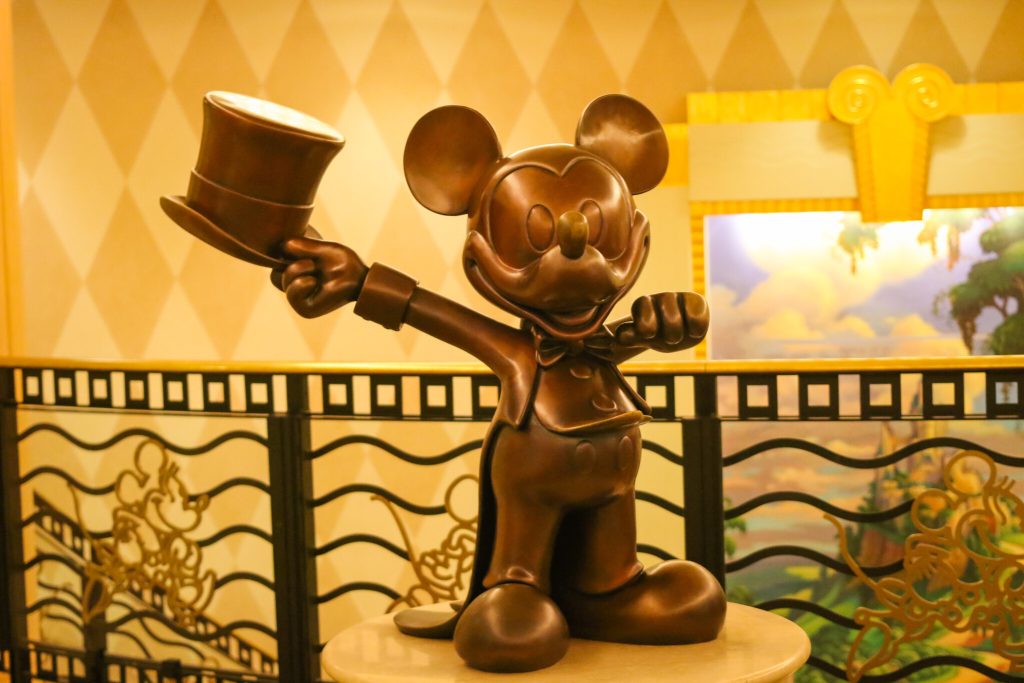 The Disney Ambassador gift shop sells resort-specific merchandise as well as items you can find sold inside Tokyo Disneyland Park.
Learn more about booking a trip to Tokyo Disney Resort during 2023!
Written by
Bobby Asen
Contributing Writer
Bobby has a strong passion for Walt Disney's stories and the Disney Parks. From taking vacations to the parks, to being an Annual Passholder, to working as a cast member for seven years at Magic Kingdom, his passion for Disney continues to grow. After visiting every Disney Park in the world, Bobby knew he wanted to share his experiences and his love for Disney in his writing.