Child Swap is one of the best benefits that Disney offers to families in its theme parks, and it is definitely not going anywhere. However, there are some new changes in regards to Child Swap, also known as Rider Switch, at Disney World theme parks that will be taking affect soon that could affect how larger families plan their time in the parks.
What Is Child Swap?
Child Swap, also called Rider Switch, is a way for guests not wait in line twice if they have young children who do not meet the height requirement for a ride or simply do not wish to ride. This can also be a great service to utilize if someone in your party simply can't or doesn't want to ride an attraction, but doesn't want to be left behind by the rest of their party.
How it usually works, is that a family will set up a rider switch with the My Disney Experience app before getting in line. Then the first group (Group A) will enter into the regular line, while the other adult(s) wait with the children (Group B). When the Group A is finished with the ride, they come out and swap with Group B. Group B will then get to go through the FastPass lane to ride the attraction.
What Is Changing?
The current rules for child swap is that the person who sat out first (Group B) would be allowed to bring two additional guests with them through the FastPass lane, three people in total. Guests would use this to their advantage to allow older children or other adults in the group who rode in Group A to ride a second time, giving the children in your group multiple chances to ride the attraction. This can be a great use of time for attractions that consistently have high wait times.
Disney has now changed this rule, and will only allow one other guest to ride with the person who sat out, for a total of two people. This new rule is effective July 16th, 2021 and will apply to all Disney World attractions.
What Will Stay The Same?
Although this may make things a little more complicated if you have a larger family and wish for older children to ride multiple times in a row, it does not change the fundamental nature of Rider Switch. Every adult or child tall enough to ride will still be able to enjoy the attraction, and the person going second will still be able to go through the FastPass lane as usual without issue, but this will put a damper on those larger families that use this service to allow children multiple rides on each attraction.
Let Us Know Your Thoughts
Do you utilize the Child Swap / Rider Switch program on your Disney vacations? Do you have a larger family that will be negatively impacted by these changes? What do you think of the changes coming to Disney World's Child Swap system? Let us know in the comments below!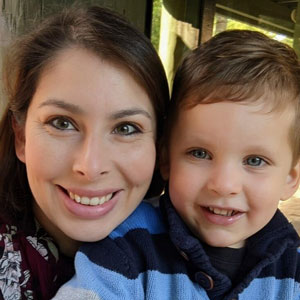 Written by
Rachel Van Norman
Contributing Writer
Rachel fell deeply in love with all things Disney as a little girl. Now as a wife and a mother herself, she shares this Disney obsession with her son and everyone around her. From her love of princesses to eating all the Disney food, Rachel spends her time radiating Disney magic and keeping everyone up to date on Disney news.