Hispanic and Latin Heritage Month began last month on September 15 and guests of Walt Disney World parks have been enjoying nods to honor these important cultures through featured dishes at restaurants and kiosks. From frozen margaritas, to yuca fries, to a Mexican spiced hot chocolate flavored brownie, the influence of Hispanic and Latin cuisine and flavors is present and abundant during this commemorative month. While some items are only available through the end of the celebration on October 15, there are many snacks and entrees that pay homage to these cultures that are available any time of year as detailed in our Foodie Guide To Hispanic and Latin American Heritage Month.
Walt Disney Parks aren't the only places where guests are able to observe Hispanic and Latin American Heritage Month as Disney Springs has made available its own offerings of entertainment, shopping, and dining that honor these cultures. Let's explore how you can support and celebrate Hispanic and Latin American Heritage Month while visiting Disney Springs through October 15, 2022.
Entertainment
Did you know that Disney Springs has several stages that regularly host live performances? This month you won't want to miss performances by the band La Calle and singer/songwriter Drey-C. La Calle has even added dancers to accompany their Latin pop sound that includes music from the beloved films Coco and Encanto. Enjoy their irresistible beats at the Waterside Stage on October 5, 6, 11, 12, 13, 14 with performances at 7:00 PM, 7:45 PM, 9:15 PM and 10:15 PM. Drey-C is a pop/R&B singer and songwriter originally from Sao Paolo, Brazil. Catch his groove one more evening this month at Waterview Park on October 6 at 6:15 PM, 7:15 PM, 8:15 PM and 9:15 PM.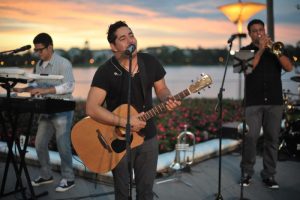 Shopping
In between musical performances, guests can shop for items inspired by Hispanic and Latin American culture and characters at Disney Springs such as the Coco home collection available at World of Disney gift shop. Beyond souvenirs for yourself and loved ones, you won't want to miss viewing the art created by talented Hispanic and Latin American artists on display at The Art of Disney and WonderGround Gallery. Creations of all types represent and honor Hispanic and Latin American cultures as well masterpieces paying homage to the movies Coco, highlighting Mexico, and Encanto that takes place in Columbia. You may even purchase a piece or two to take home with you!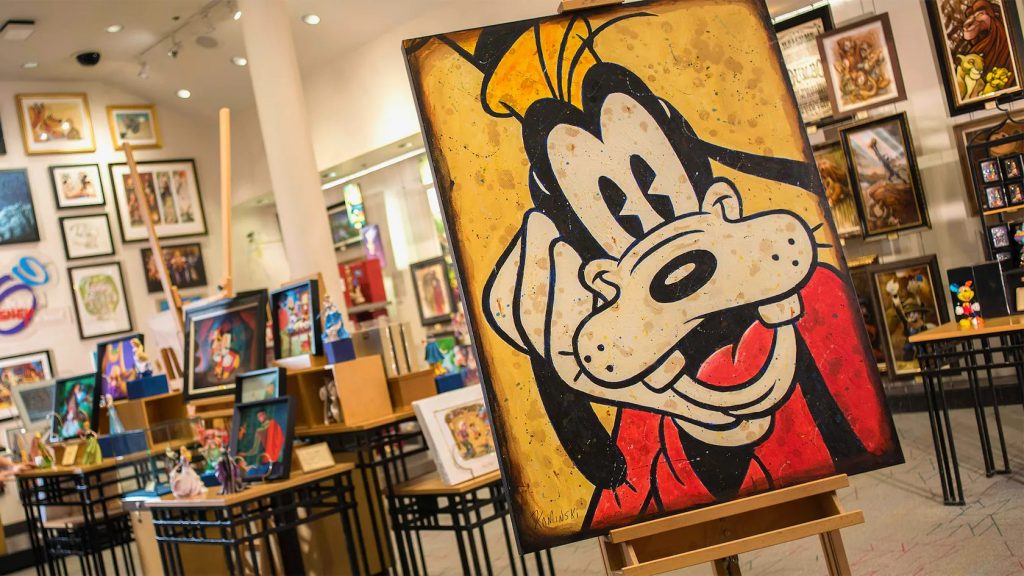 Dining
After all the dancing and shopping at Disney Springs, you will certainly want to enjoy a snack or two. Whether you're in the mood for a sweet treat, a full meal, or relax with a cool beverage, the menu items honoring Hispanic and Latin Heritage Month do not disappoint. Refuel after a long day with Tripleta Burger from D-Luxe Burger, share the flavorful flancocho from  Amorette's Patisserie, and sip on the Bitter Barkeep from  Jock Lindsey's Hangar Bar. This is just a sampling of extra menu items honoring Hispanic and Latin American Heritage Month offered across the many dining locations at Disney Springs.

Will you have the opportunity to visit Disney Springs before the end of Hispanic and Latin American Heritage Month on October 15? What are you most looking forward to experiencing? Let us know in the comments below!
Featured Image by Disney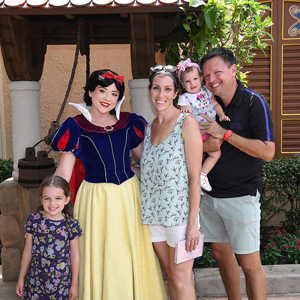 Written by
Shelley Wehler
Contributing Writer
Shelley is a stay-at-home mother of two girls living outside of Charlotte, North Carolina. Her love of all things Disney has grown even more as she sees the magic come alive through the lens of her young daughters. She spends her free time keeping up with the latest in Disney news and daydreaming of her next trip to the parks!