Are you looking to dine at one of Walt's favorite locations to eat at Disneyland? You only need to go as far as Main Street, USA, to find Carnation Cafe.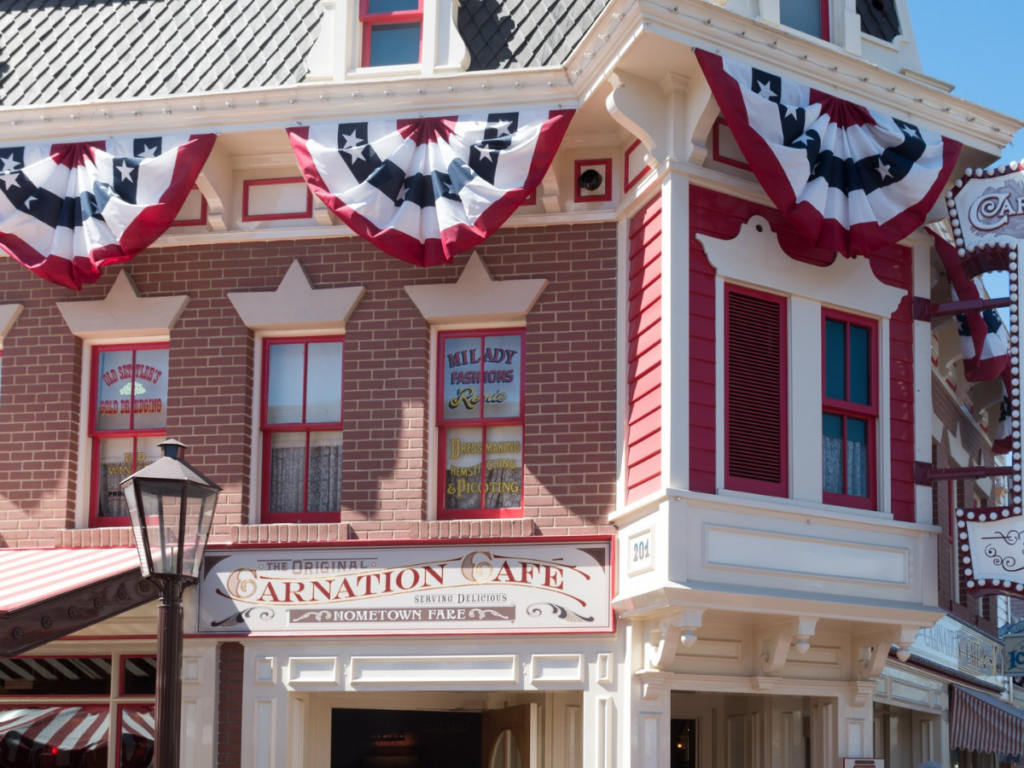 Before my most recent experience at Carnation Cafe, I had gone about five times in the past six years. It should be no surprise that this restaurant has become one of my must-do's whenever I visit Disneyland. One of my favorite things about this location is its history. Walt would come almost daily back in the day to have his favorite dish, which you can still order, called Walt's Chili!
When you enter Carnation Cafe, you feel right at home with a welcoming atmosphere and the scent of freshly made comfort food. Before my trip, no reservations were available, so I kept checking the "now" feature on the Disneyland App that shows if any walk-ins were open, and I was lucky enough to get a table. To be completely transparent, I wanted to try different menu items, so I dined her twice on my trip.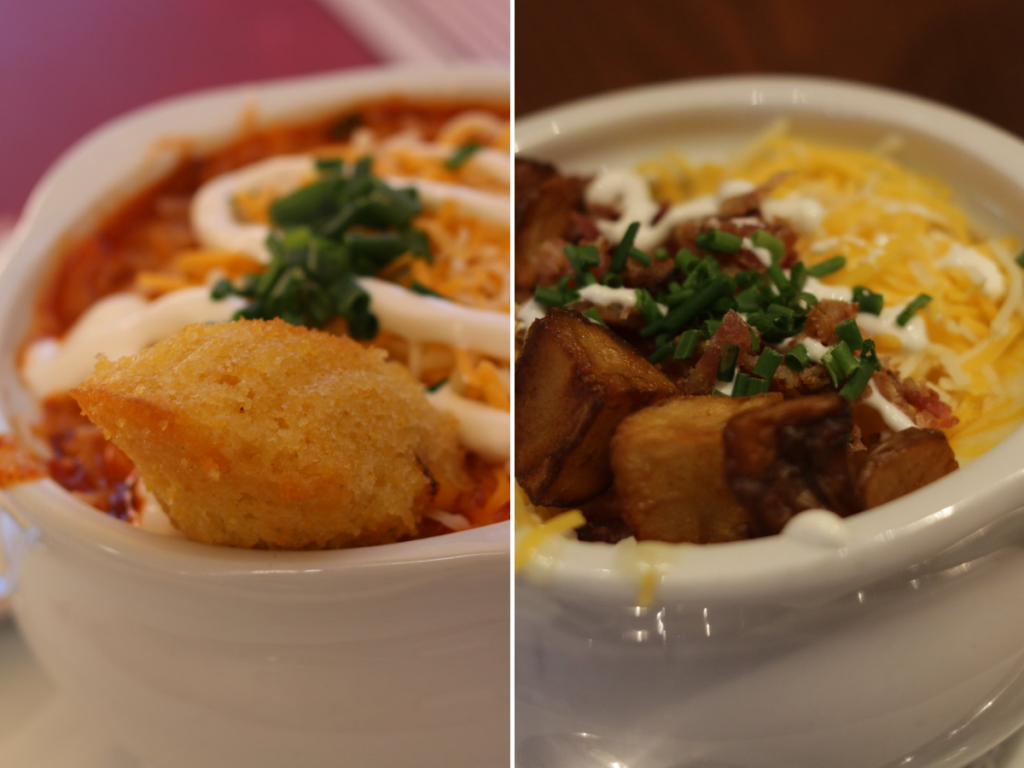 We ordered two appetizers to start our dining experience. Of course, we ordered the no-brainer, which is Walt's Chili. The chili is topped with cheese, sour cream, chives, and a cornbread garnish. I'm not exaggerating when I say it is one of my favorite things you can order in Disneyland. The second appetizer we got was the Baked Potato Soup with bacon, cheddar, Monterey jack, sour cream, and chives. I also recommend this appetizer, but I highly insist anyone start with the chili for their first time dining here.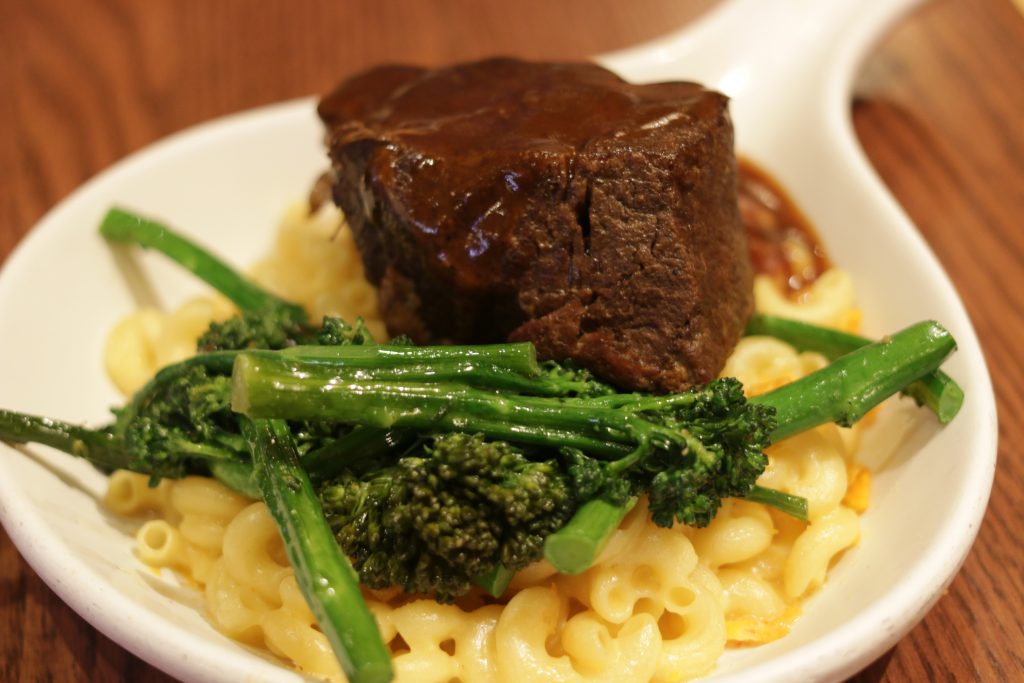 At our table, we ordered two entrees for dinner. My usual go-to is the Parmesan Toasted Patty Melt which is Angus chuck patty, Monterey Jack, grilled onions, and house sauce on toasted parmesan sourdough bread served with fries. We also had the Braised Short Rib with house-made mac and cheese and seasonal vegetables. I loved both items so much; they were the definition of comfort food.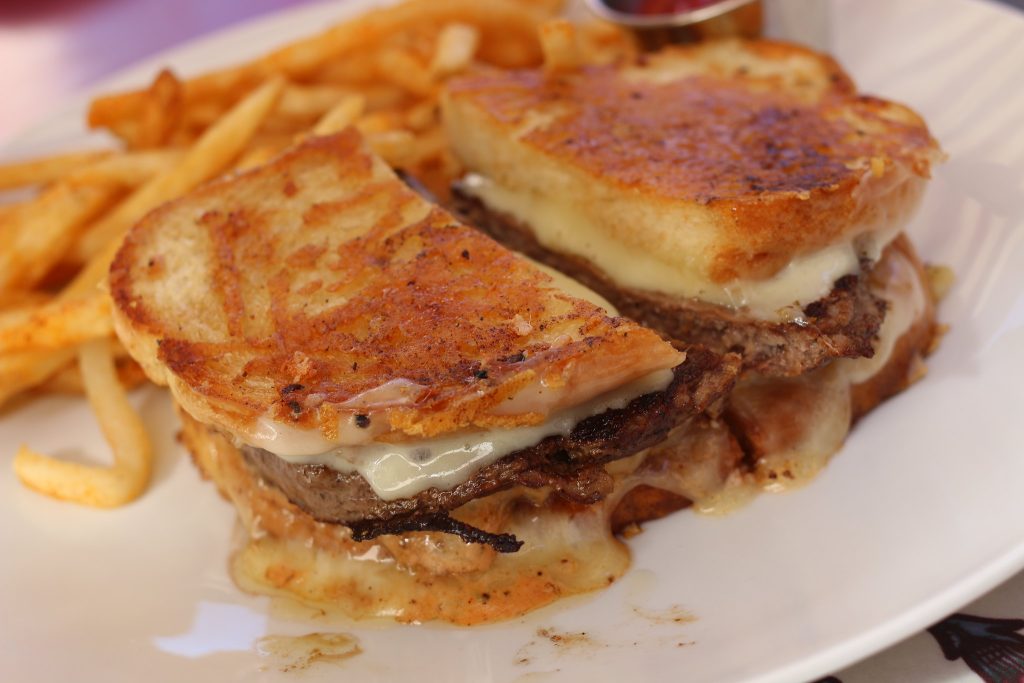 Something I love about dining at this location is the ability to dine outside at these vibrantly striped umbrella tables and enjoy the atmosphere of Disneyland. While dining, we enjoyed The Philharmonic and even saw Mickey Mouse and his friends come by. Additionally, the price of this experience is well worth the value and comparable to a quick service's price. Carnation Cafe has quickly become my favorite restaurant at Disneyland, and I recommend it to anyone visiting in the near future!
Written by
Bobby Asen
Contributing Writer
Bobby has a strong passion for Walt Disney's stories and the Disney Parks. From taking vacations to the parks, to being an Annual Passholder, to working as a cast member for seven years at Magic Kingdom, his passion for Disney continues to grow. After visiting every Disney Park in the world, Bobby knew he wanted to share his experiences and his love for Disney in his writing.