Just like the Disney theme parks, the resorts that comprise Disney Vacation Club are truly never done evolving and growing. One of the newest updates is the in-room refurbishments that are coming to Boulder Ridge Villas at Disney's Wilderness Lodge, which blends modern comforts with rustic charm and jaw-dropping views of Bay Lake.
Just yesterday Disney release an in-depth video showing some of the little touches that Imagineers are bringing to this resort, going into great detail showing all the little touches you can expect to see when spending your next Disney vacation at Boulder Ridge Villas. Let's take a closer look!
What To Expect
Draped In Disney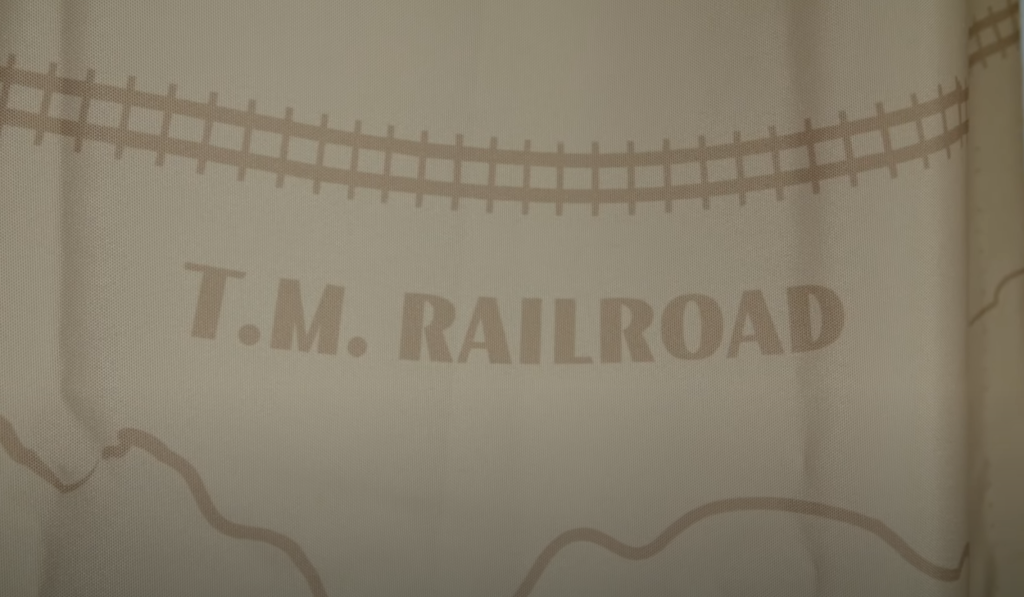 The new bedroom drapes in these villas feature a railroad map design that references a handful of Disney's past points of interest such as Grizzly Peak (referencing the land in Disney's California Adventure), Geyser Point (a nod to Geyser Point National Park and Geyser Point Bar & Grill at Wildnerness Lodge), T.M. Railroad (also know as Thunder Mountain Railroad, possibly of the "big" variety) and Copper Creek (another DVC resort that's nestled into the Wilderness Lodge property).
Cheeky Chipmunks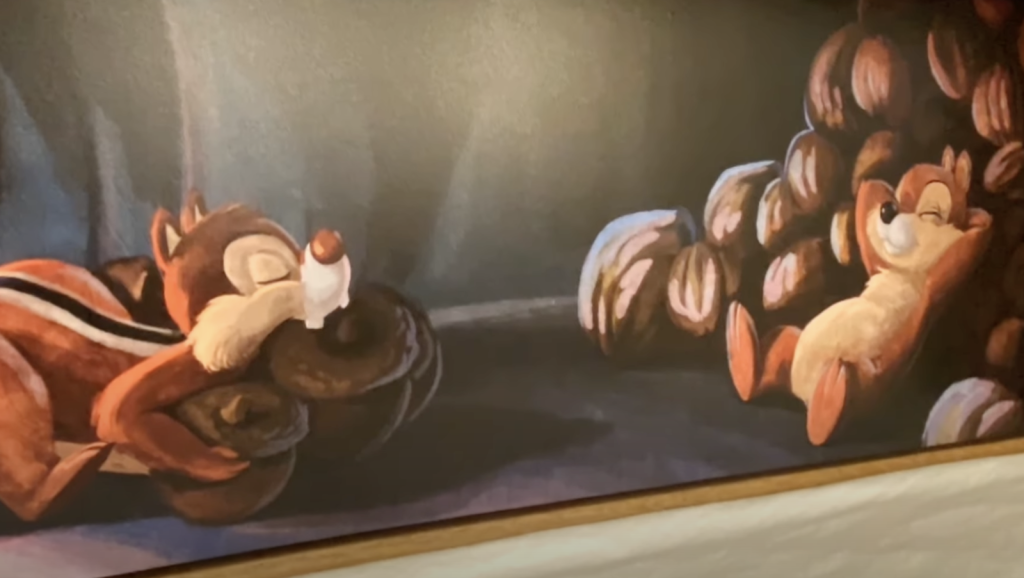 The classic Disney characters Chip & Dale are featured throughout the resort in this update to Boulder Ridge Villas. Pictured above, you can see this new 3D mural that appears when you fold away kid's sized bed, which is hidden away beneath the TV.
Water-Filled Wilderness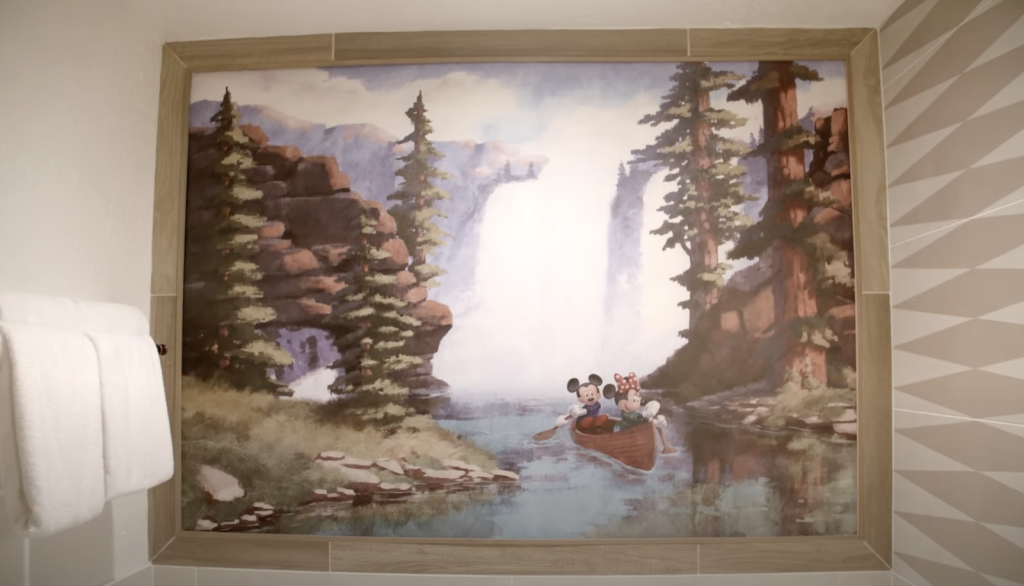 Above the main bathtub that can be found in one and two bedroom villas at Boulder Ridge, you'll find a large painting that features Mickey & Minnie on an aquatic excursion near a waterfall.
The Perfect Cast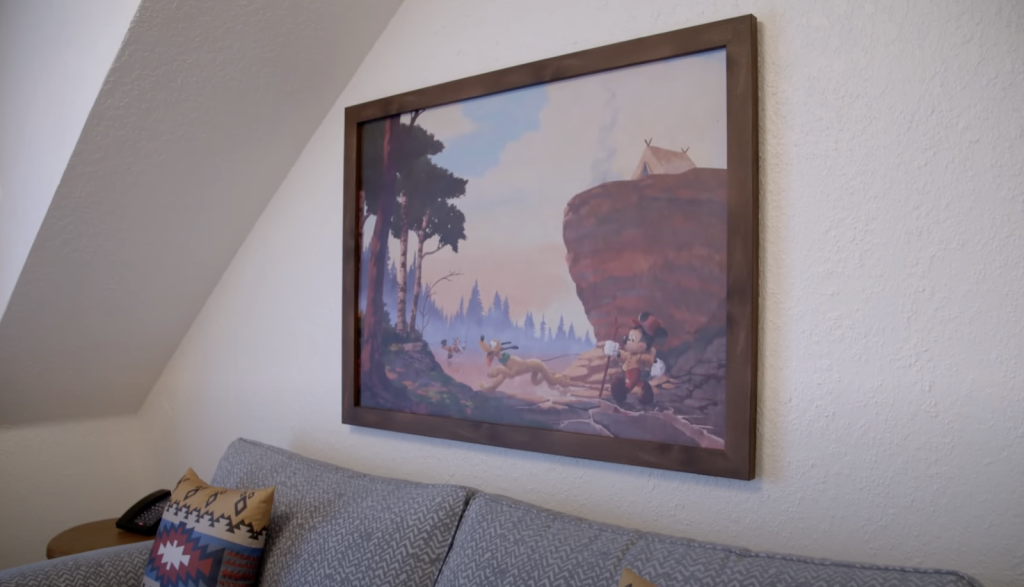 Above the living room sofa bed in one and two bedroom villas at Boulder Ridge, you can find a painting with a story to tell. Here we can see Mickey & Pluto approaching the lake where Goofy is attempting "the perfect cast", but has tragically gotten his fishing line caught in a tree.
Favorite Parks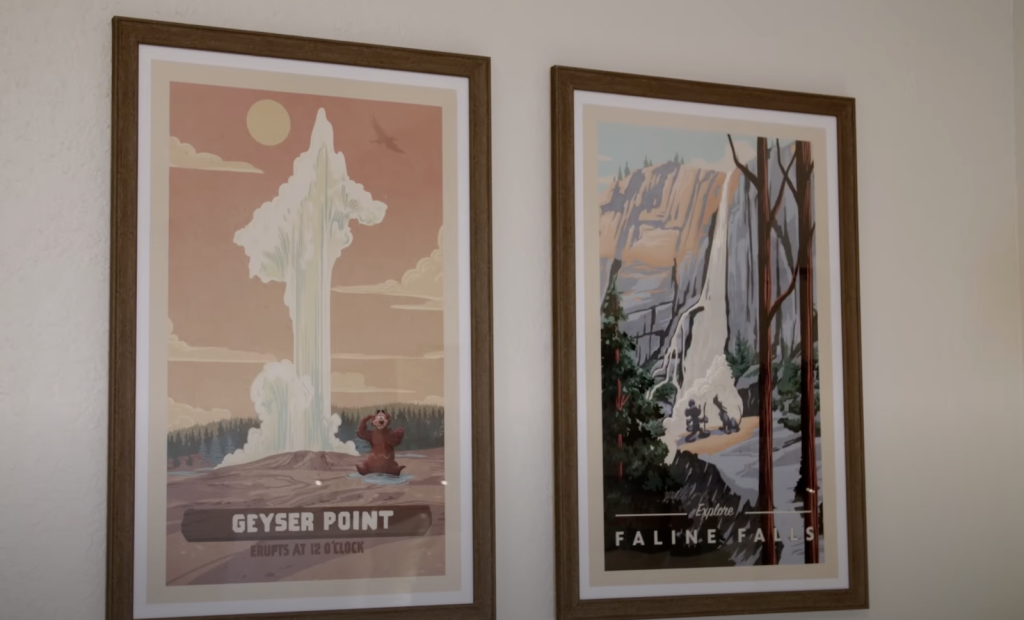 When you think of Disney parks, your mind immediate thinks of theme parks with grand centerpiece attractions, classic Disney characters and delicious snacks, but this new refurbishment pays homage to the many national parks in America that preserve scenic landscapes for all to enjoy. In these new villas, you can find special Disney-commissioned national park posters that reference many of the popular natural scenes that inspired the theming of this resorts.
DVC's Resort Refurbishment Schedule
We recently reported on the DVC resort refurbishment schedule, and the new room refurbishments taking place at Boulder Ridge Villas are part of DVC's plans to refurbishment a handful of resorts in their portfolio over the next few years.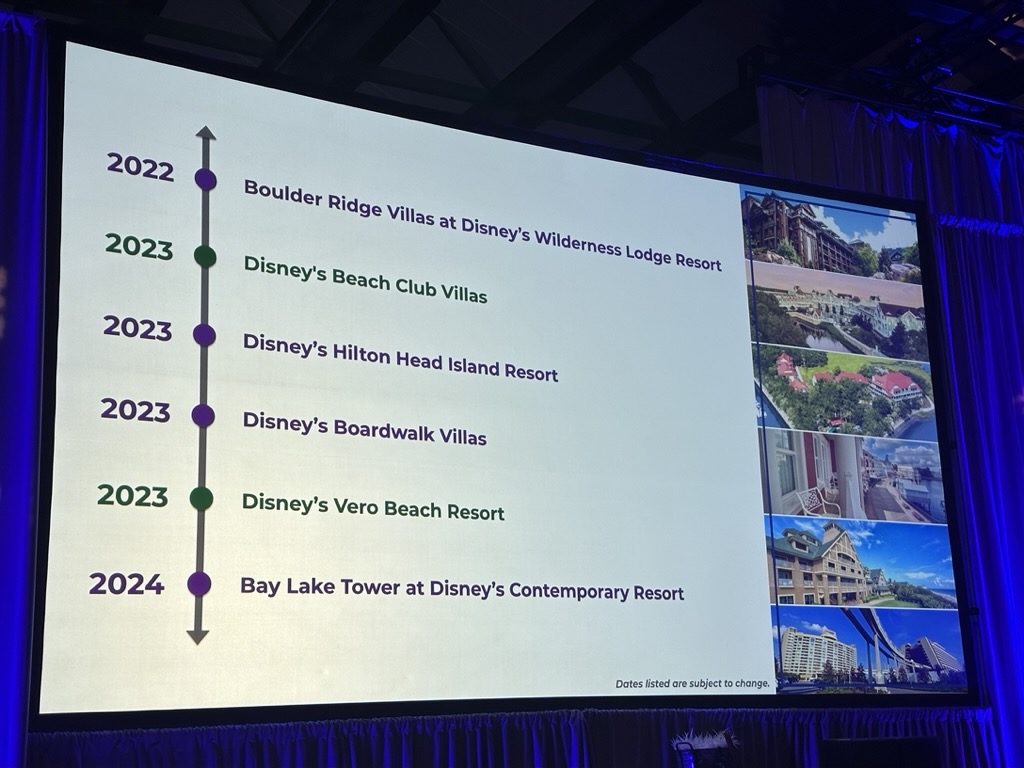 It might be hard to imagine that a resort like this can get even better over time, but DVC members know that owning timeshare points in Disney Vacation Club means having access to the most modern amenities and accommodations from one year to the next.
If you're interested in becoming a member, and joining the DVC family, you can save thousands by shopping from our current Boulder Ridge Villas resale listings or Copper Creek Villas resale listings.
If you'd like to view confirmed reservations for rent at Boulder Ridge Villas or confirmed reservations for rent at Copper Creek Villas, you can experience Disney's Deluxe resorts for less, even without being a DVC member!
As always, stay tuned to the DVC Shop blog for all the latest developments for Disney theme parks and all the information you could ever need about the Disney Vacation Club resorts.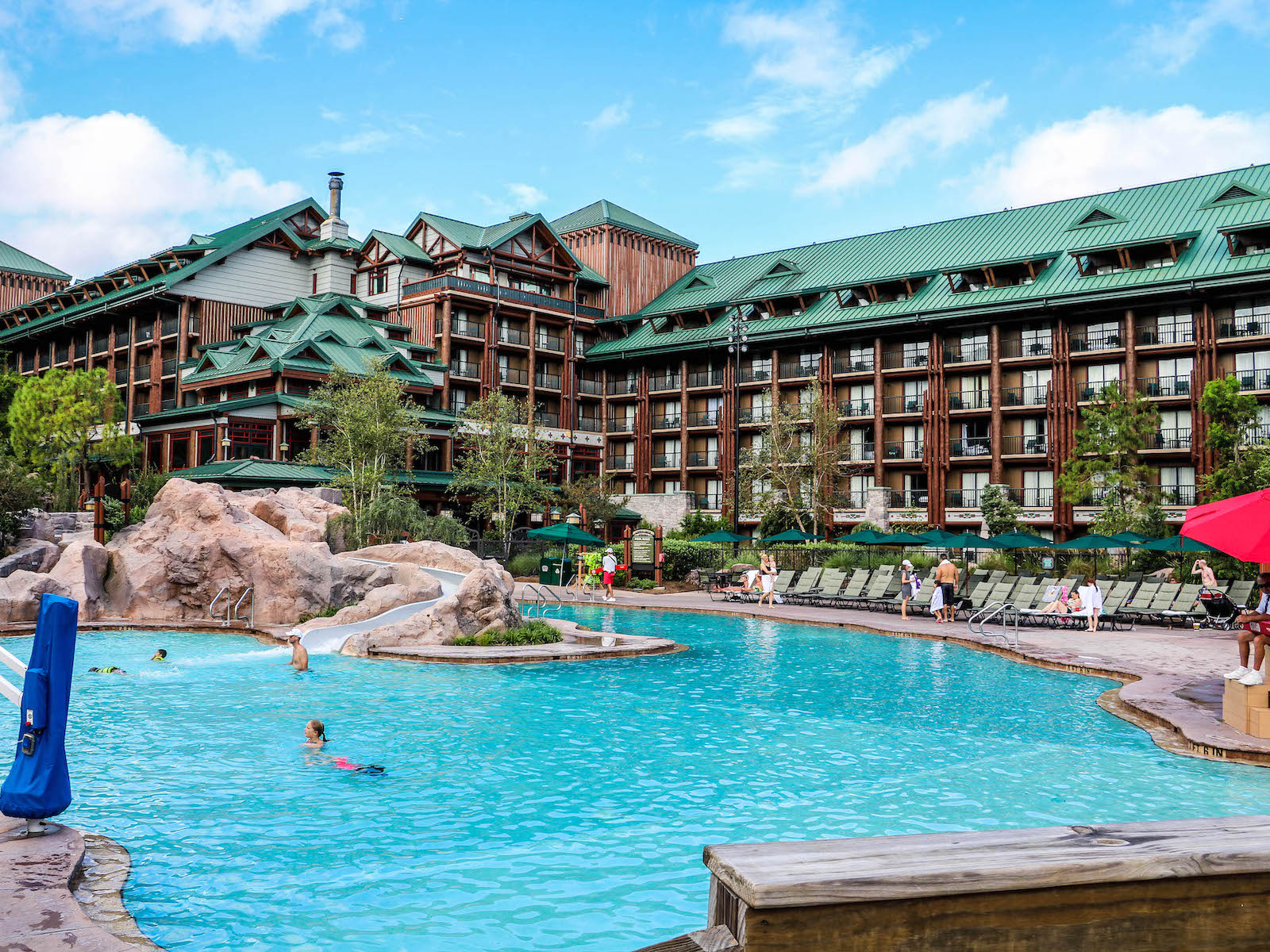 Boulder Ridge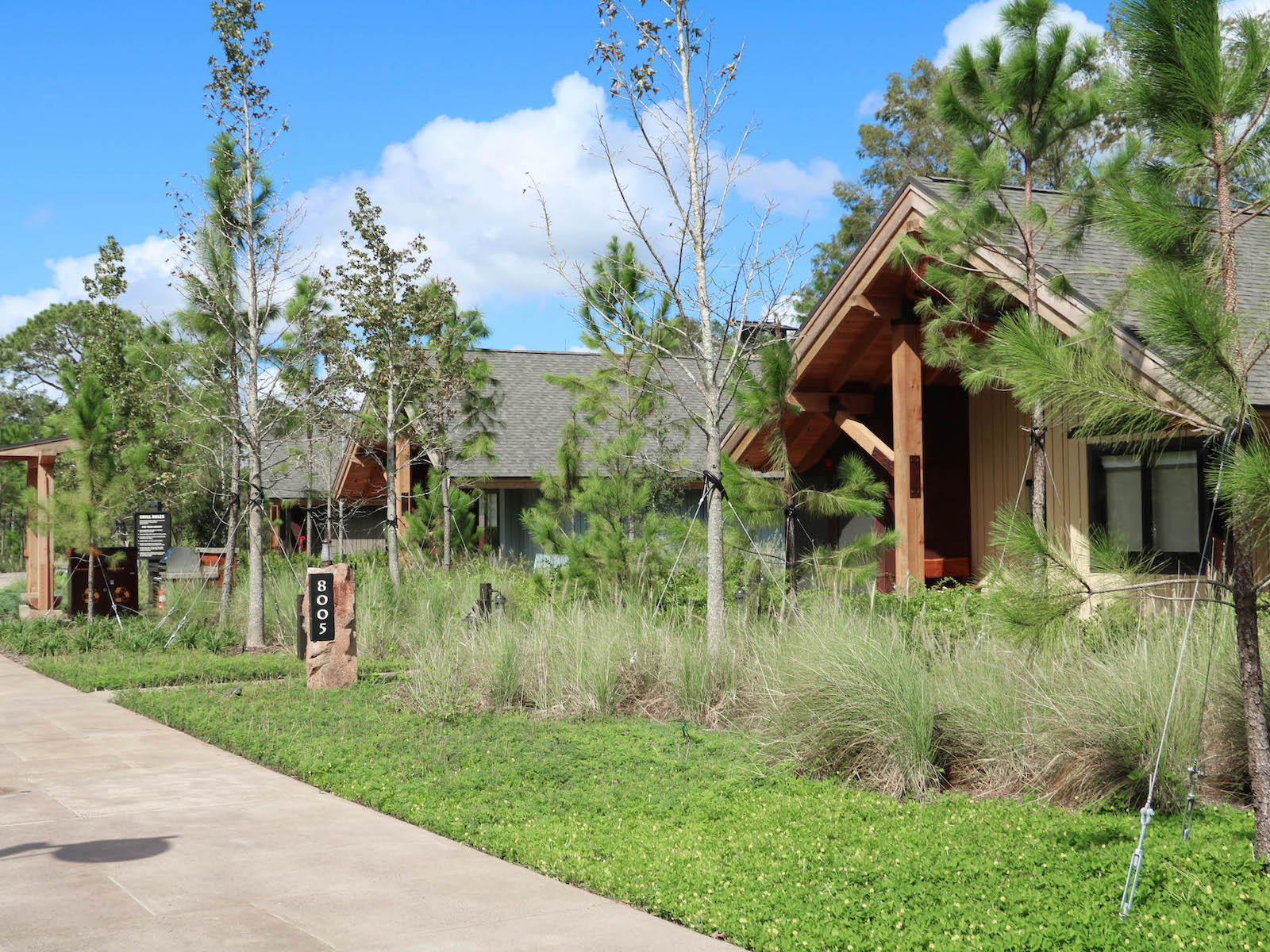 Copper Creek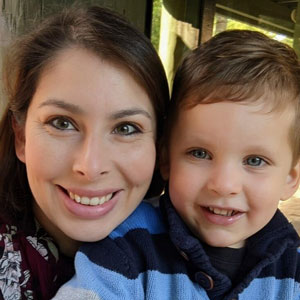 Written by
Rachel Van Norman
Contributing Writer
Rachel fell deeply in love with all things Disney as a little girl. Now as a wife and a mother herself, she shares this Disney obsession with her son and everyone around her. From her love of princesses to eating all the Disney food, Rachel spends her time radiating Disney magic and keeping everyone up to date on Disney news.