In the latest issue of Disney Files, "The Hard Hat Report" gave us a sneak peak at the updates coming to Boulder Ridge Villas! Renovations are ongoing and will occur in waves, with the first batch of rooms scheduled to be complete this winter and all rooms aiming to be finished next spring. Last updated in 2014, many Disney Vacation Club owners and renters are excited to see this refresh to Boulder Ridge Villas!
1 and 2 Bedroom Villa Updates At Boulder Ridge Villas
Functional Updates
As we have seen with other resorts, updates to Boulder Ridge focus on both form and function. An exciting addition to the 1 and 2 bedroom villas is the "behind-the-sofa" pull down bed in the living room. This murphy style bed is easy to tuck away when you want more sitting space, but still makes for excellent sleeping accommodations during the night. Other features you know and love will remain, just with updates to the theming. The full kitchen is inviting, and a breakfast nook area features an oversized mustard yellow seat accompanied by wooden chairs. Bedrooms are spacious, with two side tables and a sitting chair in addition to the bed, and the main bathroom has an oversized bathtub to help you relax.
Themed Accents
The rooms are getting a few decidedly Disney touches! Patterns along the bottom of living room drapes display Mickey going for a hike with Pluto in tow, a vase with some not-so-hidden Mickeys, and plenty of artwork showing some favorite characters exploring the outdoors.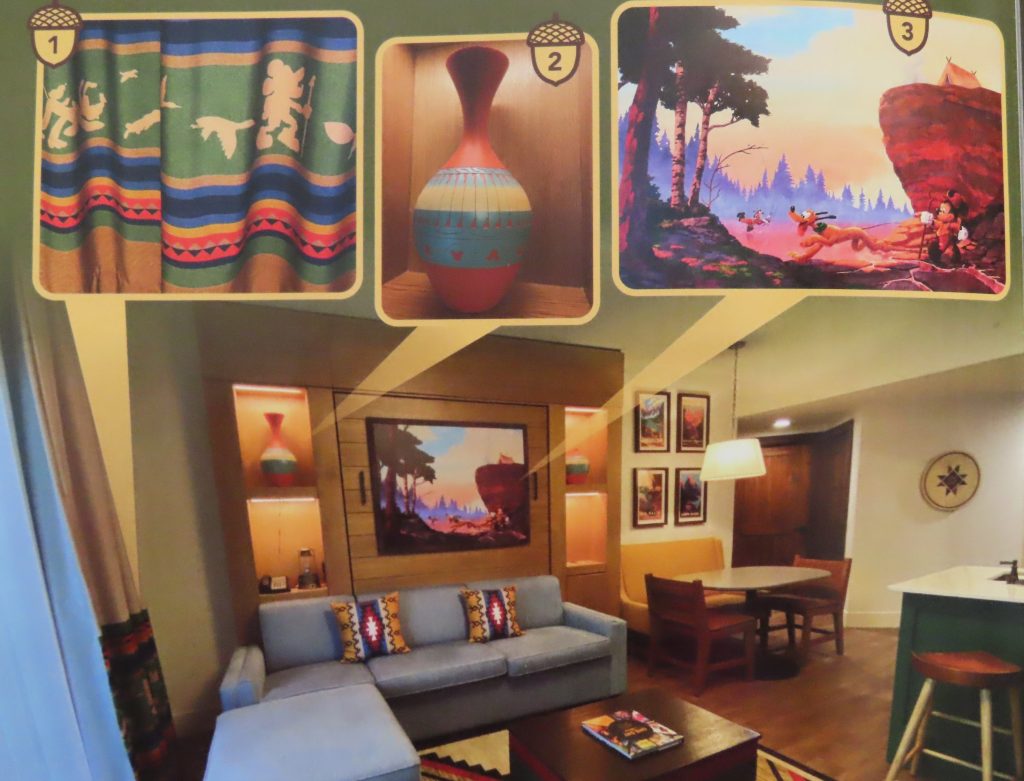 Bedroom curtains have a subtle Grizzly Peak pattern, and a decorative throw pillow brings some outdoor scenery inside with a hint of Chip and Dale.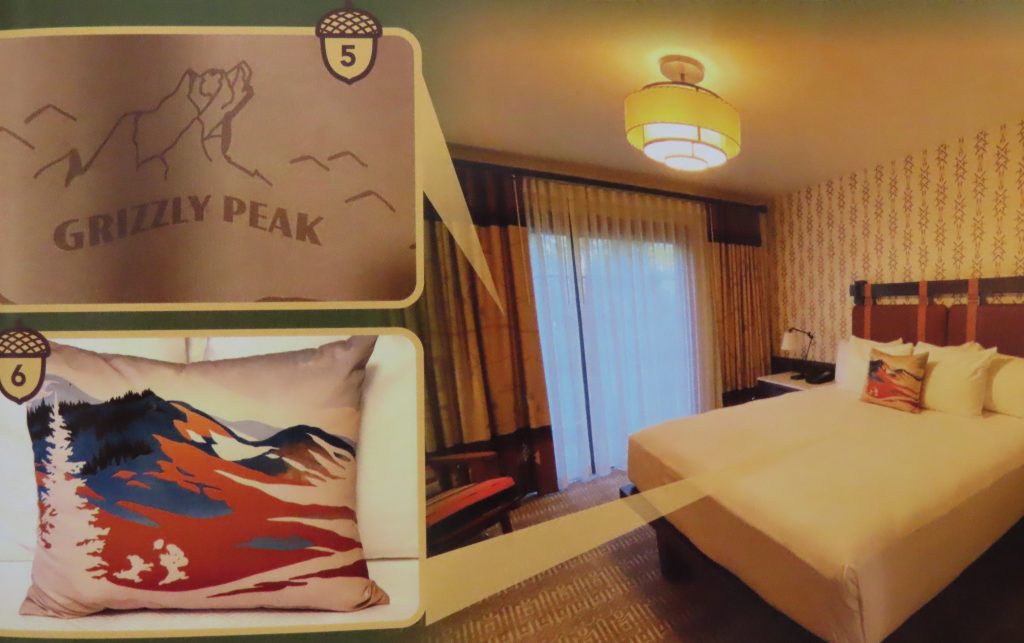 Studio Villa Refurbishments At Boulder Ridge Villas
Although there is more space to re-do in the 1 and 2 bedroom villas, the studios are not being left out! Behind this red couch is the studios' version of the behind-the-sofa pull down bed, also adorned with custom, themed artwork.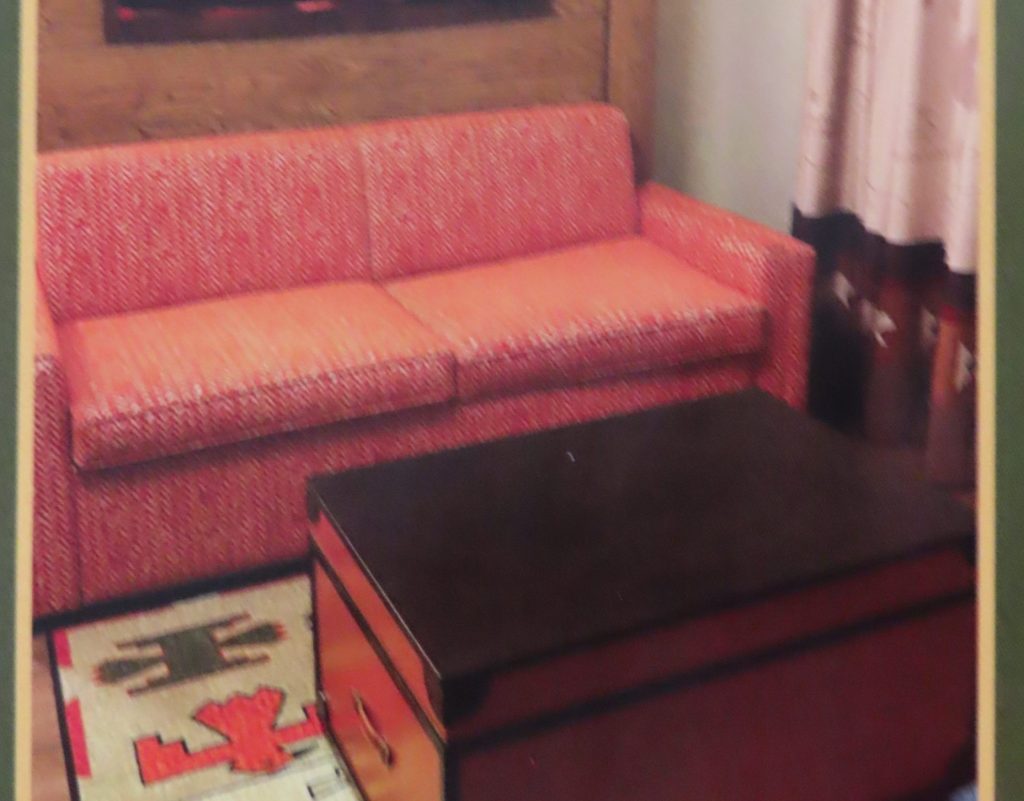 The kid-sized pull down bed to fit a fifth sleeper is being retained, but also getting a themed refresh. Now there will be a forest on the outside with a Chip and Dale mural revealed as the backsplash when the bed is pulled out for use.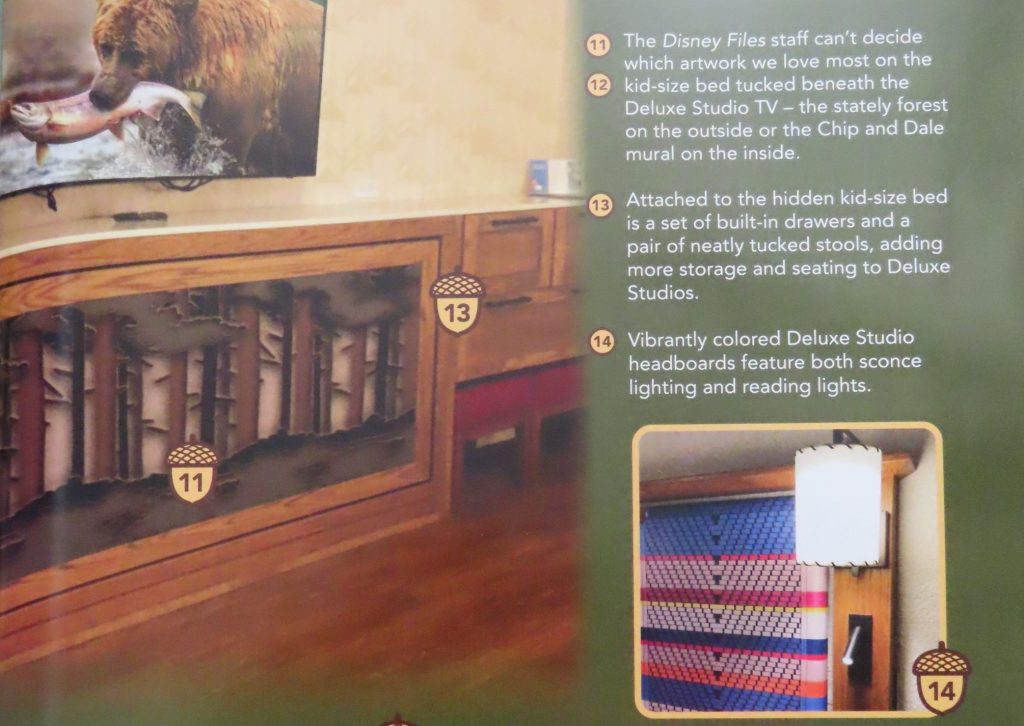 Overview Of Boulder Ridge Villas Refurbishment
Overall, all villas are being updated to include the popular behind-the-sofa pull down bed, and design touches add a whimsical woodsy feel to the rooms. There are hints of characters in the art throughout–notably Mickey Mouse, Pluto, Chip, Dale, Donald Duck, Huey, Dewey, Louie, and Minnie Mouse. The color scheme is rich and vibrant, with plenty of reds, greens, and yellows scattered throughout the rooms in a tasteful manner. And area rugs in the living spaces provide pops of color and add to the luxurious feel.
This is an exciting first look at the full refurbishment to Boulder Ridge Villas. Let us know what you think in the comments down below!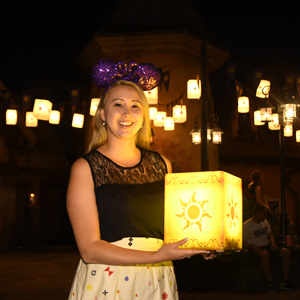 Written by
Jacqueline R.
Contributing Writer
Jacqueline is a PhD scientist with a passion for synthesizing detailed information in an understandable format. She is a Disney Vacation Club owner, overall Disney fan, and the primary content creator on the YouTube channel Pixie Dust PhD.