Disney Vacation Club members are always looking for ways to get the best value out of their points. If you've found yourself wondering what to do with leftover points, or have decided not to travel this year, it's more important to make sure you're getting the most out of your unused DVC points! In this article, we'll discuss a handful of different ways to put your DVC points to good use before they expire, and which option would be best for your specific scenario.
When Do Disney Vacation Club Points Expire?
Your Disney Vacation Club points will expire on the last day of your use year at midnight eastern time. You can see below the exact date each year your Vacation Points will expire for each of the use years that are available to DVC members.
Use Year
Points Expiration Date

February

January 31

March

February 28*

April

March 31

June

May 31

August

July 31

September

August 31

October

September 30

December

November 30

* During leap years, the expiration date will extend to February 29
The first step in determining what to do with unused DVC points would be to determine when your points will expire. This will help you understand how much time you have to act and can be a factor in the value of your points on the Disney Vacation Club rental market. Once you know your deadline for getting these points used, you can make an informed decision about what option works best for you.
Banking Your DVC Points
The first option we'll discuss is "banking" your Disney Vacation Club points for use next year. This means that you are carrying the points from your current use year over to the next use year. You can bank your DVC points up to 12 months in advance, but there are banking deadlines in place that prevent members from banking their points 4 months or less before the end of the user year. We've added a chart below that shows all of the banking deadlines for each of the use years that are available to DVC members.
Use Year
100%
0%

February

September 30

October 1 – January 31

March

October 31

November 1 – February 28*

April

November 30

December 1 – March 31

June

January 31

February 1 – May 31

August

March 31

April 1 – July 31

September

April 30

May 1 – August 31

October

May 31

June 1 – September 30

December

July 31

August 1 – November 30

* During leap years, the 0% banking window will extend to February 29
If you have missed the deadline to bank your DVC points, you will need to look into one of the options below to ensure you get the best value out of your DVC points.
Transfer Your DVC Points To Interval International
The second option for using your DVC points before they expire is to transfer them over to Interval International. This can be a great option if you're looking for more flexibility in how and when you use your points.
With Interval International, you'll have access to a network of over 1,000 additional resorts that offer different unit sizes, locations, and amenities than what's available through Disney Vacation Club. There are some fees and restrictions involved with this process, but you can gain access to other top-tier timeshare resorts from Marriott, Westin or Hyatt. These developers have resorts all around the world that have all of the in-suite amenities you've come to expect from a Disney Vacation Club villa.
Book A Disney Cruise
You can also use your points for things like cruises, adventures by Disney, and more! Unfortunately, we can't recommend working directly with Disney to swap your DVC points for a cruise. Disney gives you approximately $5 – $7 per point when book cruises, but renting your points through DVC Shop Rentals can get you as high as $22 per point and use the cash to pay for any Disney Cruise you'd like. When the 2022 maintenance dues range from $7.01 per point at Grand Floridian up to as high as $11.94 per point for owners of Vero Beach, you'll want to at least break even and get your maintenance fees back.
Renting Your Unused DVC Points
Another option for using your unused DVC points would be to rent them out. This is a great option if you're looking for a way to get some cash back from your points, and there are a few different ways to go about it.
You can list your points for rent on your own, but it is always recommended to be aware of the scams that can happen on the rental market, and the risks involved in renting your points before doing it on your own.
Using a DVC rental company like DVC Shop is highly recommended. We are able to reach a huge audience to provide your rental with the maximum amount of exposure through our many digital marketing campaigns. We will also handle all of the transactions and communication with potential renters, so you can keep your personal details off the internet.
What's The Best Value For Your DVC Points? (Besides Booking DVC Resorts)
If you're looking for the best value for your points in order to book a cruise or pay for a trip outside of the DVC resort network, we would recommend renting your points out. You can use the proceeds of your rental to pay for any cruises or other travel plans, and will get a much better value doing so when compared to going to Disney directly and using your points to book a cruise.
If you know you'll be traveling next year, will most likely be going to a DVC resort, and are before the banking deadline, you can always bank you points and use them in the following Use Year.
If you would like to travel to other resorts outside of the Disney Vacation Club portfolio of resorts, you can always explore transferring your points to Interval International.
We hope this article has helped you understand the different options available for using your unused DVC points. If you have any questions, feel free to reach out to us and we'll be happy to help!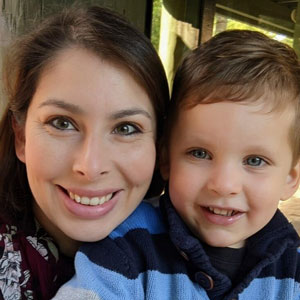 Written by
Rachel Van Norman
Contributing Writer
Rachel fell deeply in love with all things Disney as a little girl. Now as a wife and a mother herself, she shares this Disney obsession with her son and everyone around her. From her love of princesses to eating all the Disney food, Rachel spends her time radiating Disney magic and keeping everyone up to date on Disney news.