This month I visited Tokyo Disney for the 40th Anniversary 'Dream-Go-Round' celebration. I was delighted to discover that between the 2 parks, Tokyo Disneyland Park and Tokyo DisneySea, there are a wide variety of popcorn flavors to enjoy. There are popcorn stands located throughout the Tokyo parks and many of the flavors can be found at both. If you don't purchase a refillable popcorn bucket, these snacks are ¥400, which is a great deal! While I was there, I attempted to try as many of park's fun flavored popcorn. Read on for all of the popcorn flavors I tried at Tokyo Disney Resort!
Soy Sauce & Butter
I found the Soy Sauce & Butter Popcorn at Tokyo DisneySea. In my opinion, this savory flavor combo was one of the best between the 2 parks!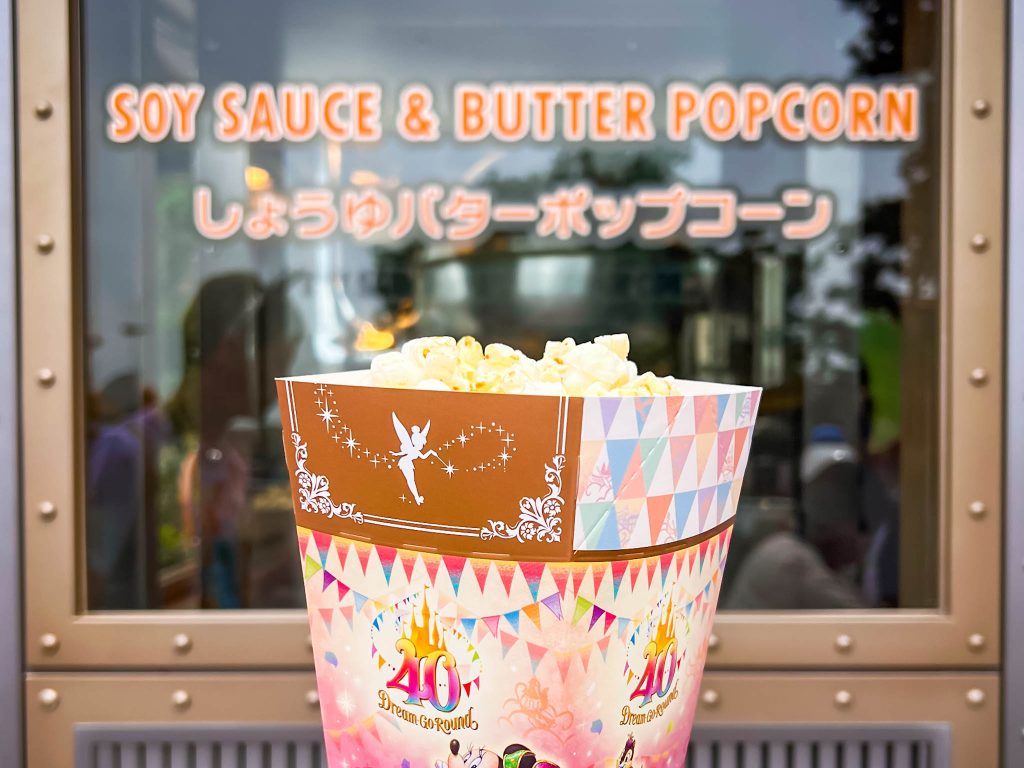 Berry Cheesecake Popcorn
Also at Tokyo DisneySea, I tried the Berry Cheesecake Popcorn. This flavor was similar in texture to a caramel corn but instead had a pink berry coating! I found this sweet popcorn to be very delicious and a great dessert snack.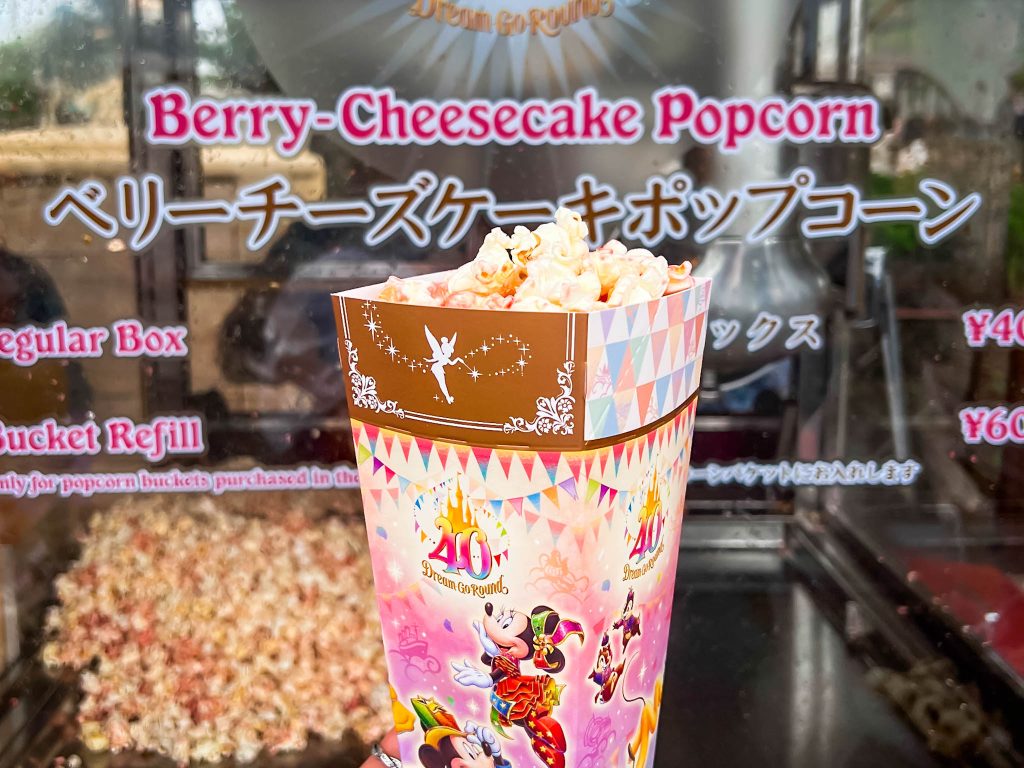 Black Pepper Popcorn
The Black Pepper Popcorn, which I tried at Tokyo DisneySea, was probably my favorite! The flavor of black pepper perfectly combined with the classic taste of butter popcorn.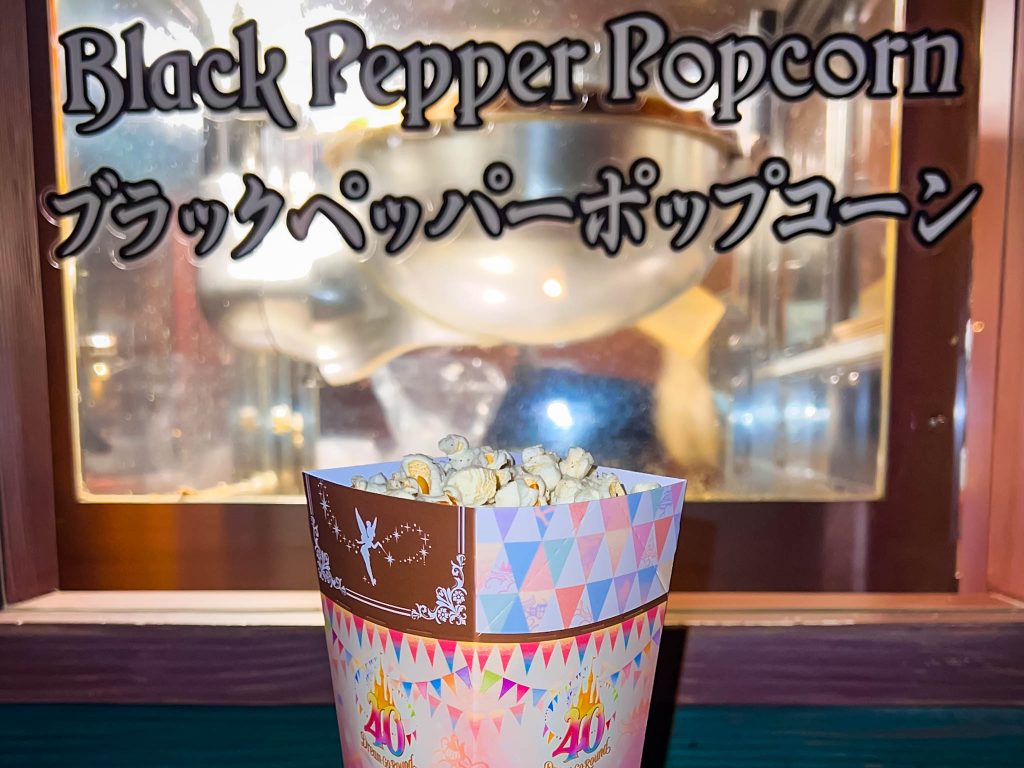 Honey Popcorn
Another sweet popcorn I tried was the Honey Popcorn. I found this flavor at a stand near the Pooh's Honey Hunt attraction in Fantasyland. To me, this was the weakest flavored popcorn. Despite this, this stand sold absolutely adorable Winnie the Pooh themed reusable popcorn bucket!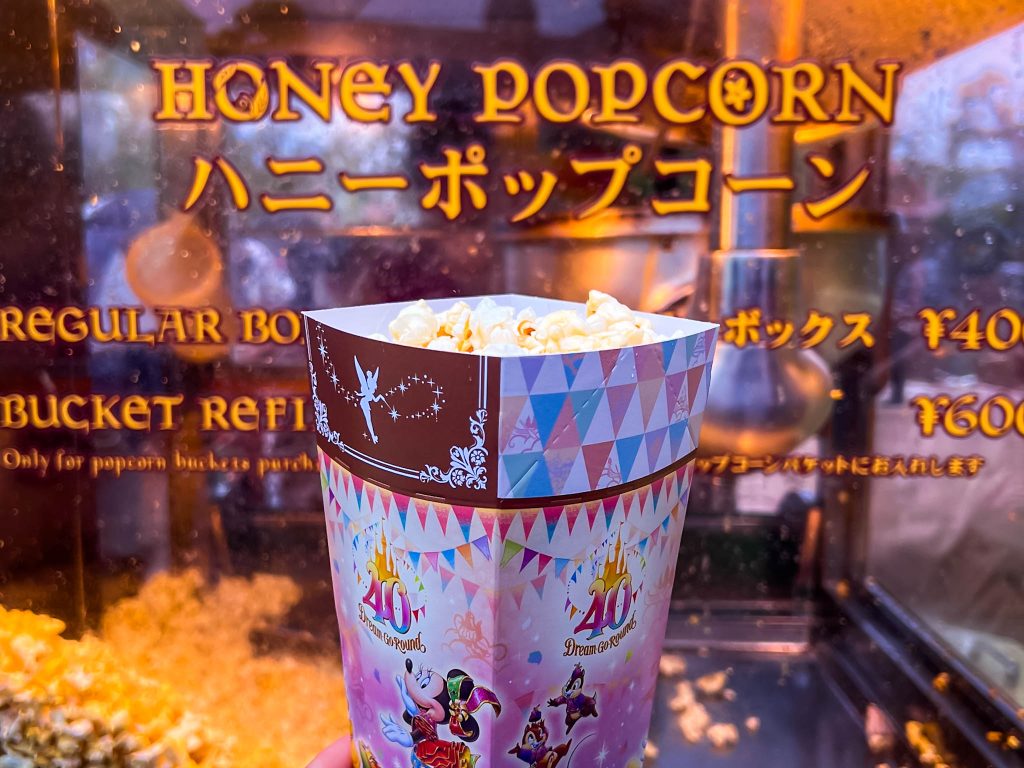 Garlic Shrimp Popcorn
The Garlic Shrimp Popcorn at Tokyo DisneySea was the flavor I was most skeptical about. The idea of shrimp flavored popcorn seemed pretty out there to me. I was pleasantly surprised to find that this flavor was so yummy. It ended up being one of my favorites!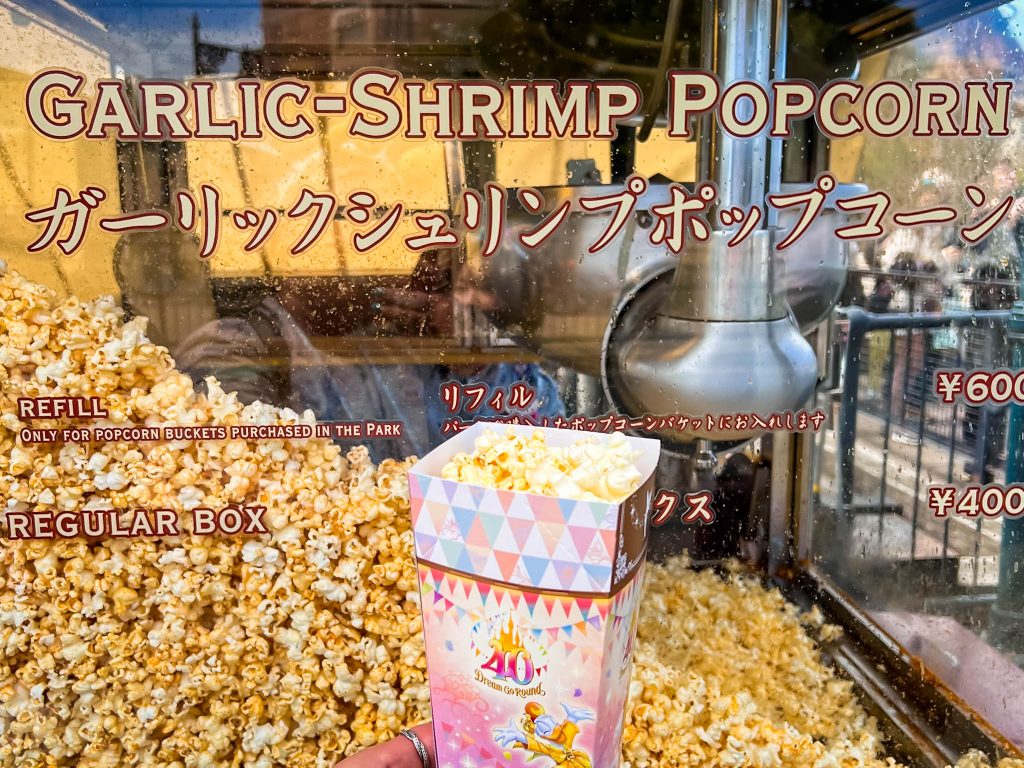 Which popcorn at Tokyo Disney would you want to try? Let us know in the comments!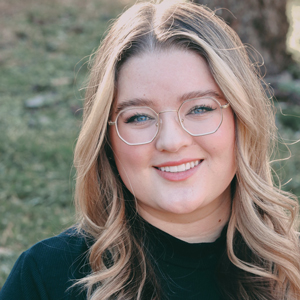 Written by
Emily Murray
Contributing Writer
For as long as Emily can remember, Disney has played a huge role in her life. Her infatuation with Disney resulted in many hours spent rewatching Toy Story and creating multiple powerpoints to convince her parents to book yet another vacation to the "Most Magical Place on Earth". In 2015, Emily followed one of her dreams and moved to Orlando, Florida where she spent just over five years working for the mouse in three separate roles. Emily is passionate about writing and using words creatively and concisely. She loves to make others laugh and hopes to sprinkle a little bit of magic into everything she does.