When visiting Walt Disney World, I typically only book one or two reservations per day. This is a great way to save money and try different snacks during my trip! Below are some of my favorites when visiting Animal Kingdom.
1. Cheeseburger Steamed Pods – $12.79
Satu'li Canteen, located in Pandora, is mainly known for its lunch bowl options. But if you're just looking for something to snack on, their Cheeseburger Steamed Pods are a great option! These bao buns are stuffed with ground beef, ketchup, mustard, pickle, and cheddar cheese. On the side, you get a serving of crunchy vegetable slaw and vegetable chips- delicious!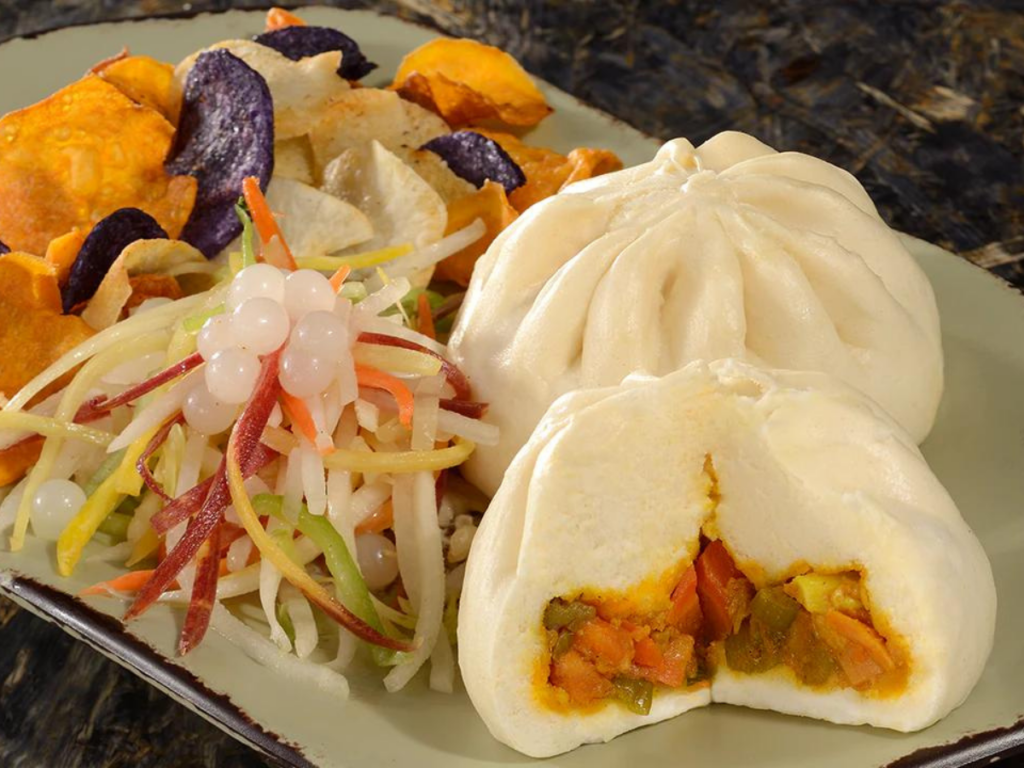 2. Pork Egg Rolls – $6.99
Yak & Yeti has both a sit-down and quick service location- and although I love the restaurant, the Yak & Yeti Local Foods Cafe offers some amazing to-go meals and snacks, including their Pork Egg Rolls. For $6.99 you get two egg rolls, which may come in handy if you're looking to split with someone else (but, preferably, I'd like to eat them both)! This cafe also has additional snacks like the Basket of French Fries for $4.49 and Chicken Fried Rice for $5.99!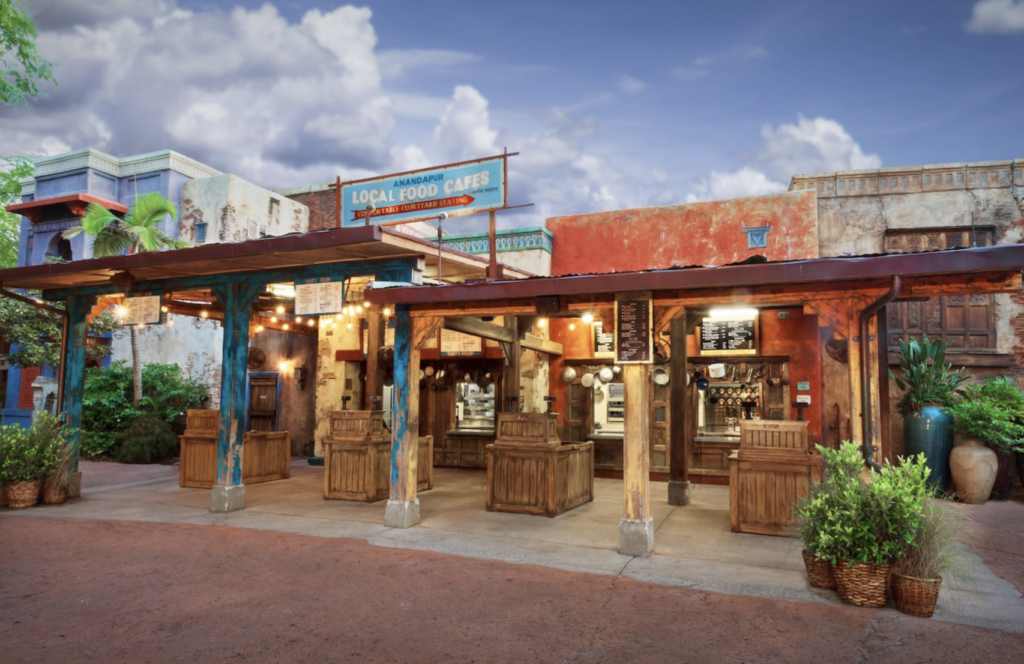 3. Street Tacos – $9.99
In Discovery Island sits The Smiling Crocodile, a snack stand whose menu contains three different taco options: The Pulled Pork Street Tacos have pork tossed in their house-made sauce and are topped with lime crema, cotija cheese, cabbage, and pickled onion. The Street Corn Tacos come with black beans, corn, poblano peppers, red onion, pico de gallo, lime crema, and cotija cheese. And last, the Chicken Street Tacos have roasted chicken tossed in their house-made sauce and are topped with lime crema, cotija cheese, cabbage, and pickled onion. Each serving comes with two tacos and a side of chips and salsa!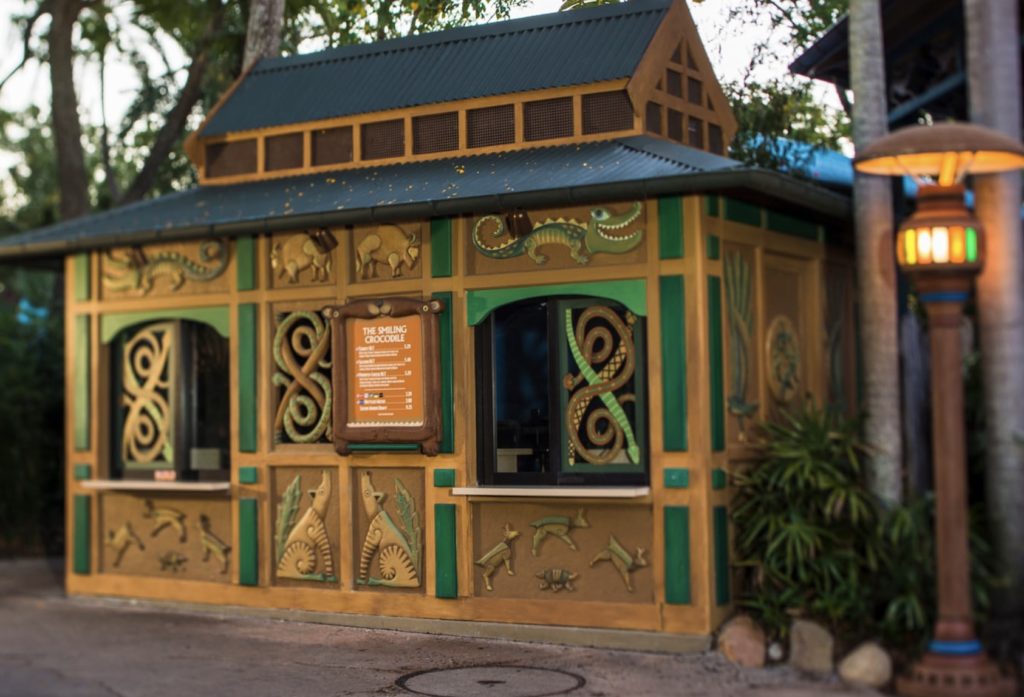 4. Mr. Kamal's Seasoned Fries – $5.99
Another snack stand you will find while exploring Animal Kingdom is Mr.Kamal's, located on the walkway from Africa to Asia. You won't find a webpage for Mr.Kamal's on Disney's website, however, you can check it out on the app by searching for Mr.Kamal's in the search bar. There you'll find the menu, which includes Mr.Kamal's Seasoned Fries! These fries have greatly evolved over the years, but today they are currently being served with Curried Honey Mustard or Korean Chili Ketchup for $5.99.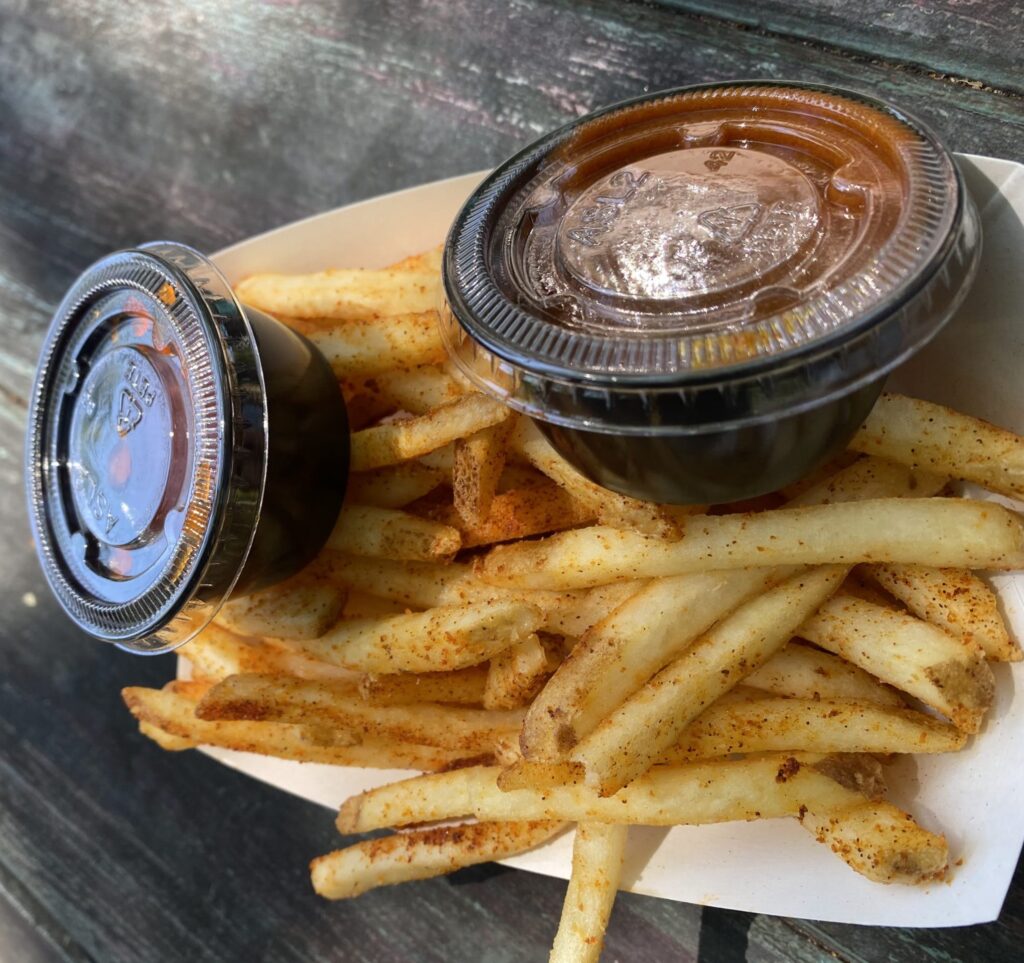 5. Chicken Dumplings – $5.99
Mr.Kamal's also serves some super crispy Chicken Dumplings! The last time I ordered these it came with three dumplings, and they are paired with a side of Ponzu. If you're having a hard time choosing between the dumplings and the fries, I recommend just getting both! They're two great snacks, and I typically split the dishes among friends or family.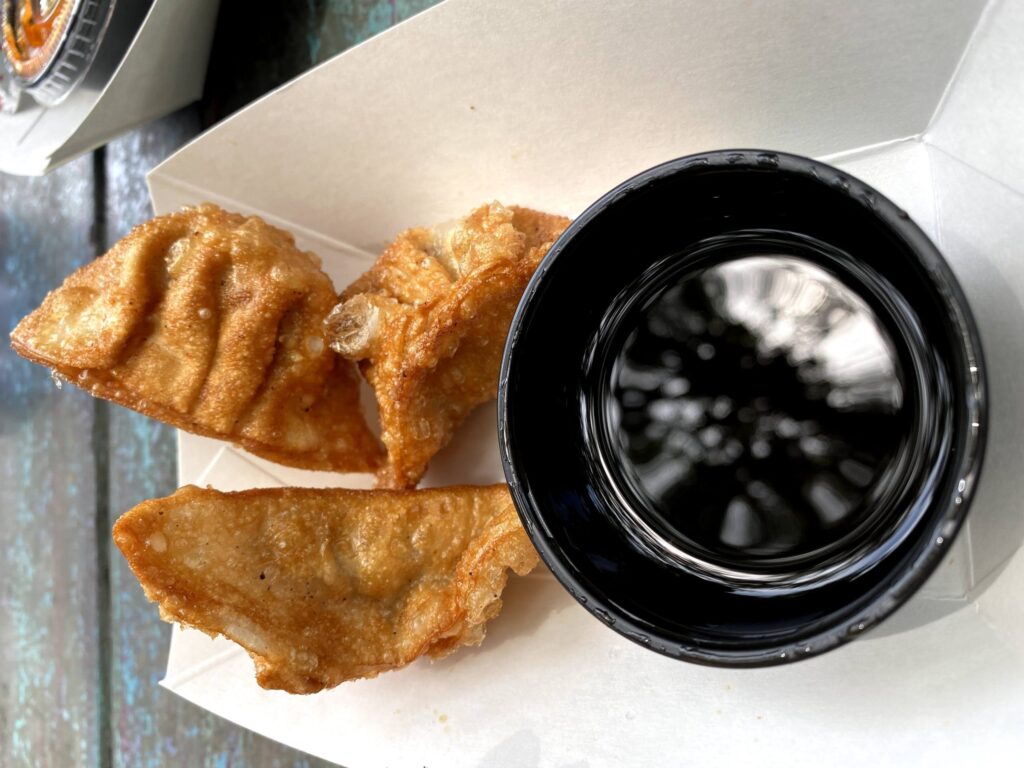 Let us know what your favorite snacks are from Animal Kingdom below!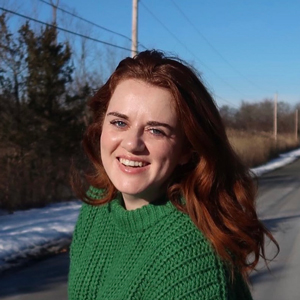 Written by
Brittany Gallant
Contributing Writer
Brittany has been traveling to Walt Disney World since she was two years old. Now a Disney Vacation Club member and annual passholder, you can often find Brittany at The Most Magical Place On Earth. She and her family are always looking for something new, whether that's a restaurant they haven't tried, a hotel they haven't stayed at, or an adventure not yet experienced.