One of the most magical aspects of Disney World is that new experiences are always being added to the parks and resorts! Last week, the week of September 25th, several offerings were made available at Disney World. Read on for 5 new things at Disney World during the week of September 25th, 2023!
1. New Shoulder Plushs
This week new shoulder plushs were released in select Disney World gift shops! Chip & Dale and Beauty and the Beast's Chip are now available as magnetic souvenirs.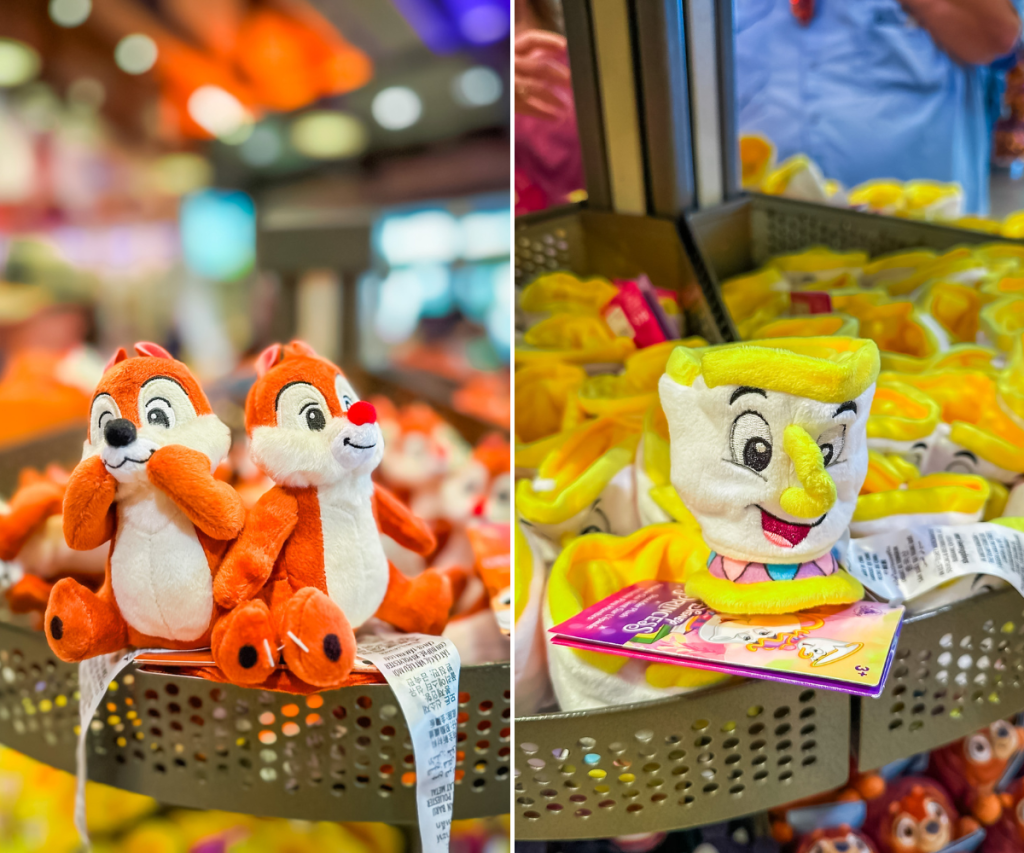 2. Halloween DOLE Whip Sampler At Disney Springs
You can find a spooky new sweet treat at Disney Springs! The Halloween DOLE Whip Sampler at Swirls on the Water includes 3 different flavors of Dole Whip. These flavors include:
Pistachio and Purple Cheesecake Soft-serve topped with Roasted Salted Pistachios
DOLE Whip Pineapple Swirled with Vanilla soft-serve topped with a Pineapple wedge
Salted Caramel and Pumpkin Soft-serve Swirl with Caramel Sauce topped with Caramel Crisp Pearls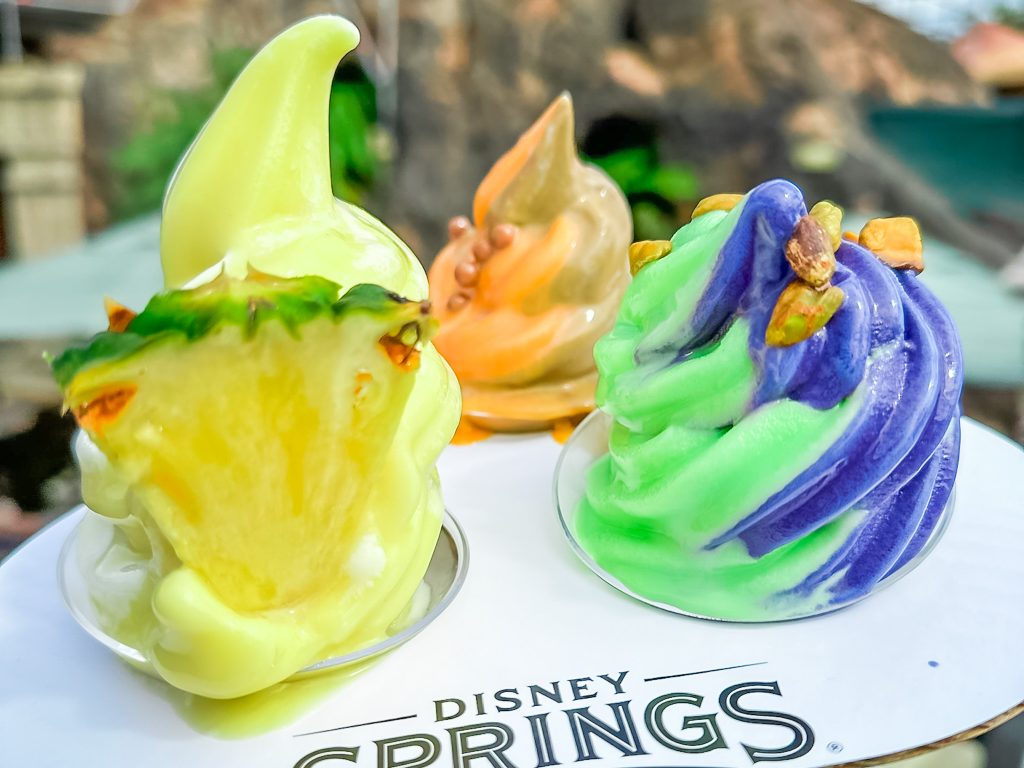 3. New Ears
There were several new Mickey ears released last week! Check out 3 of our favorites.
View this post on Instagram
4. Mickey Shaped Liquid Nitro Cake At EPCOT
The Swirled Showcase is now open At EPCOT! Here you will find a few new treats including the Mickey Shaped Liquid Nitro Cake. This snack can be purchased for $4.75.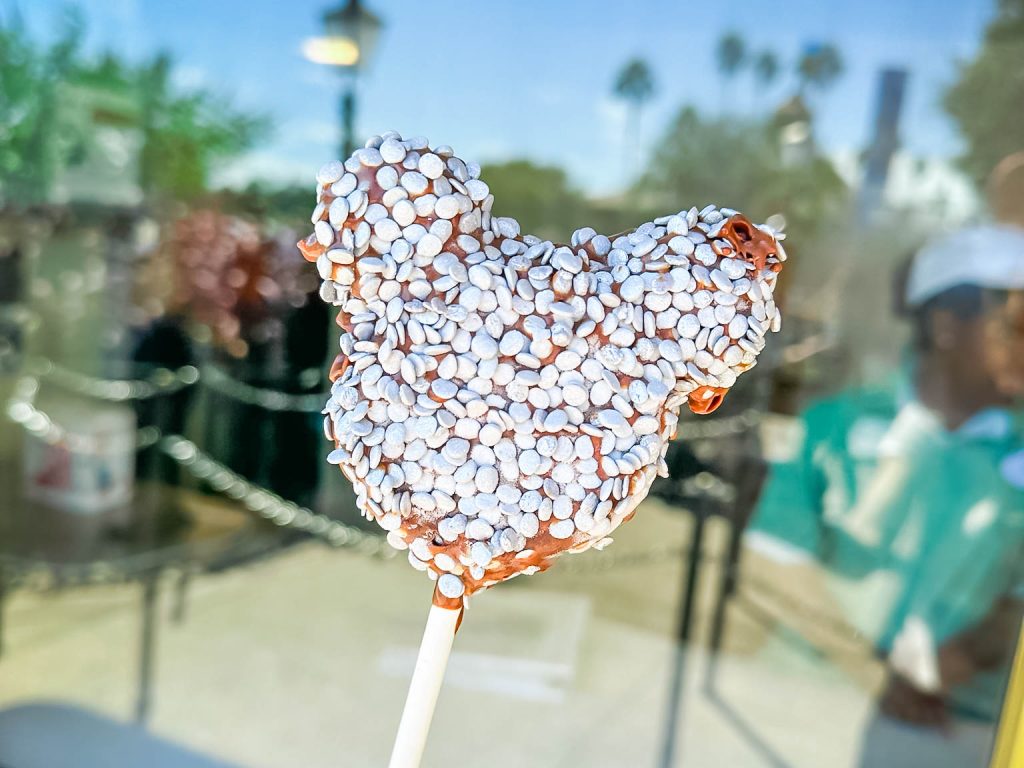 5. New Animal Kingdom Merchandise
A new collection of Animal Kingdom themed merchandise is now available! This collection includes items like Mickey ears, a mug, a magnet, an ornament, a blanket, and more.
Which new item are you most excited about? Let us know in the comments!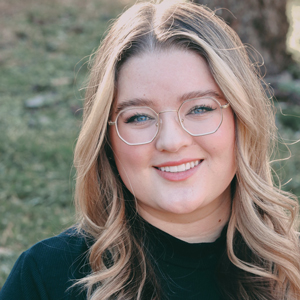 Written by
Emily Murray
Contributing Writer
For as long as Emily can remember, Disney has played a huge role in her life. Her infatuation with Disney resulted in many hours spent rewatching Toy Story and creating multiple powerpoints to convince her parents to book yet another vacation to the "Most Magical Place on Earth". In 2015, Emily followed one of her dreams and moved to Orlando, Florida where she spent just over five years working for the mouse in three separate roles. Emily is passionate about writing and using words creatively and concisely. She loves to make others laugh and hopes to sprinkle a little bit of magic into everything she does.