Are you planning a stay at Disney's Polynesian Resort? This deluxe resort is also a DVC resort with it's villas and bungalows. You can easily spend an entire day without leaving the Polynesian resort. There are many benefits to scheduling an "off" day during your Walt Disney World Vacation. Disney resorts have so much to offer you will never get bored during your resort-only day. Here is the best way to spend an entire day at Disney's Polynesian Resort.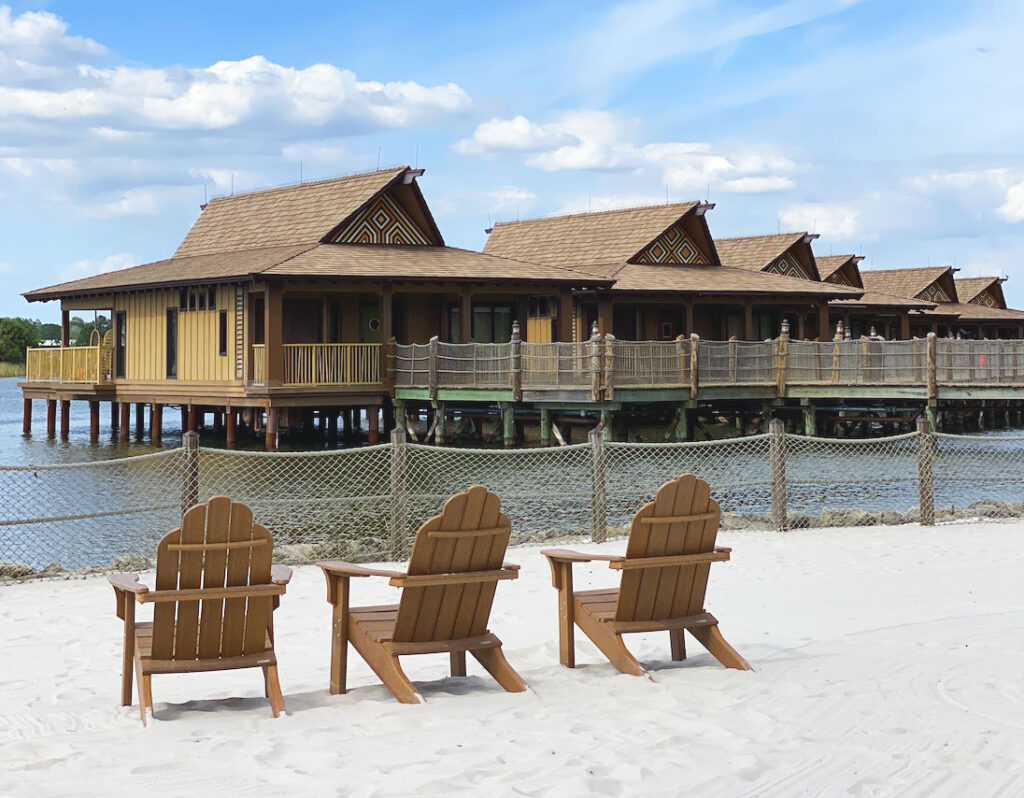 Morning
What better way to start your morning than a stroll along the Seven Seas Lagoon? Disney's Polynesian Resort has a walking path that is approximately 1 mile-long and takes guests past the sandy beaches of the Polynesian and into Disney's Grand Floridian resort. This relaxing loop is a great way to explore your resort and take in all of the sights that the Polynesian has to offer. You can also play volleyball on the sand volleyball court on property.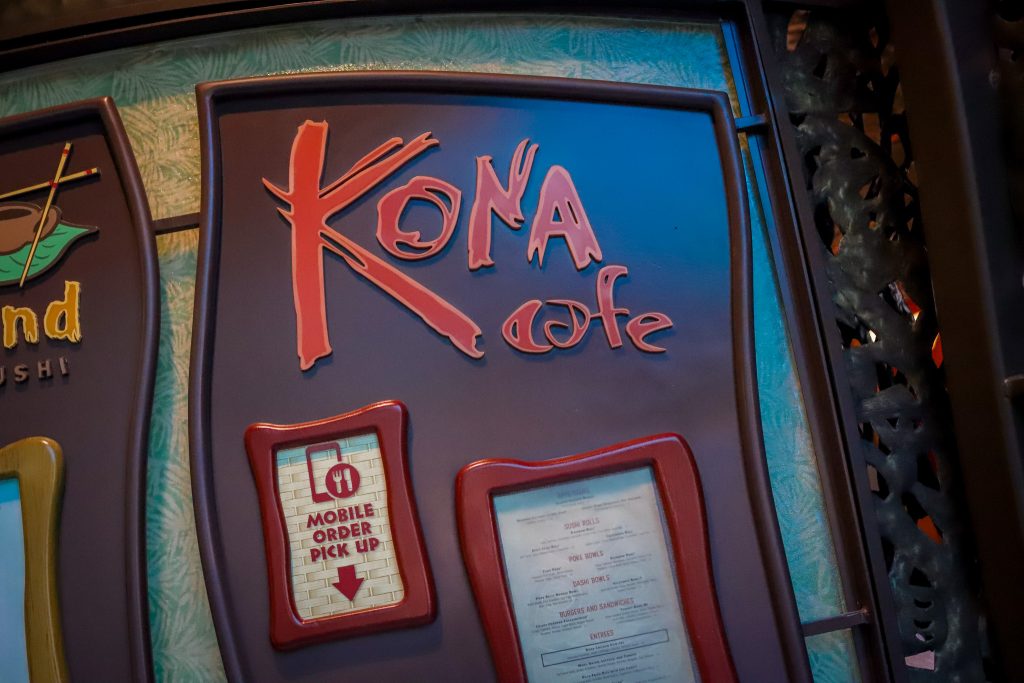 For breakfast, guests can enjoy the iconic Kona Café and its famous breakfast. This sit-down breakfast is well-known for it's Kona Blend Coffee and Tonga Toast, a banana-stuffed sourdough French Toast. Of course, there are other breakfast offerings here as well such as the Polynesian Egg Platter and Macadamia Nut Pancakes. This casual breakfast spot is one of the Polynesian's best!
Afternoon
After a stroll and some good breakfast you might be ready for a swim. The Polynesian has one large main pool and one leisure pool. The Lava Pool is home to a waterfall and a 142 foot-long waterslide through a mountainous volcano. This thrilling slide is great for kids of all ages, and the adults too! The pool has a zero-depth entry for that beach-y feel. Games and trivia are hosted at the Lava Pool throughout the day as well. The Oasis pool is there for more of a leisurely and relaxing experience. This simple pool is accompanied by a pool bar, beach chairs, and patios available for reservation.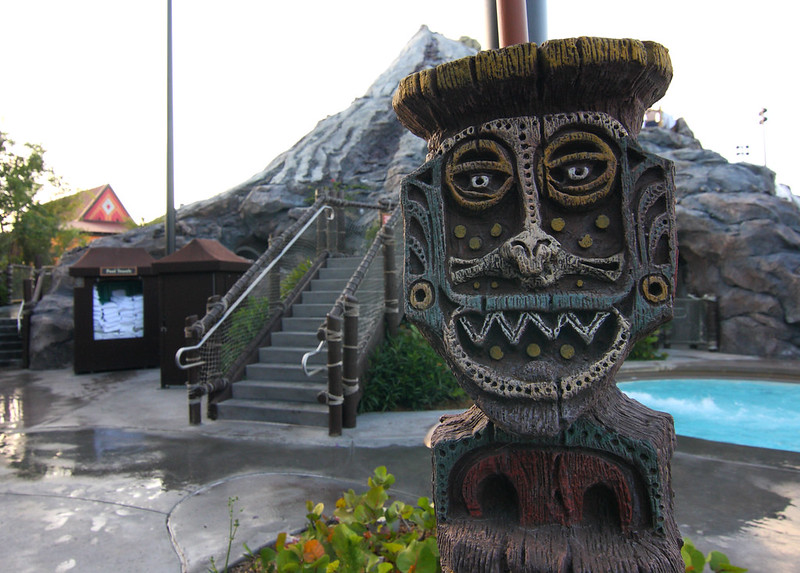 For lunch be sure to check out Capt. Cook's. This quick-service spot is located inside the main building with doors that exit near the Lava Pool. This casual eatery serves Polynesian favorites such as Thai Coconut Meatballs, Pan-Asian Noodles and Vegetables, and the Aloha Pulled-Pork Sandwich. Don't miss the Pineapple Cupcake for dessert!
The afternoon is a great time to book a guided fishing excursion or rent a motorized boat. You can also visit Pineapple Lanai which serves Walt Disney World's iconic Pineapple Dole Whip soft-serve.
Evening
For the evening, the best dinner spot at the Polynesian is the Ohana restaurant. This lively sit-down restaurant makes everyone feel like family. If you happen to book your reservation during Magic Kingdom's fireworks show you'll be treated to a wonderful viewing of the show from the ceiling-to-floor windows. The lights dim, and the music is played throughout the restaurant. It is a wonderful way to view the fireworks without ever entering the park. The food served at Ohana is a meat-lover's paradise and all-you-care-to-enjoy.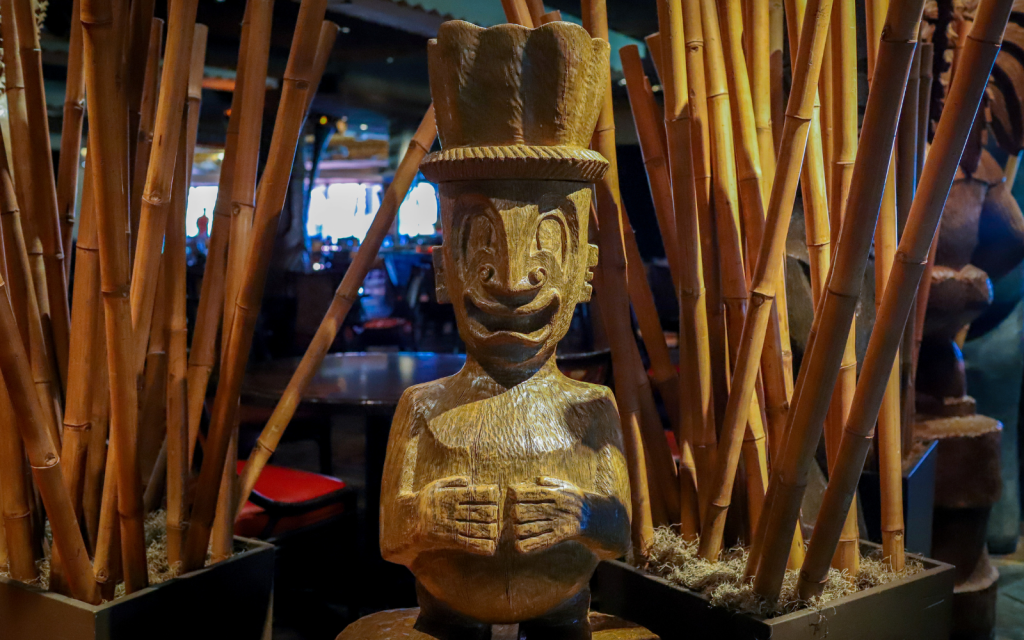 Once night falls over the Polynesian you'll want to be near the lagoon to catch a viewing of The Electrical Water Pageant. This is one of Disney World's longest running shows and is an illuminated water parade.
The fun doesn't end after nightfall! Disney's Polynesian Resort also offers campfire activities and marshmallow roasting on Seven Seas Lagoon beach from 6-7pm on Monday, Wednesday, and Friday. Movies Under the Stars are shown on the Great Ceremonial House Lawn at 8pm every other night.
Still looking for fun? Stop inside the Polynesian's famous bar: Trader Sam's Grog Grotto. This is a popular experience so expect a bit of a wait to enter. This isn't your typical tiki bar. This is an interactive experience that overflows with Disney magic! When you order some drinks the bar will interact with you via lighting and other special effects. And the Cast Members are certainly in on the fun. This is a must-do Disney bar experience!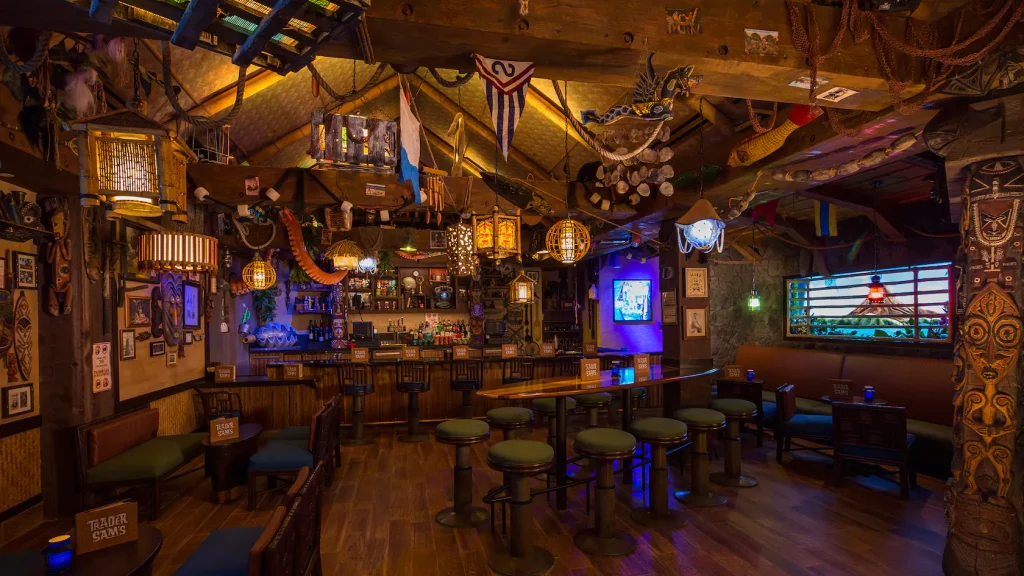 Are you planning a resort-only day on your upcoming vacation? What is your favorite thing to do at the Polynesian? Let us know in the comments below!
Featured Photo by Emily Murray.
Written by
Megan Woodard
Contributing Writer
Megan was born into a Disney family. Her first trip to Disney World was when she was only 18 months old. Now as an adult, Megan loves to share the magic of Disney with her two toddlers. Keeping up with Disney news and Disney World knowledge is a fun hobby for Megan. Disney World is her favorite place to be and continuously brings back her childhood joy.