When the beloved era-hopping drama "This is Us" first premiered on NBC in September of 2016, I was hooked. I loved following the story of the Pearson family through the years. While each member of the Pearson family was unique in their own way, my favorite characters were Randall Person and his sister, Kate.
Sterling K Brown played Randall, and Chrissy Metz played Kate. Randall was mature, responsible, and slightly neurotic. I appreciated that he was a put-together family man who constantly strived to be a source of stability for everyone around him. His sister, Kate, struggled with self-worth but had a very admirable, caring spirit. Watching them grow and change through the seasons of life was the highlight of my Tuesday evenings for many years.
If you loved Randall and Kate as much as I did, I encourage you to visit EPCOT at the Walt Disney World Resort this holiday season. Why? Sterling K Brown and Chrissy Metz will narrate the Candlelight Processional at EPCOT on select nights. Chrissy will be narrating on November 24th and 25th, 2023, and Sterling will be narrating on December 19th and 20th, 2023. The Candlelight Processional is one of my favorite Disney World events of the year. I can't imagine anyone better to narrate it than my favorite "This Is Us" characters.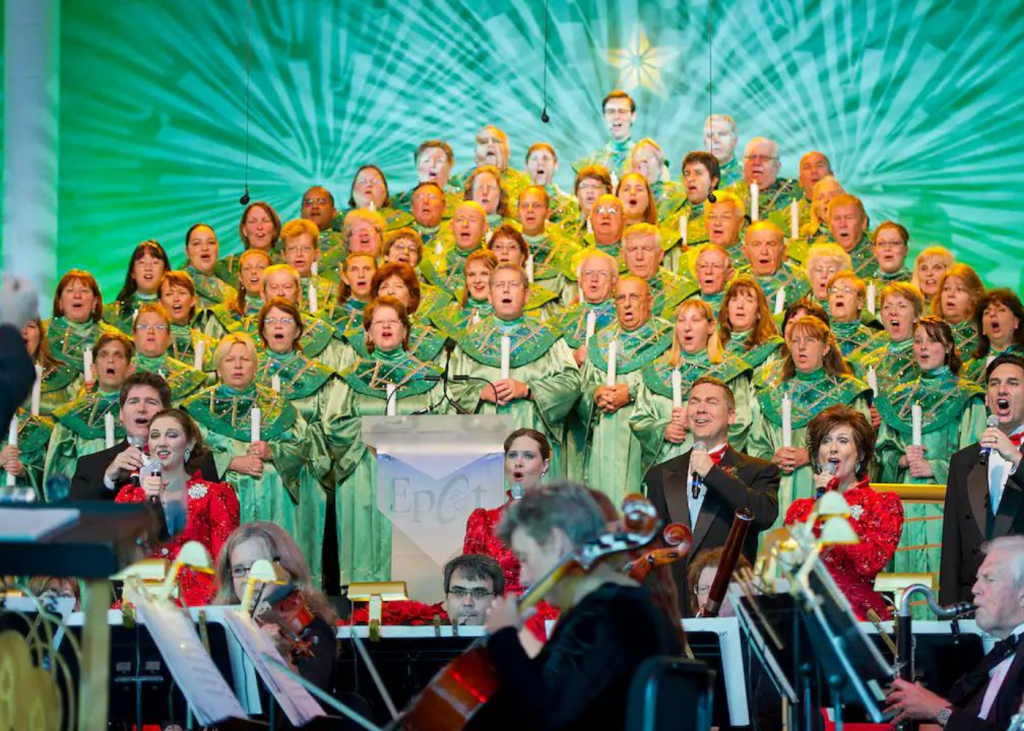 What Is The Candlelight Processional?
The Candlelight Processional is the telling of the Christmas story by a celebrity narrator with music sung by a large choir and performed by a live orchestra.  It occurs on select nights from  November 24th 2023 to December 30th 2023. It is a memorable, can't-miss experience perfect for the whole family. Anyone who is in EPCOT can experience this event because it can be heard as you walk by the America Gardens Theatre. However, if you want to guarantee yourself a seat, I encourage you to purchase the Candlelight Processional Dining Package.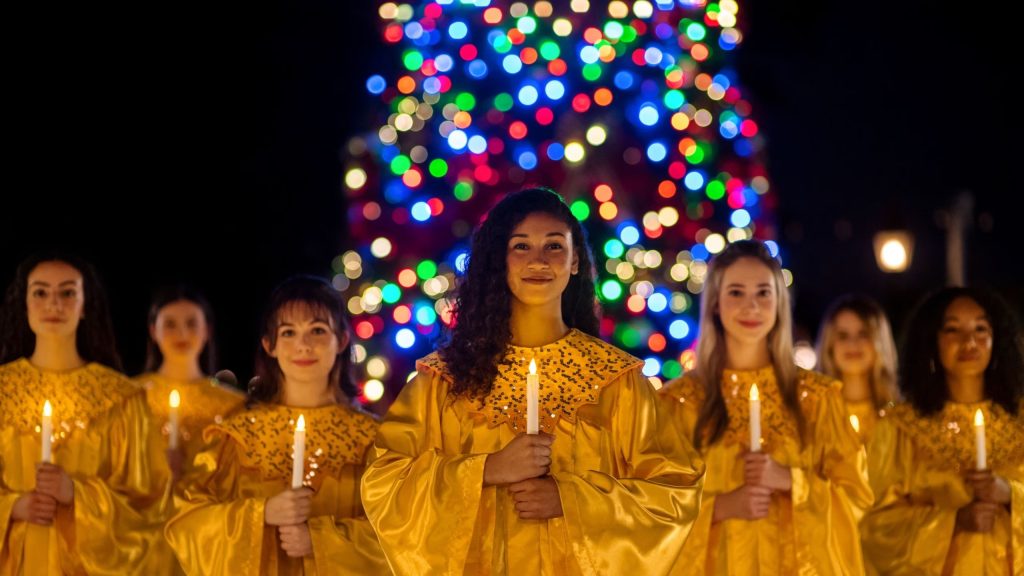 What Is The Candlelight Processional Dining Package?
The Candlelight Processional Dining Package is a ticket purchased in advance that feeds visitors a lunch or dinner at set Epcot restaurants and offers guaranteed seating to one Candlelight Processional showings at 5:15 PM, 7:00 PM, and 8:30 PM. The pricing is for adults  ages 10 and up and children ages 3 to 9.
Where Can Guests Dine?
Akershus Royal Banquet Hall
Biergarten Restaurant
Coral Reef Restaurant
The Land Pavilion
Le Cellier Steakhouse
Regal Eagle Smokehouse: Craft Drafts & Barbecue
Rose & Crown Dining Room
Spice Road Table
Pricing includes an appetizer, entree, dessert, and one nonalcoholic beverage or a buffet-style meal and nonalcoholic beverage, depending on the style of the restaurant. While all of the restaurant selections are delicious, my personal favorite is Le Celier. If you can dine there, I highly recommend it. The mignon, mushroom risotto, and cheddar cheese soup are to die for.
The Candlelight Processional is a beautiful holiday delight that my family and I look forward to every year. If you can attend, I hope you and your family enjoy it as much as I do.
Photo: NBC.
Written by
Laura S.
Laura fell in love with Disney Parks as a child, and the affection has never left. As an adult, she enjoys making frequent trips to Disney World with her family and friends.