We are approaching the two year mark of Disney announcing the re-theming of a very popular attraction in Magic Kingdom and Disneyland.  In June 2020, fans were both surprised and excited to learn that Splash Mountain would begin the process of being completely reimagined to continue the story of The Princess and the Frog.
Splash Mountain was originally designed with the characters and story of Song of the South, a movie that premiered in 1946 and no longer meets Disney's standards for ethical and accurate representation of cultures. The decision to redesign this beloved attraction came with the intention to diversify character representation as well as "elevate the guest experience" by telling a different and more modernized story. So, what do we know about the redesign and when can we expect more news about the reimagining of Splash Mountain?
What We Know About Splash Mountain's Redesign
As mentioned before, we know that the new theme centers around the beloved movie Princess and the Frog. Disney confirmed in 2020 that the story will continue after the "final kiss" in the movie. We can expect to see Princess Tiana and Louis, the alligator who plays trumpet, on an adventure filled with the toe-tapping music from the movie, as they make their way from the swamp to their first-ever Mardi Gras performance.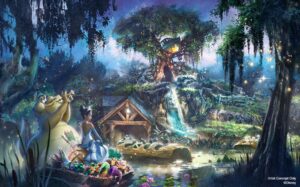 We also know that plans to rework Splash Mountain actually began in 2019! When the announcement to reimagine the theme was made, Disney Parks blog stated that imagineers had already been planning for this big transformation for a year! That means that this project really got underway in 2019 and that it is already three years in the making.
We also can state with confidence that a complete re-theming of an attraction, especially one on such a large scale like Splash Mountain, takes many years. Beyond coming to an agreement on what the attraction will look and sound like, the physical work that goes into constructing new animatronics and then installing them in two different parks will surely take several years.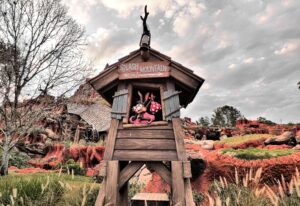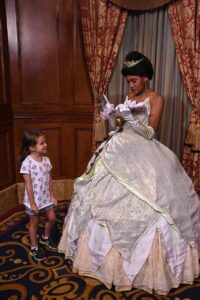 We also know we have not seen any outward evidence of changes happening to the attraction nor has there been any additional news to let guests know when exactly this will take place. The attraction underwent a month-long refurbishment in January in Walt Disney World and fans were hoping they would perhaps see the first signs of the ride's transformation. Unfortunately for those looking forward to seeing Tiana and friends, the refurbishment consisted of annual maintenance only and riders found the same animatronics and music themed to Song of the South upon its reopening. No further refurbishment is scheduled for Splash Mountain in 2022, so it is unlikely the ride's new theme will be completed during Walt Disney World's 50th anniversary celebration.
We are looking forward to learning more about Splash Mountain's transformation from Song of the South to Princess and the Frog, particularly when it will occur. Stay tuned to our blog here at DVC Shop for the latest information as it is announced. Which characters from the New Orleans-based film do you hope to see in the new design?  Let us know in the comments below!
Feature Photo by simon17964 (CC BY 2.0)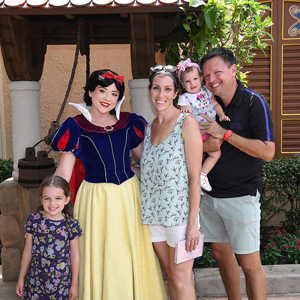 Written by
Shelley Wehler
Contributing Writer
Shelley is a stay-at-home mother of two girls living outside of Charlotte, North Carolina. Her love of all things Disney has grown even more as she sees the magic come alive through the lens of her young daughters. She spends her free time keeping up with the latest in Disney news and daydreaming of her next trip to the parks!