In true Disney fashion, Disney Cruise Line came up with a unique and innovative way to handle the nightly dinner service aboard their ships: rotational dining. Basically what this means is that your party will rotate through the three main dining rooms while keeping the same service team. You get to experience three different venues and new menus while getting served by the same fantastic team that gets to quickly know you and your dining preferences.
How Rotational Dining Works
The length of your sailing will determine how many times you will visit each restaurant. Those on a three night cruise can rest assured that you aren't missing out on any dining experiences while those on longer sailings wont worry about eating off the same menu if you are in a particular restaurant three different times throughout their vacation.
For three night sailings, you can count on eating the standard rotational menu at each of the three restaurants. For longer sailings, different menus will be added in and will usually include at least one themed menu such as Marvel, Star Wars, or Pirates in the Caribbean. When sailing to Europe or Alaska, menus may reflect local cuisine often with a Frozen theme.
The dining teams onboard Disney Cruise Line are seriously top notch. They are attentive, talented and good with kids. They will work with you to pace your meals at a speed that works for your family, have your preferred drinks waiting at your table, and even cut up your kid's chicken so you can sit back and enjoy your own meal. They can even arrange to have anything on the menu puréed into baby food!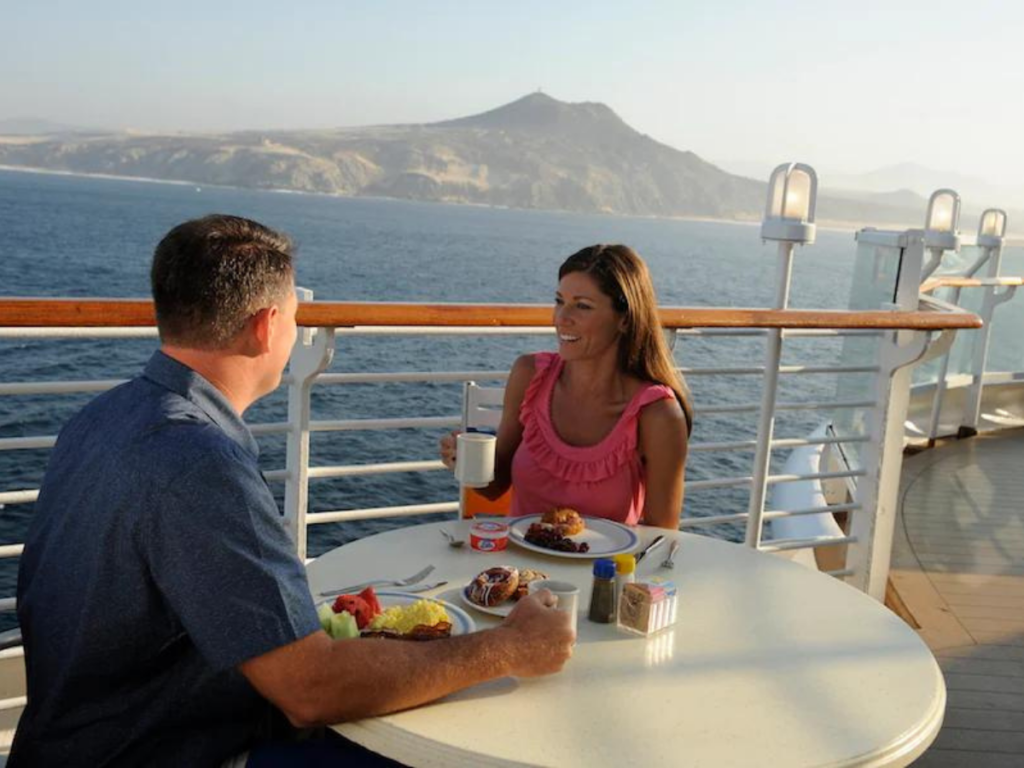 Rotational Dining Aboard the Disney Magic
Animator's Palate is a beautiful restaurant where the decor starts as black and white drawings and slowly changes to full color as your meal progresses. You may even get a sighting of Sorcerer Mickey! On longer sailings, you may experience the "Animation Magic" show where you draw a portrait at the beginning of your meal and see your drawing dance on screen by dessert. Disney describes the menu as Pacific Rim/American and features the popular Black Truffle Pasta Purseittes appetizer. 
Lumiere's is the French/bistro inspired restaurant that is themed after Beauty and the Beast. There is a large mural across the back wall and red roses can be found hanging in the chandeliers. In the mood to be adventurous with your food choices? Order the escargot!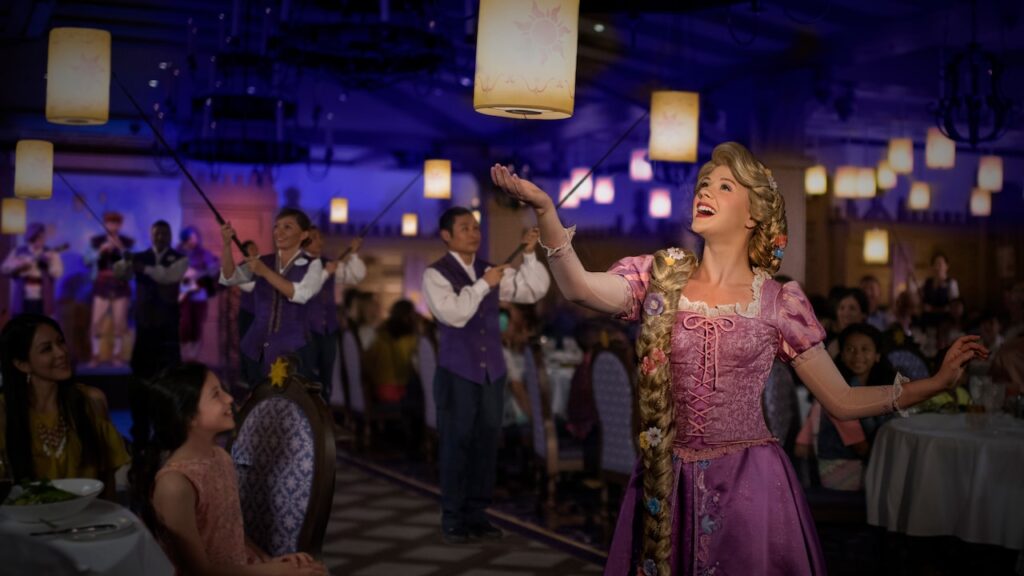 Rapunzel's Royal Table is the newest restaurant on board, added in 2018, and the only one on the Disney Magic to feature live entertainment. Be prepared for live music and Tangled characters like Flynn, Rapunzel and loveable thugs wandering through the tables as everyone celebrates Rapunzel's birthday. Disney describes the menu here as "classic American favorites and fresh-food flavors from around the globe."
Rotational Dining Aboard the Disney Wonder 
Rotational dining options on the Disney Wonder are very similar to those on the Disney Magic. Animator's Palate is the same experience on both ships. On the Disney Wonder, Triton's take the place of Lumiere's. While their menus are nearly identical, there are differences in the decor with the mural of Beast and Belle replaced with one of King Triton and Ariel and a different color scheme.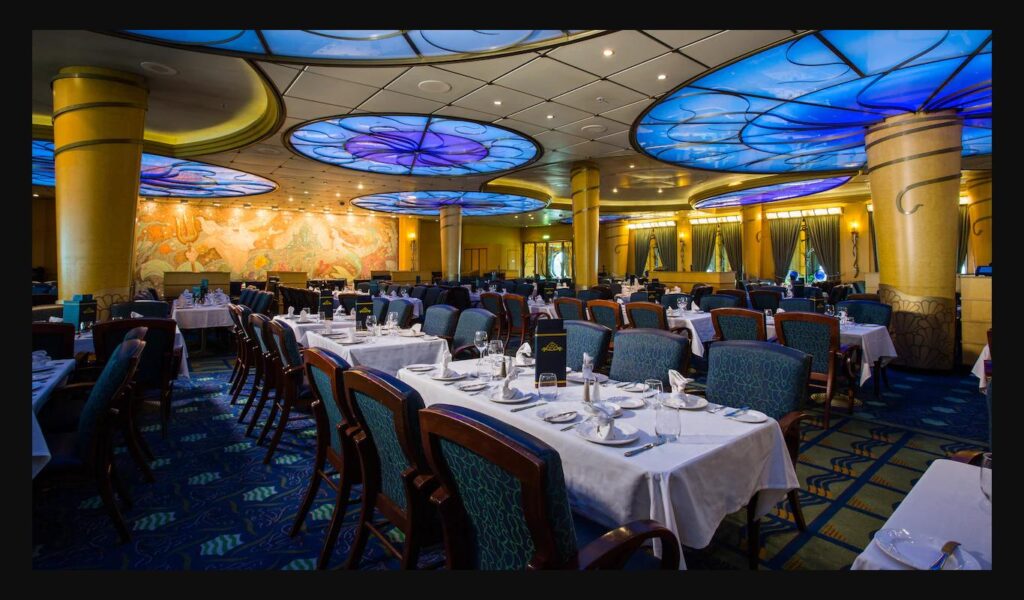 Tiana's Place is a restaurant unique to the Disney Wonder and the first across the fleet to incorporate live entertainment into your dining experience. Guests can enjoy a mix of jazz, swing, and blues from a live band. Characters from the Princess and the Frog may even make an appearance too! Both the decor and menu take their inspiration from New Orleans. Expect a fun Mardi Gras vibe and be sure to order some beignets.
Rotational Dining Aboard the Disney Dream and Fantasy
Like on the Disney Magic and Wonder, you will have a chance to dine at Animator's Palate aboard the Dream and Fantasy. The decor on these ships differs from the two older ships while the menu stays the same. On the Disney Dream and Fantasy the restaurant is decorated in bright colors, Mickey Mouse themed chairs, and shelves of memorabilia from Disney and Pixar movies. Guests aboard both ships will experience an interactive animated show starring Crush from Finding Nemo (similar to Turtle Talk with Crush at Epcot). On the Disney Fantasy guests may also experience the "Animation Magic" show that is offered on the Magic and Wonder depending on their sailing and dining rotation. 
Royal Palace and Royal Court are located in the atrium of the Disney Dream and Disney Fantasy, respectively. These restaurants are lightly princess-themed and elegant. They are very similar in decor and their menus match those of Lumiere's and Triton's aboard the Magic and Wonder.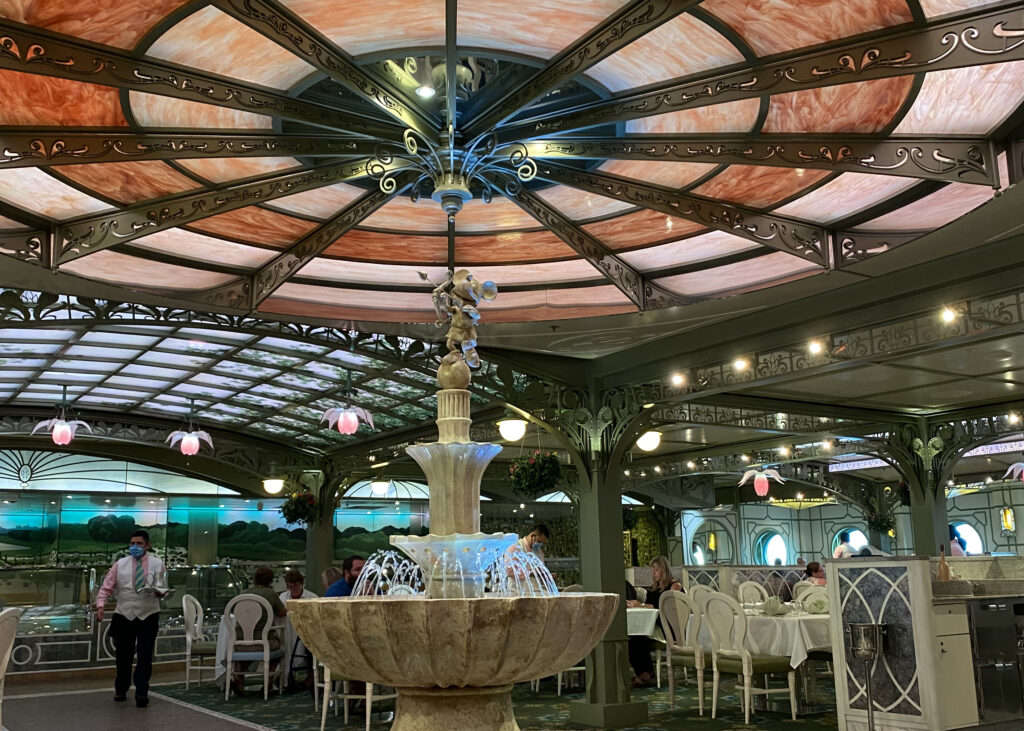 Enchanted Garden can be found on Deck 2 of both ships. It is a beautiful restaurant with decor inspired by the gardens of Versailles. You are made to feel as if you are dining in a gorgeous green house with lighting that changes throughout your meal to mimic the setting sun. Though the decor is French, the food is American bistro-style with highlights including an ahi tuna and avocado tower, pan seared sea bass, and sticky date pudding.
Upcoming Rotational Dining Aboard the Disney Wish
While we don't have all the details yet about dining aboard the newest ship in the fleet, we do have some exciting ones! The three main dining rooms will be Arendelle: a Frozen Dining Adventure that will feature live entertainment celebrating a royal engagement, 1923 which will have a California-inspired menu, and World's of Marvel that Disney is describing as a "cinematic dining adventure" with a menu inspired by your favorite Marvel movie locations. Stay tuned for new details when the Disney Wish sets sail this summer!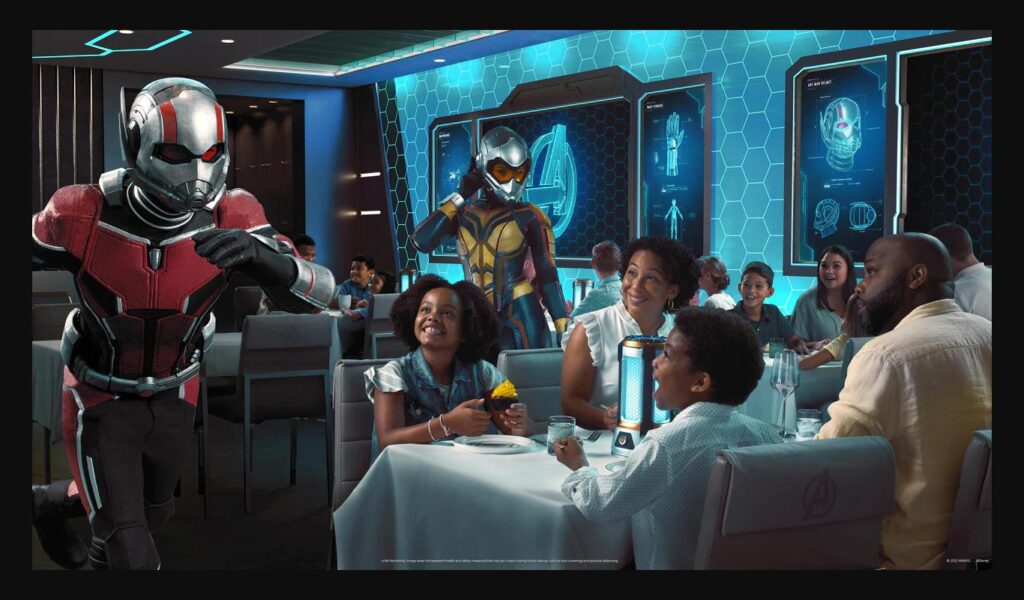 Whichever ship you find yourself on, you are sure to fill your evenings with good food, great service and new experiences every night thanks to Disney Cruise Line's rotational dining. Interested in booking a Disney Cruise? DVC Shop can save you 5% on a Disney Cruise Line sailing. Reach out here for more information!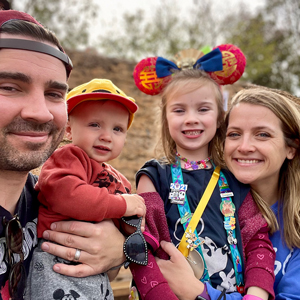 Written by
Samantha Forrest-Carlton
Contributing Writer
Samantha is a Florida native that currently resides outside of Charlotte, NC. Having spent 14 years living in Orlando, she has a deep love for all things Disney that she now shares with her two children. Her biggest Disney passions include relaxing at Epcot, sharing Mickey Pretzels, and planning her next Disney Cruise.