Every Disney Cast Member from Walt Disney World, Imagineers to Disney Cruise Ship employees must wear a name tag with their first name and hometown on it. It doesn't matter what their position working for the mouse is, it is required. While at the parks or on cruise have you ever noticed a Cast Member wearing a blue name tag? Typically the name tags are oval and white, so a blue one is a rare occurrence. The special few that have been presented with a blue name tag have earned The Walt Disney Legacy Award.
How Blue Name Tags Became About
In 2011 the program was started in order to globally recognize Disney employees that go above and beyond for guests and fellow Cast Members. Typically in order to receive The Walt Disney Legacy Award an employee has done an outstanding job in three areas: dream, create, and inspire. It is one of the highest honors within the Walt Disney Company to receive this award. These three qualities were the foundation of Walt's life and legacy. A Cast Member who continuously spreads magic and inspiration throughout the company deserves to be recognized.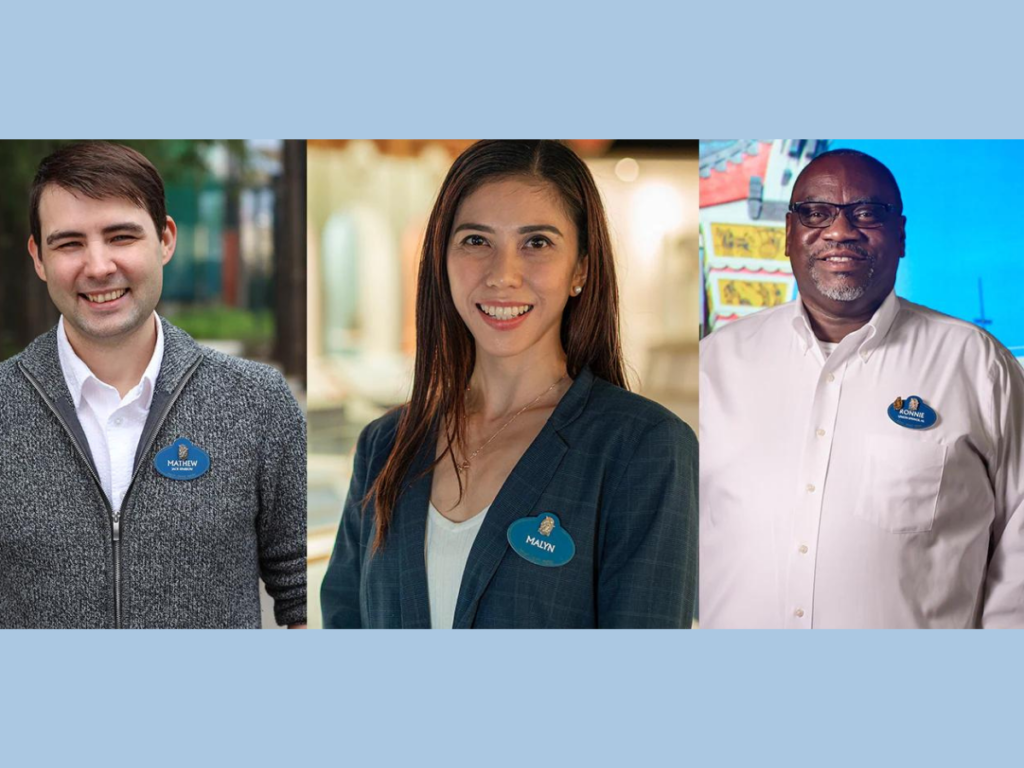 How To Earn The Award
The award is earned when a Cast Member is nominated by another Cast Member or peer. Every few years nominations open up around the world and Disney employees have the opportunity to submit nominations for their fellow co-workers. The award is only earned by a selective few, around 1% of Walt Disney employees. Nominees are reviewed by a panel of judges that usually include managers, executives and other cast members. A few winners are selected out of over 200,000 only a few hundred will actually receive the award. Nominations began March 7 this year, so you will soon see some new award winners in The Disney Parks or on Disney Cruise Ships.
An Honor to Receive
If you see a Cast Member with a blue name tag in the future make sure to stop and congratulate them on receiving the honor of wearing one. Be sure to ask about their story and give them some recognition. While this honor is recognized and brought to light by their fellow Cast Members, we can do our part by thanking them for their hard work and giving them personal recognition.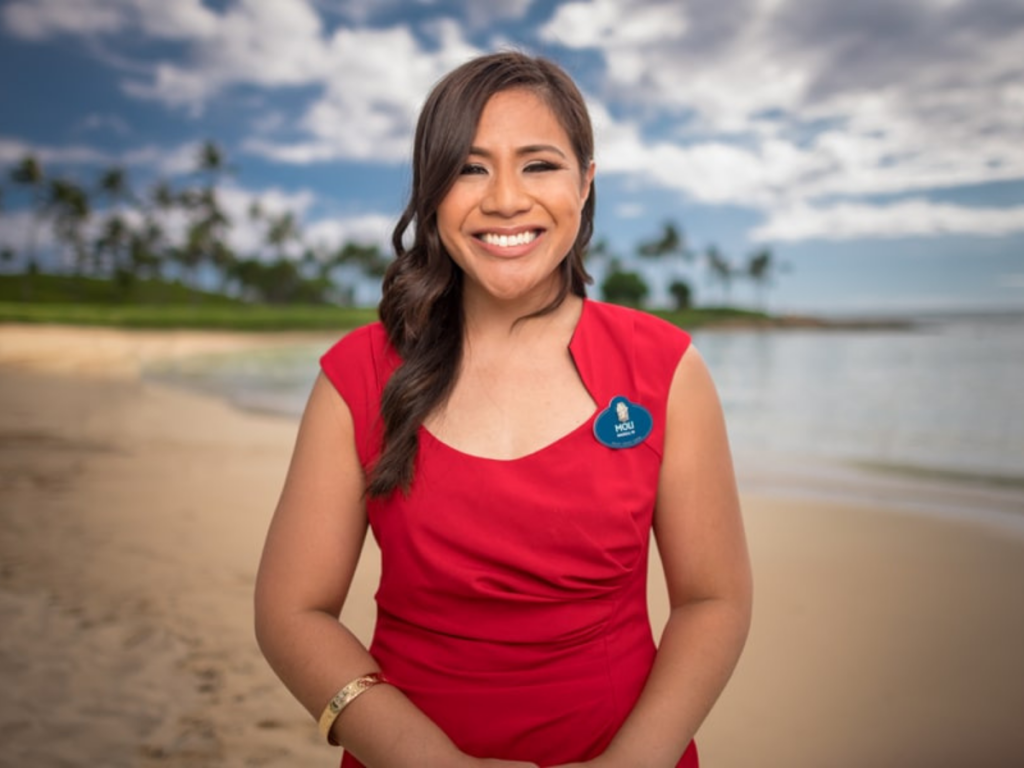 Thank You Cast Members
Cast Members work very hard to make Disney around the world a magical place for us all. From keeping the parks clean, to working very long days and or nights, making sure guests have a great overall experience. Cast Members are a huge part of what keeps the magic alive globally through The Walt Disney Company. Be sure to stop and compliment and or thank them the next time you are on a Disney Vacation.
Have you ever spotted a Cast Member wearing a blue name tag? Did you stop and speak to them? Let us know in the comments below!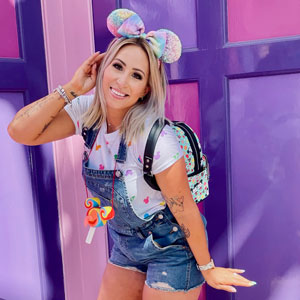 Written by
Brittney Malina
Contributing Writer
Brittney has been going to Disneyland since she was 3 years old. She has had a deep love for all things Disney ever since. Now as a wife and mother of two, she gets to share the love with her family and re-live the Disney magic through her children's eyes. Brittney is a Legacy Passholder and you can find her walking down Main Street, U.S.A. with a churro or iced coffee in hand.