Learn about America's 16th President through this entertaining film that has roots in Disney's history!
The Disneyland Story Presenting Great Moments With Mr. Lincoln Details

| | |
| --- | --- |
| Disneyland Resort Park | Disneyland Park |
| Location in Park | Main Street USA |
| Height Restrictions | Any Height |
| Age Interests | Kids, Adults |
| Thrill Type | Show, Dark |
| Hours | 9 AM to 10 AM |
| Wait Times | Low to Moderate |
| Lightning Lane | No |
| Accessibility Information | Can remain in Wheelchair/ECV |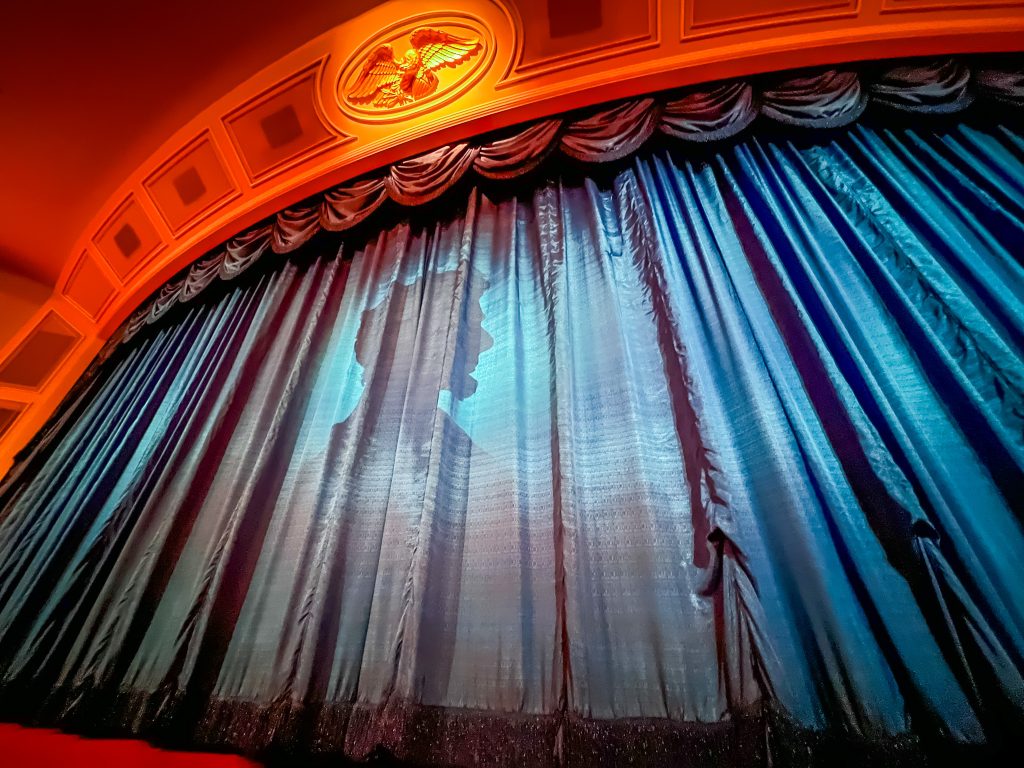 Attraction Overview
The Disneyland Story presenting Great Moments with Mr. Lincoln is a Disneyland attraction that is full of history. This attraction blends the history of Disneyland with the story of America's 16th President, Abraham Lincoln.
The first portion of this attraction is an opportunity to explore a large collection of Disneyland memorabilia. This area can be viewed as you wait for the next showing of Great Moments with Mr. Lincoln which tells the story of Abraham Lincoln's life and political career in his own words. In addition to the film sections of this show, Great Moments with Mr. Lincoln features a historic animatronic.
Because the Great Emancipator was one of Walt Disney's heroes, he wanted to pay tribute to him. To do so, Disney and his imagineers worked to create a show with an Abraham Lincoln animatronic. The first version of the Great Moments with Mr. Lincoln was showcased at the 1964 New York World's Fair before making its way to Disneyland in 1965.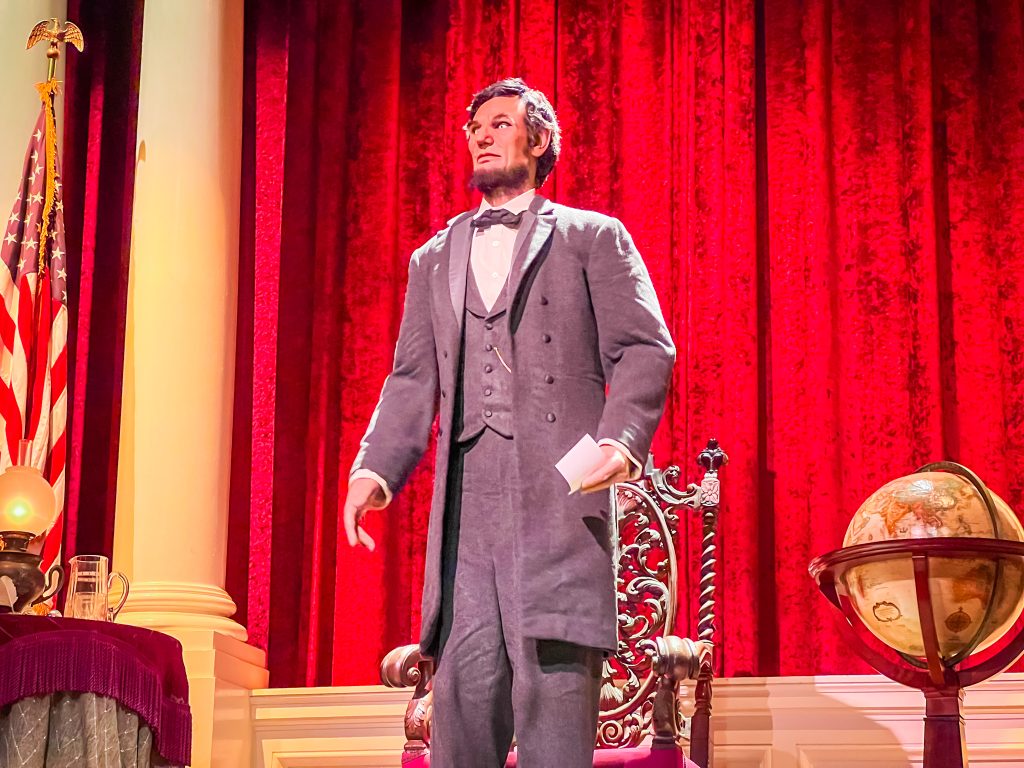 Map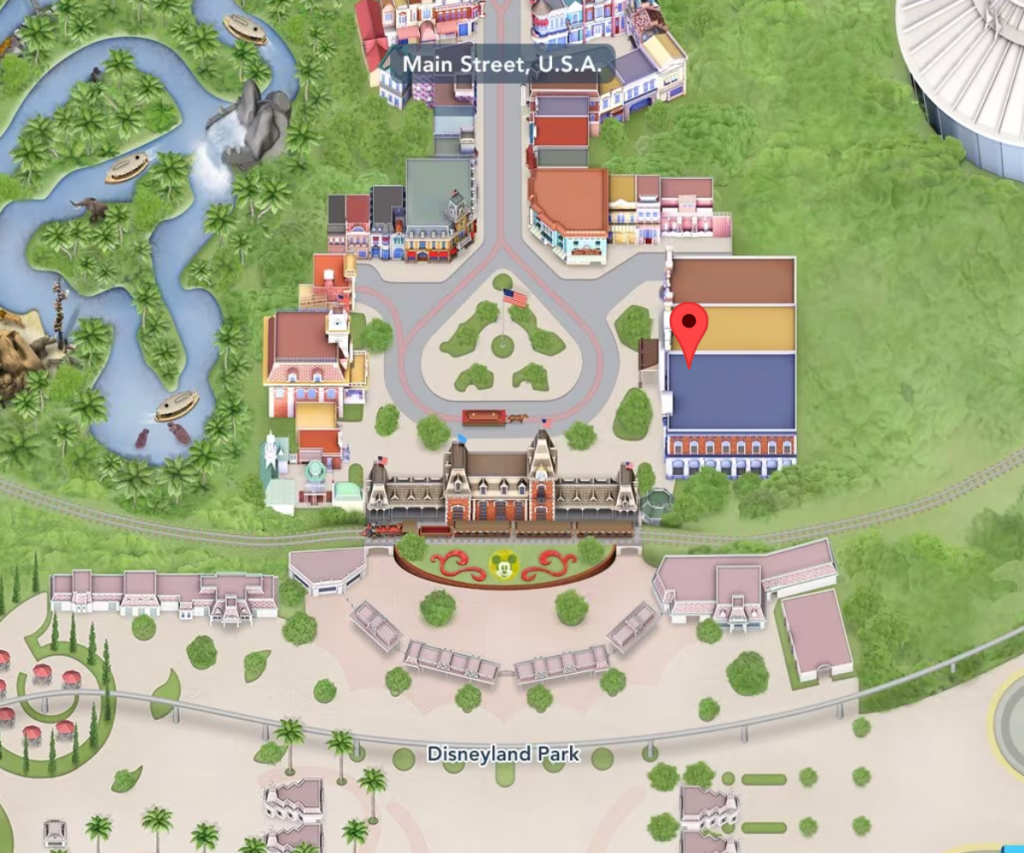 Location & Wait Times
The Disneyland Story presenting Great Moments with Mr. Lincoln is located on Main Street U.S.A. It is the first building on the right after passing under the train station.
Because there is no traditional queue, the only wait time is typically the time between showings. The Great Moments with Mr. Lincoln show is about 15 minutes long and usually runs continuously from park open to park close.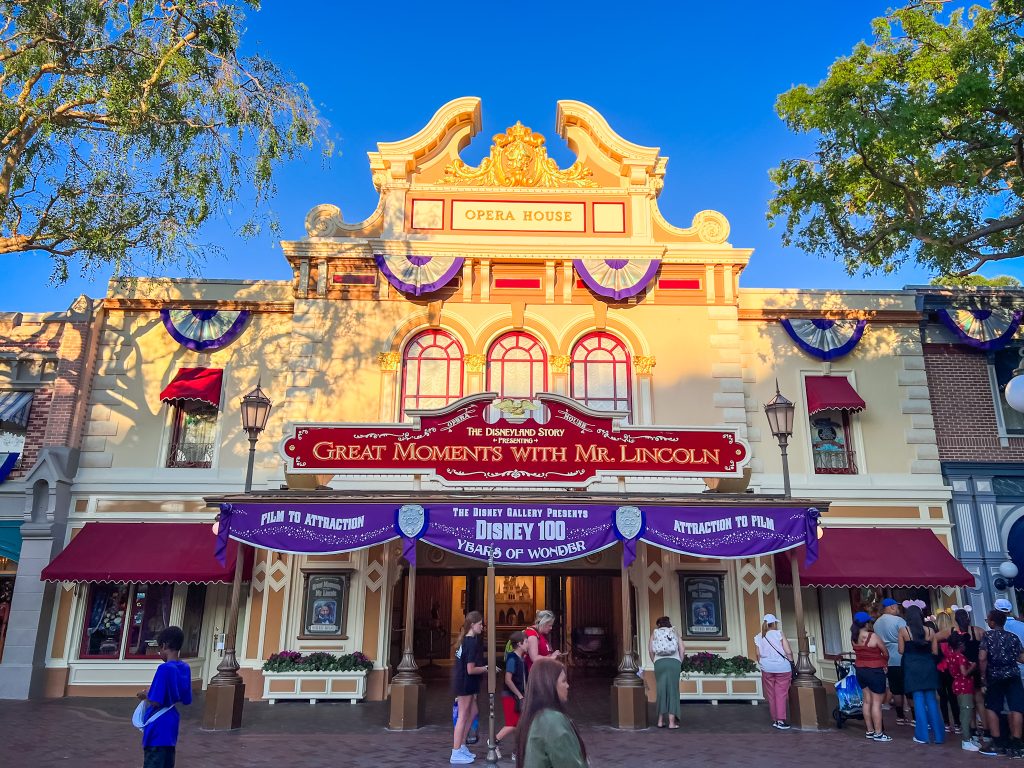 Queue Experience
The queue experience for The Disneyland Story presenting Great Moments with Mr. Lincoln is similar to a small museum. This area is split into 2 sections. The first section features items important to Disneyland's history. This collection includes item such as a scale model of Disneyland Park on opening day, a carousel horse from the Griffith Park Merry-Go-Round, and rare illustrations.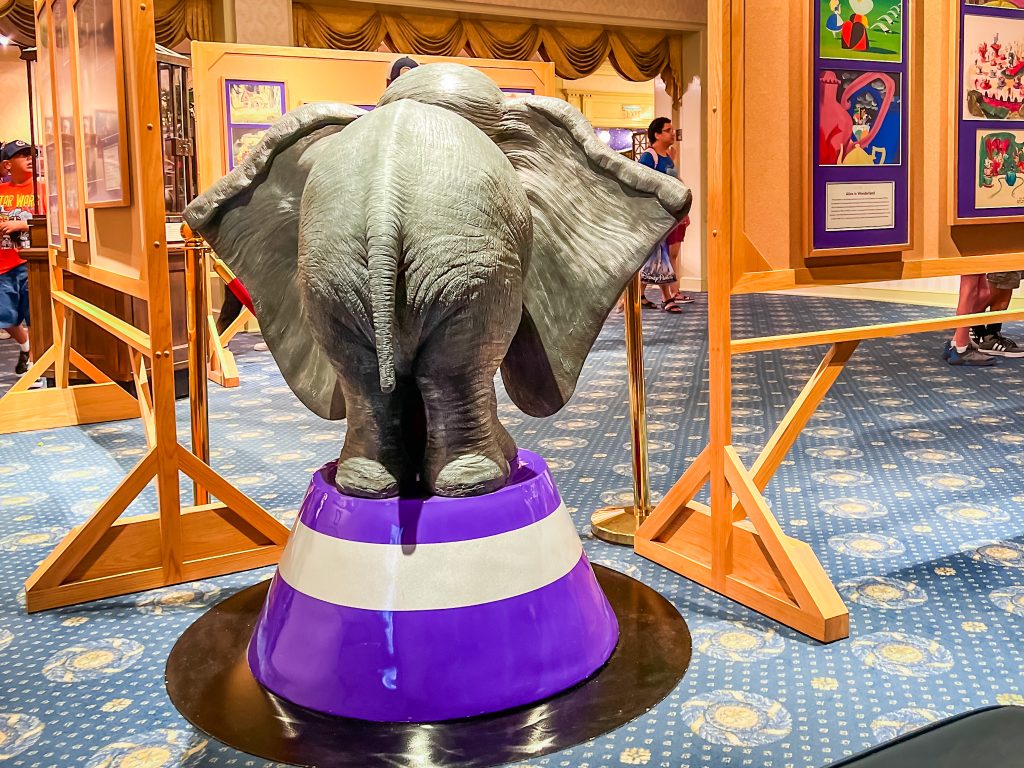 The second section focuses on America's history. There is a model of America's capitol and statues of the Spirits of America. Currently, there is a presentation, in collaboration with National Geographic, of Frederick Douglass.
Featured Photo: Emily Murray.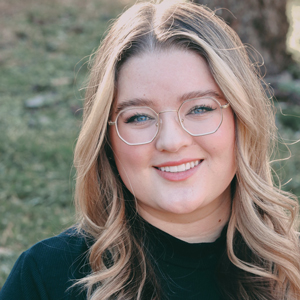 Written by
Emily Murray
Contributing Writer
For as long as Emily can remember, Disney has played a huge role in her life. Her infatuation with Disney resulted in many hours spent rewatching Toy Story and creating multiple powerpoints to convince her parents to book yet another vacation to the "Most Magical Place on Earth". In 2015, Emily followed one of her dreams and moved to Orlando, Florida where she spent just over five years working for the mouse in three separate roles. Emily is passionate about writing and using words creatively and concisely. She loves to make others laugh and hopes to sprinkle a little bit of magic into everything she does.