Experience the tropical oasis of Disney's Tambu Lounge, offering a taste of Polynesian culture with exotic cocktails and delectable dishes.
Tambu Lounge Details

| | |
| --- | --- |
| Walt Disney World Location: | Disney's Polynesian Villas & Bungalows |
| Dining Experience: | Lounge |
| Hours: | 8:30 AM – 11:00 PM |
| Price Range: | $14.99 & under |
| Type of Cuisine: | American |
| Mobile Order: | No |
| Reservations: | No |
| Allergy-Friendly: | No |
Dining Overview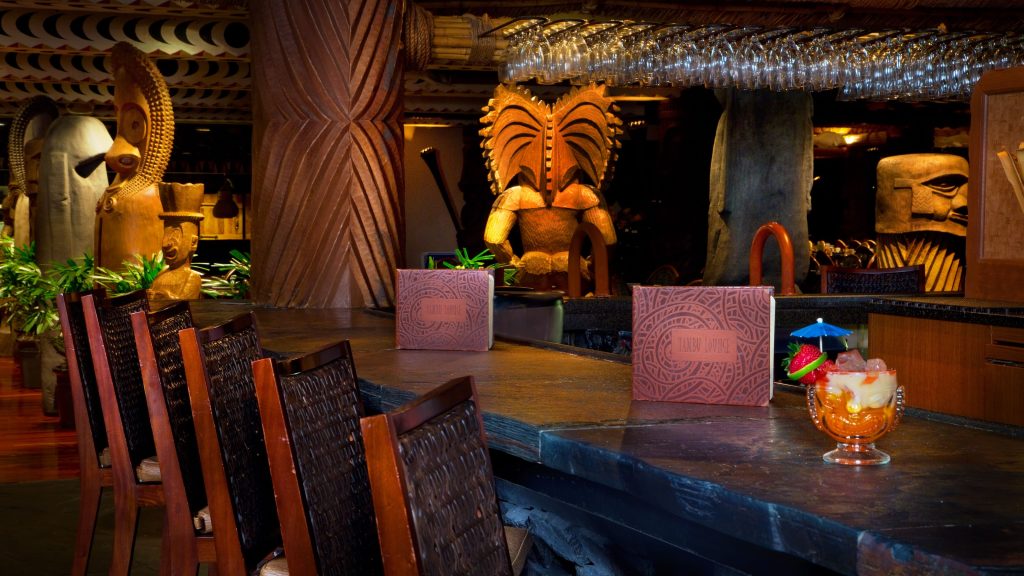 If you're planning a trip to Disney's Polynesian Villas & Bungalows, one place you must visit is the Tambu Lounge situated in the Great Ceremonial House. This tropical oasis is the perfect spot to unwind after a fun-filled day at the theme parks. With its relaxed atmosphere and unique Polynesian offerings, the Tambu Lounge brings the spirit of the islands to the heart of Disney World.
Location & Atmosphere
Located on the second floor of the Great Ceremonial House, the Tambu Lounge overlooks the grand lobby, giving visitors a bird's eye view of the bustling activity below, as well as glimpses of Cinderella's Castle in the distance. The decor is decidedly Polynesian, with bamboo accents, tiki-style carvings, and colorful island artwork adorning the walls. The lounge is bathed in warm, ambient lighting, creating a cozy and inviting atmosphere.
Food & Beverage Offerings
Tambu Lounge is well-known for its exotic drink options. The signature cocktail, the Lapu Lapu, is served in a hollowed-out pineapple and is a blend of tropical fruit juices and rum. Other popular choices include the Backscratcher, which comes with an actual backscratcher, and the Tropical Macaw, a colorful concoction that combines two types of rum with pineapple and cranberry juice.
The food at Tambu Lounge is equally impressive. The menu features a variety of Polynesian-inspired small plates, perfect for sharing. Favorites include the Sticky Wings glazed with a sweet-and-spicy sauce, the Pork Dumplings served with a soy-sesame dipping sauce, and the Pulled Pork Nachos topped with pineapple salsa and spicy mayo.
Service & Experience
The service at Tambu Lounge is as warm and welcoming as the atmosphere. The staff are friendly and attentive, always ready to recommend their favorite dishes or concoct a custom cocktail to suit your tastes.
Visiting Tambu Lounge isn't just about enjoying great food and drinks; it's about immersing yourself in the Polynesian culture. From the moment you step inside, you'll feel transported to a tropical paradise, where the pace is slower, the smiles are wider, and the Aloha spirit is alive and well.
Come, Pull Up A Chair
Whether you're staying at Disney's Polynesian Villas & Bungalows or just visiting for the day, be sure to make time for a stop at the Tambu Lounge. With its relaxing island vibe, delicious culinary offerings, and fantastic service, it's the perfect place to take a break from the hustle and bustle of the theme parks and experience a taste of the tropics right in the heart of Disney World.
So come, pull up a chair, order your favorite tropical drink, and let the Tambu Lounge whisk you away to a Polynesian paradise. You won't be disappointed!
Menu
Map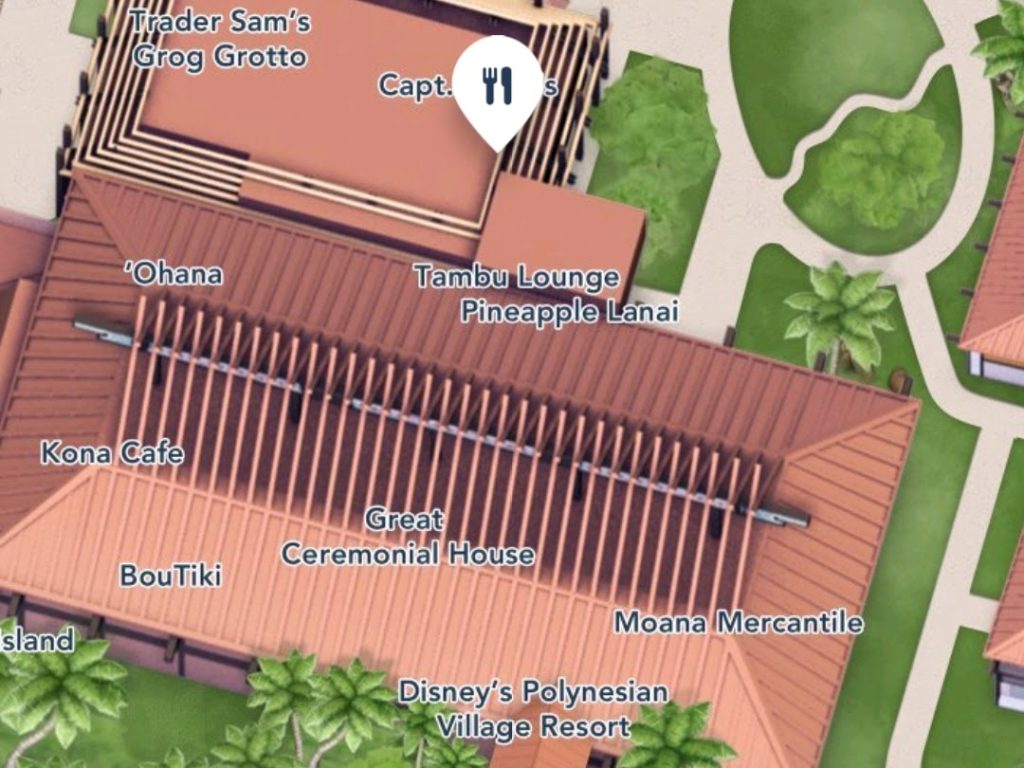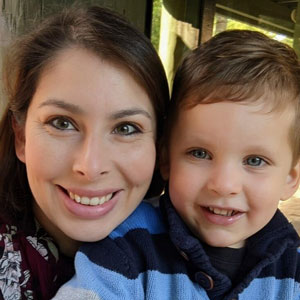 Written by
Rachel Van Norman
Contributing Writer
Rachel fell deeply in love with all things Disney as a little girl. Now as a wife and a mother herself, she shares this Disney obsession with her son and everyone around her. From her love of princesses to eating all the Disney food, Rachel spends her time radiating Disney magic and keeping everyone up to date on Disney news.