This week, it was announced that a new dining option will be coming to Disney Springs in 2023. This restaurant, called Summer House On The Lake, will be the 3rd location of Summer House Santa Monica. The other 2 are located in Chicago and North Bethesda. The restaurant took to social media on Thursday to announce the news.
View this post on Instagram
What Is Summer House?
As the name suggests, Summer House is a restaurant with an eternal summer theme. Come rain or shine, Summer House locations aim to provide sunshine all-year round. This is achieved through a simple California-inspired menu and all-day Rosé cart. The ingredients on this menu are locally sourced and other products used are sustainable.
While the specifics of the Disney Springs' location have not be detailed, the current Summer House Restaurants have a lot of overlap. Both dining locations have separate menus for regular dining and weekend brunch. There are seasonal specials listed, which means Summer House menus are ever-changing.
A few of Summer House's dining menu items include:
Soft shell crab sandwich
Spring pea and pancetta pizza
Prime beef meatballs
Shaved brussels sprouts
Blue cheese peppercorn burger
Bucatini pomodoro
Crispy baja fish tacos
Herbed chicken breast paillard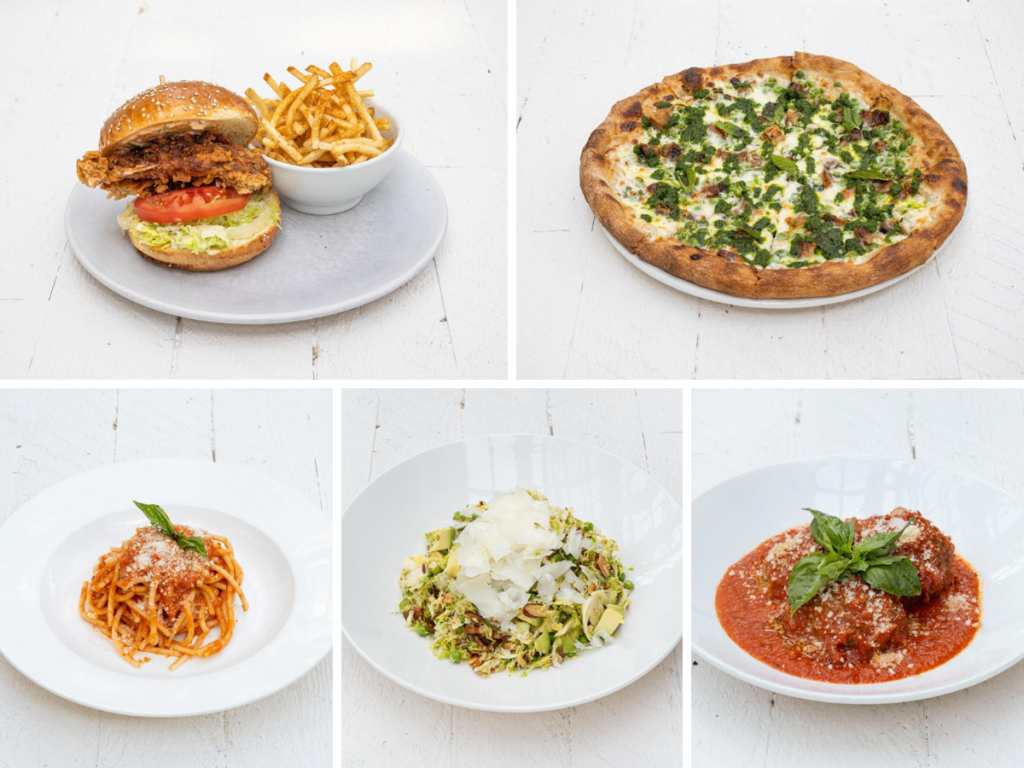 Some of the weekend brunch menu items are:
Breakfast burrito
Crispy strawberry waffles
Short rib hash
Turkey stack sandwich
Prosciutto & egg pizza
Ahi tuna & watermelon tartare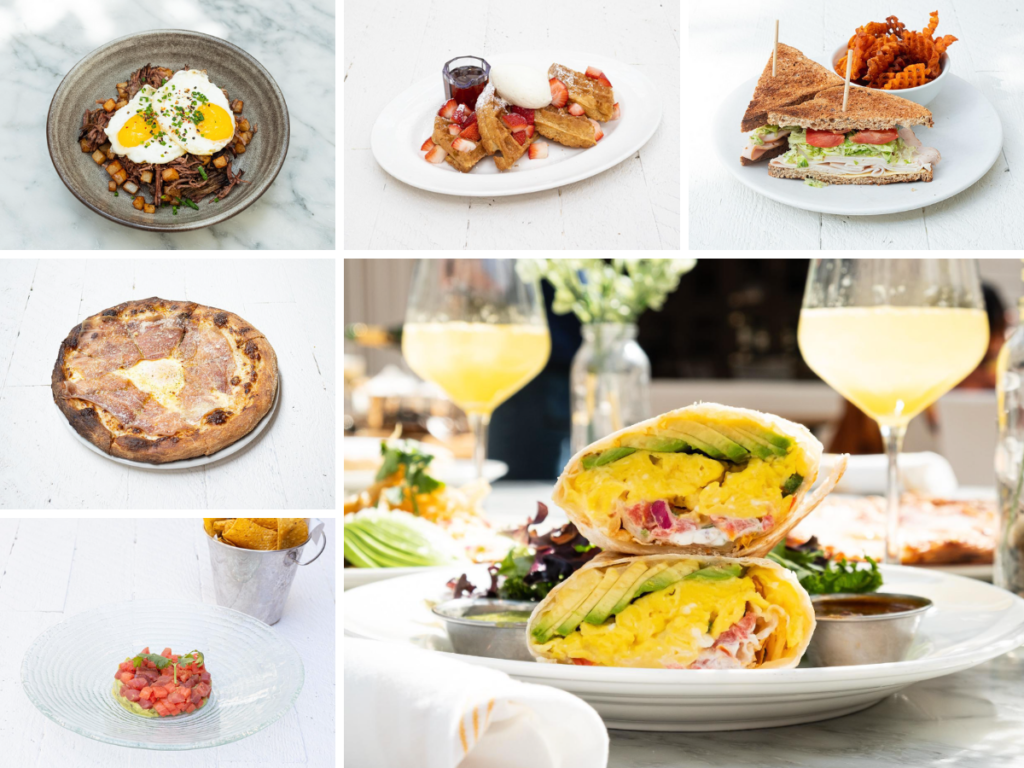 There are also plenty of yummy desserts and speciality cocktails listed on Summer House's menus.
Disney Springs Summer House Locations
Summer House on the Lake will be located on the West Side of Disney Springs, specifically near the AMC Theaters and Salt & Straw. Originally, this spot was going to house a restaurant called Beatrix, which is owned by the same company as Summer House. Last year, it was announced the Beatrix Disney Springs location had been canceled.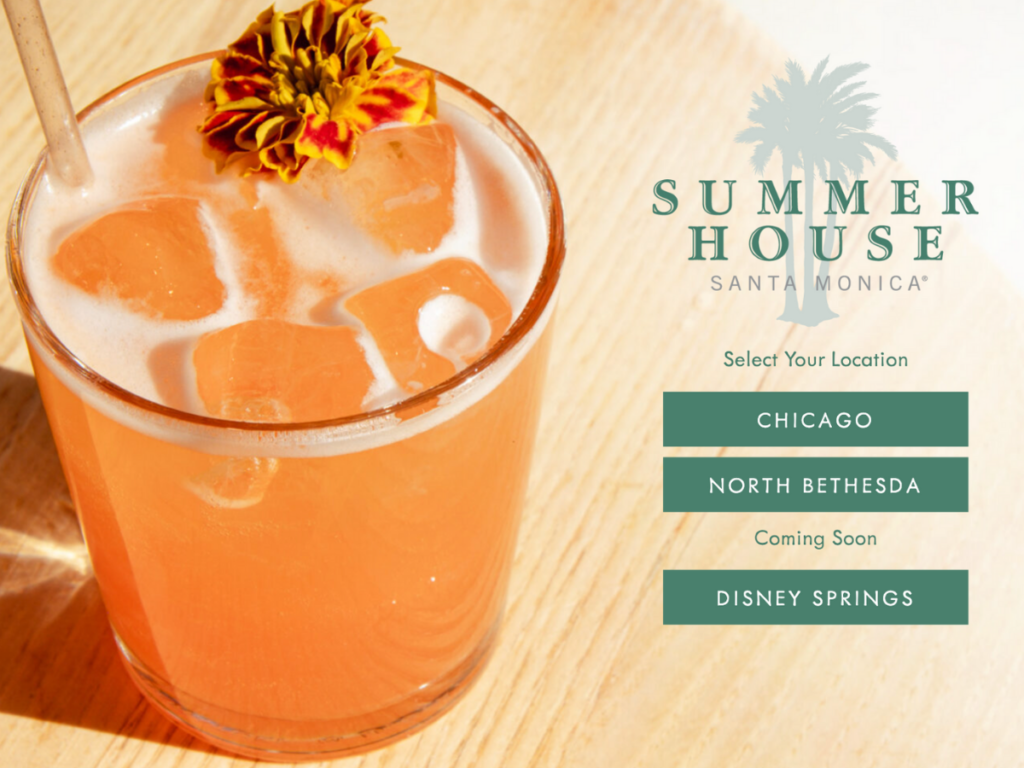 Where is your favorite place to eat at Disney Springs? Let us know in the comments!
Featured Photo: Summer House Restaurants.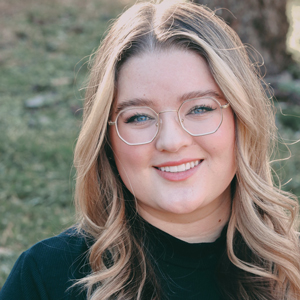 Written by
Emily Murray
Contributing Writer
For as long as Emily can remember, Disney has played a huge role in her life. Her infatuation with Disney resulted in many hours spent rewatching Toy Story and creating multiple powerpoints to convince her parents to book yet another vacation to the "Most Magical Place on Earth". In 2015, Emily followed one of her dreams and moved to Orlando, Florida where she spent just over five years working for the mouse in three separate roles. Emily is passionate about writing and using words creatively and concisely. She loves to make others laugh and hopes to sprinkle a little bit of magic into everything she does.