The return of the the Hoop-Dee-Doo Musical Revue is almost here, and Disney has just released the showtimes and pricing options for this classic Disney entertainment! The show will begin on June 23rd, with reservations being made available on May 26th. Here is how much you can expect to pay for this show's return.
Pricing & Seating
The pricing for Hoop-Dee-Doo Musical Revue will vary depending on the category you choose. The three categories offer different seating options for the show. The following prices also include tax and gratuity.
Category 1: seats on the main floor, and costs $74 for guests ages 10 and up, and $44 for guests ages 3-9.
Category 2: seats the rear balcony, and is $69 for guests ages 10 and up, and $40 for guests ages 3-9.
Category 3: seats on a separate balcony more to the sides, and is $66 for guests ages 10 and up, and $39 for guests ages 3-9.
You can see exactly where those seats are located on the seating chart from Disney below: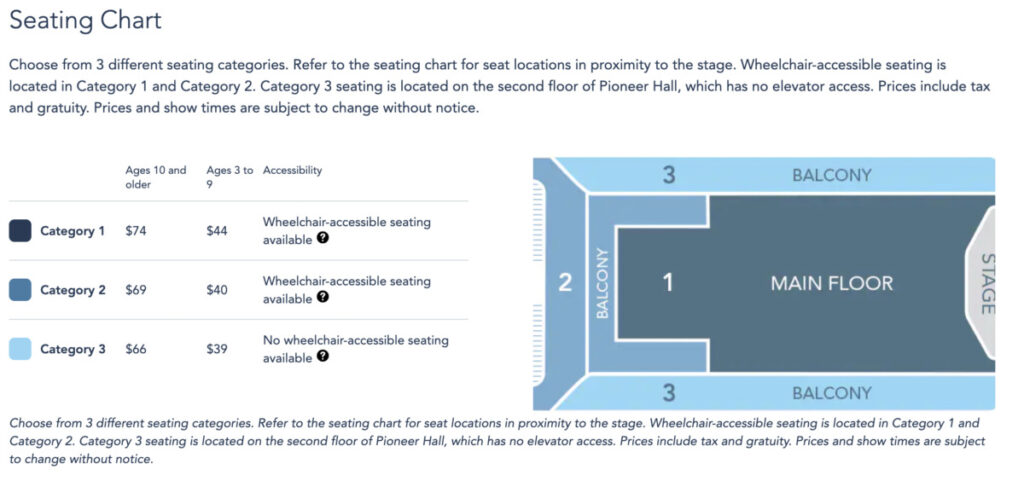 Wheelchair-accessible seating will be available to guests in both Categories 1 and 2.
Keep in mind that this dinner and show requires guests to pre-pay for your dinner. Cancellations may result in charges if guests do not cancel in time prior to their reservations.
Guests will no longer receive paper tickets for this event, but instead are able to check in at the ticket booth or on the My Disney Experience app. Reservations are highly suggested, but same-day reservations are allowed if there is availability.
What Do You Get?
The Hoop-Dee-Doo Musical Revue offers guests an all-you-can-eat dining experience with a show. Guests will enjoy an unlimited amount of fried chicken, smoked pork ribs, green salad, classic cowboy beans, cornbread, macaroni and cheese, coleslaw, and even a delectable dessert of strawberry shortcake. Guests also are able to enjoy unlimited drinks. Soft drinks are available, as well as unlimited wine, sangria, and draft beer for those who are over the age of 21.
If you have allergies or dietary restrictions, be sure to let the venue know ahead of time so that they are able to accommodate your party.
Showtimes
Doors open for the Hoop-Dee-Doo Revue at 4:00PM, 6:15PM, and 8:30PM. The show begins 20 minutes after guests are allowed in.
Disney asks that guests arrive 30 minutes prior to their reservation time to allow for time to get settled before the show begins for the best experience possible.
How to get to Pioneer Hall?
Hoop-Dee-Doo Revue is located in Pioneer Hall at Fort Wilderness. There are a lot of options to get to Pioneer Hall, depending on where you are coming from.
If you have your own car, you can simply park at the Fort Wilderness entrance and then take the bus to Pioneer Hall. Disney recommends that you allow for an additional 30 minutes for the bus transportation from the front entrance to Pioneer Hall.
If you are staying at a Disney Resort then you will be able to take Disney transportation, but be sure to allot for a long travel time. You'll need to either take the Disney transportation to a park or another hotel before heading to Fort Wilderness via bus or boat.
If you are at Magic Kingdom you are able to take a Ferry Boat directly from the park. Disney suggests that guests allow for up to an hour and a half if this is the travel method they are taking to Pioneer Hall.
Enjoy!
Are you planning on making a reservation for the Hoop-Dee-Doo Musical Revue? Have you been to this dinner and show before? Let us know in the comments below!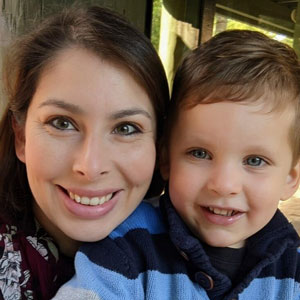 Written by
Rachel Van Norman
Contributing Writer
Rachel fell deeply in love with all things Disney as a little girl. Now as a wife and a mother herself, she shares this Disney obsession with her son and everyone around her. From her love of princesses to eating all the Disney food, Rachel spends her time radiating Disney magic and keeping everyone up to date on Disney news.