Of course I was one of the first in "line" when Disney announced it would be opening their online reservation system for the parks. I woke up bright and early to be sure to snag a spot on the first day the parks would reopen. And luckily my diligence paid off! I was able to get reservations for an Annual Passholder Preview on 7/10 as well as the official first day of Magic Kingdom's reopening on 7/11. 
Giddy and excited to head back to Disney to feel the magic we've all been missing for almost four months, I headed to Magic Kingdom to meet my dear friend Joe Wolfers and his family for a couple of days of fun. As excited as I was, I was also a little nervous. Would there be large crowds, would guests follow the new mask rules, would so many attractions be closed that I wouldn't even enjoy myself? Giving Disney and all their talented staff the benefit of the doubt, I headed over to my favorite park ready for whatever the day would bring. Here is my experience of reopening day at Magic Kingdom.
Tips and Important Notes
Before I get into all the details. Here are some highlights for anyone planning to visit the parks in the near future.
Enforcement of mask wearing is very strict. Keep your mask on at all times or you will be asked to comply by "Mask Patrol". 

Neck gaiters are NOT ALLOWED

as acceptable face coverings. This has been officially announced and I have seen people turned away at the gate for not having a proper face mask.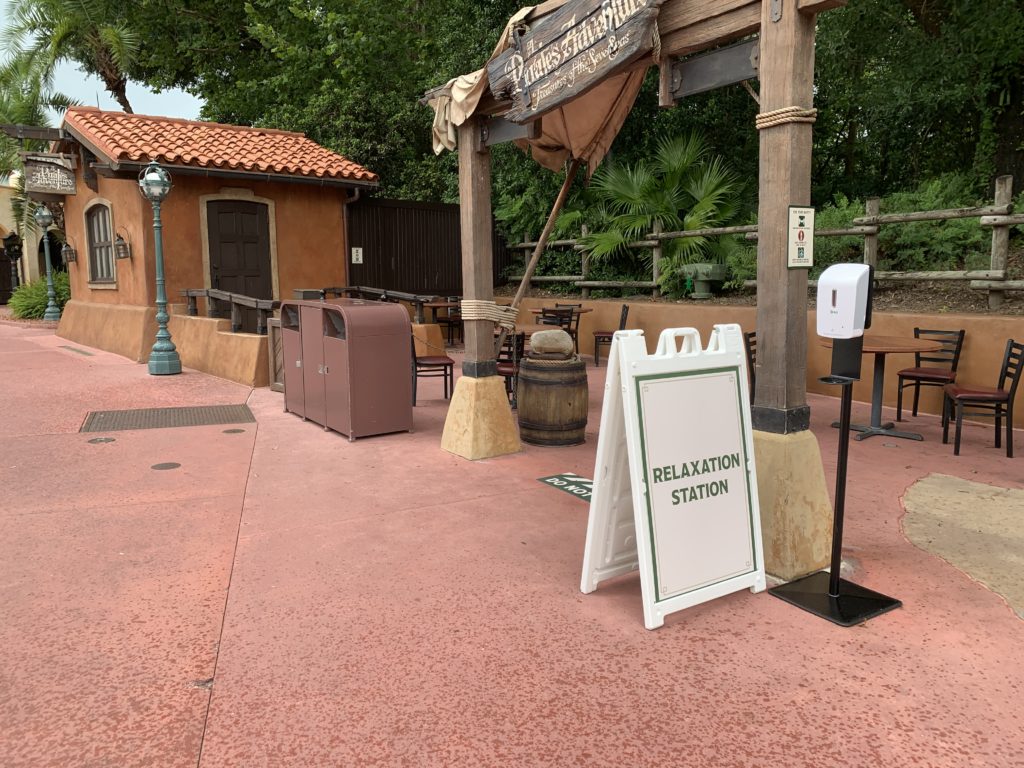 Monitored

Relaxation Stations

where masks can be taken off are available, but you may not find maps with their location. Look for the Relaxation Station signs or ask a Cast Member for the nearest location.

Several

restaurants

and

food vendors

are still closed.

See the list of open restaurants here

and plan accordingly. 

Mobile ordering is being

strongly

encouraged.

Download the My Disney Experience App

ahead of your visit to be sure you can view restaurant menus and mobile order when ready. 
Arrival
Monorail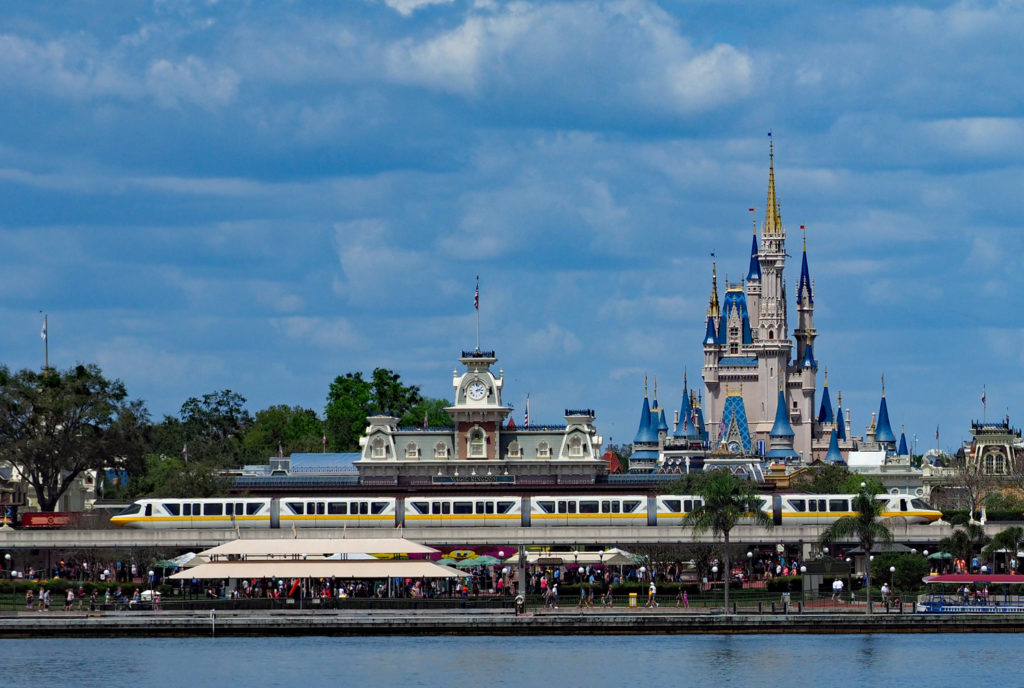 Both the monorail and the ferry boat were running from the Transportation and Ticket Center on the days that I visited Magic Kingdom. There were no ferries from the resorts. I opted to take the monorail to the park as I was curious as to how they would be handling boarding. In order to maintain social distancing etiquette, each monorail car was split between two parties, unless you have a large party that would fill one car. No more than two parties were placed in one car with each party instructed to stay on opposite sides of the car. 
Entrance Gates
At the entrance gates they had the standard procedure that most of us are now aware of. Temperature and mask checks were performed on each guest before entering. One change I noticed was that guests were instructed to empty only metal items from their bag into a tray and then to walk through the metal detectors while holding their bags. This is slightly different than the normal procedure where your bag would be physically inspected by security.
Since you need a reservation to enter now, you'll have to either scan your magic band which has your reservation information on it, show the reservation on your phone or show your printed reservation to Cast Members at the gate to enter.
While you usually see a Cast Member handing out paper park maps at the entrance, or at least a stand holding the maps, I did not find ANY paper maps during the two days that I visited the parks. 
Attractions
Rides
Wait times were amazing! We waited less than 20 minutes for every ride. The lines would have been even faster if not for the social distancing measures that were being taken on the ride vehicles. 
While cleaning procedures didn't seem to be consistent throughout all the rides, guests were requested to use the provided hand sanitizer before and after each ride. 
The Jungle Cruise and Pirates of the Caribbean boats were wiped down between each group. But the Little Mermaid shells and the Haunted Mansion Doom Buggies were not. 
Parties were socially distanced when boarding rides like the Jungle Cruise and Pirates of the Caribbean, with several empty rows between each party.
The wait to enter the Splash Mountain's shop was 1.5 hours on the Annual Passholder preview day! The next day, the shop was closed because it was sold out of merchandise. 
Entertainment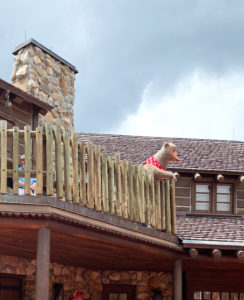 Disney announced that it would be canceling parades and other performances because they didn't want anyone gathering to watch. They actually came up with a clever alternative that I loved! Randomly throughout the day, they held mini parades with one float and a few characters. There was no announcement of the parade ahead of time which means no one sitting in the street for hours waiting for the parade to come by. As someone who likes parades but hates sitting and waiting for them, this modified parade was terrific! 
There were no stage shows for the two days that I was in the park. Again, this is to discourage large groups of guests from gathering in any area. Some characters periodically make unannounced appearances in the park. While I was there the Country Bears greeted guests from the Country Bear Jamboree balcony.
Food
As I mentioned previously, several restaurants are still closed at the Magic Kingdom. Some of the most notable closures I found were Casey's, Harbour House and the Ice Cream Parlor. If you love these locations please be sure to plan an alternate dining location. Pecos Bill, Cosmic Ray's and Tony's are all open and have outdoor seating options.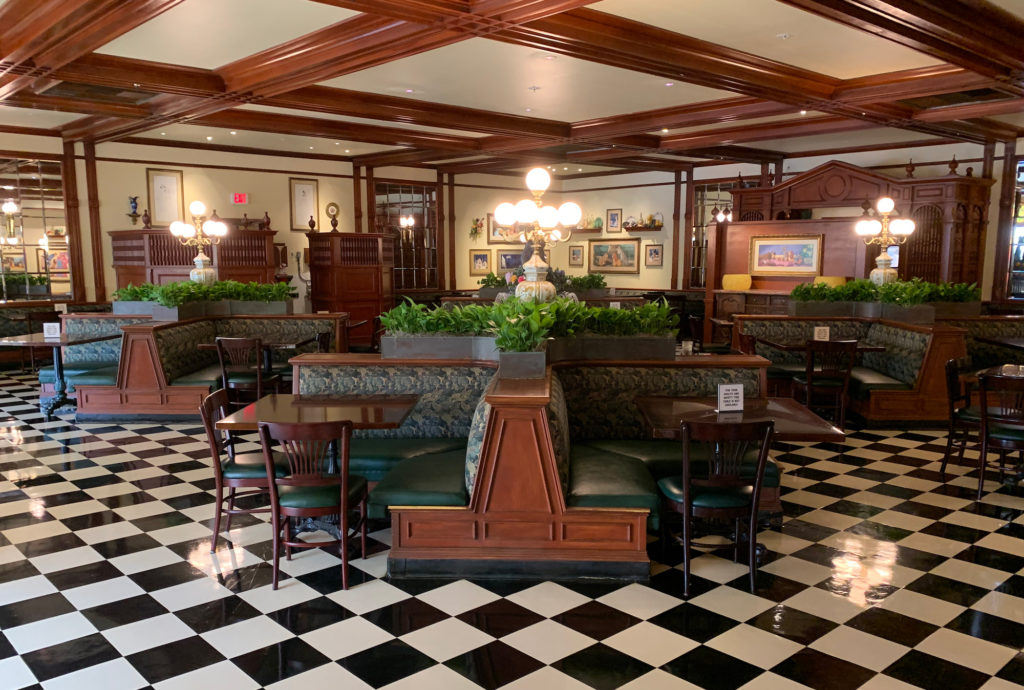 Most restaurants are using a limited menu at this time. Paper menus are not readily available so you will need to scan a QR code with your phone to view the menu online. Be sure to download the My Disney Experience App before your visit so you can easily access the menus and mobile order.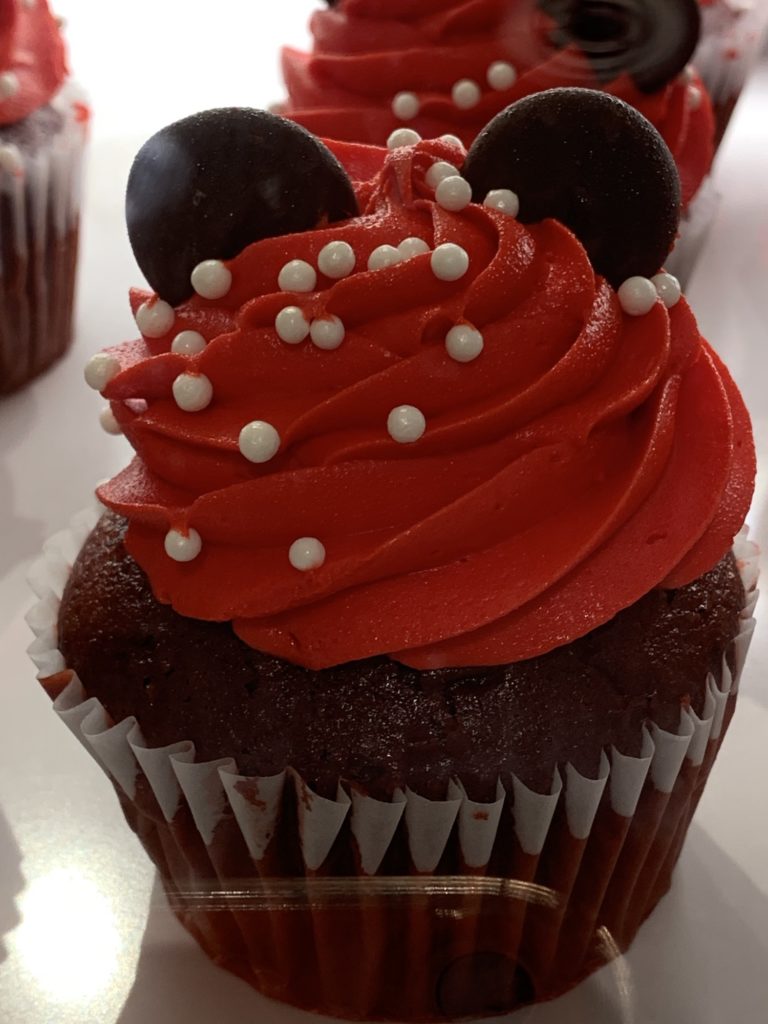 Since your favorite snack stand might be closed, I recommend packing a few snacks with you for your visit. Keep in mind that while walking and eating or drinking is allowed, you must continue to wear your mask if you are not seated at a restaurant or Relaxation Zones. This means that you will need to lower your mask each time you take a bite or sip and raise it back up again.
Initially I was somewhat concerned that all these rules and changes would overshadow my Disney experience. Thankfully, my concerns were completely unfounded! While at the Magic Kingdom I felt completely safe and had a terrific time with my dear friends. Everyone, from guests to Cast Members were in high spirits and had friendly attitudes. I struck up (socially distanced) conversations with several people during my visit and even met up with some of our DVC Shop customers to give them their free DVC Shop t-shirts! I barely even noticed my mask after a while and was able to enjoy the park as I usually do.
It seems that after a long hiatus away from the magic of Disney everyone was so eager to have a great time that all these small adjustments and considerations faded into the background and we all had a magical time at the reopening of the Magic Kingdom.
Check back soon for a new article about my experience at Animal Kingdom and Epcot. 
If you're planning on visiting Disney World, contact DVC Rentals today to book a discounted stay at a Deluxe DVC Resort and to purchase park tickets for up to 5% off!
Edited by: Katherine Rand, DVC Shop Editorial Team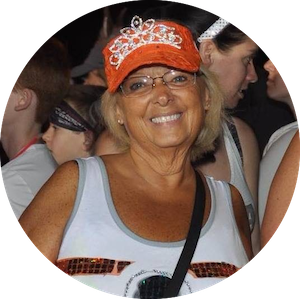 Written by
Bee Thaxton
DVC Shop Resales Broker
Bee has worked in all facets of the Real Estate industry in her 35+ years of experience. Her knowledge of DVC and the resale market is vast and her integrity and service to her clients has earned her a reputation of excellence. She lives close to the parks and loves to meet her clients. You may find her wandering around Epcot or in a fancy costume running a 1/2 marathon through Magic Kingdom.