Disney Vacation Club (DVC) has released its projected annual dues for 2024. This new information comes prior to the condominium association's 2023 annual meeting, which is set to take place on December 7th. In the table below, you can find an easy-to-understand comparison between the DVC Annual Dues for 2023 and the projected dues for 2024.
Breaking Down Disney Vacation Club Annual Dues
Every DVC member is required to pay annual dues, which are used to cover various costs related to resort maintenance and member services. The dues contribute towards:
Operating Costs: This includes daily resort operations such as housekeeping, transportation, utilities, and front desk services.
Administrative Expenses: These expenses are related to administering the DVC program, including member services and reservation systems.
Maintenance Costs: These cover the upkeep and improvement of resort properties, including landscaping, painting, and repairs.
Real Estate Taxes: A portion of the dues is allocated towards property taxes for the resorts.
Reserve for Replacement: This fund is reserved for major future repairs and replacements at the resorts.
Calculating Dues: How Does It Work?
Your annual dues are calculated based on the number of points you own at your home resort and the current annual dues rate for that resort. Each year, DVC estimates the upcoming year's costs, divides these by the total number of points available at the resort to get a per-point cost, which is then multiplied by your point ownership to determine your annual dues.
Dues Payment Schedule
DVC members typically receive their annual dues bill in December, with payment due by mid-January of the following year. However, DVC does offer the option to pre-pay your dues or distribute payments throughout the year by using their monthly auto-pay service.
Wrapping Up
The proposed budgets for each DVC Resort, which determine these dues, will be approved at the upcoming annual meeting. Members will then need to settle their dues by January 15th, 2024, and any dues unpaid by February 15th, 2024, will be considered past due.
Stay tuned to the DVC Shop blog for all the latest developments for Disney theme parks and all the information you could ever need about the Disney Vacation Club resorts.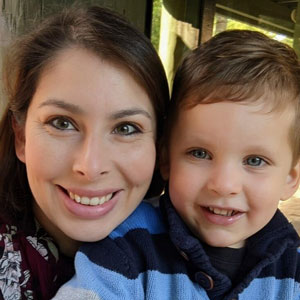 Written by
Rachel Van Norman
Contributing Writer
Rachel fell deeply in love with all things Disney as a little girl. Now as a wife and a mother herself, she shares this Disney obsession with her son and everyone around her. From her love of princesses to eating all the Disney food, Rachel spends her time radiating Disney magic and keeping everyone up to date on Disney news.