Being a life-long animal lover, Animal Kingdom and the animals that call it home have always held a special place for my family and I. That's just part of why I'm excited to share that Walt Disney World has had an exciting year, welcoming more than 300 new animal residents!
So Many New Faces At Walt Disney World
This diverse range of births spans from aquatic creatures like cuttlefish and eagle ray pups at The Seas with Nemo & Friends at EPCOT to terrestrial mammals such as an aardvark and red river hog piglet, and over 150 birds. These new additions play a vital role in maintaining the health and survival of these animal populations, and the work that is being done at Walt Disney World is truly fascinating.
While we can't introduce each and every new animal, we can take a peek at some of our favorite additions that have already won the hearts and minds of many guests visiting Walt Disney World this year!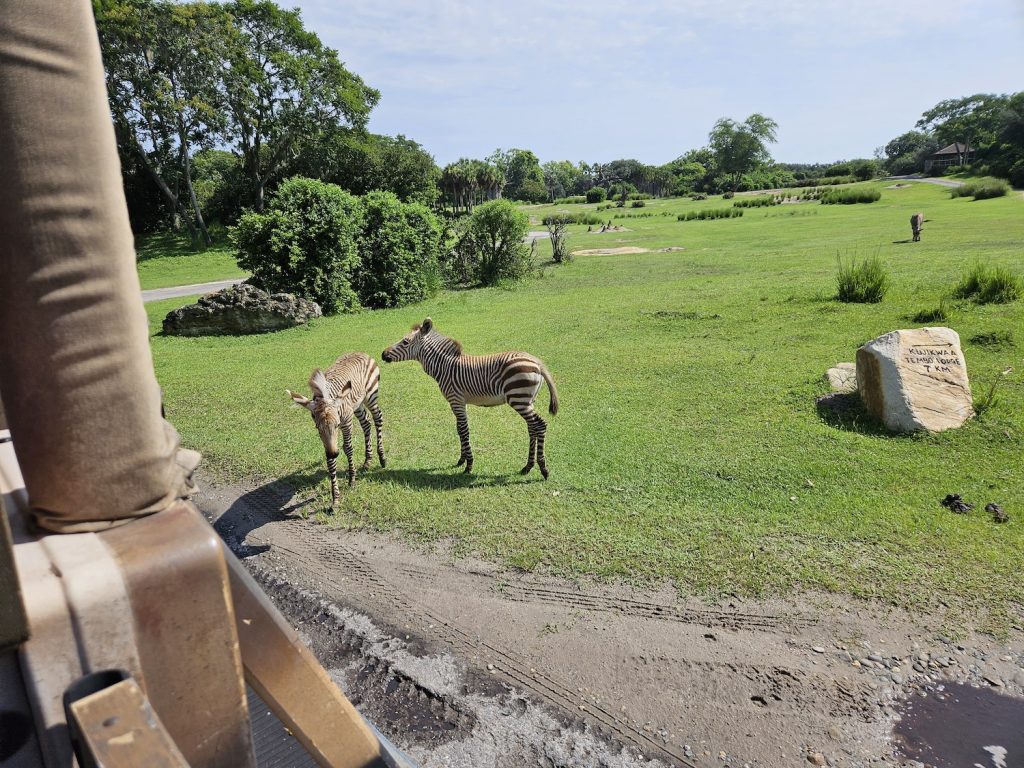 Two Playful Zebra Foals In Kilimanjaro Safaris
Here are some of the new faces guests might encounter during their visit to Walt Disney World. Two Hartmann's mountain zebra foals, Cricket and Dot, recently made their debut at Kilimanjaro Safaris in Disney's Animal Kingdom Theme Park. Born just six days apart, they can be seen frolicking around the savanna with their parents, each displaying unique stripe patterns and distinctive personalities.
Check out our recent encounter with this playful pair and see what hijinks they caused on our recent visit to the Kilimanjaro Safaris attraction here: An Unforgettable Encounter With Two Zebra Foals At Kilimanjaro Safaris.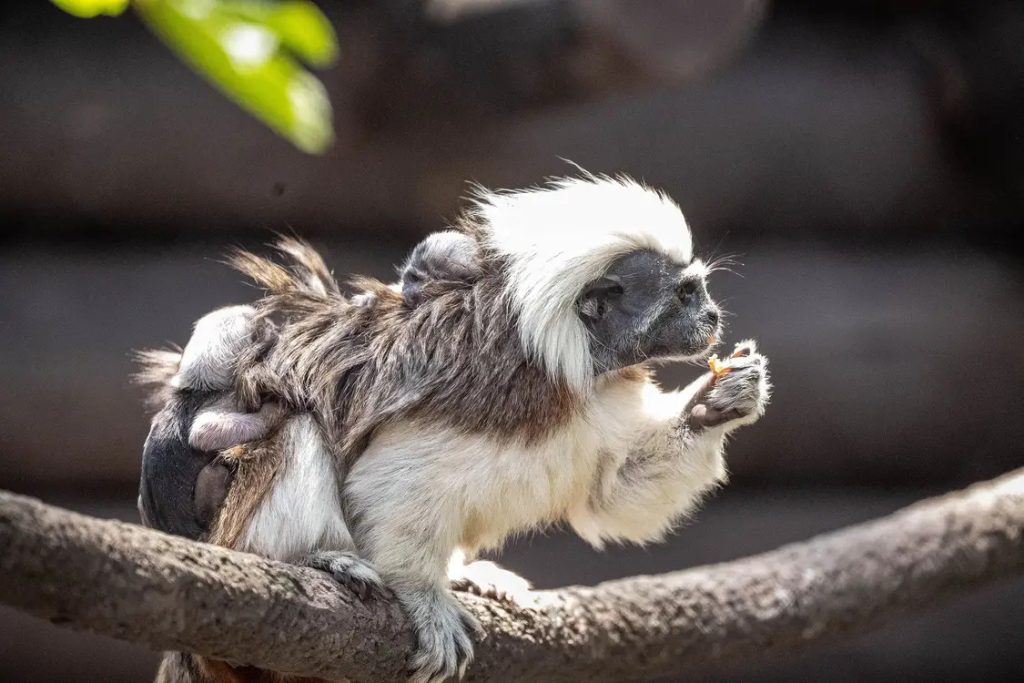 Adorable Twins On Discovery Island
Over on Discovery Island at Disney's Animal Kingdom Theme Park, a pair of cotton-top tamarin twins have been charming park guests since they were just one-day old. Now slightly bigger than an adult hand, these nimble twins are starting to navigate their habitat without their parents' help, showcasing their acrobatic skills as they chase each other through the trees.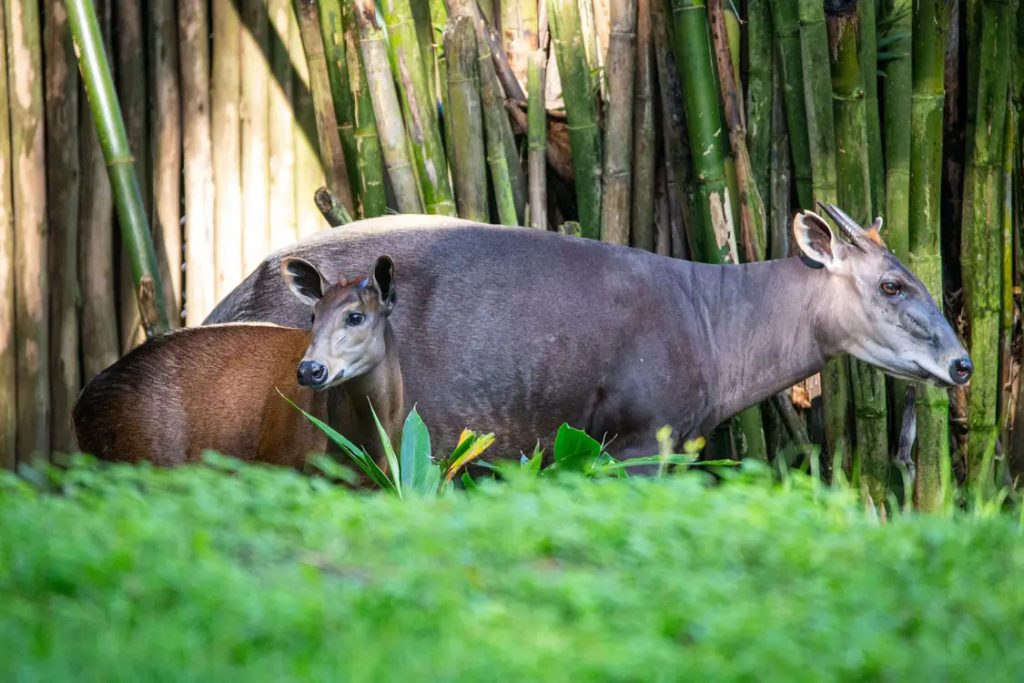 Pearl & Penny At Gorilla Falls Exploration Trail
At Gorilla Falls Exploration Trail, Pearl, a yellow-backed duiker mom, has been preparing her daughter Penny for the world. After bonding backstage for a few months, Penny recently made her first public appearance. Although yellow-backed duikers are generally shy and reclusive, guests may spot Penny and Pearl during their visit to the trail.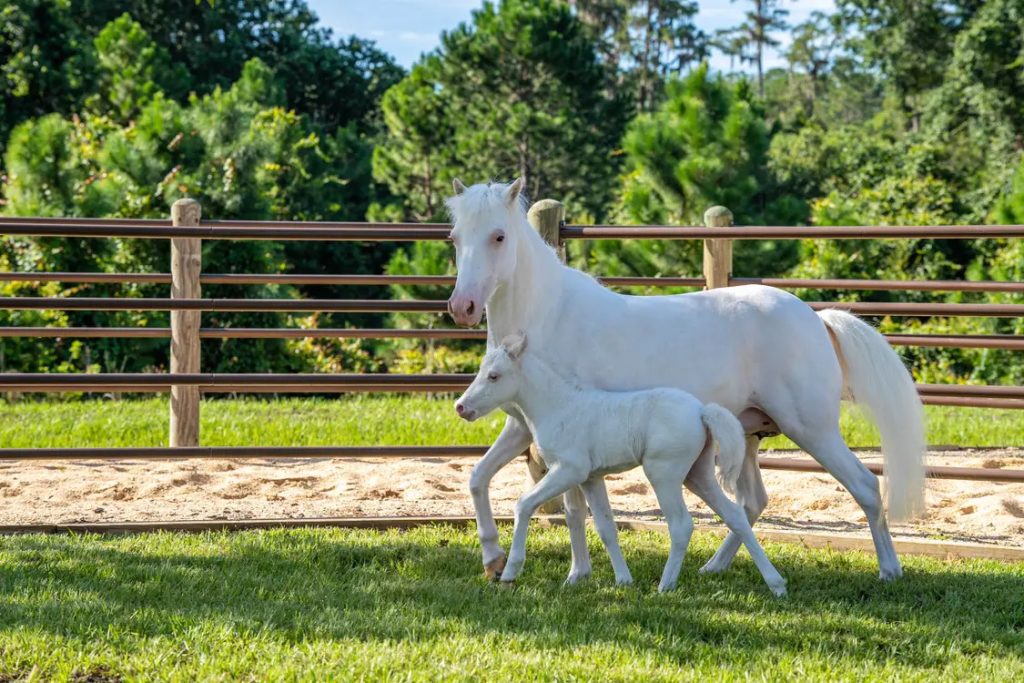 Pixie, The New Addition At Tri-Circle-D Ranch
A new addition at Tri-Circle-D Ranch is Pixie, a Shetland pony foal born in July. Though she is the third Shetland pony born at the ranch this year, Pixie is the first Cinderella pony due to her white coat. She is already training to join the Cinderella carriage team alongside her mother Lady and sister Lilly.
Learn More About Disney's Animal Care
Disney's Animals, Science and Environment team, together with animal care experts, are dedicated to connecting people with nature through joyful experiences. They celebrate the arrival of these endangered animals, fostered under the Association of Zoos and Aquariums' Species Survival Plan, and orchestrate their successful introductions to the public.
For a closer look at how Disney cares for its animals and contributes to the protection of species in the wild, you can check out DisneyAnimals.com. Also, if you have Disney+, you can watch seasons one and two of "Magic of Disney's Animal Kingdom", which offers a unique opportunity to meet some of the planet's most fascinating species and the animal care cast members who have formed some remarkable bonds with them!
Experience Walt Disney World Resorts For Less!
If you're planning an upcoming trip to Animal Kingdom theme park, where many of these new animal residents can be seen, there's no doubt that Animal Kingdom Villas is the perfect place for lodging! Both sides of this resort, Jambo House and Kidani Village, provide a unique way to enjoy the Disney magic and are a natural extension of the Animal Kingdom theme park.
Between the incredible dining, the impeccable service, and unmatched magic, you don't ever need to second guess planning a trip to Animal Kingdom Villas. If you'd like to view confirmed reservations for rent at Animal Kingdom Kidani Village or confirmed reservations for rent at Jambo House, you can experience Disney's Deluxe resorts for less, even without being a DVC member! If you're interested in becoming a member, and joining the DVC family, you can save thousands by shopping from our current resale listings for Animal Kingdom.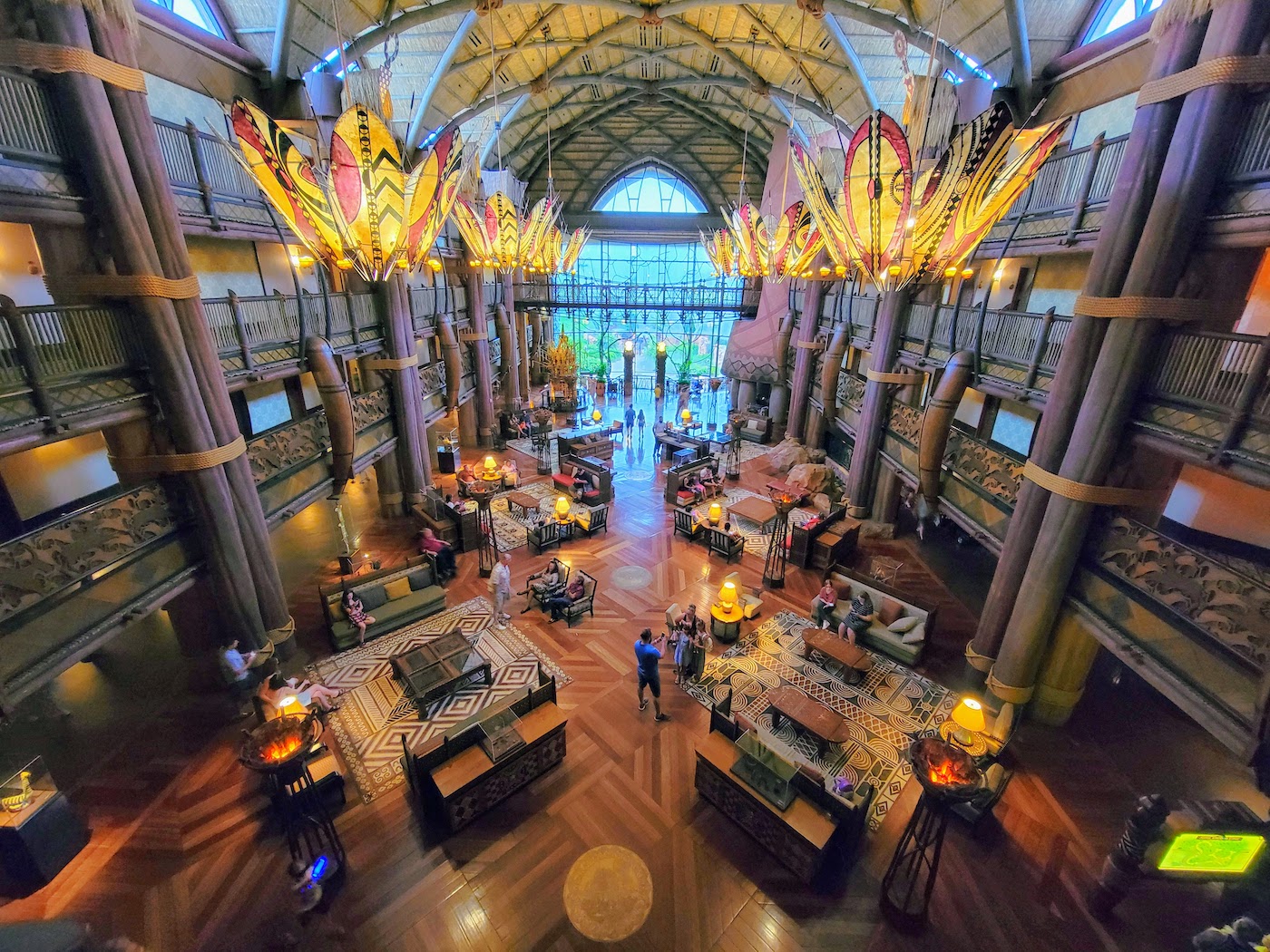 Jambo House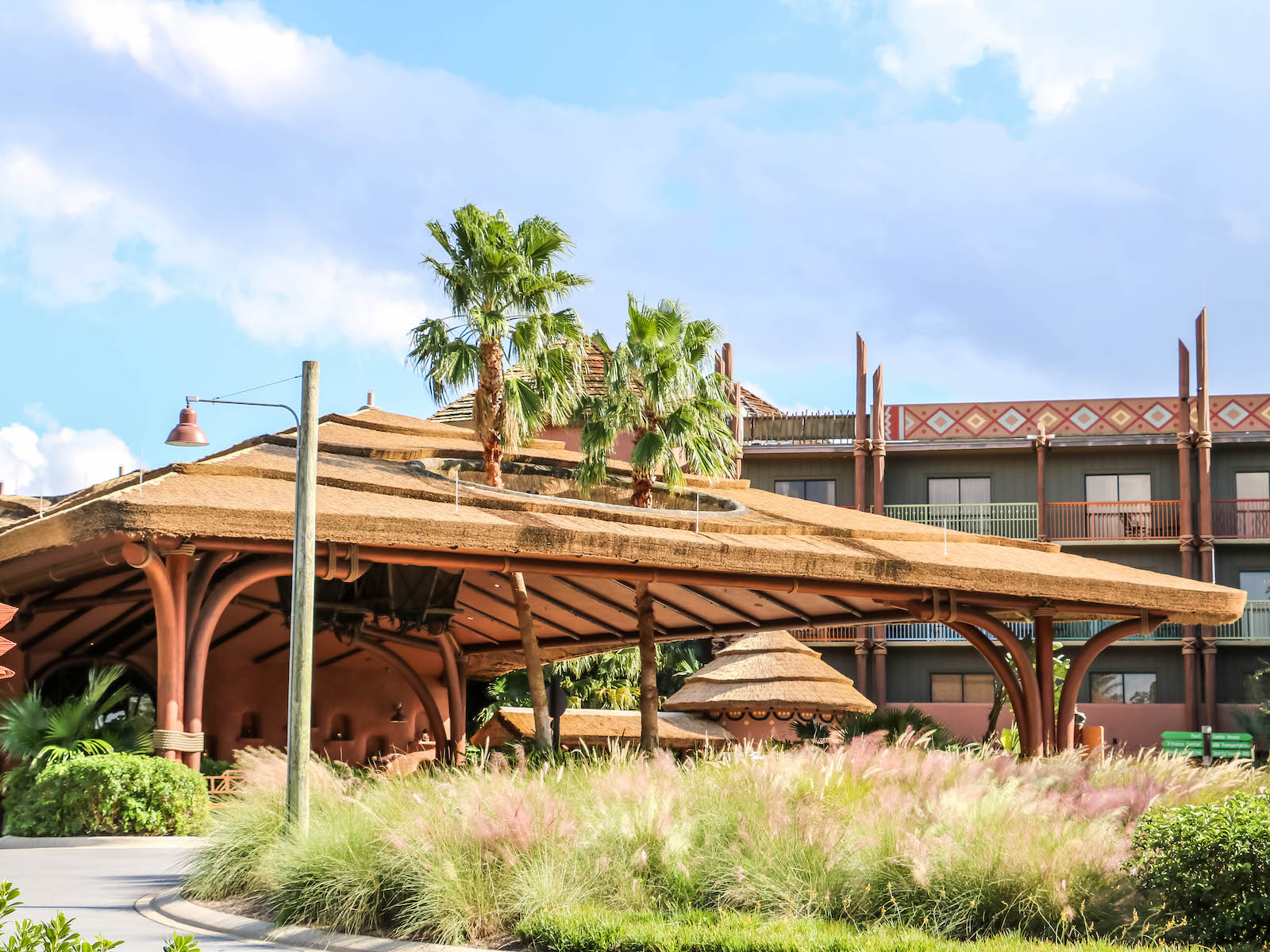 Kidani Village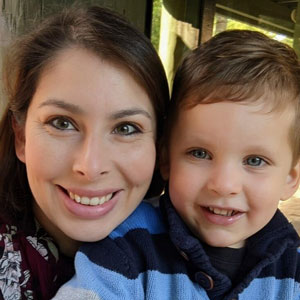 Written by
Rachel Van Norman
Contributing Writer
Rachel fell deeply in love with all things Disney as a little girl. Now as a wife and a mother herself, she shares this Disney obsession with her son and everyone around her. From her love of princesses to eating all the Disney food, Rachel spends her time radiating Disney magic and keeping everyone up to date on Disney news.