Olaf's Holiday Tradition Expedition is back in EPCOT for the Holiday season! This adorable scavenger hunt is inspired by Olaf's Frozen Adventure, a short film featuring Olaf and Sven searching through Arendelle to find holiday traditions for Anna and Elsa. Now the whole family can join in on the search for some of the traditional holiday items that Olaf has found.
Some of these Olaf statues can be a little difficult to find, especially if you are hoping to find them quickly to move along to other attractions in the park. No need to worry, we have each Olaf location for you right here!
How To Play
In order to enjoy the scavenger hunt guests will first need to purchase a map. The maps can be purchased at various locations and cost $9.99 plus tax. You can apply discounts to the map purchase to get a couple of dollars off the cost though!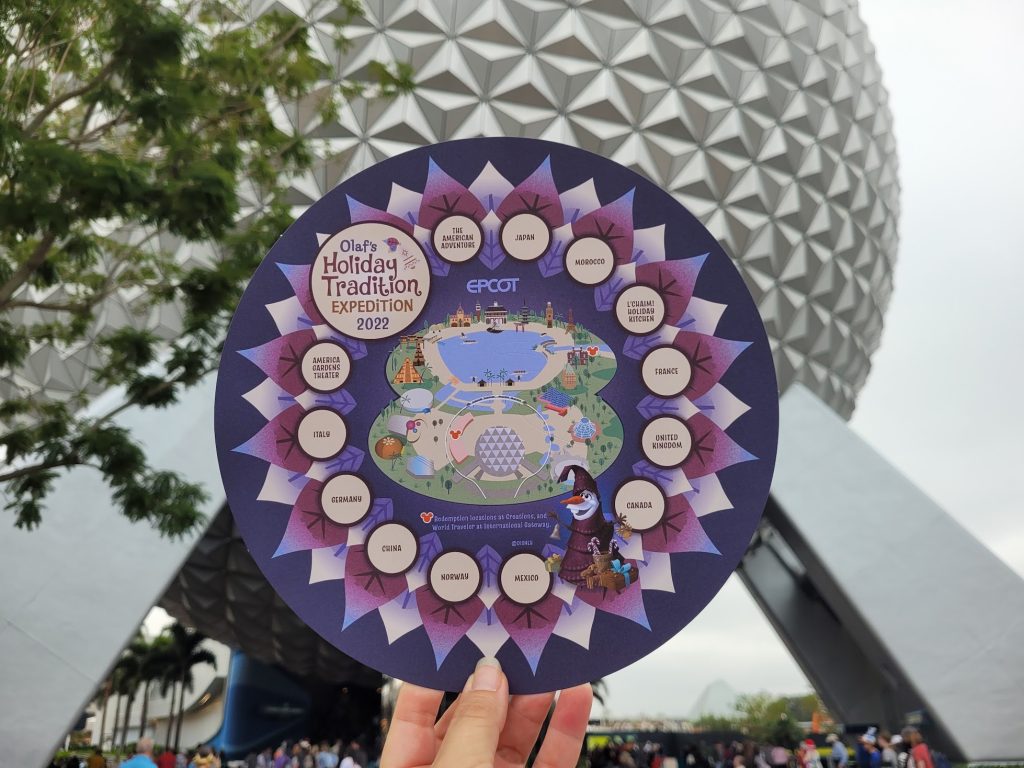 The objective of Olaf's Holiday Tradition Expedition is that guests will have to search in 13 different areas around the World Showcase in order to find the 13 Olafs and what traditional holiday item he has with him. Once you find the statue, you simply place the holiday items' sticker on the corresponding location of the map. The stickers are located on the back of the map, along with some fun facts about each of the items in the scavenger hunt.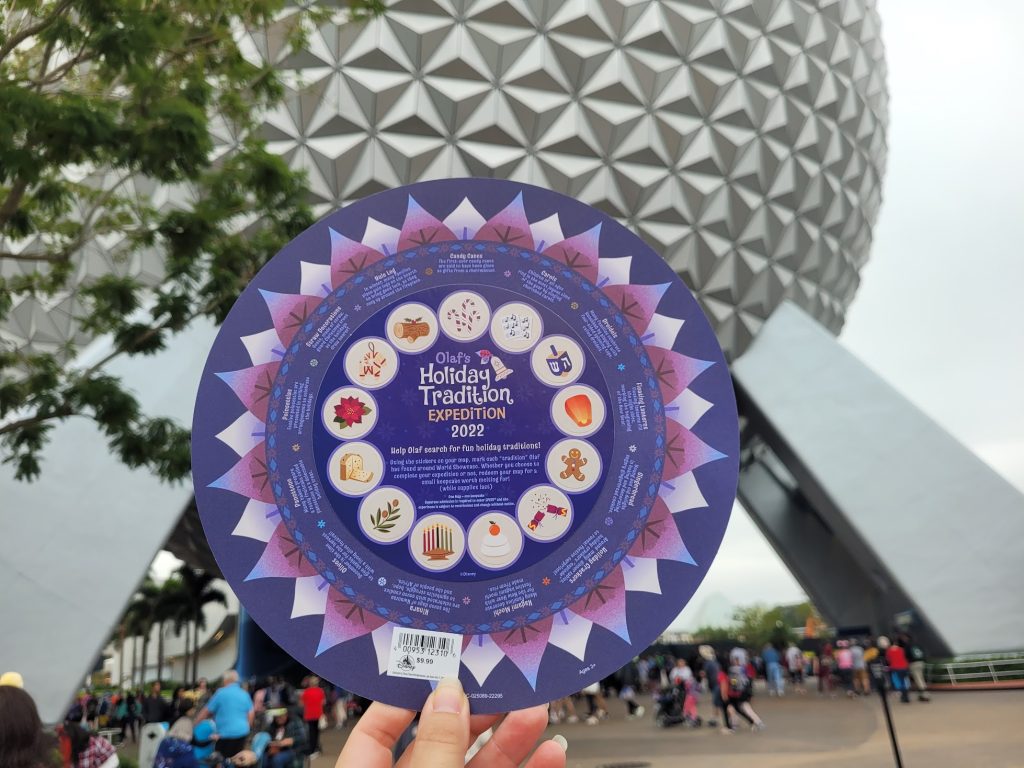 It is worth noting that you do not have to complete your map at all in order to get your prize, but where's the fun in that? Also, you do not need to complete the map in one day, you can come back another time if you wish to take your search slow.
Olaf Locations
If you need help finding any of the Olafs, we've compiled each of their locations below. Simply click the sections below to expand and get directions and photos to help you locate the Olaf. Be warned, spoilers ahead!
Prize Redemption
Congratulations, you have found all of the Olafs and all of his holiday traditions in EPCOT! Now that you have completed Olaf Holiday Tradition Expedition, you will want to head into one of the redemption locations to pick up your prices. Not every store in the park has the prizes, but you will be able to spot which ones do from the following signs at the entrances.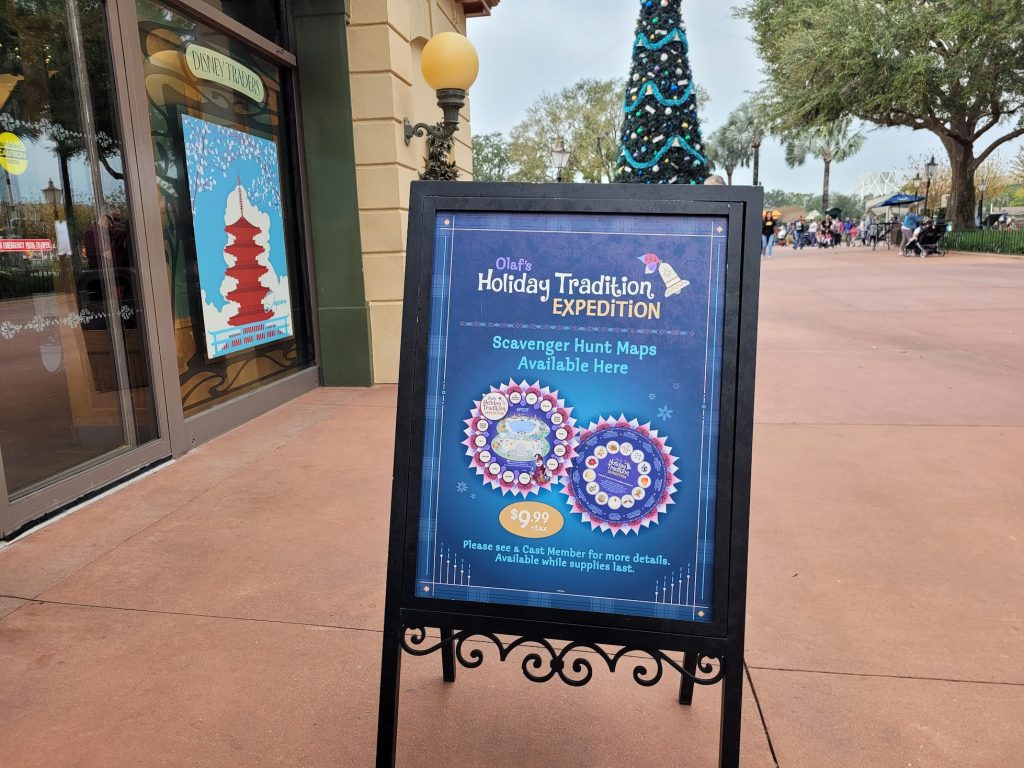 Here you will get to choose one of the adorable prizes. This year they are Frozen themed coin purses! They are so soft, have a keychain, and have three different options to choose from.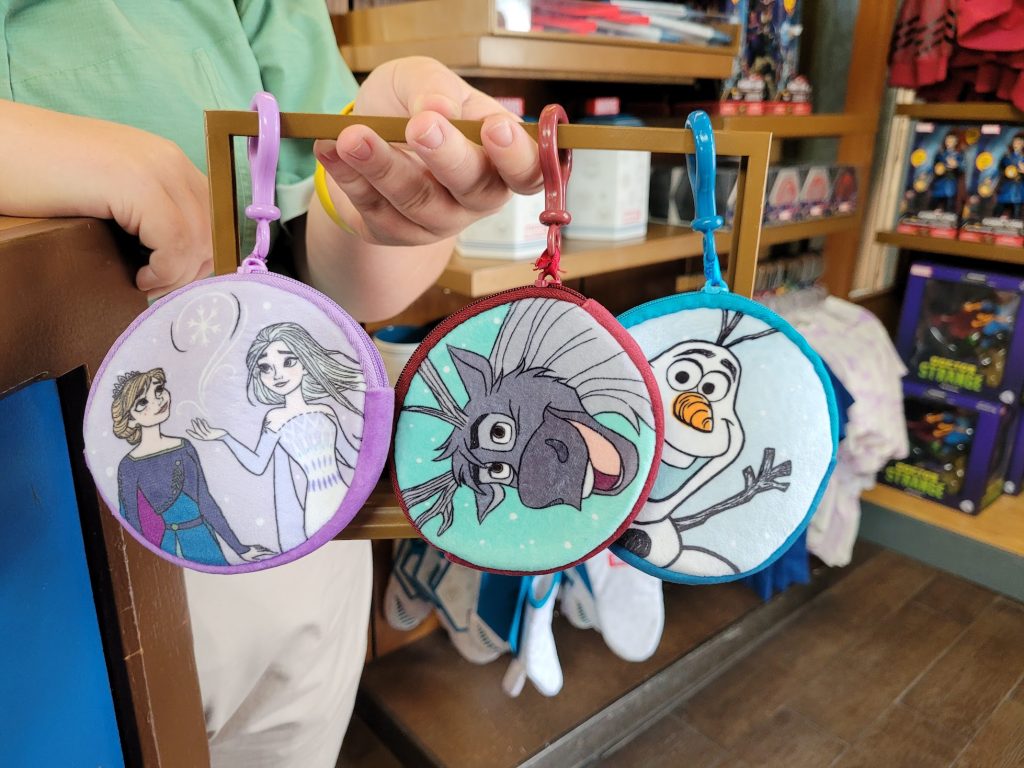 You can choose from Anna and Elsa, Sven, and of course Olaf! These are perfect for keeping your collection of Disney pressed pennies together, or whatever other little trinkets you like.
Let's Play!
There you have it, all of the Olaf statue locations for Olaf Holiday Tradition Expedition! This is such an adorable scavenger hunt, and we had an absolute blast. It helps that Olaf is such a favorite character for many families as well.
Have you done the Olaf Holiday Tradition Expedition yet? Will you be participating on your next trip to EPCOT? Which of the three prices is your favorite? Let us know in the comments below!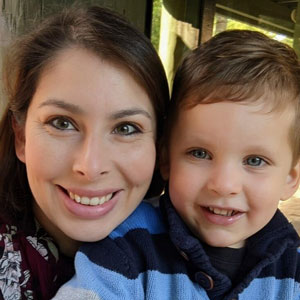 Written by
Rachel Van Norman
Contributing Writer
Rachel fell deeply in love with all things Disney as a little girl. Now as a wife and a mother herself, she shares this Disney obsession with her son and everyone around her. From her love of princesses to eating all the Disney food, Rachel spends her time radiating Disney magic and keeping everyone up to date on Disney news.