Resort Studios At Grand Floridian are now open, but it seems that not everything is perfect just yet. Guests have taken to social media to report that, due to the new Resort Studios in the Big Pine Key building being recently renovated into DVC rooms from hotel room, the new studios are currently lacking microwaves. However, it seems that Grand Floridian staff has been listening, and this problem is already in the process of being fixed.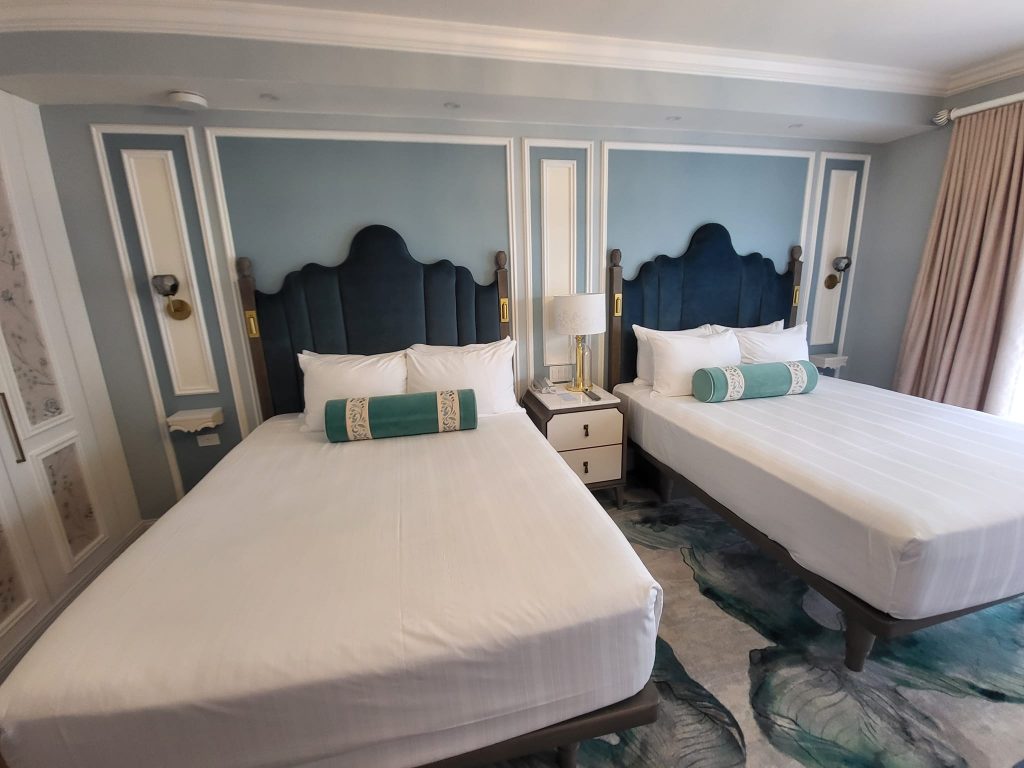 The DVC Shop staff just received reports of a shipment of microwaves being delivered to Disney's Grand Floridian Resort & Spa, which are destined to be installed in the new Resort Studios that just opened back on June 20th in the newly DVC-adopted Big Pine Key building.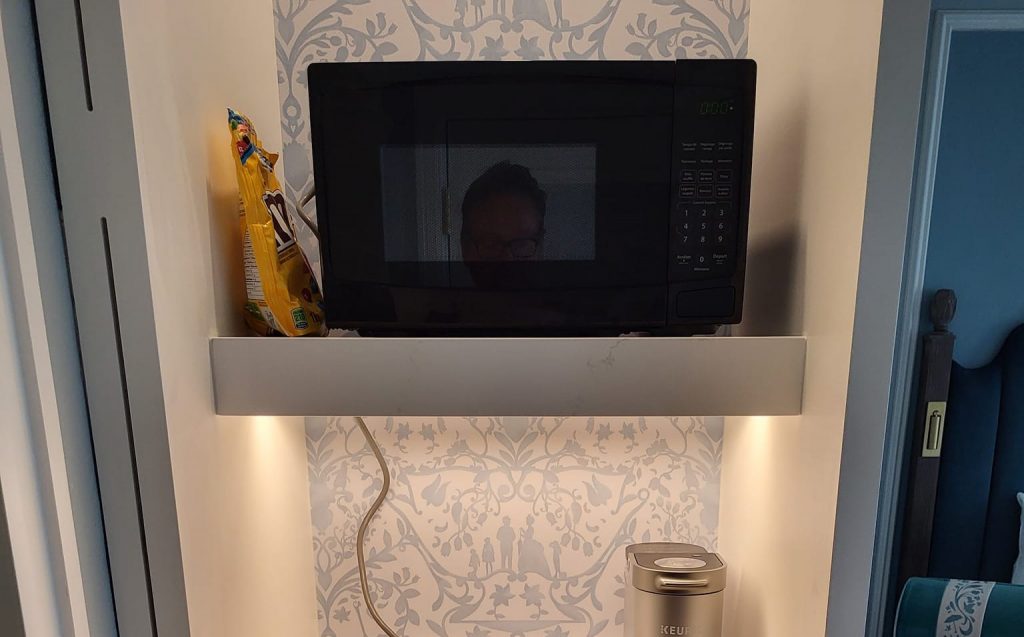 We are now hearing multiple reports from members who were told microwaves would soon be available in all 202 of the new Resort Studios. This information was relayed as a courtesy to owners staying in these new Resort Studios by resort staff members. It has also been stated that microwaves were always intended to be featured, but due to supply shortages, microwaves were not installed on opening day.
So far, Disney Vacation Club has not updated their website to show this addition to the stated amenities for Resort Studios, and it is not yet clear how quickly all of the 202 new rooms will receive the addition.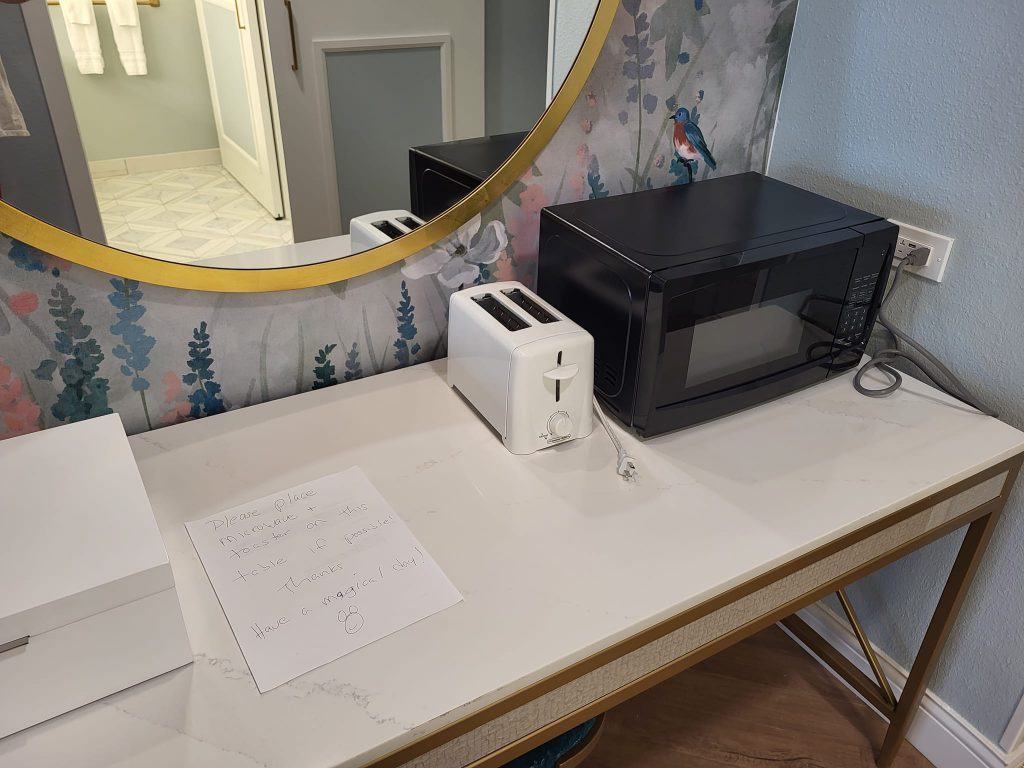 Either way, it has been mentioned that guests of the new Resort Studios are able to request delivery of a microwave and / or toaster from mousekeeping if either are needed upon checking-in.
Resort Studios vs. Deluxe Studios
Since DVC has renovated the Big Pine Key Building to create these 202 addition studios at Grand Floridian, they now have 2 options for studios at this resort. While the original DVC studios are referred to as Deluxe Studios, the new rooms have been dubbed Resort Studios.
Resort Studios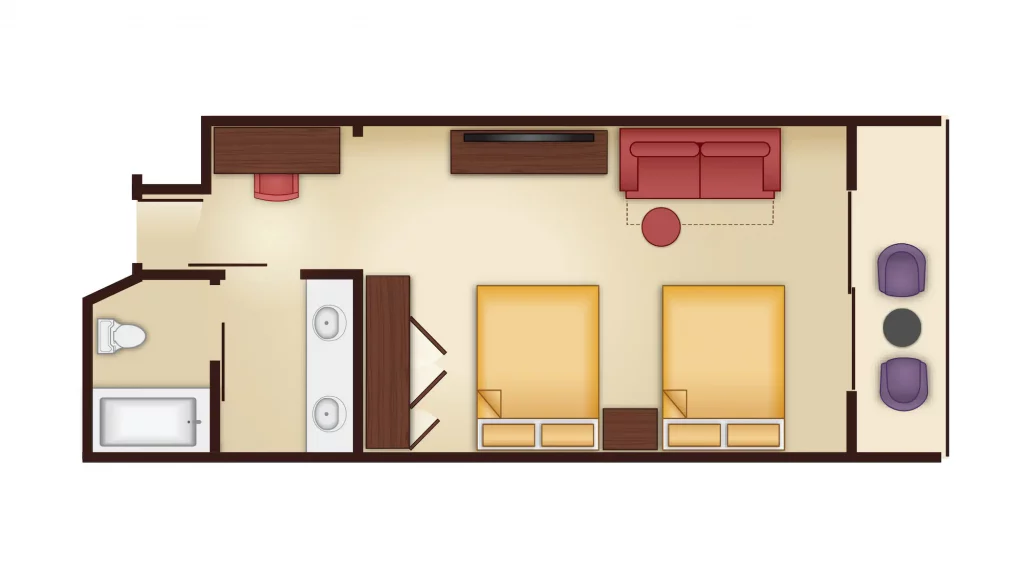 The Resort Studios feature a refreshing update to their decor, a different floor plan featuring 2 queen-size beds plus 1 single pull-down bed, and are currently the only villas available at Grand Floridian that offer a theme park view room type.
Deluxe Studios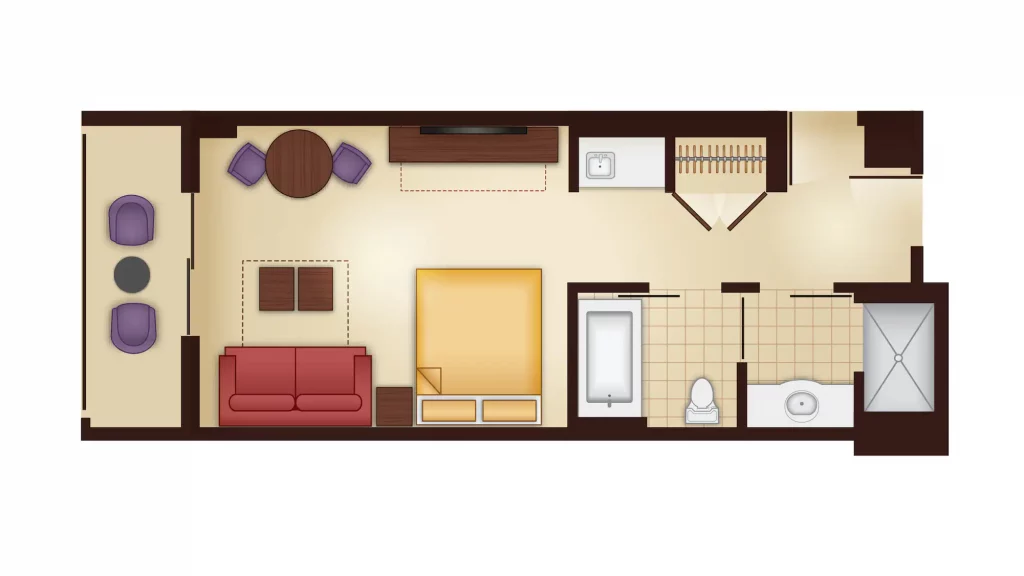 While the Deluxe Studios don't have the refreshed decor, they do offer a different floor plan that features 1 queen-size bed, 1 queen-size pull-down bed, plus 1 single pull-down bed as well as a different arrangement of amenities that includes a full refrigerator.
Learn More About Disney's Grand Floridian Resort & Spa
Between the incredible location next to Magic Kingdom, the impeccable service, opulent dining, and unmatched magic, you don't ever need to second guess planning a trip to Disney's Grand Floridian Resort & Spa.
If you'd like to view confirmed reservations for rent at Disney's Grand Floridian Resort & Spa, you can experience Disney's Deluxe resorts for less, even without being a DVC member! If you're interested in becoming a member, and joining the DVC family, you can save thousands by shopping from our current resale listings for Grand Floridian.
Do you have a preference between the Resort Studios and the Deluxe Studios? Let us know in the comments!
As always, stay tuned to the DVC Shop blog for all the latest developments for Disney theme parks and Disney Vacation Club resorts.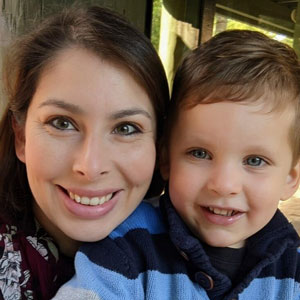 Written by
Rachel Van Norman
Contributing Writer
Rachel fell deeply in love with all things Disney as a little girl. Now as a wife and a mother herself, she shares this Disney obsession with her son and everyone around her. From her love of princesses to eating all the Disney food, Rachel spends her time radiating Disney magic and keeping everyone up to date on Disney news.