Grab a savory snack or a frozen beverage from Belle's Father's wagon at Maurice's Treats in Disneyland!
Maurice's Treats Details

| | |
| --- | --- |
| Walt Disney World Park: | Disneyland Park |
| Location in Park: | Fantasyland |
| Dining Experience: | Quick Service |
| Hours: | 8:00 AM to 8:00 PM |
| Price Range: | $14.99 and under |
| Type of Cuisine: | American |
| Mobile Order: | No |
| Reservations: | No |
| Allergy-Friendly: | No |
Overview
Right near Disneyland's Royal Theatre, sits an Old-World European wagon with several snack options. This stand, which is themed after Maurice's wagon in Beauty and the Beast, is a great spot to get a quick bite as you explore all that Disneyland's Fantasyland has to offer.
If you are looking for a snack, there are both savory and sweet treats. The Cheddar Garlic Bagel Twist is a savory snack option on the Maurice's Treats menu. For under $1, you can add a side of marinara dipping sauce or cream cheese to this twisted bagel. If you are more inclined to have a sweet tooth, try Maurice's Pieces! This snack includes donut holes tossed in one of the stand's signature sugar flavors: chocolate, cinnamon, or milk & cookies.
Maurice's Treats also has one of Disneyland's best beverages to cool down with on a warm day. The Boysen Apple Freeze, the signature drink at Maurice's Treats, is made with frozen apple juice, boysenberry flavoring, and a passion fruit foam. This drink can be purchased in a regular cup or in a souvenir cup at an added cost.
Occasionally, seasonal offerings are available at Maurice's Treats. During the holidays or special celebrations, be on the lookout for unique treats at this stand!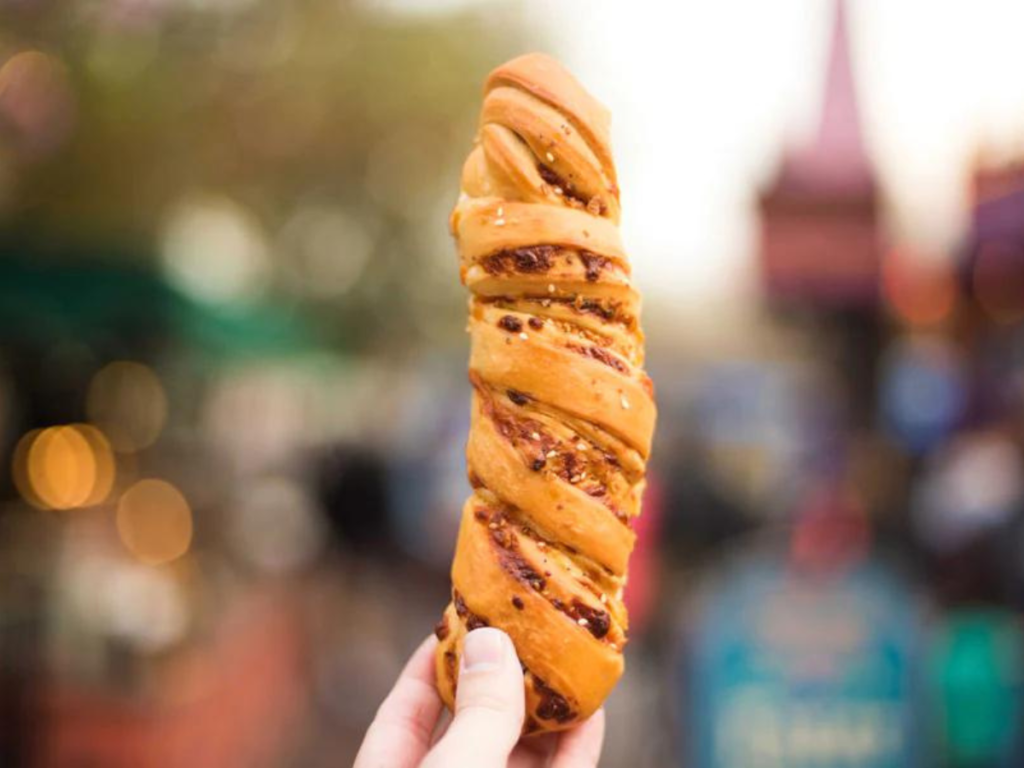 Menu
Snacks
Cheddar Garlic Bagel Twist – $5.29
Add Marinara Dipping Sauce for $0.89
Maurice's Pieces – $5.49
Donut Holes tossed in choice of one Signature Sugar: Chocolate Sugar, Cinnamon Sugar, or Milk & Cookies Sugar
Churro Gears – $5.79
two Donuts tossed in Cinnamon Sugar
Side of Cream Cheese – $0.99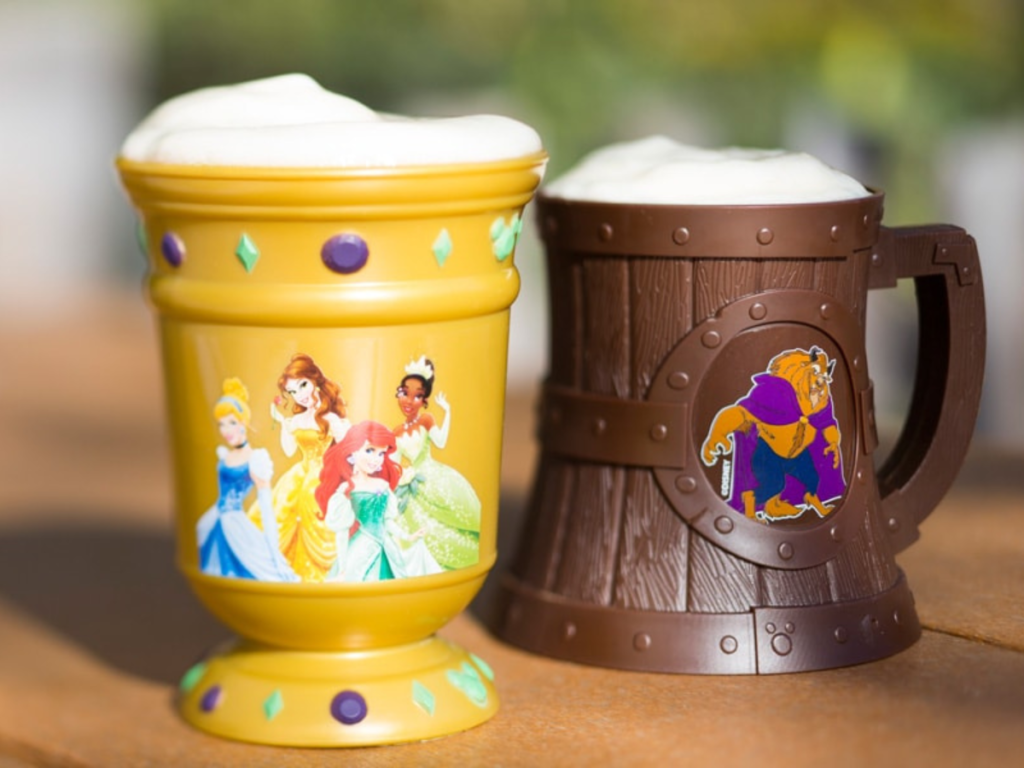 Beverages
Boysen Apple Freeze – $5.49
Boysen Apple Freeze in Souvenir Mug – $16.79
Coffee – $3.49
Hot Cocoa – $3.49
DASANI Bottled Water – $3.99
Map

Featured photo: Disney.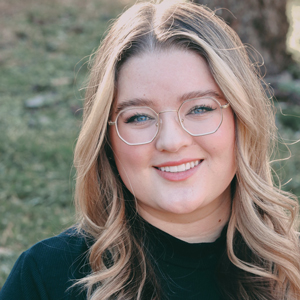 Written by
Emily Murray
Contributing Writer
For as long as Emily can remember, Disney has played a huge role in her life. Her infatuation with Disney resulted in many hours spent rewatching Toy Story and creating multiple powerpoints to convince her parents to book yet another vacation to the "Most Magical Place on Earth". In 2015, Emily followed one of her dreams and moved to Orlando, Florida where she spent just over five years working for the mouse in three separate roles. Emily is passionate about writing and using words creatively and concisely. She loves to make others laugh and hopes to sprinkle a little bit of magic into everything she does.