With the upcoming addition of Disney's MagicBand+, there are many new questions. Navigating new technology can sometimes difficult, and there are many common questions that need to be answered. The thing to keep in mind, is that the MagicBand+ can do everything a MagicBand does, but more. We have created a list of all the questions you may want or need to know and found out the answers for you. Here are all your MagicBand+ questions answered!
Frequently Asked Questions
Will the Legacy MagicBand still work?
Yes! Legacy MagicBands will continue to work the way they are designed to throughout the parks. In fact, Disney is not completely abandoning legacy MagicBands at this time. Disney states that they will still be releasing new designs of the legacy MagicBands throughout the year, so if you're not interested in the interactive nature of MagicBand+, you will not be required to get one.
How much will MagicBand+ cost?
Guests will be able to purchase MagicBand+ online at shopDisney and at select locations in Walt Disney World with prices starting at $34.99.
If MagicBand+ pricing works anything like legacy MagicBands, solid colors will start at $34.99 and any character designs will cost $44.99 and up, since most levels of designs for current legacy MagicBands increase by $10 depending on plain or premium level.
Also consistent with past MagicBand prices, costs for MagicBand+ may go up for those styles that are limited edition or done by designers.
Where can I buy MagicBand+ in Walt Disney World?
You'll be able to purchase a MagicBand+ at the following locations:
How many MagicBand+ designs will be available at launch?
At their initial premier, MagicBand+ will be offering over 25 different designs. Initially, Disney stated that they would be launching 16 styles, but MagicBand+ was delayed and more styles were added during that time delay.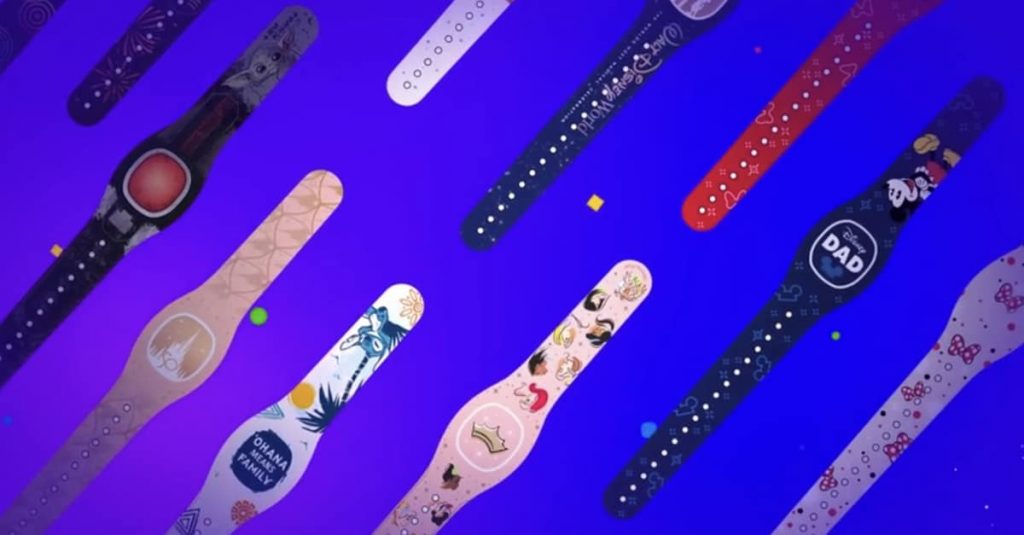 Can I purchase multiple MagicBand+ devices?
Yes you can! Disney allows guests to link multiple MagicBands to each Disney account, however that comes with some caveats.
Having multiple MagicBands linked to your Disney account does not increase the number of tickets you have for park admission.
Once a MagicBand is linked to a person, it cannot be transferred.
The more MagicBands you have linked to your My Disney Experience account, the slower the system will work.
Having too many MagicBands linked to your account can cause the My Disney Experience app to crash.
Disney will allow you to buy as many MagicBands as you like, but try not to fly too close to the sun on this one, since it could cause you problems with the experience of your app.
What are the base features of MagicBand+?
MagicBand+ has the ability to do everything a regular MagicBand can do and more at Walt Disney World:
Enter theme parks
Tap into Lightning Lanes
Connect PhotoPass images
Unlock your Walt Disney World Resort hotel room door
Purchasing items at Walt Disney World with a linked resort reservation and credit card
What makes MagicBand+ unique?
In addition to the above features of the legacy MagicBand, MagicBand+ also offers:
Haptic vibrations and light pulses that bring experiences to life
Customizable light patterns after double tapping the center of the band
Gesture recognition for interactivity at certain locations
A rechargeable battery
Exclusive experiences and mini-games such as Star Wars: Batuu Bounty Hunters and Disney Fab 50 Scavenger Hunt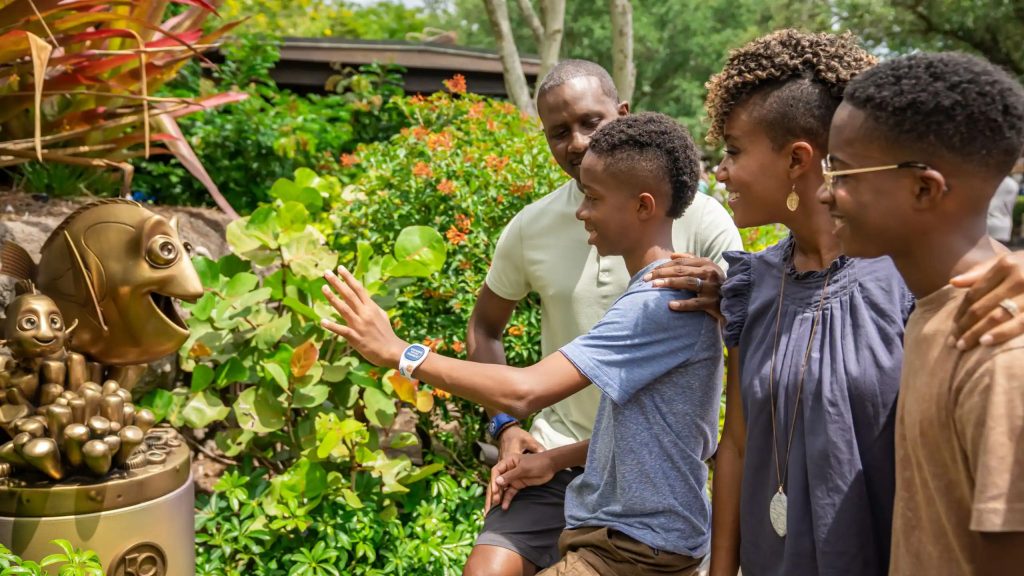 How long will the MagicBand+ battery last?
The battery life of the MagicBand+ will depend on the usage of each individual. It is estimated though that the battery will last about 1 to 3 days.
Disney does recommend that guests charge their MagicBand+ each night before they are planning on using it. It is also recommended that after purchase, guests charge their MagicBand+ to high battery levels (indicated by green animation) for optimal use.
How do I charge my MagicBand+?
A 6-inch USB charging cable is included with your MagicBand+ purchase. A charging cable can also be purchased separately online or at Walt Disney World retail locations if needed.
The MagicBand+ can be charged via standard USB charging, which includes many portable phone chargers. Make sure you always have the latest version of the software installed for optimal usage.
Will the base features continue to work even after the MagicBand+ battery dies?
Yes! Probably the best feature of the MagicBand+ is that the base features will continue to work even after the battery has died. When the battery dies you will lose the ability to use the interactive features, special lighting, and sound; but the MagicBand+ will still allow you to scan into lightning lane and into theme parks.
Can I check my MagicBand+ battery level?
Yes! The battery levels of your MagicBand+ can be checked on the My Disney Experience app, as long as the MagicBand+ is paired to your mobile device.
Also, you can tell your battery life by pressing a button on the back of the MagicBand+ that will light up the band in specific colors to indicate battery levels. The color codes are as followed:
Flashing Red – No Battery. You should charge your band as soon as possible with the included charging cable.Flashing Yellow – Low Battery. Continue charging your band until green for the most optimal usage duration throughout your day.
Do I have to link MagicBand+ to the My Disney Experience app for it to work?
The answer to this is both a yes and a no.
If you want to use the base features MagicBand+ just like the legacy MagicBand, then you will need to link it to your My Disney Experience app.
If you only wish to use MagicBand+ for the interactive experiences then you will not need it to be linked to your Disney account.

Can one My Disney Experience app manage multiple MagicBand+ accounts?
Yes! One My Disney Experience account can manage multiple users and MagicBands.
Is the MagicBand+ waterproof?
Yes! Straight from Walt Disney World, the MagicBand+ is "waterproof for pools and water rides." Splash Mountain here we come!
Is there a size difference between MagicBand+ and current MagicBands?
There does not appear to be a noticeable size or weight difference between the two MagicBand options.
Will on-site resort guests have pre-arrival purchase options?
Yes! It is anticipated that it will work the same way that the current MagicBand customizations and upgrades work for on site resort guests.
When will pre-arrival MagicBand+ designs be released on July 27, 2022?
There is no official word yet on the time that pre-arrival MagicBand+ designs will be released on launch day, probably to prevent the website from crashing. If you are hoping to get one, you can always play it safe and begin attempting to purchase your pre-arrival designs at 5:00 AM EST, since that is a popular time for Disney to open virtual queues.
Will pre-arrival MagicBand+ orders be shipped to my home?
As long as you have enough time before your trip, MagicBand+ orders should arrive similarly to the legacy MagicBands.
Will there be about exclusive designs for Annual Passholders?
Yes! It is not clear if they will be available on launch day but Disney always has special designs for Passholders.
Will MagicBand+ launch at Disneyland soon?
There is no official date for the MagicBand+ launch at Disneyland other than "sometime later this year."
Will the same MagicBand+ work at both Walt Disney World and Disneyland Resort?
The interactive elements will work the same, as well as the basic functions such as scanning in to lightning lane. The options for the interactive elements will vary from Walt Disney World and Disneyland Resort.
Share Your Thoughts
That concludes some of the most frequently asked questions about Disney's new MagicBand+! This new technology is going to premier in Walt Disney World on July 27th and is sure to wow guests with its new features.
What are your thoughts on the new MagicBand+? Do you still have questions left unanswered? Let us know in the comments below! Be sure to stay tuned into the DVC Shop Blog to be updated on all the latest Disney changes.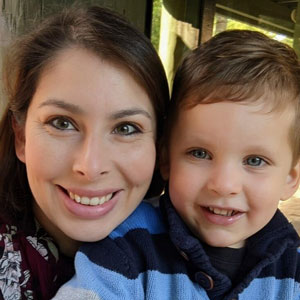 Written by
Rachel Van Norman
Contributing Writer
Rachel fell deeply in love with all things Disney as a little girl. Now as a wife and a mother herself, she shares this Disney obsession with her son and everyone around her. From her love of princesses to eating all the Disney food, Rachel spends her time radiating Disney magic and keeping everyone up to date on Disney news.