Disney has announced that the month of February is Magic Key Holder Celebration Month. This magical Celebration begins February 1, 2022. This month-long event will honor Magic Key Holders. There will be perks, giveaways, discounts and special events. In order to participate you must be A Magic Key Holder. A Magic Key is Disneyland's newest Annual Pass Membership Program.
Magic Shots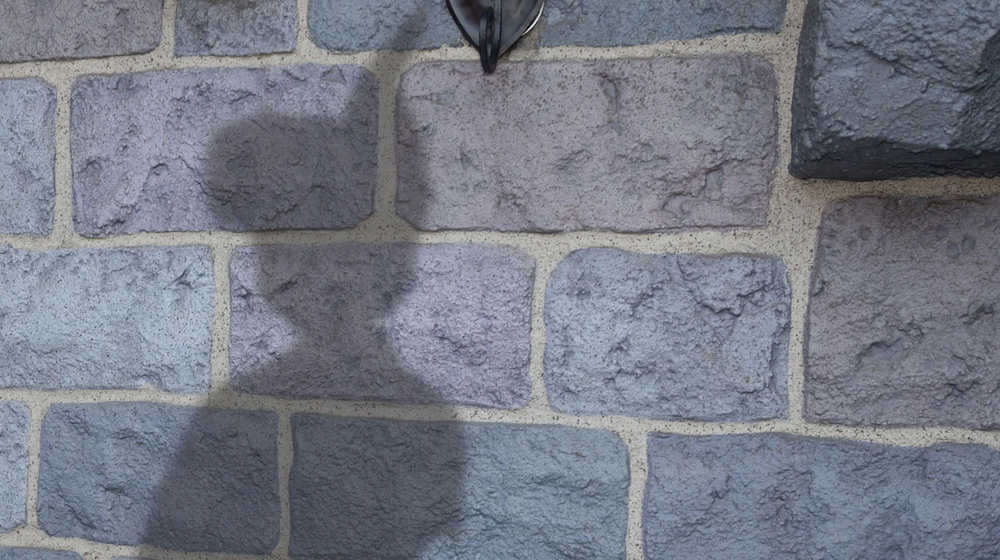 During The Month of February, Magic Key holders can take advantage of 2 complimentary Magic Shots. Magic Shots are special photos taken by Disney PhotoPass photographers with a little extra Magic added to it. Magic shots will be available for a digital download in The Disneyland App. The two Magic shots are Peter Pan's Shadow and The very famous yet nostalgic Steamboat Willie. Peter Pan's shadow can be found at Disneyland while Steamboat Willie will be at Disney California Adventure Park. The exact location of Magic Shots have not yet been announced yet.
Perks and Giveaways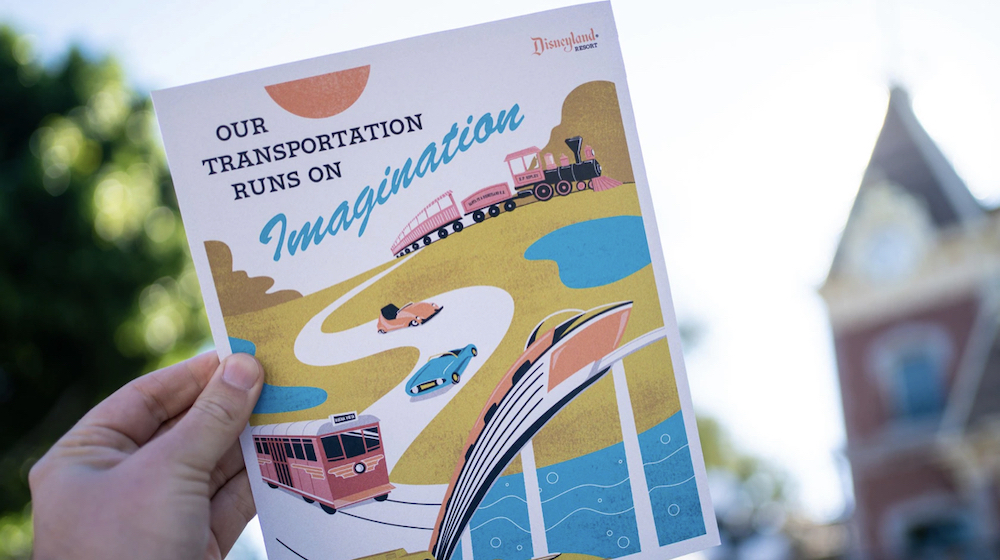 Disney is giving their Magic Key Holders some fun and limited-edition merchandise. A valid Magic Key pass must be present to receive giveaway items. One per guest while supplies last.
Sunglasses Giveaway
Magic Key Holders can receive one free pair of Magic Key themed sunglasses.
Lithograph Giveaway
Magic Key Holders can receive a complimentary blueprint lithograph of Avengers Campus in Disney California Adventure Park. You can find this fun collectable at World of Disney or WonderGround Gallery. One per guest.
Poster Giveaway
Magic Key Holders can receive one printed poster. There is two special posters available. Disney Mountains, including Matterhorn, Space, Thunder and more will be available 2/1/2022-2/15/2022 and Disney Transportation including The Monorail, Autotopia Cars and more will be available 2/16/2022-2/28/2022.
Wetzel's Pretzel's Pin
Limited-Edition Wetzel's Pretzel's pins free with any purchase at Wetzel's Pretzel's in The Downtown Disney District during the month of February.
Magic Key Merchandise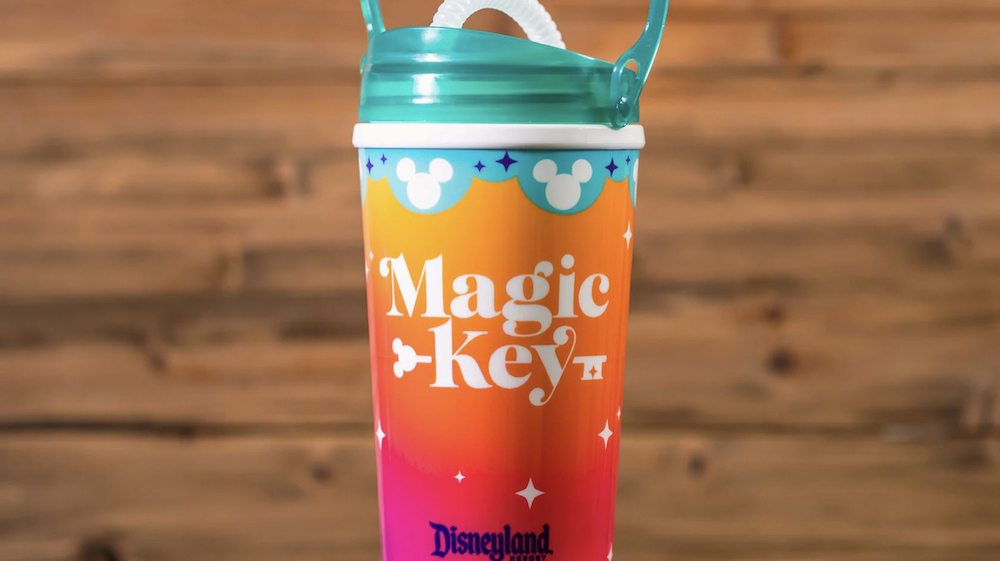 Disney has announced there will be special Magic Key merchandise available for purchase. The merchandise will be released through the month of February. There will be new phone cases as well as a Magic Key themed Drink Sipper and much more!
Magic Key Menu Items
We know of a few menu items that are set to release in February for Magic Key Holders. An active Magic Key pass must be present even for menu items.
Magic Key Slush
A frozen slushie drink available at Galactic Grill in Tomorrowland.
Ima'gin' Cocktail
A magical cocktail available at Ralph Brennan's Jazz Kitchen in The Downtown Disney District. This fun cocktail is made of Empress Gin, mint-infused syrup, lime juice and sparkling wine topped glitter dust and a rock candy stirrer. This fun and magical drink is supposed to sparkle and change colors right in front of you.
Magic Shake
This shake is supposed to be very photo-worthy! A blueberry pie shake, whipped cream, sprinkles and topped with a cherry. This can be found at the Black Tap in The Downtown Disney District.
Special Downloads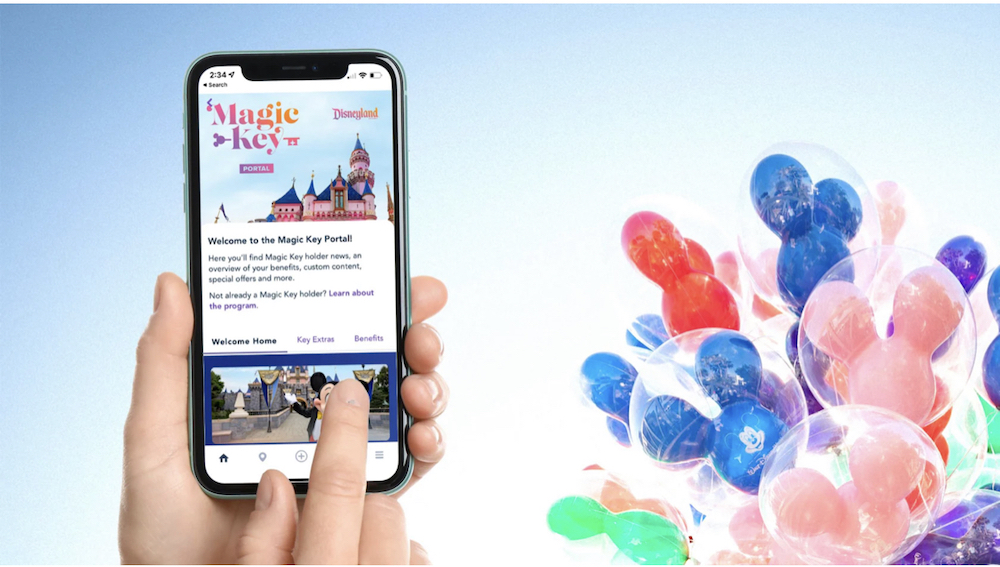 There is special downloads and at home fun that can be accessed through The Magic Key Portal on The Disneyland App as well as The Magic Key Holder Facebook and Instagram Page. You will be able to find fun behind the scenes content, downloadable Magic Key themed wallpapers for your phone and a fun Instagram filter. More fun is promised throughout the month!
The Month of February is going to be filled with lots of festive freebies and fun for Magic Key Holders! If you are Magic Key Holder, what perk are you looking forward to the most? We can't wait to see what else Disney has in store for us Key Holders!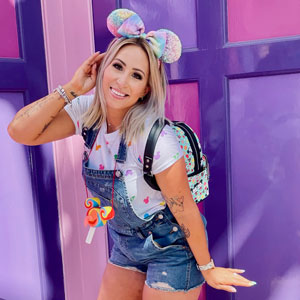 Written by
Brittney Malina
Contributing Writer
Brittney has been going to Disneyland since she was 3 years old. She has had a deep love for all things Disney ever since. Now as a wife and mother of two, she gets to share the love with her family and re-live the Disney magic through her children's eyes. Brittney is a Legacy Passholder and you can find her walking down Main Street, U.S.A. with a churro or iced coffee in hand.