If you're brave enough, follow Indiana Jones into the Temple of the Forbidden Eye.
Indiana Jones Adventure Details

| | |
| --- | --- |
| Disneyland Resort | Disneyland |
| Location in Park | Adventureland |
| Height Restrictions | 46" or taller |
| Age Interests | Kids, Tweens, Teens, and Adults |
| Thrill Type | Thrill ride, dark, small drops and loud |
| Hours | Park open to park close |
| Wait Times | Average of 40 minutes |
| FastPass+ | Yes |
| Accessibility Information | Must Transfer from Wheelchair/ECV |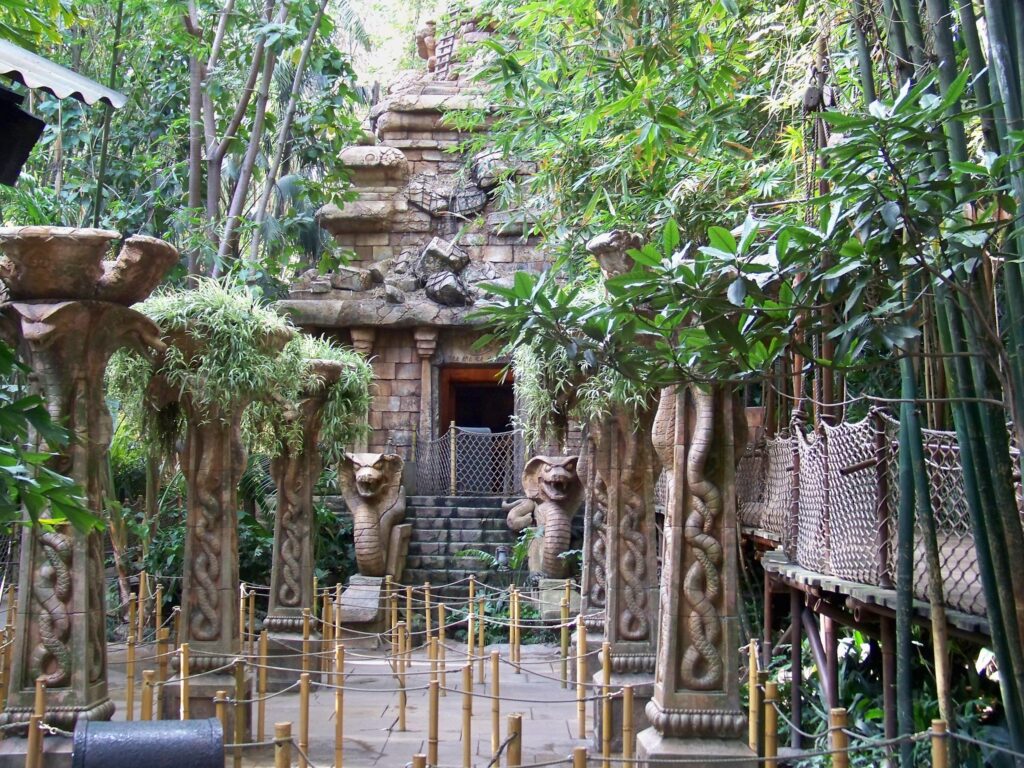 Attraction Overview
Are you ready for an adventure beyond your wildest dreams? Prepare yourself for exploration through a cursed temple with the help of Indiana Jones himself on Indiana Jones Adventure at Disneyland! 
You'll find yourself starting your journey in the Temple of the Forbidden Eye, where archeologists need your help locating the famous Indiana Jones. Through the queue, you will see the findings so far on the quest to find the "Jewel of Power" through videos projected on various screens. It is thought that Indiana Jones is lost in this temple while almost finding the famous jewel. Through the tour of this temple of the attraction, the storyline is that in hopes you'll be able to find Jones and get him back to safety. 
When you get ready for your adventure, you'll be loaded on a 12 passenger truck which is very similar to a military troop transport vehicle. This truck will help you make your way through a very bumpy adventure that includes many small drops. While entering a room called Chamber of Destiny, you find out what adventure route you're going to take. There are three options: Fountain of Eternal Youth, Chamber of Earthly Riches, and Observatory of The Future. Depending on which path is chosen, the room you are in will transform before your eyes, presenting treasures of grandeur.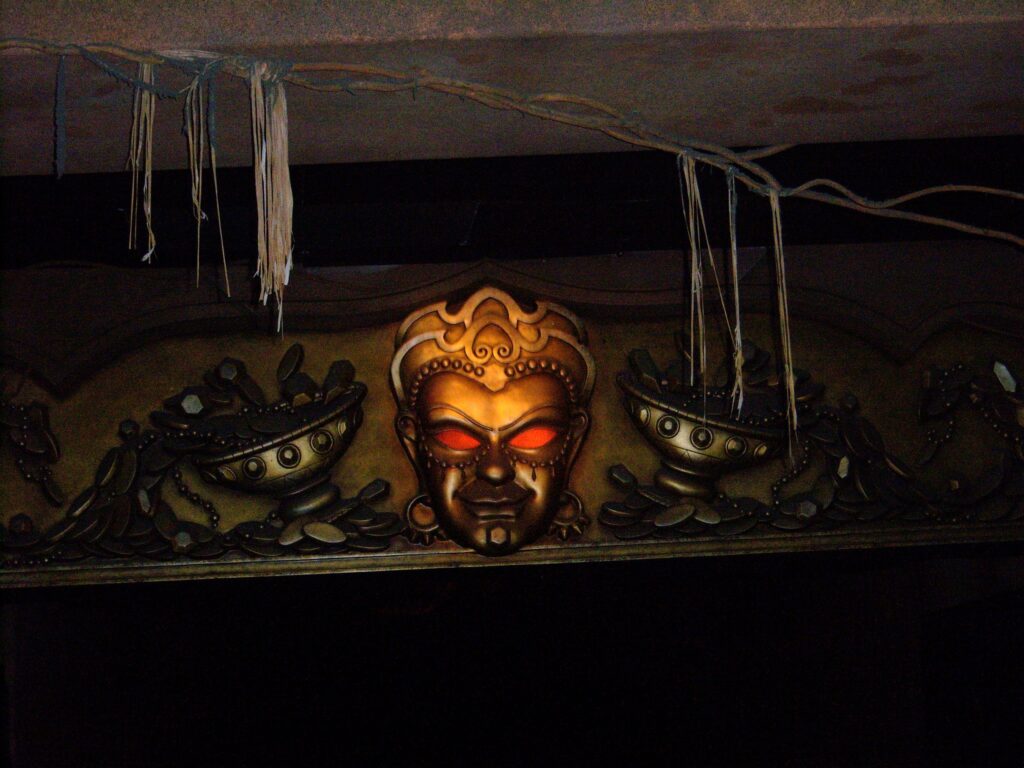 At the end of the chamber, you will see an idol named Mara, who will warn you not to look into their eyes. After the warning, the temple starts to collapse, and the race to getting out and saving Indiana Jones begins. You will find your vehicle going over bridges surrounded by fire and Indiana Jones's biggest fear, that's right, snakes! A giant cobra appears in a room filled with snakes trying to stop you from escaping and finding Indiana.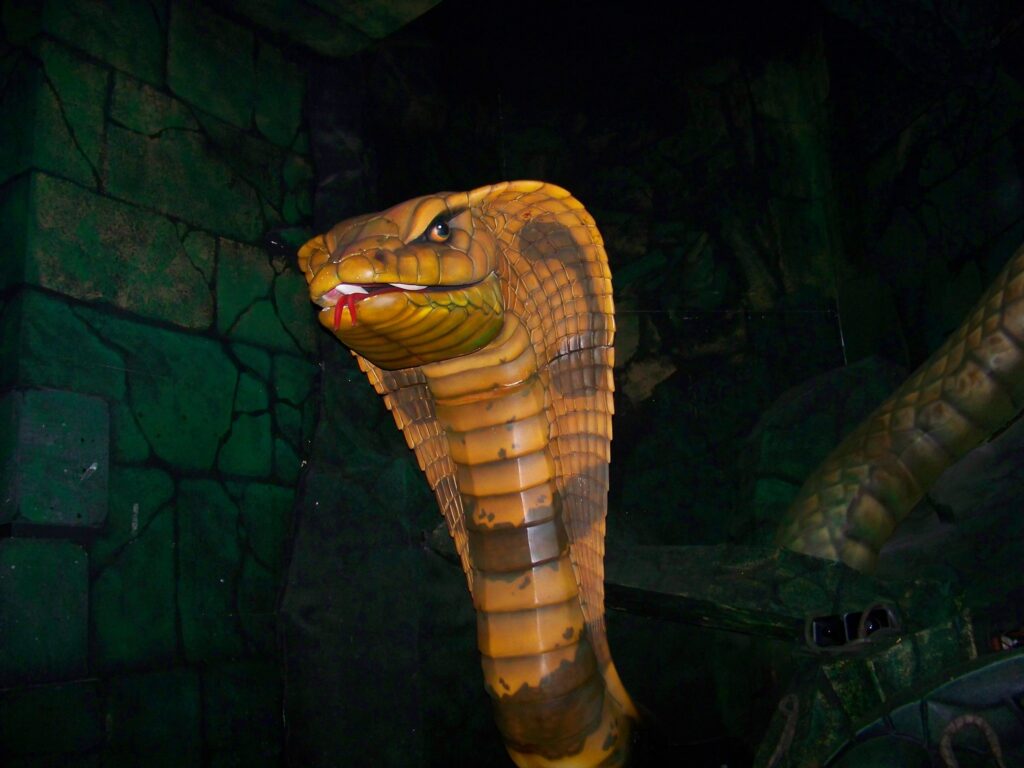 Just as you find Indiana Jones himself hanging off a vine in the temple, you realize a giant boulder is coming towards the both of you. This leads to the final high-speed drop where you and Indiana Jones make it out together. The final scene is Indiana thanking you as he stands in safety as your adventure comes to its official end. 
Map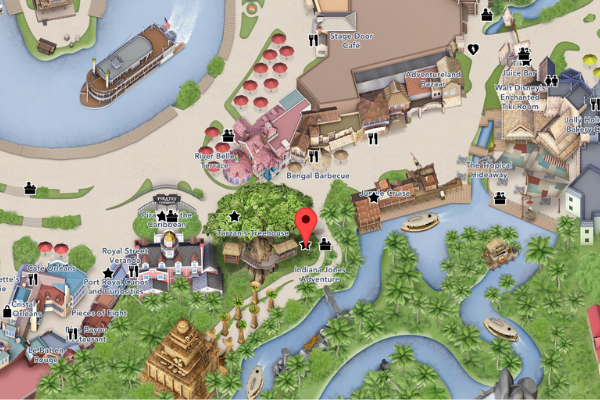 Location & Wait Times
You can find Indiana Jones Adventure in between The Jungle Cruise and Tarzan's Treehouse. Across the way, you'll discover Bengal Barbeque. Typically this attraction will have about a 40 minute wait time as you go through its entertaining queue trail. 
Queue Experience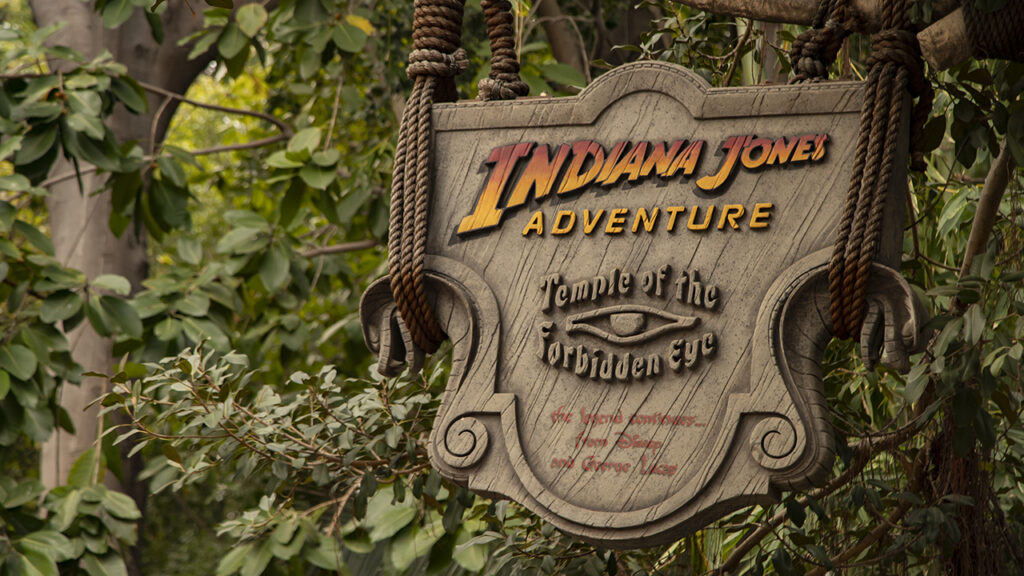 The queue for this attraction is indoors and outdoors. In the beginning, you wait outside the Temple of The Forbidden Eye and have a fantastic view of The Jungle Cruise attraction neighboring. Once you go inside the temple, multiple screens show you the storyline of the attraction. Additionally, as you walk through the queue, boobytraps set off special effects to entertain guests during their wait.
Written by
Bobby Asen
Contributing Writer
Bobby has a strong passion for Walt Disney's stories and the Disney Parks. From taking vacations to the parks, to being an Annual Passholder, to working as a cast member for seven years at Magic Kingdom, his passion for Disney continues to grow. After visiting every Disney Park in the world, Bobby knew he wanted to share his experiences and his love for Disney in his writing.