Tap into your jungle self at Bengal Barbecue, where you can enjoy a meal that will satisfy any primal soul.
Bengal Barbecue Details

| | |
| --- | --- |
| Disneyland Resort Park | Disneyland Park |
| Location in Park | Adventureland |
| Dining Experience | Quick Service |
| Hours | 9:00 AM to 9:00 PM |
| Price Range | $14.99 and under |
| Type of Cuisine | American |
| Mobile Order | Yes |
| Reservations | No |
| Allergy-Friendly | Yes |
Dining Overview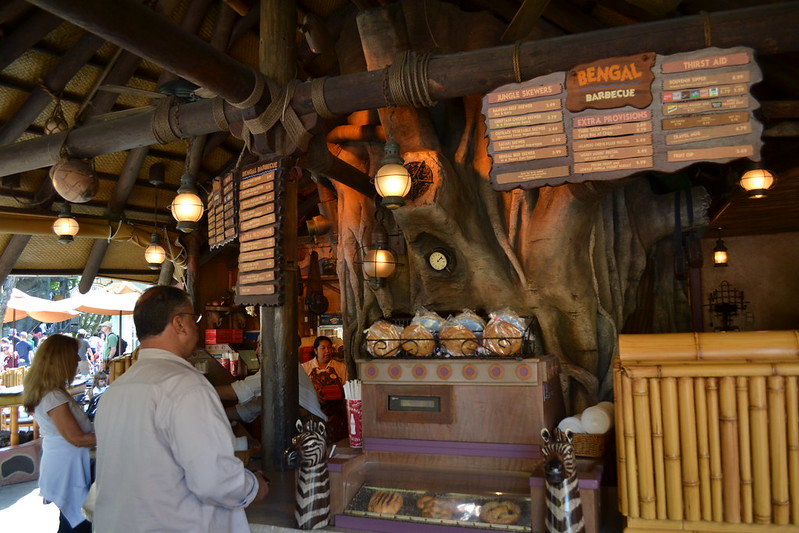 Although the menu for Bengal Barbecue is not large, it is delicious and full of hearty "real" food. Bengal Barbecue features meat and vegetable skewers that give Adventureland explorers the fuel they need to continue on their journey.
The food at this location is fresh tasting and barbecued wonderfully. It is gluten allergy friendly if you order the meats without sauces, and there are vegan options at this location as well such as the vegetable skewer, pickle skewer, and pineapple skewer. It is a great meal option for those looking for something more fresh tasting, opposed to a burger. This location does not offer kid menus, but since the items are made to order separately, it is easy to make your own kid friendly meal out of a meat and veggie skewer.
This dining location is in a great location, right near the entrance to Adventureland and close by to popular attractions such as Indiana Jones, Jungle Cruise, and Pirates of the Caribbean. This is the perfect location to grab a quick and filling bite either before or after these rides.
Menu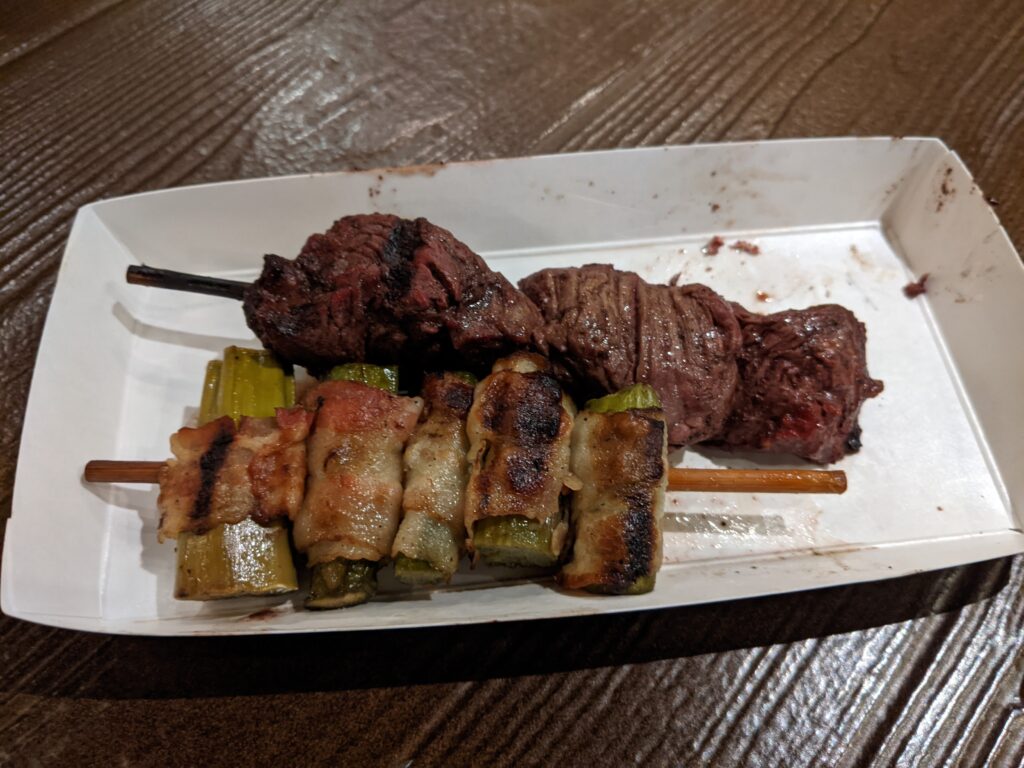 Jungle Skewers
Banyan Beef Skewer – $5.49
Hot and Spicy Beef Skewer
 Chieftain Chicken Skewer – $4.99
Chicken Skewer in a Polynesian Sauce
 Outback Vegetable Skewer – $4.49
skewered fresh Vegetables
 Bengal Beef Skewer – $5.49
Beef Skewer in a sweet Zulu Sauce
Extra Provisions
Pineapple Spear – $3.49
Dill Pickle – $3.99
Spicy Dill Pickle – $3.99
Map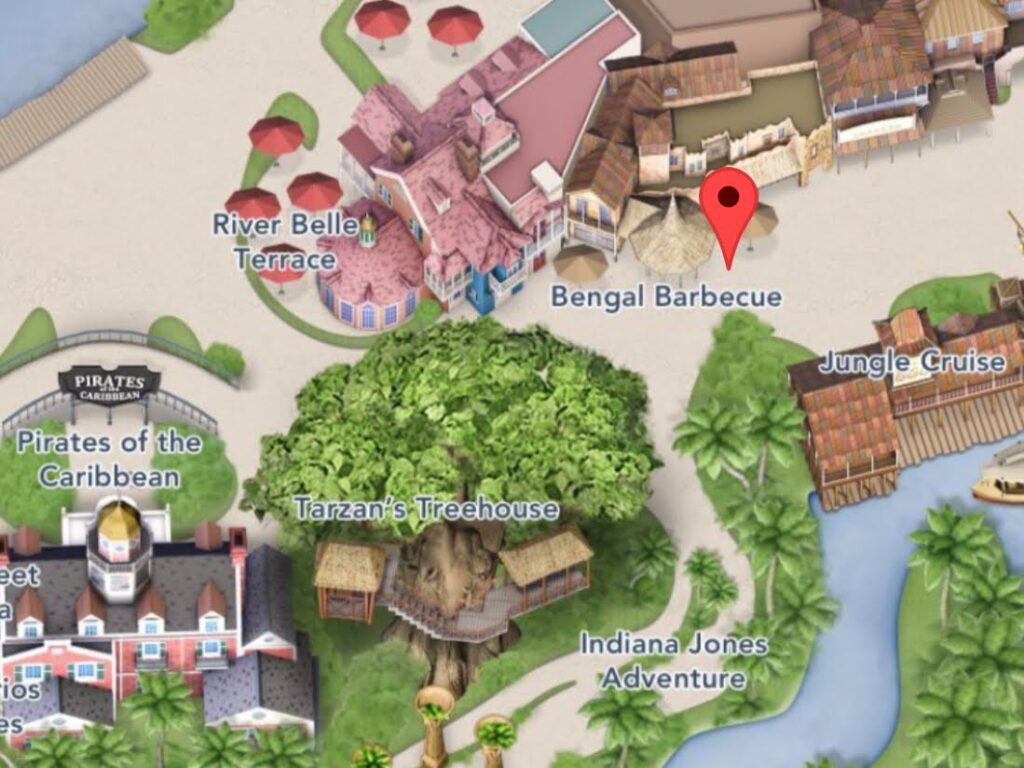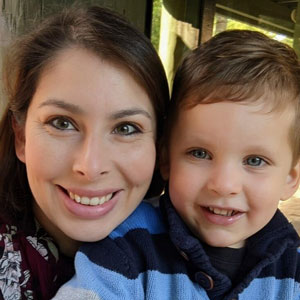 Written by
Rachel Van Norman
Contributing Writer
Rachel fell deeply in love with all things Disney as a little girl. Now as a wife and a mother herself, she shares this Disney obsession with her son and everyone around her. From her love of princesses to eating all the Disney food, Rachel spends her time radiating Disney magic and keeping everyone up to date on Disney news.