Once your Disney Cruise has been booked, you will no doubt be eager to board one of Disney Cruise Line's world-class ships and begin your magical voyage to the Bahamas or the Caribbean – but before your adventure can begin, you must first find your way to your departure port in Port Canaveral, Florida!
Fear not, for there are several transportation options to get you to your departure terminal in Port Canaveral. Read on for a breakdown of some options and factors to consider in your planning.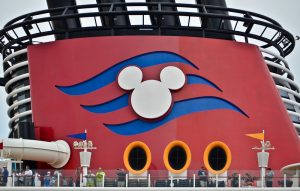 Ground Transportation With Disney Cruise Line
Ground transportation via motor coach is available to book directly through Disney Cruise Line. These iconic motor coaches depart from Orlando International Airport (MCO) and whisk you away to Port Canaveral and the Disney Cruise Line departure terminal. 
If you opt to go with Disney Cruise Line ground transportation from MCO, make sure to be mindful of when your flight is scheduled to arrive. Disney Cruise Line recommends your flight arrive no later than 1:45 PM to allow enough travel time before embarkation.
Currently, ground transportation booked through Disney Cruise Line is $39 each way per person, or $78 round trip (prices subject to change – see Disney Cruise Line's ground transportation information page for current pricing and information). These airport transfers between MCO and Port Canaveral run on embarkation and debarkation days. It is recommended to book in advance to ensure availability. 
If you are staying at a Disney World Resort hotel before or after your cruise, you can still book Disney Cruise Line ground transportation between the airport, your Disney World Resort, and Port Canaveral. In fact, a Land and Sea Disney vacation is a great way to enjoy the best of both worlds (Disney World and Disney Cruise Lines) in one vacation! 
You can call Disney Cruise Line at (800) 951-3532 to learn more about fees, or book your ground transportation.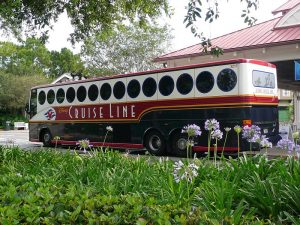 This Private Transportation Service
If you're seeking a luxurious or exclusive experience, private transportation may be just the thing for you. A limo, car, van, or other type of chauffeured vehicle can be booked through a number of transportation agencies and can take you from the airport to Port Canaveral. 
The price can vary depending on the type of vehicle you select, the number of passengers in your group, the time of year, etc.; the cost could run from approximately $100 to $500 one-way. These private transportation vehicles will drop you off at the Disney Cruise Line Terminal, and can also return you to MCO or your hotel upon your return if you book a round trip.
Orlando International Airport's website offers a list of some transportation agencies that offer service to Port Canaveral. Disney Cruise Line can also assist you with booking private transportation by calling (800) 951-3532.
Rideshare
A taxi, Uber, or Lyft is always an option to get to Port Canaveral and the cruise terminal. Much like private transportation, the pricing may vary depending on the date, time, whether surge pricing is a factor, and the size of your party. An UberX, for example, can cost approximately $65 from MCO to the cruise terminal in Port Canaveral. A taxi can cost approximately $115. 
It is worth noting that if you have little ones needing a car seat, rideshare may not be the best option for you unless you are bringing your own car seat. Uber Car Seat vehicles are not always available, and even when they are there is typically only one car seat per vehicle.
Driving Your Own Vehicle
If you happen to be taking your own vehicle to Port Canaveral, you can park it at the Port Canaveral Port Authority parking lot for $17 a day (prices subject to change – see Official Port Canaveral Parking page for more information and current rates). The parking lot is conveniently located adjacent to the cruise terminal.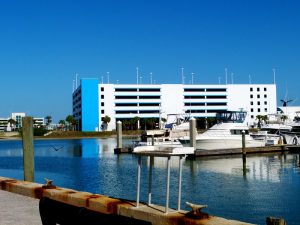 There are several off-Port parking facilities available in the surrounding area, but they are a further distance than the Port Authority lot and may require you to take a shuttle between the lot and the cruise terminal.
Car Rental
Renting a car to get to Port Canaveral is another option that may give you some flexibility. There are numerous rental agencies available at MCO to pick up a rental vehicle. The drive is approximately an hour from the airport to Port Canaveral (depending on traffic), taking the S.R. 528 (toll road) – but make sure to plan for extra time in case of delays!
If you wish to return your car rental once you reach Port Canaveral, many rental agencies like Enterprise, Budget, Avis, and Alamo have locations near the terminal. They can then shuttle you to the terminal once you drop off your rental.
Should you choose to keep the car rental for the duration of your cruise, you can park it in the official Port Authority parking lot or one of the nearby lots for a fee, as mentioned above.
Whichever option is the best fit for your needs, you will soon be on your way to an unforgettable experience aboard Disney Cruise Line. Happy sailing!
Featured photo: Orlando Sentinel.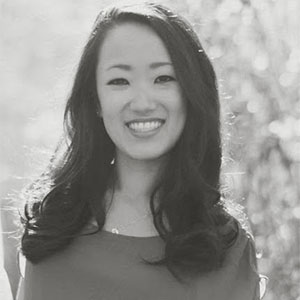 Written by
Leia Cullen
Leia is a proud mom of two boys. She has been in love with Disneyland and Disney World since her first visit to the parks many years ago, and she continues to relive the magic now with her family. She is passionate about creating helpful content that shares news or information about all things Disney, in the hopes it helps others create their own magical moments.