Getting into the Disney parks is always the first step to having a great time, but many times that process takes longer than previously thought, in particular for Magic Kingdom. If you are looking to make the most out of your day in the parks, getting there as fast as possible is imperative.
When I did this experiment I went at various times, but the best time to head into the parks is for rope drop, meaning showing up slightly before the opening of the park, and being allowed in just after they "drop the ropes" to let you in. The wait times are lower, security isn't as jammed up, you are able to park closer, and in Magic Kingdom you get to catch the opening show.
These test runs were done with a 4 year old in tow and a stroller as well. Here is how long it took us to get from the parking lot into each park for rope drop.
Ferry Boat
The Ferry Boat was the first mode of transportation that we tried out. This is typically our go to method to enter the park, since it usually feels faster than others.
When you rope drop Magic Kingdom, you won't need to worry about the parking trams or a long walk. We got into the parking lot at 8:10 and parked in Zurg 406 at 8:15 am This is one of the closest spots that you can get in the Magic Kingdom parking lot without paying for priority! From there it was a quick walk to security and then onto the Ferry Boat.
We made it into the park before its 9:00am opening at 8:43 am.
Total time to get into the Magic Kingdom once parked: 28 minutes.
Monorail
Next we gave the monorail a spin. We got into the parking lot at 8:09am and again parked at 8:15am, although this time in Zurg 407. Still a very close parking spot! The monorail is by far the most popular mode of transportation to get into Magic Kingdom and the lines usually reflect that. The closer to the 9:00am park opening, the longer the monorail will take.
For 9:00 am rope drop, we made it into the park at 8:46am.
Total time to get into the Magic Kingdom once parked: 31 minutes.
Bus
The buses are not currently running at the Transportation Center. Unfortunately, because of that, we were not able to get any information on how long it would take to ride the bus to the Magic Kingdom entrance. However, when asking Cast Members in the front, they all stated that the buses were the fastest mode of transportation to get to the park entrance.
Disney's Hollywood Studios has been opening at 8:30am. On the day we went to enter the park for rope drop, we got in line to enter the parking lot at  parked at 8:20am in Mickey 306. We headed straight through to security and scanned into the park at 8:35am, just a little late for the official rope drop, but still plenty early to hit low wait times.
Total time to get into the Hollywood Studios once parked: 15 minutes.
Epcot also opened at 8:30am. We got in the line to get into the parking lot at 8:15am and parked at 8:21am.
We parked in amaze 38. We got the stroller ready (and the kid too of course) and made our way into the park. We got inside Epcot at 8:30am on the dot for the fastest rope dropping time yet.
Total time to get into the Epcot once parked: 9 minutes.
Disney's Animal Kingdom currently opens the earliest out of all the Disney World park with a 7:30am rope drop. Rope dropping Animal Kingdom is useful to land some of the bigger attractions, but I will say it is the only park that I don't think is completely necessary to enter right at park opening. You'll find the wait times stay pretty low until around 8:30 or 9:00am. Regardless, we rope dropped Animal Kingdom and this is what we found.
We parked in Peacock 10 at 7:20 and made the short walk to a nearly empty security. We were able to scan into the park at 7:30 on the dot.
At any other time of the day Animal Kingdom was the fastest to get through, usually taking anywhere from 10-20 minutes each time.
Total time to get into the Animal Kingdom once parked: 10 minutes.
How Much Time Do I Need?
If you go after park opening, the time that it will take to get into Magic Kingdom from the parking lot will be quite a bit longer. Between walking further due to parking filling up or having to take a tram and longer lines for the various transportation methods, expect it to take as much as 45 minutes to get into Magic Kingdom.
Epcot and Animal Kingdom are the fastest to get through security and scan in. Allot anywhere from 10 to 20 minutes to get into these parks depending on what time of day you are going.
Disney's Hollywood Studios is quick getting you through security, but the line to scan in can get very long due to this park's popularity, as well as having to park further out the later in the day you come. Plan at least 15-20 minutes for rope drop, or 20-30 minutes for any other time of the day.
Summary
This article included a lot of numbers and a lot to consider for planning your way into the Walt Disney World parks. Here are the biggest things you need to consider from the information above:
Going for Rope Drop will be the fastest way to get inside of the parks.
Magic Kingdom will take twice as long as every other park (30-60 minutes).
You have to take a second form of transportation to get to Magic Kingdom from the parking lot.
The Ferry Boat is the fastest mode of transportation into Magic Kingdom.
Hollywood Studios, Epcot, and Animal Kingdom will usually take an average of 20 minutes to get into from the parking lot.
Which Walt Disney World park is your favorite? Do you feel like one park takes longer to get into than another? Let us know in the comments below!
We hope that you find this information useful when planning your days out for your next Disney trip. Remember to stay tuned into the DVC Shop Blog for more useful tips and tricks for your Disney vacation!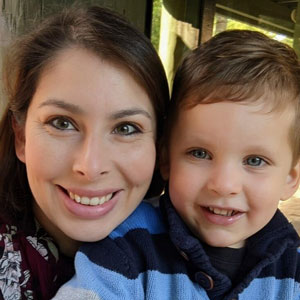 Written by
Rachel Van Norman
Contributing Writer
Rachel fell deeply in love with all things Disney as a little girl. Now as a wife and a mother herself, she shares this Disney obsession with her son and everyone around her. From her love of princesses to eating all the Disney food, Rachel spends her time radiating Disney magic and keeping everyone up to date on Disney news.