Disney Parks recently released a full nighttime tour of the much-anticipated new Adventureland Treehouse attraction at Disneyland Park. The attraction is set to officially open on November 10, 2023, with Magic Key previews scheduled for November 9.
A Glimpse Into History
The treehouse attraction at Disneyland has a rich history. It was originally the Swiss Family Treehouse, based on the 1960 film "Swiss Family Robinson." The attraction opened at Disneyland on November 18, 1962, and was an opening day attraction at Magic Kingdom and Disneyland Paris. It also opened at Tokyo Disneyland in 1993.
In 1999, the Swiss Family Treehouse closed at Disneyland Park and later reopened as Tarzan's Treehouse. After operating for another 22 years, it abruptly closed in September 2021. Disney announced in April 2022 that the attraction would be re-themed.
The New Adventureland Treehouse Concept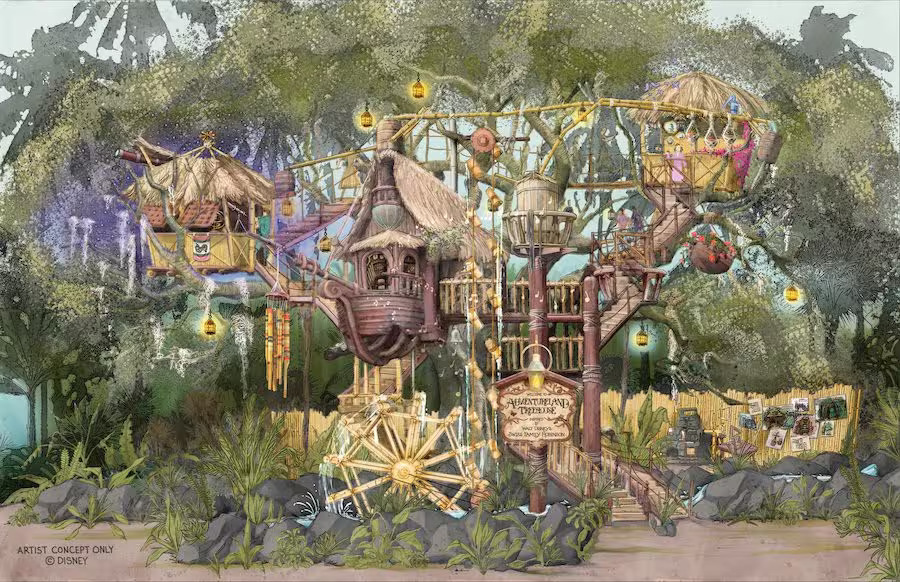 The new Adventureland Treehouse will have its own story, partially inspired by "Swiss Family Robinson." The concept art for the new attraction includes a Society of Explorers and Adventurers banner.
The new storyline revolves around a family living in a treehouse on Jungle River, with each family member having unique gifts and themed rooms. The father has created a kitchen where meals can cook themselves on the stove, and he has managed to build an icebox in the jungle.
Accessibility Improvements
To make the attraction more accessible, the bottom floor of the treehouse has been expanded to include the kitchen, dining room, and an art studio. This expansion allows guests who are unable to climb stairs or don't wish to go up high, to still enjoy the attraction.
Other Unique Features
The mother's room will see the return of the player organ from the Swiss Family Treehouse that plays the Swisskapolka. The children's rooms are also unique. The daughter is an astronomer and astrologer, with her room featuring graphs and models of the universe. The twin boys are naturalists, with their room filled with monkeys, toucans, and other plants.
With its rich history and new features, the Adventureland Treehouse promises to be a unique addition to Disneyland Park.
Stay tuned to the DVC Shop blog for all the latest developments for Disney theme parks and all the information you could ever need about the Disney Vacation Club resorts.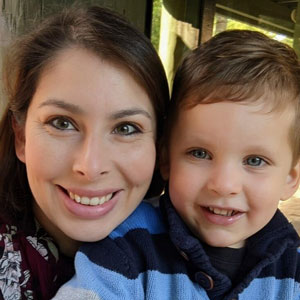 Written by
Rachel Van Norman
Contributing Writer
Rachel fell deeply in love with all things Disney as a little girl. Now as a wife and a mother herself, she shares this Disney obsession with her son and everyone around her. From her love of princesses to eating all the Disney food, Rachel spends her time radiating Disney magic and keeping everyone up to date on Disney news.