Eating around the world at Epcot's World Showcase is certainly a "thing" and what many would consider a must-do when visiting Walt Disney World! Disney food enthusiasts have a reason to rejoice because, Epcot's Festival of the Arts returns this winter! Beginning January 14 and running through February 21, 2022, this post-holiday festival celebrates "the creation of art and cuisine." Along with visual and performing arts, this festival also highlights the culinary arts, which most people would agree is what draws many guests to visit Epcot.
Upon opening of the Festival of the Arts, one will find additional food offerings around the World Showcase. The items offer more than just another choice from the usual menus found at Epcot. These dishes are unique food items from locations around the globe that are thoughtfully and artfully designed, created, plated, and served. Just last week, Disney announced the full list of booths that will be present in 2022. Discover what and where in Epcot to find these limited-offerings below!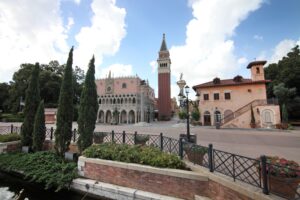 The Artist's Table  at The American Adventure Pavilion
Find dishes like beef Wellington and pan-seared scallops as well as beer and wine.
The Craftsman's Courtyard – NEW in 2022 – near Disney Traders gift shop
Seafood and salads prepared in style of the Californian coast.
Deco Delights – Near Port of Entry gift shop
Unique desserts inspired by the Art Deco movement found in Miami Beach.
The Deconstructed Dish – Near Port of Entry gift shop
Reimagined and dissembled American favorites such as a BLT, French onion soup and key lime pie.
The Donut Box – Near Test Track® presented by Chevrolet®
Daydream-worthy donuts and adult beverages like rosé and coffee cocktails.
El Artista Hambriento  – Mexico Pavilion
Artsy Mexican cuisine to include carne asada and chocolate tacos.
Goshiki -Japan Pavilion
Celebrate "the 5 colors" of Japanese cuisine like sushi donuts and sake.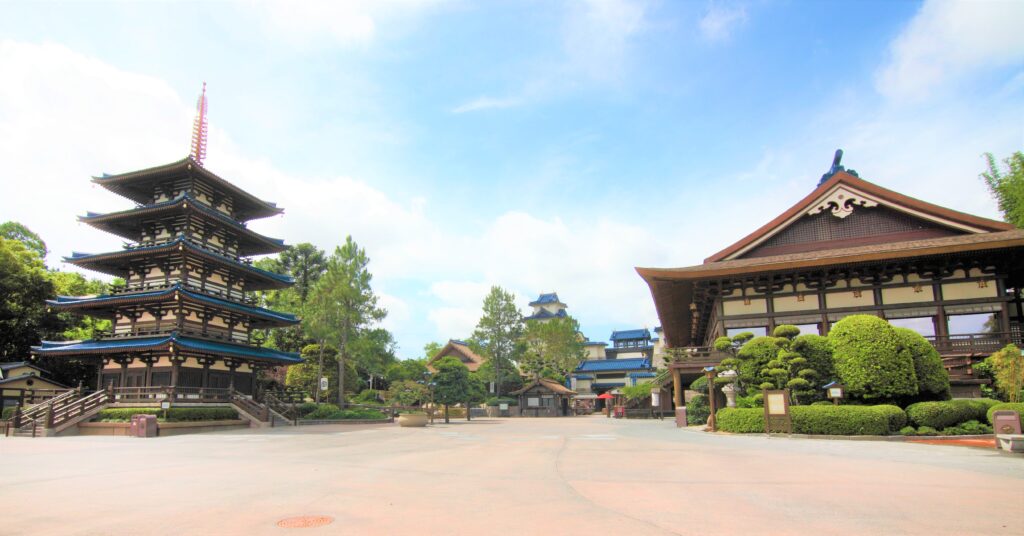 Gourmet Landscapes – Canada Pavilion
Farm-fresh ingredients artfully transformed such as wild mushroom risotto and beet carpaccio.
L'Art de la Cuisine Francaise – France Pavilion
Savory and sweet French treats like a black winter truffle croissant and warm brie in a bread bowl. French wine or frozen martinis will also be served.
L'Arte di Mangiare – Italy Pavilion
Colorful Baroque cuisine such as arancini and ravioli.
The Painted Panda – China Pavilion
Popular dishes like General Tso's chicken shumai or the char siu pork buns artfully plated as a Chinese masterpiece. Bubble tea and Chinese-inspired cocktails will also be served.
Pastoral Palate -Germany Pavilion
Bavarian Folk Art inspired dishes to include wild boar cassoulet and a red wine-braised beef short rib.
Pop Eats-  near Port of Entry gift shop
Sweet and savory dishes mimicking Pop Art of the 20th century. Find a colorful sugar cookie and tomato soup with grilled cheese among others items.
Tangierine Café: Flavors of the Medina – Morocco Pavilion
Delicious dishes with middle eastern spices like grilled kebabs and almond phyllo pockets. Quench your thirst with hard cider or the chai tea mint mimosa.
Vibrante & Vívido: Encanto Cocina – Between Morocco & France
Inspired by the new Disney animated film "Encanto", enjoy spicy ajiaco soup and a house-made empanada with chorizo.
Wonderful Walk Pf Colorful Cuisine
Food enthusiasts may also enjoy taking part in the Wonderful Walk of Colorful Cuisine.  This food tour includes partaking in 5 specific artfully designed dishes in 5 different colors. When you purchase each of the food items below, have a cast member stamp your festival passport. When you collect all 5 stamps, report to Deco Delights food studio to redeem for a reward – the Artist Palette Cookie! You do not need to collect all 5 stamps the same day in order to earn your reward. You may collect the stamps and redeem any time during Festival of the Arts.  Which dishes are included in the Wonderful Walk of Colorful Cuisine?
Find Red in the Blood Orange-braised Beet Carpaccio located at Gourmet Landscapes
Find Green in the deconstructed Key Lime Pie located at The Deconstructed Dish.
Find yellow in the House-made Chorizo and Potato Empanada located at Vibrante & Vívido: Encanto Cocina.
Find orange in the pan-seared Scallops with Vanilla-Butternut Squash Purée located at The Artist's Table.
Find pink in the Vanilla Donut with Strawberry Sugar, Strawberry Ice Cream, Fresh Strawberries and Strawberry Gelée  located at The Donut Box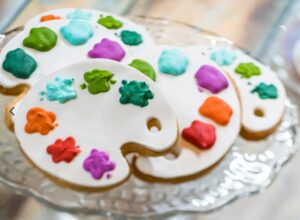 Whether you like sweet or savory, filling or refreshing, there is something for everyone the food booths offered at Epcot's Festival of the Arts! Which dishes are you looking forward to trying this year? Let us know in the comments below!
Featured Image by HarshLight (CC by 2.0)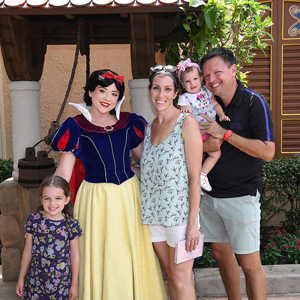 Written by
Shelley Wehler
Contributing Writer
Shelley is a stay-at-home mother of two girls living outside of Charlotte, North Carolina. Her love of all things Disney has grown even more as she sees the magic come alive through the lens of her young daughters. She spends her free time keeping up with the latest in Disney news and daydreaming of her next trip to the parks!