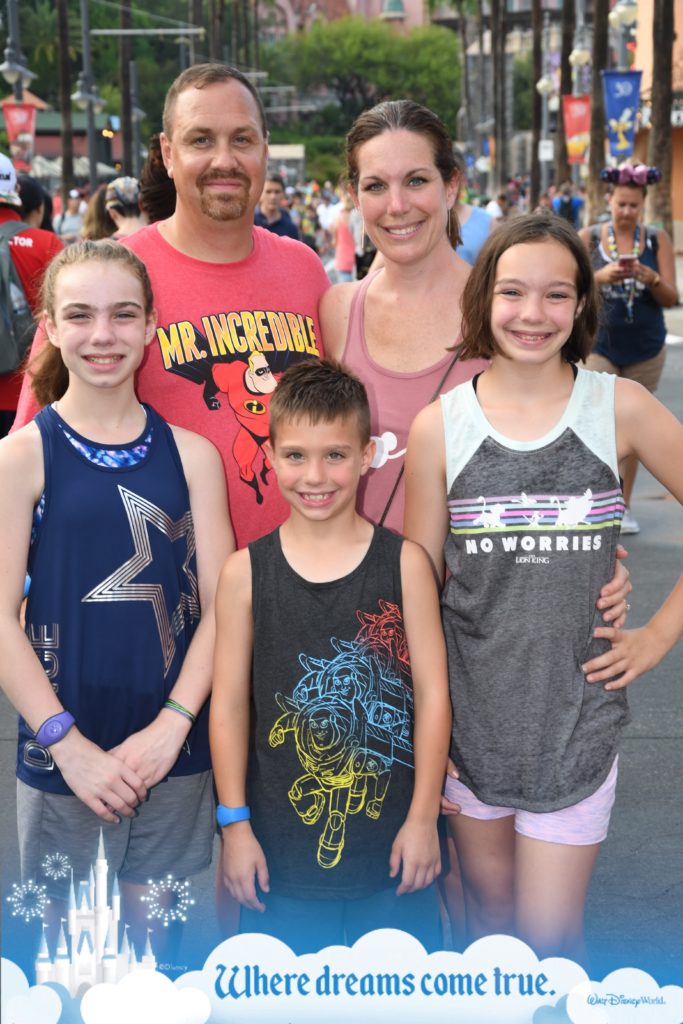 I came across a photo the other day that was captioned "Fill your life with adventure, not things. Have stories to tell, not stuff to show." This is a perfect description of why my family decided to become members of the Disney Vacation Club this past July. My husband and I have three children, ages fourteen, twelve, and eight. We have visited Walt Disney World four times in the last eight years, and have stayed at Old Key West, Boulder Ridge, Art of Animation, and All Star Movies. The memories that were made each trip are truly unforgettable, and rarely does a day go by that someone doesn't mention something that happened on one of those trips. We realized that while we are financially stable enough to take our kids on these momentous trips, they may not be able to do the same for themselves or their families, and this became the deciding factor of why we joined DVC. As we look forward to our future vacations, the possibilities are truly endless!
Our favorite resort is the Wilderness Lodge. We have stayed in the 2 bedroom villas at Boulder Ridge twice, and absolutely love the ambiance of the lobby and rooms. We decided to purchase points at Copper Creek, and are excited for our Welcome Home stay, whenever that may be! We love looking for Hidden Mickeys, swimming in Boulder Ridge Cove Pool, and sitting in the lobby enjoying the Disney details. On our most recent trip, we took a private boat cruise from the Lodge dock to enjoy Happily Ever After from Seven Seas Lagoon, and it quickly became one of our favorite memories! We can't wait to schedule our next trip and hear the words "Welcome Home," and possibly see the coveted purple Mickey when we enter the parks!
Although I personally enjoy the Magic Kingdom the most, my family has favorite attractions at each of the parks. We love all of the Mountains, and my husband's new favorite is now Flight of Passage, with Soarin' a close second. We are huge Star Wars fans, and can't wait to experience Galaxy's Edge. We are also looking forward to using our DVC membership and visiting Top of the World Lounge for the first time.
Although my family is not made of foodies, we definitely have a few favorite restaurants. We thoroughly enjoyed our meals at Story Book Dining at Artist Point and Chefs de France. Our favorite character meal is Chef Mickey's, but there are many that we have yet to try!
We are hoping to use our DVC membership to the fullest. We want to visit Vero Beach and Hilton Head. We are excited to eventually visit all of the other DVC resorts at Walt Disney World. We may even take advantage of some of the RCI exchanges on trips that are not Disney related. Through the DVC Facebook page, I have discovered many tips and tricks on how to make the most of our membership. We will be trying many new restaurants and events that we didn't even know existed! We cannot wait for this new vacation opportunity to open a whole new world for us!
Guest Author
Kristen Helsinger