Fantasmic!, one of Walt Disney World's most popular nighttime spectaculars, has made its return and with it the return of Fantasmic! Dining Packages. These reservations can be quite hard to come by, and since they are a prix fixe price, they can be expensive compared to other meal options. So are the Fantasmic! Dining Packages worth it? Here is what we think!
IsThe Fantasmic! Dining Package Worth It?
In one short word, YES! There are so many reasons as to why we believe that the Fantasmic! Dining Package is worth the extra splurge.  Whether you are going as a family with small kids, older kids, a couple, or just by yourself, there is so much value in what you get with these packages. Let's dive into each reason why we think it is a must do in Disney's Hollywood Studios.
The Priority Seating
When you purchase a Fantasmic! Dining Package you and your group will receive tickets marked for that evening's show. These tickets will get you into a priority lane, bypassing the crazy long "standby" line and will take you right to the VIP seats.
The priority seating is in the exact center of the amphitheater, and there are great seats even if you show up in the last few moments before the show. Not to mention that these priority seats mean that you don't run the risk of waiting in the line, only to be turned away at the last minute because they are full, which definitely happens! Also, the seats that the dining package provides you with offers some of the best views of the show.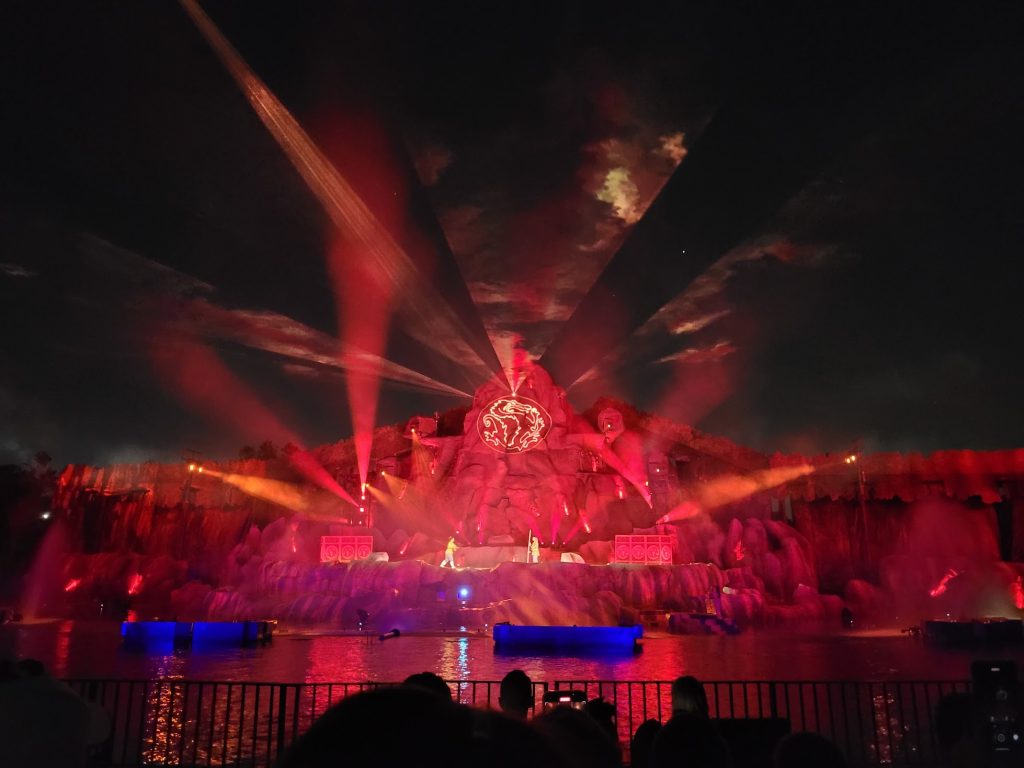 The Time
Speaking of not having to wait in the huge line, aren't there other things that you would rather do than wait for the show? Grab a snack, enjoy another attraction, or just take a breather from your long day. All of that is made easier when you purchase a Fantasmic! Dining Package.
Many recommend that if you want decent seats for Fantasmic! and are just going to use the standby lane, you want to be in line at least 60 to 90 minutes before the show is set to start. You will even notice the line forming 2 hours ahead of time to guarantee good views. However, with the Fantasmic! Dining Package, you only need to enter the amphitheater 30 minutes ahead of time. Then you can head in, grab a snack or use the bathroom, and take your seats in the center.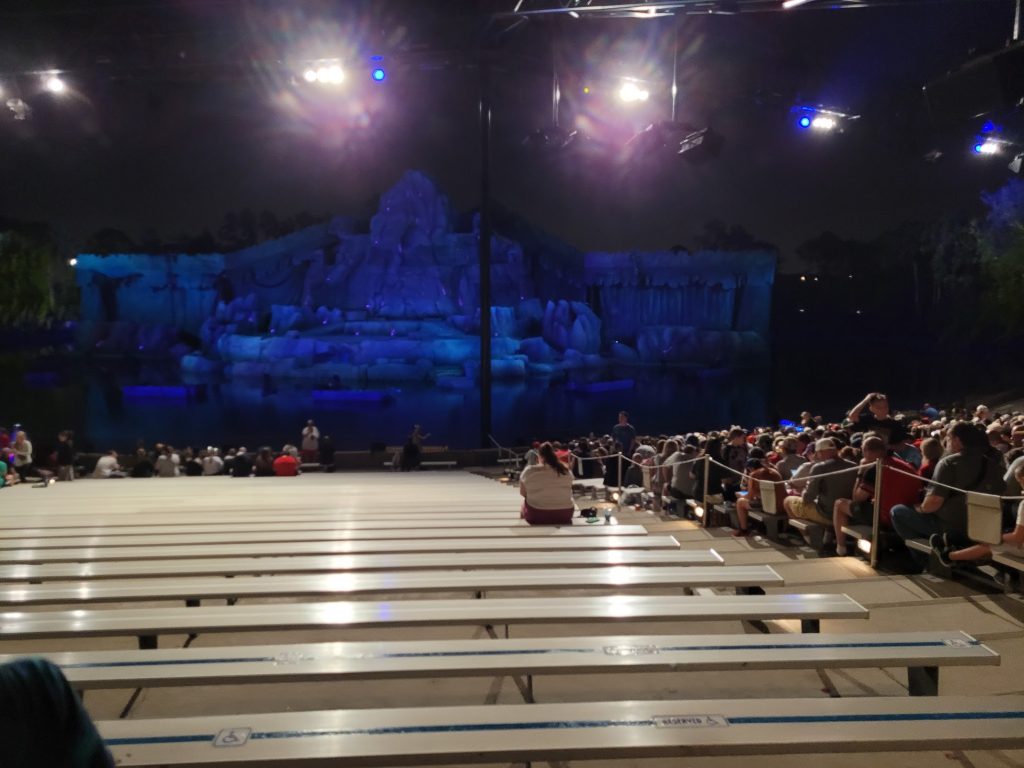 This gives you some extra time to take part in some of the other experiences that Disney's Hollywood Studios has to offer before you enjoy the show.
The Experience
Speaking of experiences, the Fantasmic! Dining Package offers you the best experience that the show has to offer.
The dinner experience is the start, any of the restaurants that offer the dining package have delicious food and incredible service. If you choose a character dining option, the experience is even doubled! Once your meal is done and the show begins, you truly do have some of the best seats in the house.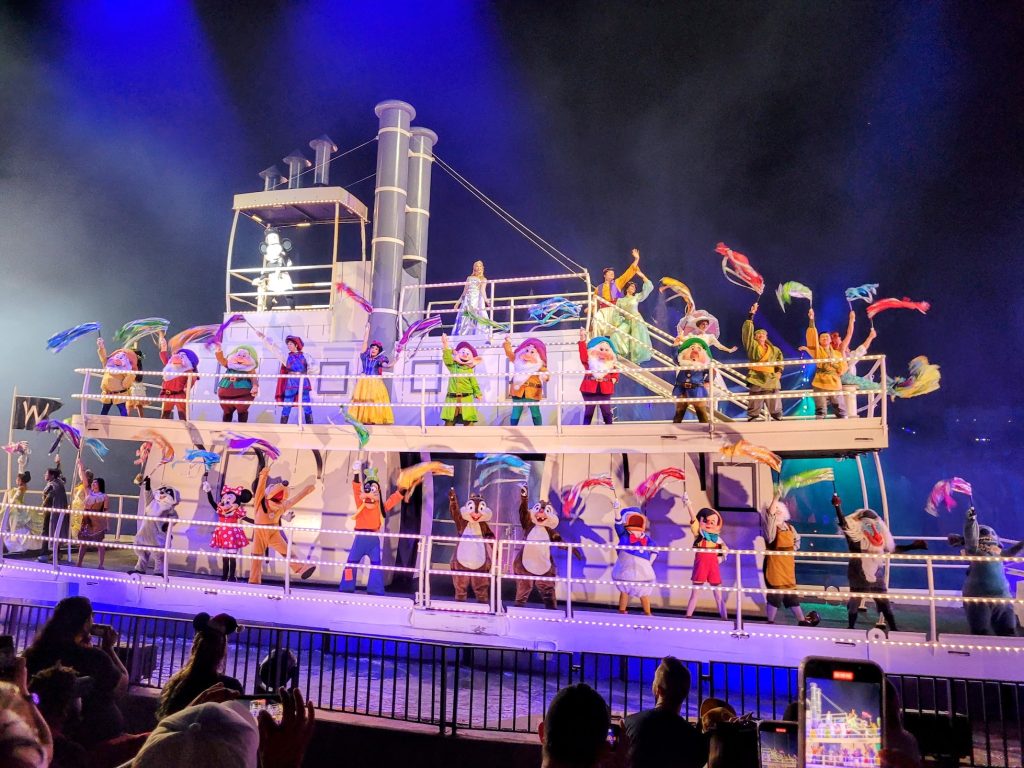 The water effects, the lights, pyrotechnics, and the characters will be right in front of you. It adds so much to the magic and experience for any Disney lover. Personally, seeing some of the most memorable and beautiful moments from Disney films being played out right in front of me, brought me to tears. Whether you're a Disney adult or a Disney kid, the experience is even better in the VIP seats.
The Food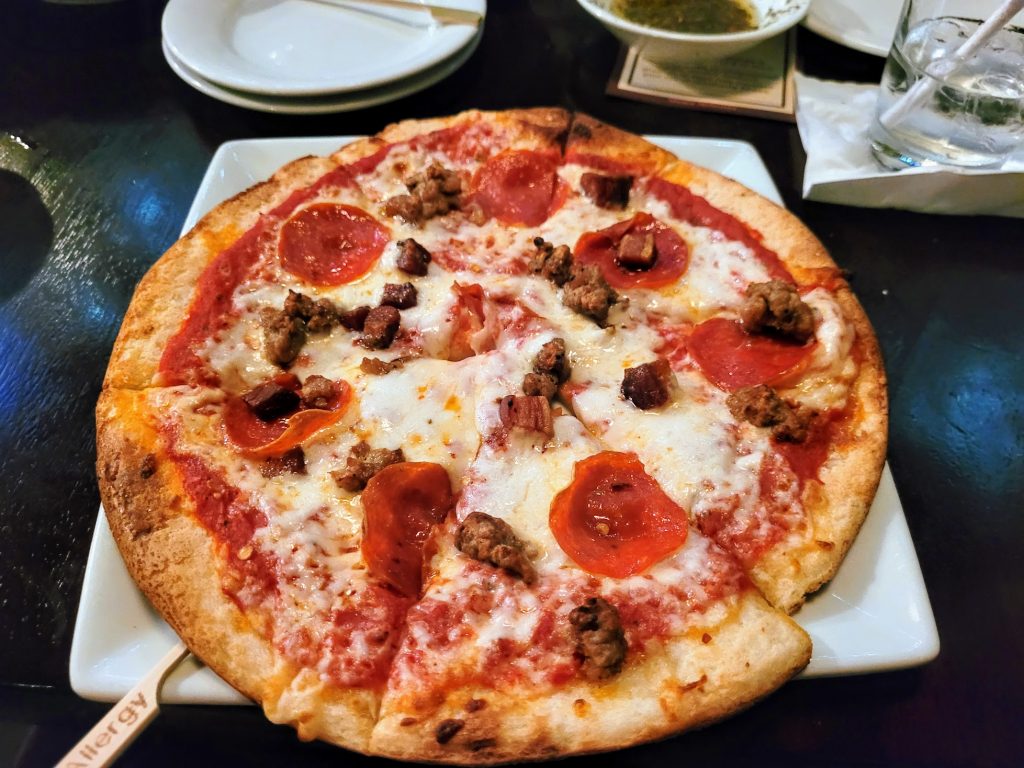 Obviously the food that you get at the participating restaurants is the same that you would get any other time that you eat there. However, the dining package is a prix fixe cost that allows each adult guest to choose 1 entree, 1 appetizer OR dessert, and a non-alcoholic drink for that set price. This actually turns out to be a lot of food and is a great opportunity to try to get the most for your money by ordering the most expensive things on the menu. This pays off and almost makes it so that you break even on the cost of food versus the dining package.
The Cost vs Benefit
The cost versus the benefit plays into the cost of your meal a lot, as well as those who plan to use Genie+ or Individual Lightning Lanes on their visit. Let's break this down a little bit, using my own meal as an example.
My family of 2 adults and 1 child enjoyed the dining package at Mama Melrose's Ristorante Italiano. The cost for the Fantasmic! Dining Package here is $54 per adult and $22 per child. So the cost for the meal before tax and tip with the dining package was $130.
Both adults ordered entrees that cost $36, an appetizer that was $18, and a dessert that was $8. The child got their entree and two sides that normally costs $12. All three of us got a fountain drink that normally costs $5. So if we had gone into the restaurant and ordered everything that we did without the dining package, we would have spent $125 before tax and tip anyway.
Given that many people purchase Genie+ for at least $15 per person, per day, and might use one of their selections on a parade, it stands to reason that $5 is extremely cheap (especially according to Disney standards) for priority seating at one of the best nighttime spectaculars that Disney offers.
If you are already planning on enjoying a sit down meal in Disney's Hollywood Studios, there is almost no extra cost to get the Fantasmic! Dining Package.
What Do You Think?
We are completely convinced that the Fantasmic! Dining Packages are 100% worth it. Let's recap all of the reasons why:
Best seats in the amphitheater!
Save time by avoiding the long line
Fully immersive experience in the show
A ton of delicious food
Tickets are almost free when compared to the cost of the food
Have you had the opportunity to do a Fantasmic! Dining Package yet? If so, do you recommend it as much as we do?
If you need more information on what you need to know for Fantasmic! Dining Packages, be sure to read our article: Fantasmic! Dining Packages – Everything You Need To Know, for any frequently asked questions.
Be sure to let us know why you love Fantasmic! in the comments below!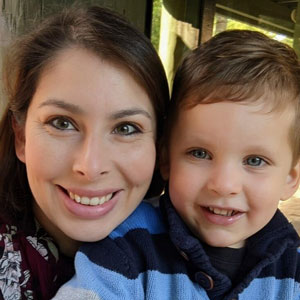 Written by
Rachel Van Norman
Contributing Writer
Rachel fell deeply in love with all things Disney as a little girl. Now as a wife and a mother herself, she shares this Disney obsession with her son and everyone around her. From her love of princesses to eating all the Disney food, Rachel spends her time radiating Disney magic and keeping everyone up to date on Disney news.