Those who love technology and convenience will love the new facial recognition technology at Walt Disney World. The facial recognition test is now active at Magic Kingdom and available for guests to try out.
Although this technology sounds very space aged, it is very simple to use. Guests will simply need to look for the lines that have facial recognition signs. In these queues guests will hold up their tickets or MagicBands to the scanner. Guests will look into the camera as their picture is captured. At this time guests will need to keep on their facial coverings, but need to remove sunglasses and hats to use the facial recognition. 
When the scan is completed, guests will enter the park and the image will turn into a numerical code. This code will be unique to each person's park admission. Directions are also placed in the line for guests to follow.
It is important to note that the facial recognition is simply undergoing testing at this time, and is not a substitute for current entry protocols such as tickets, MagicBands, or the new MagicMobile system Disney recently introduced. These will still need to be scanned at this time. Disney is testing this new system to see if it is feasible that future tickets could be completely touch-less and hands free. Since this is just a test, all scanned images will be destroyed after 30 days to protect guests' privacy.
Also, the new facial recognition technology is completely optional and only for those who would like to give it a try. Also, those who are under 18 may only participate with a parent or guardian present.  
This new technology may be the future of Disney theme parks to make entry and other queues quicker and more efficient. 
What do you think about the new facial recognition technology at Walt Disney World? Is this something you'd like to try out on your next visit to Magic Kingdom? Let us know in the comments below.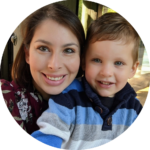 Written by
Rachel Van Norman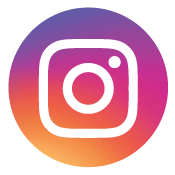 Guest Author
Rachel fell deeply in love with all things Disney as a little girl. Now as a wife and a mother herself, she shares this Disney obsession with her son and everyone around her. From her love of princesses to eating all the Disney food, Rachel spends her time radiating Disney magic and keeping everyone up to date on Disney news.