EPCOT's Eggstravaganza Scavenger Hunt has returned to Epcot for the 2023 Flower & Garden Festival! This activity is perfect for those looking for a family friendly activity in Epcot that does not involve waiting in lines. The purpose of the scavenger hunt is to find all of the painted eggs throughout the World Showcase. Each one is painted to look like one of Disney's famous rabbit characters.
Some of these can be a little tricky to find, especially if you are hoping to find them relatively quickly so that you can move on to other Epcot attractions. There is no need to worry, here at DVC Shop we have your back. We have compiled a list of all of the egg locations below!
How To Play
In order to enjoy the scavenger hunt guests will first need to purchase a map. The maps can be purchased for $9.99 plus tax at a variety shops around EPCOT. We purchased our map inside the Gateway Gifts shop that's located right next to the queue entry for the Spaceship Earth attraction. You can also apply discounts, such as annual passholder discounts, to the map purchase to get a couple of dollars off the cost!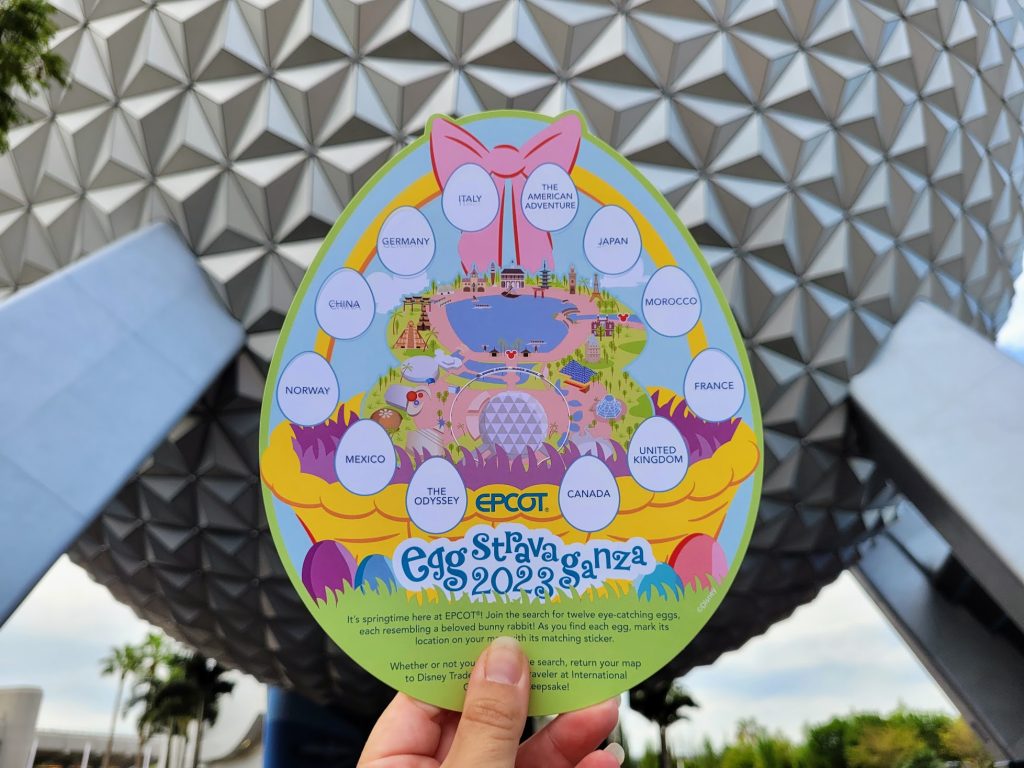 It's important to note that you don't have to complete your map in order to claim your prize. You can simply pick up your prize when you first purchase the map, so you won't need to com back to the store later when the crowd might be higher. Also, you do not need to complete the map in one day, you can come back another time if you wish to take your search slow.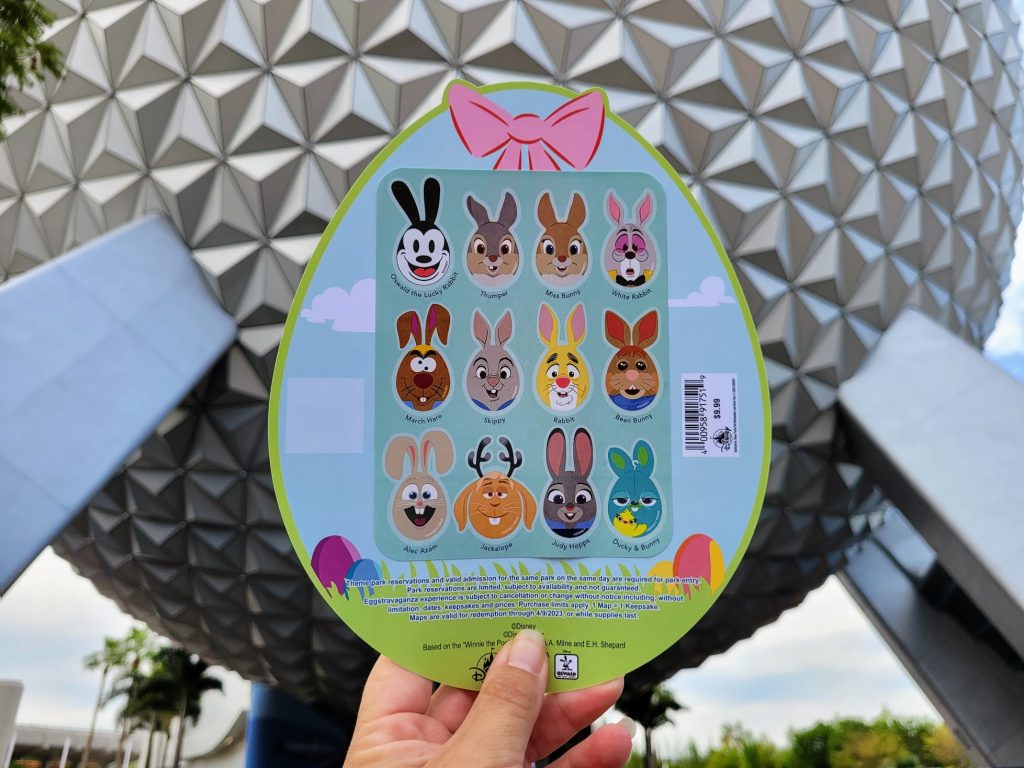 Egg Locations
If you need help finding any of eggs, we've compiled each of their locations below. Simply click the sections below to expand and get directions and photos to help you locate them. Be warned, spoilers ahead!
Prize Redemption
Congratulations, you have found all of the eggs in EPCOT! Now that you have completed the EPCOT Eggstravaganza Scavenger Hunt, you will want to head into one of the redemption locations to pick up your prices. Not every store in EPCOT will have prizes but you can spot which ones do by heading to the Redemption Location sign shown below.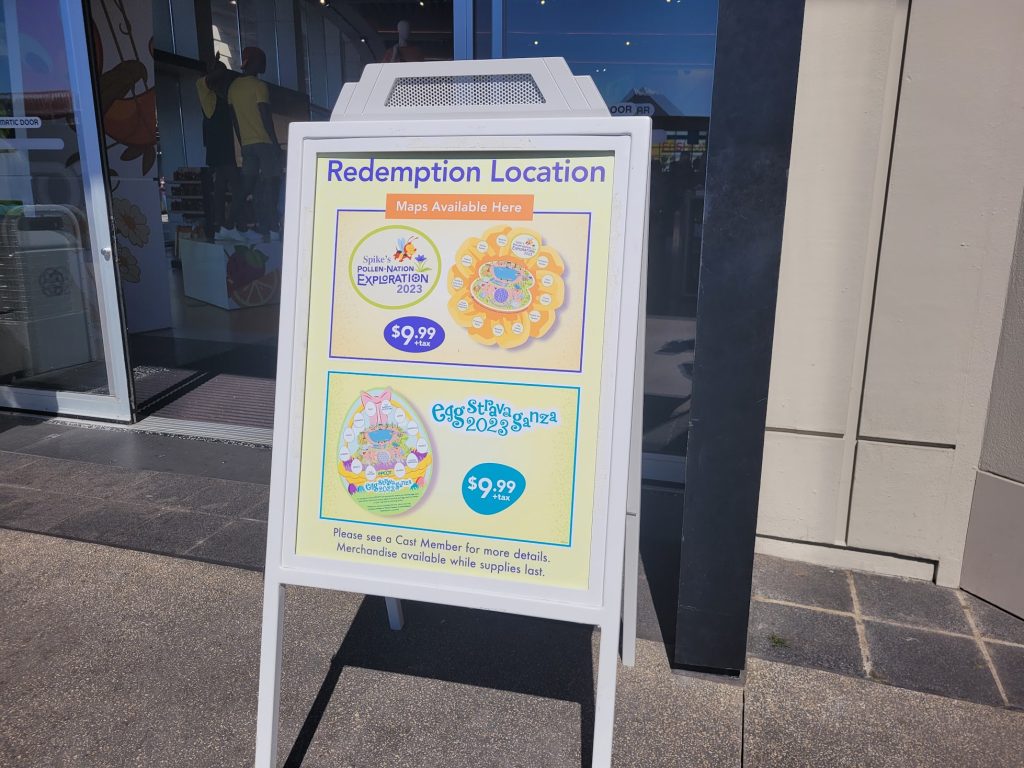 We did notice that there were some Festival Marketplace locations throughout the World Showcase that had maps and prizes as well this time around. These did not have signs in front, but you can see the prizes in a case at the registers.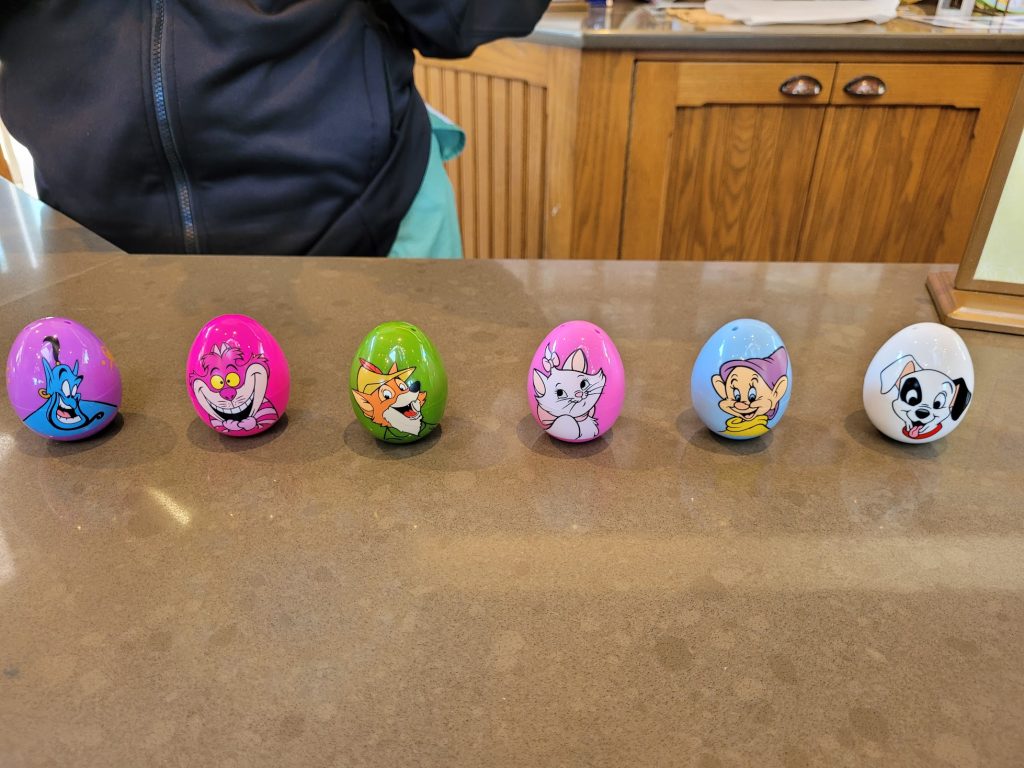 The prizes this year are so cute! You will be able to choose from 6 different Disney eggs. The characters on the front are:
Genie
The Cheshire Cat
Robin Hood
Marie
Dopey
Spot
There really is no wrong choice! Be sure to get yours as soon as possible, since these eggs are not guaranteed to be around for the entirety of the festival.
Happy Hunting!
There you have it, all of the egg locations for EPCOT's 2023 Eggstravaganza Scavenger Hunt! We had so much fun finding them and hope you do too!
Have you done the Eggstravaganza Scavenger Hunt for the Flower & Garden Festival this year? Let us know in the comments below which egg is your favorite! As always, check back often on the DVC Shop blog for all the best tips on making your Disney vacation as magical as possible and all latest developments for Disney theme parks & Disney Vacation Club resorts.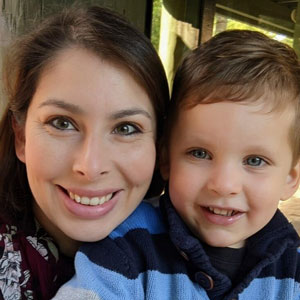 Written by
Rachel Van Norman
Contributing Writer
Rachel fell deeply in love with all things Disney as a little girl. Now as a wife and a mother herself, she shares this Disney obsession with her son and everyone around her. From her love of princesses to eating all the Disney food, Rachel spends her time radiating Disney magic and keeping everyone up to date on Disney news.