Disney's Epcot is known as a park that transports its guests, not only around the world, but also to the world of tomorrow. However, the Florida park that we know today is actually quite different from Walt Disney's original plan for Epcot. The original plan for Epcot was one built on innovation, boldness, a little bit of insanity, and a very large dream. 
Epcot, and the other Walt Disney World parks, were originally dreamed to be EPCOT: the Experimental Prototype Community of Tomorrow. In Walt Disney's plans, he wanted to create a Utopian city that would include everything a large city would have to offer, and more. 
Twice The Size of Manhattan
After creating Disneyland in 1955, Walt Disney began dreaming of more. He purchased 27,400 acres of land in Florida. To give you an idea of the scale, this amount of land is actually twice the size of Manhattan. The land, which was located between Orlando and Kissimmee, was meant to be developed as its own city. This city would include:
The Airport of Tomorrow 

1000 Acre Industrial Park

Walt Disney World Theme Park

EPCOT: the Experimental Prototype Community of Tomorrow
City of The Future
Walt Disney saw this as an opportunity to create an ever changing prototype city, that would try out new things to serve as a model of how the rest of American cities should live and grow. It was intended that 20,000 people would be selected to live inside of Epcot, which was to span 50 acres. The acreage would then have a snow globe type top built around it that would allow for temperature control, creating optimal weather. 
The center was determined to be the largest and most dense area of the city. There would be a 30 story tall hotel and convention center, apartment housing, and most places of business. Businesses would include things such as movie theaters and restaurants, as well as shopping that would be modeled after places around the world. The shops would be similar to how the World Showcase has now. All around this center would include the residential housing for the people selected to live here. The epicenter of the city would also have a terminal, similar to Grand Central Station, where all public transit would let off.
Walt's Original Plan for The Monorail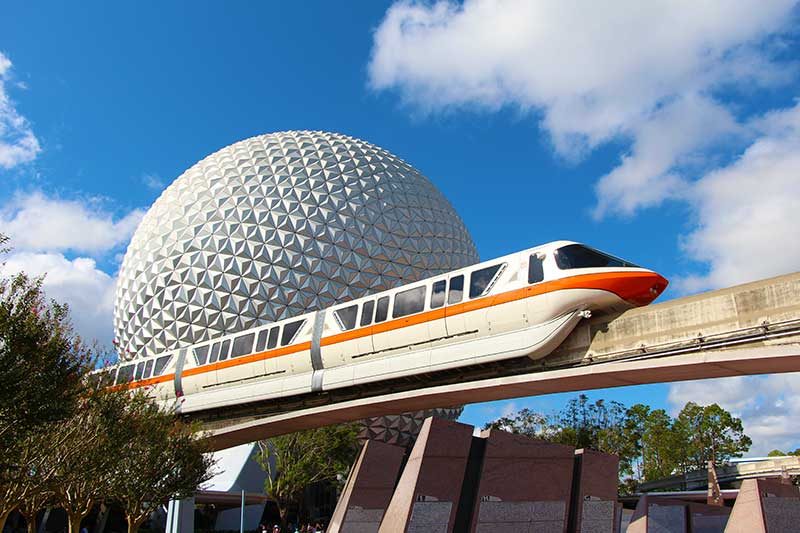 Everything in this area was to be connected by Disney's own public transportation. Public transit would include an extremely large monorail system, similar to what is used in the Florida parks today. In addition, Walt Disney also designed the WEDWay PeopleMover to transport the residents. These can also be seen in the theme parks today in Magic Kingdom's Tomorrowland. The idea was that the transportation would work so efficiently that there would be no need for cars, but they would still be allowed. People would instead drive their vehicles, if they chose to have them, on underground roadways to avoid pedestrians. 
1000 Acre Industrial Park
The idea that everyone living in Epcot would have what they needed was applied to work-life as well. Although the population of the city would have been allowed to work outside of the dome, Walt intended that everyone who lived in the city would work there in conjunction with Disney staff. Together they would work on analyzing research, prototypes, computer programs, and in developmental laboratories to find ways to always improve Epcot and the rest of the United States.
Honoring Walt Disney's Vision
The plan for the Experimental Prototype Community of Tomorrow was deemed too impractical to continue after Walt Disney's death. Instead, the plan for Epcot was reworked to be what it is today. Sections of the park share parts of the original vision, in the innovation of Future World and the sense of togetherness in the World Showcase. A Disney City did, however, come to fruition. Celebration, Florida was designed and built by the Walt Disney Company during the 1990's to further honor Walt's vision.
Have you ever heard of Walt Disney's original plan for Epcot? What do you think of it? Do you like Epcot the way that it is, or would you have rather seen the original plan come to light? Let us know what you think about it in the comment section below.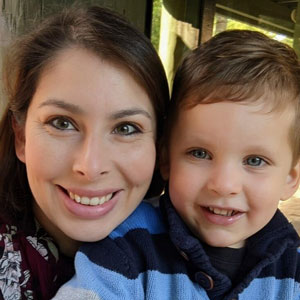 Written by
Rachel Van Norman
Contributing Writer
Rachel fell deeply in love with all things Disney as a little girl. Now as a wife and a mother herself, she shares this Disney obsession with her son and everyone around her. From her love of princesses to eating all the Disney food, Rachel spends her time radiating Disney magic and keeping everyone up to date on Disney news.