During the D23 Expo it was announced that Harmonious, EPCOT's nighttime spectacular, will be replaced at the end of the 50th anniversary celebration. Harmonious was originally slated to debut in 2020, but due to delays it instead premiered on October 1st, 2021 as a part of the 50th anniversary. It was announced that a new show would be taking its place, but no other details were originally offered.
Now that some time has passed, Disney has released more details in regards to the show that will be replacing Harmonious. A new show will be coming to EPCOT in late 2023 in celebration of Disney's 100th year, but no official release date or details on what this show will entail have been released.
Since there will be a period of time between the ending of the 50th anniversary (March 31, 2023) and the beginning of the 100th year celebration, Disney announced that they will be bringing back EPCOT FOREVER to replace Harmonious in the interim. Previously announced to be permanently retired, this will most likely be a once in a lifetime opportunity to witness this show, probably for the last time.
Originally, EPCOT FOREVER debuted on October 1, 2019. It featured both fireworks and stunt kites. It closed when the Disney World parks closed due to the COVID-19 pandemic. When the show came back on July 1, 2021 there were no more kites and instead Disney had added in more fireworks. The final showing of this nighttime spectacular was on September 28, 2021.
We are sure that many are excited about the return of EPCOT FOREVER for a limited time, as well as excited to see what Disney will present next year for the 100th year celebration. What are your thoughts on EPCOT FOREVER? Let us know in the comments below!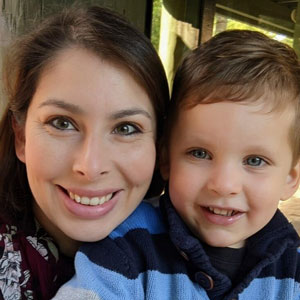 Written by
Rachel Van Norman
Contributing Writer
Rachel fell deeply in love with all things Disney as a little girl. Now as a wife and a mother herself, she shares this Disney obsession with her son and everyone around her. From her love of princesses to eating all the Disney food, Rachel spends her time radiating Disney magic and keeping everyone up to date on Disney news.