The Christmas holiday decorations are up so now you can visit Disney Springs to enjoy the festivities! What I love seeing when I walk from one end to the other is looking for the decoration changes that happens from one area to another.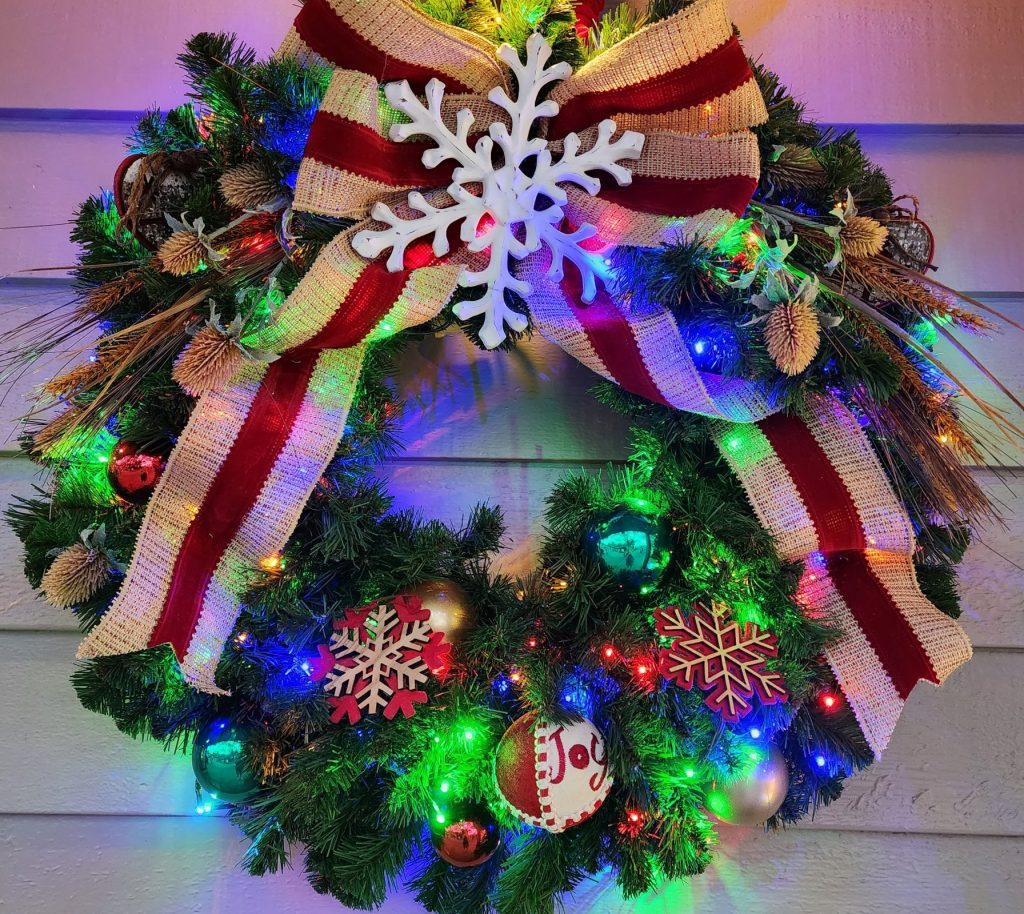 As you walk through Disney Springs, take a few minutes to look at the décor and how it works with the colorful Disney feel of the Marketplace, the elegance of the Town Center, unique steampunk feel touches in The Landings and traditional feel in the West Side. I arrived late afternoon, so I could see more of the details of the trees during the light, and then see the trees and decorations start lighting up more as it gradually got dark. Make sure you look for photo opportunities as you are walking around as there are several fun displays that would make some fun backdrops for your pictures.
Enjoy The Disney Springs Christmas Tree Stroll
The Disney Springs Christmas Tree Stroll for 2022 is featuring 20 festive, fun and beautiful trees to find throughout the different areas. When you arrive, I suggest you first stop by one of the map locations to get your tree map, as this year it features not only the locations, but 32 offers and discounts from the merchants and restaurants throughout Disney Springs, which is a few more then 2021. Tree Stroll maps are conveniently found near the entrances of parking and transportation areas. Stop by The BOATHOUSE, City Works Eatery & Pour House, Crystal Arts by Arribas Brothers, Planet Hollywood or UNIQLO to pick up the free map.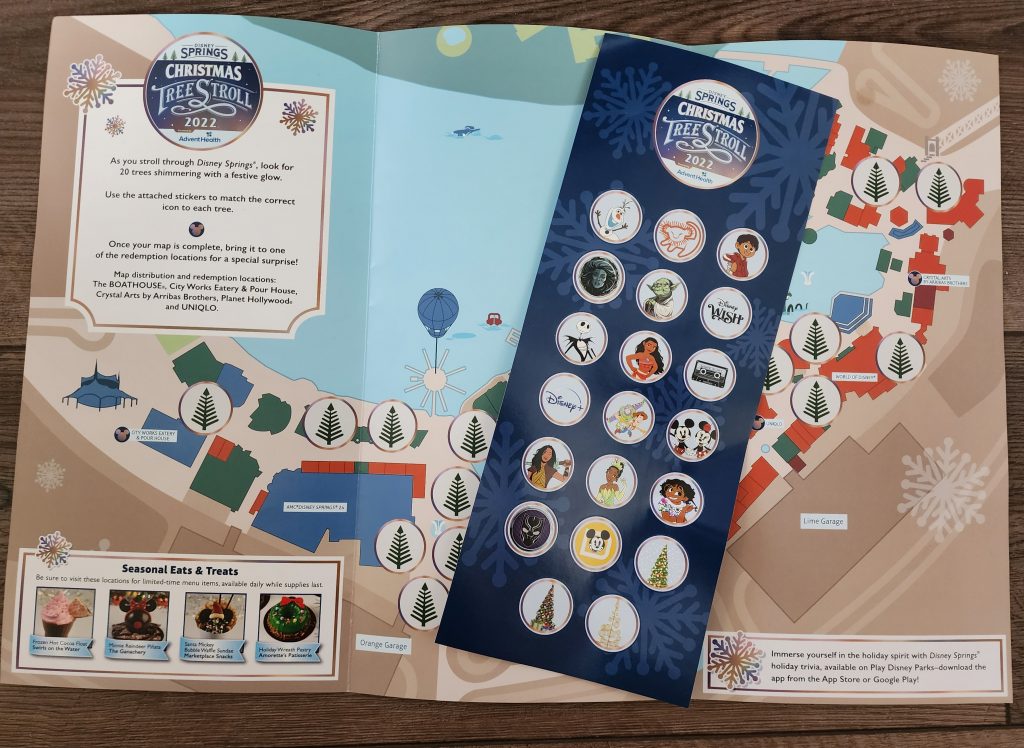 The map includes stickers so as you find each tree you can mark the map. If you'd like to look at the map before you arrive, download the map to take a peek at the cluster of trees throughout the complex, as well as where you can find the stores to pick up the map. After you fill your map, return back to one of the map locations and show your filled map to receive your prize. The Christmas Tree Stroll runs from November 11th through December 30th.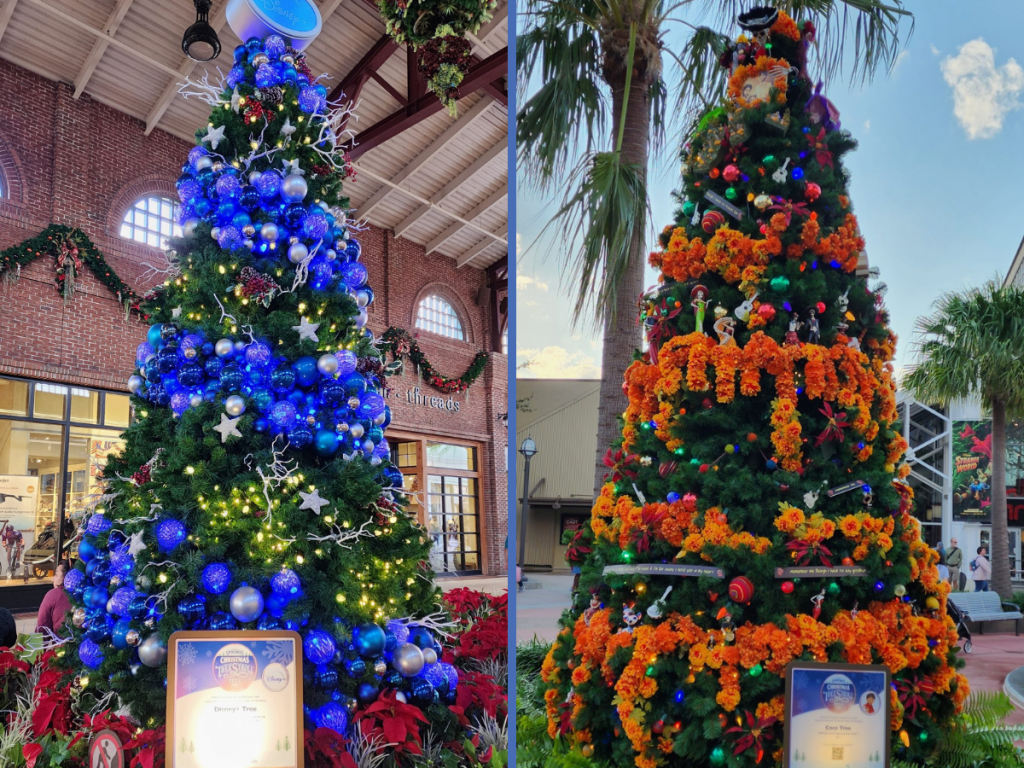 Meet Santa At Disney Springs
Santa will be at Disney Springs from November 11th through December 24th at Once Upon A Toy. One person from your party should join the virtual queue on the My Disney Experience App, which will allow up to ten people in your party to join the line. There are several times offered during the day starting at 9am and ending at 6pm.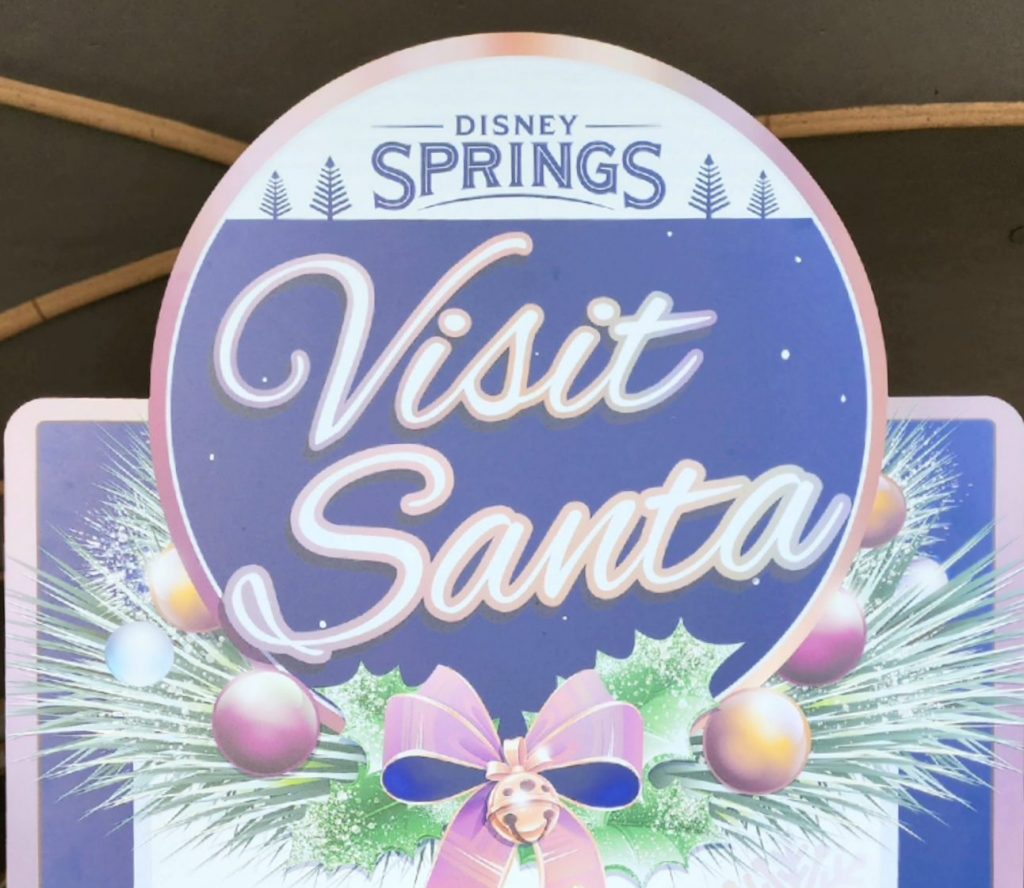 Find Sweet And Savory Surprises To Enjoy This Season
Nothing says the holidays better then food, and there are several locations where you can find special holiday treats. Pop into Amorete's Patisserie to choose from several beautiful holiday treats or stop by The Ganachery for the Olaf Hot Cocoa Surprise. But what I'm looking forward is something more savory, so we are going to make sure we visit Jack Lindsey's Hangar Bar's. When I saw the "Naughty or Nice" Deviled Eggs, Grandma's Revenge Venison Sliders and the Claus Mo, which I'm pretty sure is a holiday twist on a Cosmo, I knew my family would be happy to try these treats during our holiday trip. I'm sure we will be having a Post-Flight "Milk" and Cookies as well. For more details, check out the Disney Springs website and find out more details as to which eateries are having special treats as well as the Tree Stroll Map for discounts.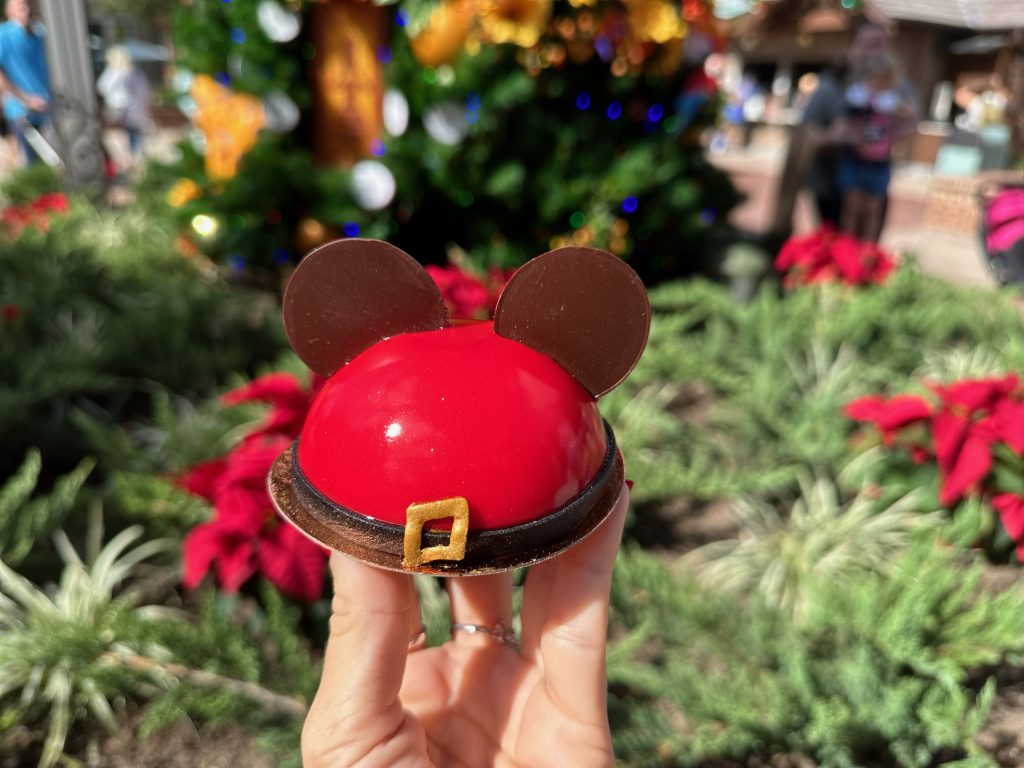 Don't Forget The Shopping Deals
Several of the merchants at Disney Springs are offering discounts from November 11th through December 30th , so take advantage of those discounts while you are holiday shopping or picking up some souvenirs from your trip. You'll find the complete list of merchants on the back to the Christmas Tree Stroll map, so even if you aren't interested in doing the stroll, pick up a map so you'll have the list handy when you are shopping or eating.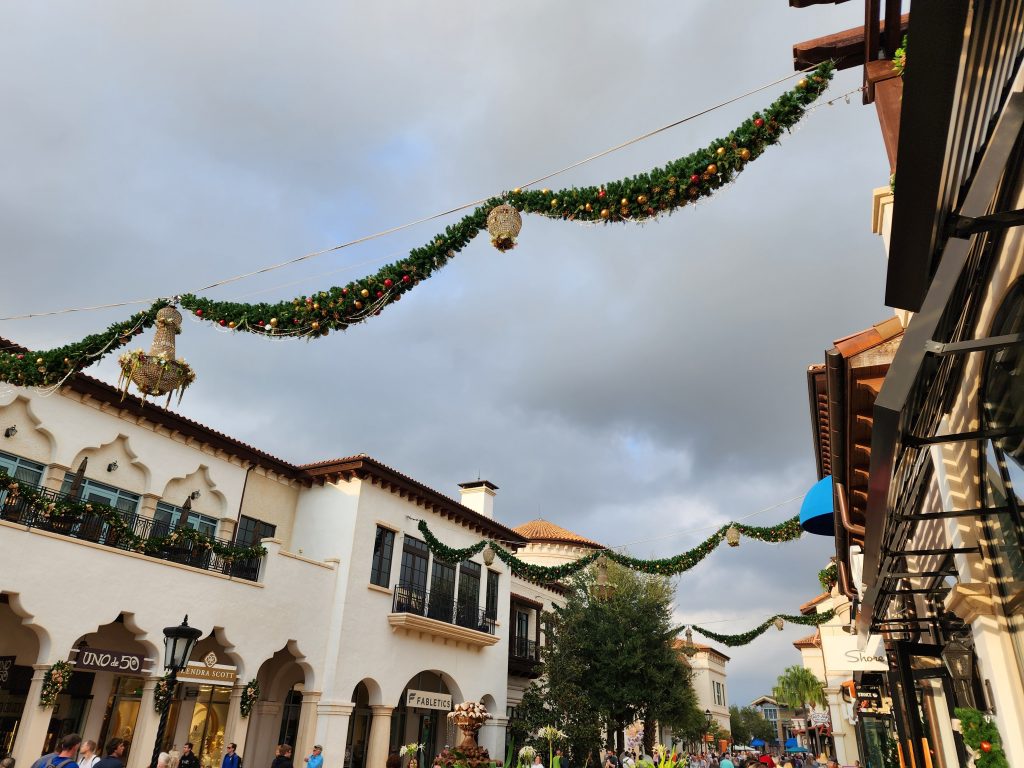 Still need a room for a holiday get away? Check out DVCShop for rental availability,  then enjoy strolling throughout the decorations at Disney Springs. What part of the holidays is your favorite at Disney Springs? Share your favorite with us.
Written by
Karen Fountain
Contributing Writer
Karen has been a Disney fan her whole life and has been visiting almost yearly since 1997, when her daughter turned 4. She has become an avid cruiser with Mickey as well. Born and raised in the Washington, D.C. area, she recently she sold her business and with her husband, decided it was time to make the Orlando area their new home. They love being able to pop over to Disney on a whim and enjoy lunch or dinner at Disney Springs or catch a concert at Epcot.