Walt Disney World is usually described as the Happiest Place on Earth, but during the summer months it can also be described as the wettest. Florida is known to be incredibly rainy during the summer months, and June through November is also considered hurricane season. Although a hurricane may sound scary for many who are not familiar, Disney property is actually one of the safest places to be in the middle of a hurricane. This is largely in part to Disney's hurricane procedures that are taken very seriously in the parks and in the resorts.
Currently, there is a lot of talk about Hurricane Ian, which is expected at this time to impact Walt Disney World Resort on some level. It is unclear what that impact will look like at this time, or if the theme parks will be closing on the days that the storm is projected to pass, but regardless of what that looks like, it does not mean your vacation is ruined!
Although it would be a somewhat difficult task to find people heading into the Walt Disney World theme parks during a hurricane, the same cannot be said for the Disney World resorts. Some guests will keep their travel plans and Florida locals are known to head to the Disney resorts to ride out the storm, and in true Disney fashion, it can be a magical and safe experience.
Disney Keeps The Lights On
The biggest reason that many people prefer to evacuate at Disney World is because they will most likely be able to keep the lights on for you. Many homes all over Florida will lose power for some period of time during a hurricane, but that is not the case in Disney. Due to Walt Disney World's solar power and their electrical grid, they are able to maintain power to the rooms and necessities to keep things running smoothly until the storm passes. Disney even has their own water treatment plant to provide water throughout Walt Disney World!
Meals
Another perk of being at the resorts during hurricanes is the food. During a hurricane Disney will even provide meal kits at the resorts for their guests to purchase. During the time that the hurricane is going on Disney will close the restaurants and quick service locations in the resorts, but before that happens they will have boxed up meals for guests to take to their rooms to enjoy during the next day or so while the storm goes on.
Bring The Whole Family
When a bad hurricane passes through Florida, it is usually considered a state of emergency by the governor. When that happens and people evacuate, Disney will allow guests heading into the resorts to bring their pets with them. There are a few ground rules that guests with pets need to follow, such as not leaving them unattended in the rooms or bringing them into restaurants, but this is one of the few times that pets are welcome at Walt Disney World. Also, if you're lucky will may catch the pet parades at various Disney resorts!
Magical Touches
It wouldn't be Disney without some magical touches, and natural disasters are no different. Disney tries their best to make a possibly scary experience enjoyable for adults and children. In fact, some guests who have weathered the storm on Disney property have said that it was some of the best times of their vacations. Disney will bring characters out in the resorts for special meet and greets during hurricanes. In addition, the resort will provide extra activities for children such as scavenger hunts or art activities to help keep the little ones entertained.
Quick Cleanup
Probably one of the coolest factors of staying in a Walt Disney World resort during a hurricane is that when it is over, you won't even know it happened. Cast Members will have the entire resort cleaned up and spotless within 48 hours after the hurricane is over, but most people say that the next day it is already cleaned and done.
Cast Member Volunteers
How does everything run so smoothly in Disney during these difficult times, or really, anytime? The answer to that question is always the Cast Members. Cast Members volunteer for the hurricane team at Disney World, and it is no small offer.
Cast Members on the hurricane team will pack enough clothes for 2 to 4 days and they sleep in the underground area when they are off duty. This is of course so that Cast Members do not have to risk traveling during inclement weather and can stay as safe as possible.
What If You Get Stuck?
So what happens if you have traveled to Orlando, Florida and get stuck in a hurricane? Well, first things first Disney will bend over backward trying to find you a room. There have even been times that Disney has allowed guests to stay at the resorts without charging them DVC points.
When the weather is deemed too dangerous for guests to wander around the resort, guests will be required to stay inside of their room during certain hours in an attempt to keep everyone safe and sound. However, guests will be equipped with their meals that Disney has provided or they have purchased and kids will most likely have made it to the room with some fun activity to take up some time.
The Best Disney Resort To Stay At During A Hurricane
We all have our favorite Disney resorts, but during a hurricane the resorts with a lobby attached such as Animal Kingdom Villas, Bay Lake Tower, Beach Club Villas, Boardwalk Villas, Copper Creek, and Riviera Resort are the best. The characters events, as well as meal kits, are located in the lobby. If you are in one of the resorts that do not have a lobby attached, and you are confined to your room, you will not have access to some of these conveniences that Disney offers during a hurricane.
Stay Safe!
Inclement weather can be scary, but it is a certain part of Florida vacationing and living that is unavoidable. The best thing that we can do is work through it and make the best out of the situation. Let's just say that riding out a hurricane in Walt Disney World resorts is by far one of the best ways to do that.
Walt Disney World has their hurricane precautions down, like a well-oiled machine. This year's hurricane is definitely not their first, and it will not be their last. When it comes to enjoying a situation that is normally not that fun, Disney tries their hardest to make the experience as enjoyable as possible, while also maintaining a high level of safety.
Have you ever hunkered down in a Walt Disney World resort during a hurricane? What was your experience like? Let us know in the comments below!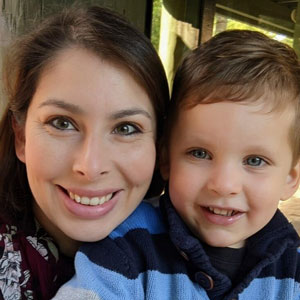 Written by
Rachel Van Norman
Contributing Writer
Rachel fell deeply in love with all things Disney as a little girl. Now as a wife and a mother herself, she shares this Disney obsession with her son and everyone around her. From her love of princesses to eating all the Disney food, Rachel spends her time radiating Disney magic and keeping everyone up to date on Disney news.