Grab your friends and family and join in on this fun Disneyland tradition. Every spring the Disneyland Resort hosts an egg hunt called "The Eggstravaganza" throughout the parks as well as Downtown Disney. This year, the event runs from March 31 to April 17, 2022, the last day being Easter. Search high and low for large character painted eggs placed at different locations throughout The Disneyland Resort. Look a top of buildings, in bushes and display windows.
How To Join The Eggstravaganza
At select locations you can purchase a game board for $9.99 before tax and Magic Key Discount. The game board has a total of 12 locations. Included are 12 stickers that correspond with the character eggs hidden throughout the resort, as you find the eggs place the correct sticker on the location of your game board. This is such a fun new way to explore the parks and make new memories while hunting! If you have any trouble finding eggs, be sure to ask a cast member for help or even a clue; they are more than willing to point you in the right direction.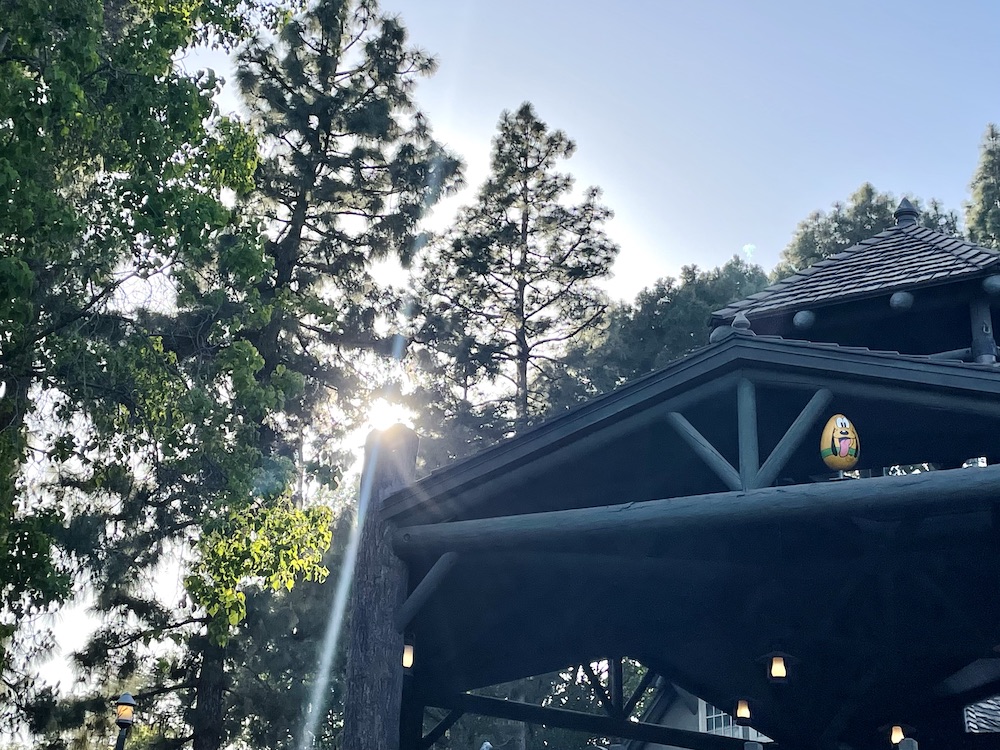 Where To Purchase And Prize Locations
After you have finished with the Egg hunt, turn in your game board for a prize! You get to select 1 of 6 collectable character eggs, redeemable at select locations. Collectable character prize eggs are The Cheshire Cat, Dopey, Robin Hood, Marie, Genie, and Patch from 101 Dalmatians.
Prize Locations:
Prize locations have a variety of fun Eggstravaganza themed Photo-ops and props to take photos with before or after your hunt.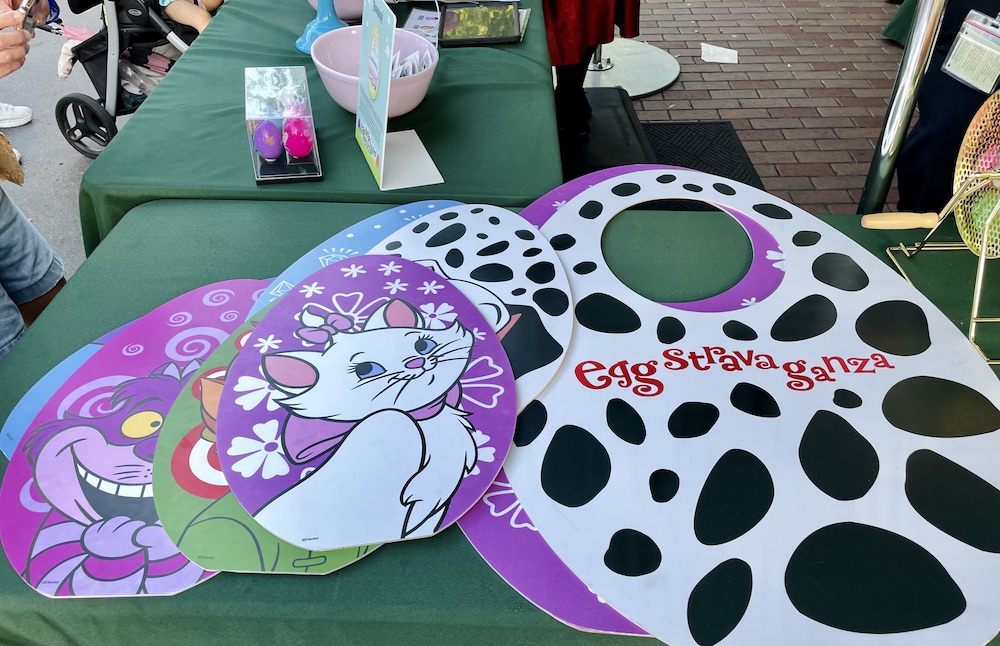 Purchase locations:
Disneyland
20th Century Music Company
Adventureland Bazar
Bonanza Outfitters
Disney Showcase
Disneyana
Emporium
Le Petite Chalet
Little Green Men Store Command
Pieces of Eight
Plaza Point
Pooh Corner
"it's a small world" Toy Shop
Disney California Adventure Park
Acorns Gifts & Goods (Disney's Grand Californian Hotel & Spa)
Elias & Co.
Gone Hollywood
Humphrey's Service & Supplies
Oswald's
Ramone's House of Body Art
Rushin' River Outfitters
Seaside Souvenirs
Trolley Treats
Downtown Disney
Acorns Gifts & Goods (Disney's Grand Californian Hotel & Spa)
Disney Home
Disney's Pin Traders
Disney's Fantasia Shop (Disneyland Hotel)
Mickey in Paradise (Paradise Pier Hotel)
Wonderground Gallery
World of Disney
Details To Remember
A limit of 6 game boards per person can be purchased. One prize per game board can be redeemed. You can redeem for your prize through April 30, 2022. In order to participate inside of Disneyland and Disney California Adventure Park you must have a valid ticket or Magic Key Pass with a reservation to enter the park.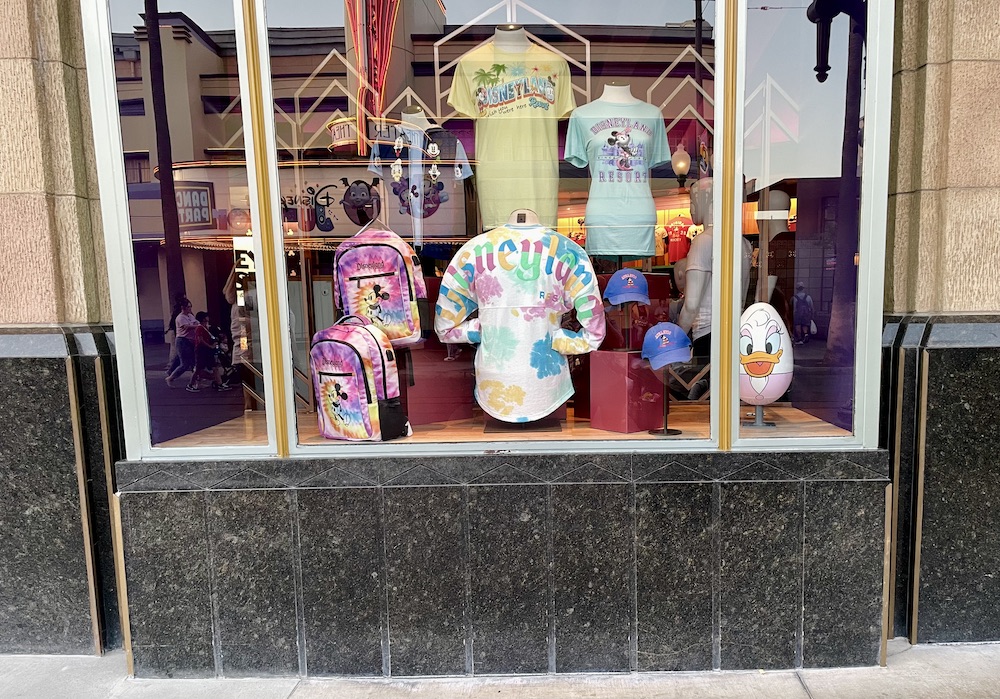 This is such a fun tradition for all ages. A very egg-citing way to celebrate spring and explore The Disneyland Resort! Have you ever done Disneyland's Eggstravaganza? Did you enjoy it? There is only a few days left of this fun event so if you are visiting the parks in the upcoming week be sure to add this to your itinerary!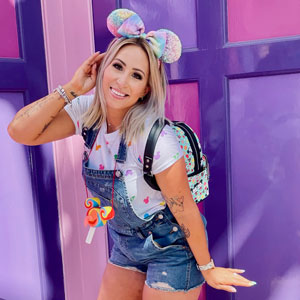 Written by
Brittney Malina
Contributing Writer
Brittney has been going to Disneyland since she was 3 years old. She has had a deep love for all things Disney ever since. Now as a wife and mother of two, she gets to share the love with her family and re-live the Disney magic through her children's eyes. Brittney is a Legacy Passholder and you can find her walking down Main Street, U.S.A. with a churro or iced coffee in hand.