Hop on the legendary Disneyland Railroad for a scenic tour of the Happiest Place On Earth! 
Disneyland Railroad Details

| | |
| --- | --- |
| Disneyland Resort Park | Disneyland Park |
| Location in Park | Main Street USA |
| Height Restrictions | Any height |
| Age Interests | All ages |
| Thrill Type | Slow ride |
| Hours | Open to varying hours |
| Wait Times | Low |
| FastPass+ | No |
| Accessibility Information | Guests may remain inWheelchair/ECV |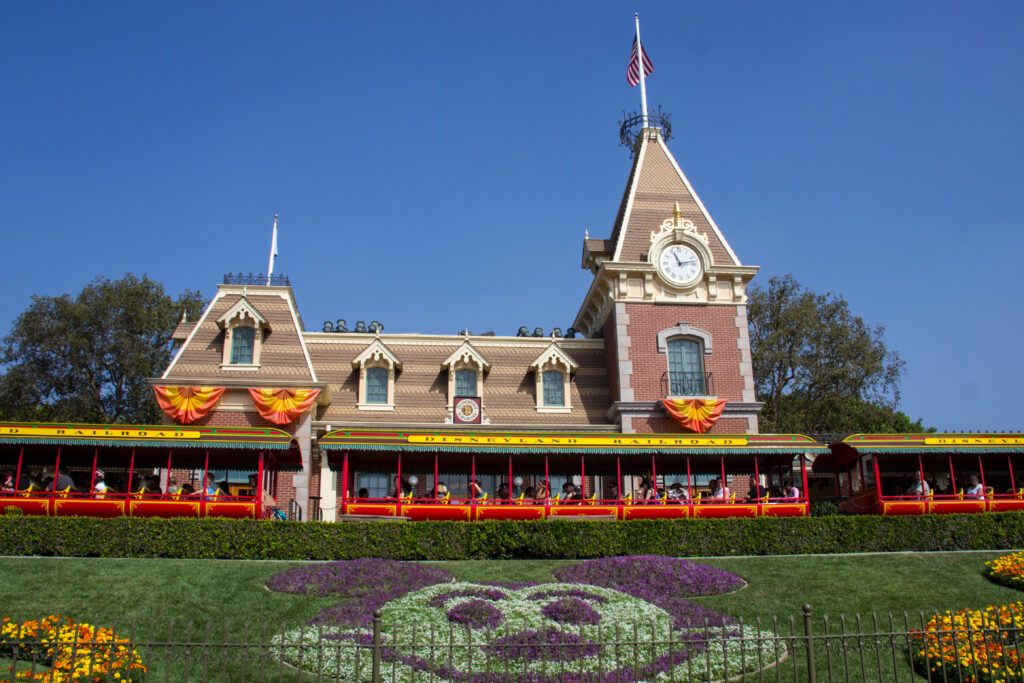 Attraction Overview
All aboard for an attraction the whole family is sure to love. Join in on a beloved Disneyland ride that starts on Main Street U.S.A. and takes you on a tour of the magical Disneyland Resort. Whether you're young or just young at heart, the Disneyland Railroad will be an adventure you won't forget.  
You can find the main entrance of the famous Disneyland Railroad on Main Street. Once you head up those stairs of the train station, you can board the train vehicle for your experience to begin. This 18 minute long attraction doubles as transportation and a ride for entertainment. The Disneyland Railroad doesn't just take you around the park but additionally brings you to 4 themed landscaped areas for your enjoyment. You'll find yourself exploring the American Rivers of the Columbia, Rio Grande, the Missouri, and the Mississippi. 
As you make your way through these beautiful landscapes, you will also see some of Disneyland park's famous attractions. During your travels, you'll find yourself inside and passing rides such as Splash Mountain and Big Thunder Mountain Railroad. If you decide on your journey to stop at one of the other main rides, there are multiple locations to get off the train. You will find these station stops in the park at either New Orleans Square, Toontown, Tomorrowland, and of course, where you can start on Main Street.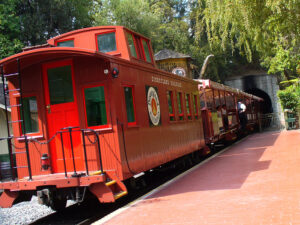 There's a lot of history when it comes to the Disneyland Railroad since it's one of the opening day attractions back on July 17, 1955. Walt Disney always had an infinite love when it came to trains so it was no question whether or not he was going to have one built in Disneyland. There are five different train vehicles that are named after American locomotive legends and one named after a Disney Animator. You can find C.K. Holiday, E.P. Ripley, Ernest Marsh, Fred Gurley, and Ward Kimball still operating as restored working narrow gauge engines at The Disneyland Resort. Ward Kimball was the animator who inspired Walt's love for wanting and having these engines involved in the parks for the Disneyland Railroad. 
On certain days you can take a guided tour called The Grand Circle Tour that gives you an up-close and personal look at these trains. This tour also includes an exclusive tour of Disneyland Railroad's unique parlor car, the Lily Belle. The Lily Belle is named after Walt's wife, Lillian, and is a unique car that has been used for VIPs that visit Disneyland when they request a train ride throughout the park for years. To book this tour, you can call (714) 781-8687 or visit the park Guided Tours booth.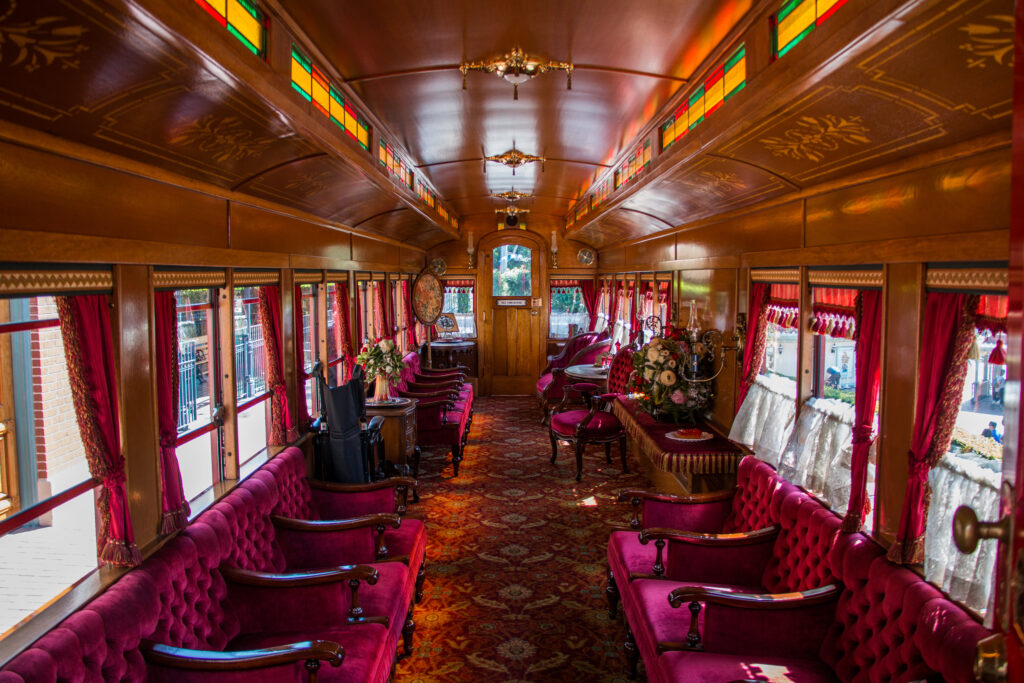 Map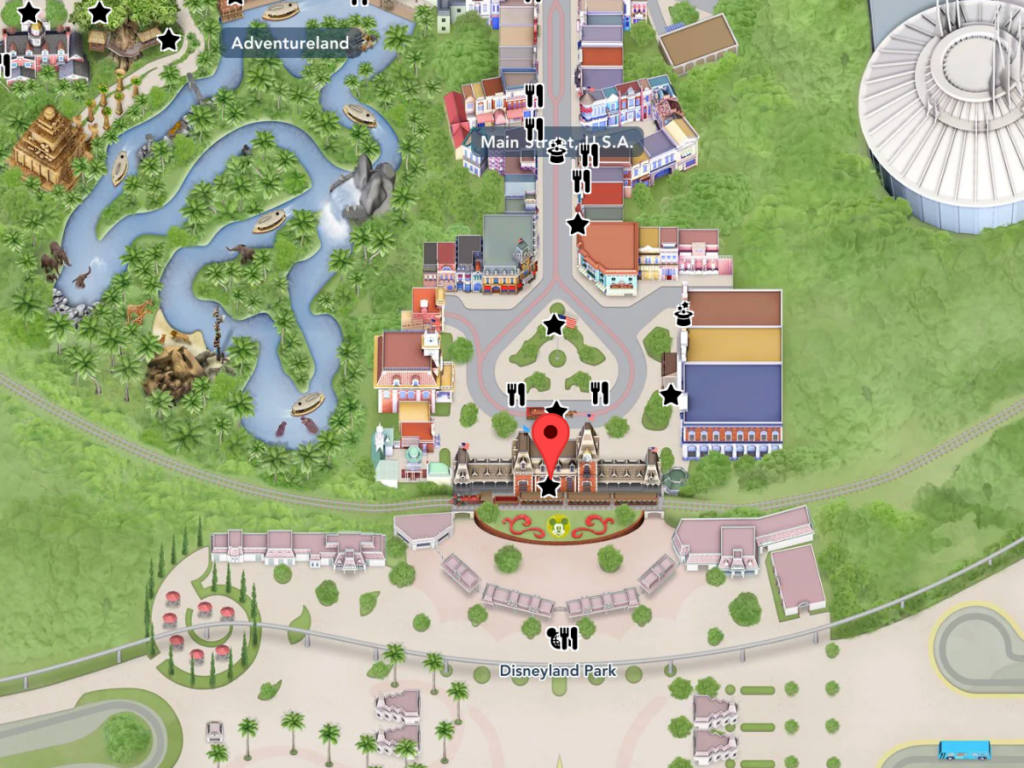 Location & Wait Times
You can find the Disneyland Railroad's main entrance on Main Street USA. With the attraction continuously running, you can expect a low wait time since a train comes to the station every 5 to 10 minutes. Additionally, there are multiple Disneyland train stations such as Tomorrowland Station, Mickey's Toontown Depot, and New Orleans Square Station.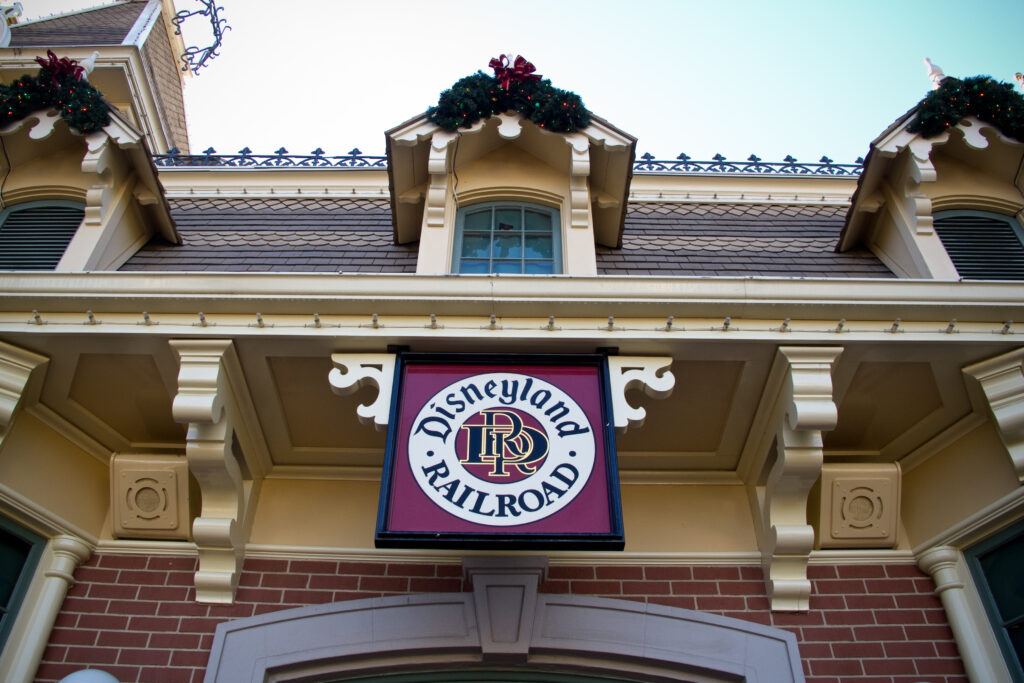 Queue Experience
The queue for the Disneyland Railroad varies by what train station you are waiting for the attraction. The Main Street USA location offers some indoor queue experiences while waiting for the next attraction, whereas the other stations will be entirely outdoors. Each station gives a scenic view of the themed land you are about to depart.
Featured photo from Travel & Leisure
Written by
Bobby Asen
Contributing Writer
Bobby has a strong passion for Walt Disney's stories and the Disney Parks. From taking vacations to the parks, to being an Annual Passholder, to working as a cast member for seven years at Magic Kingdom, his passion for Disney continues to grow. After visiting every Disney Park in the world, Bobby knew he wanted to share his experiences and his love for Disney in his writing.