Disneyland is The Happiest Place on Earth, but sometimes the crowds don't add to the happiness! Fortunately, even on a crowded day, your trip can still be magical. Disney has tons of other attractions and experiences to offer, that are not rides. On days where the crowds are high and lines for rides are long, check out some of these other Disney Attractions.
The Disneyland Story Presenting Great Moments with Mr. Lincoln
When entering Disneyland Park on the left, The Disneyland Story Presenting Great Moments with Mr. Lincoln is one of the first attractions on Main Street. This building is filled with history. Walt Disney was fascinated with Abraham Lincoln and his life. Watch a brief biographical film about Lincoln and explore Disneyland history all at once. This attraction is a treasure trove of memorabilia that most people just walk by as they enter the park.
Disneyland Transportation Omnibus
Take a ride on Disney's Double Decker bus around Main Street! You can get on the bus in Town Square right next to the Disneyland Railroad station or by the churro cart located next to Sleeping Beauty Castle.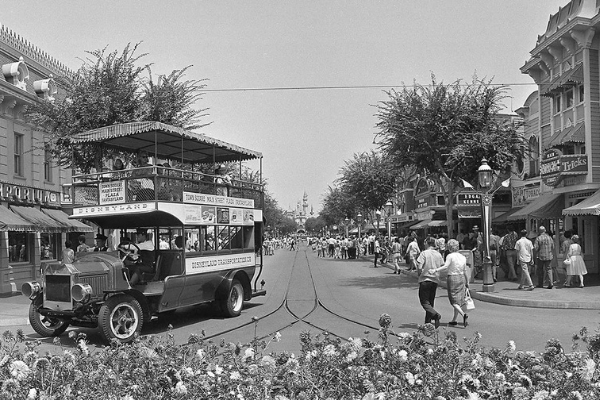 Main Street Magic Shop
Disney's Magic shop is located right off Main Street. Head towards the castle and it'll be on your right. This shop is filled with merchandise, gags, and magic accessories to create your own magic at home! Visit the Cast Member at the counter and they may dazzle you with a trick or two!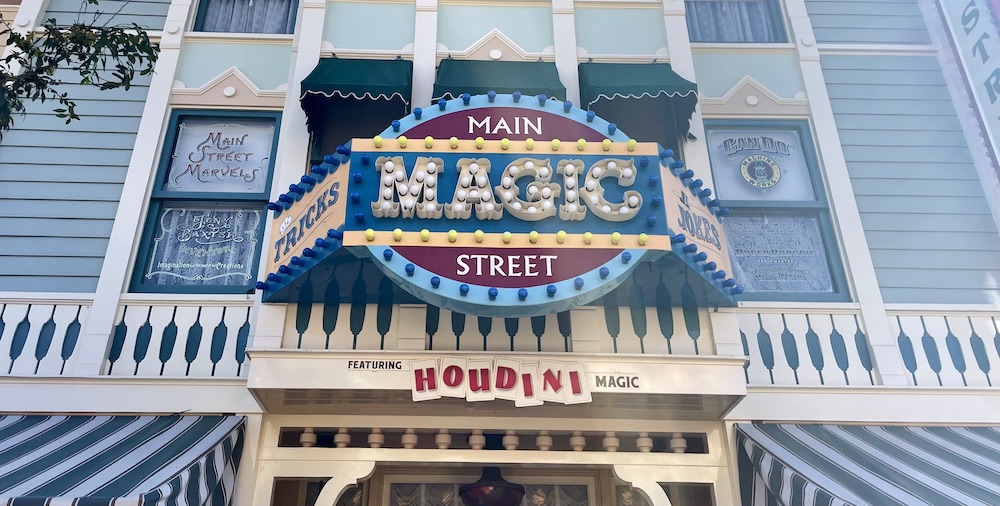 Main Street Cinema
If you need a break from the crowds, head to Main Street Cinema a to watch Walt Disney's very first animated films. These classic cartoons are played on 6 different movie screens and are 6-8 minutes long. The nostalgic animated films play consistently throughout the day.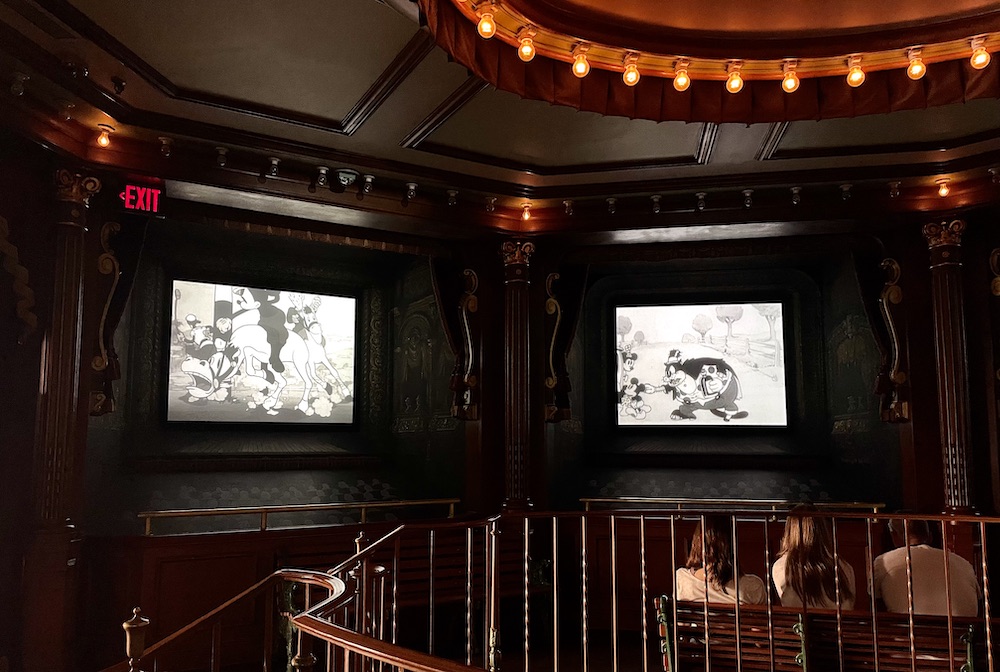 Films Played at Main Street Cinema:
Steamboat Willie
Plane Crazy
The Moose Hunt
Traffic Troubles
The Dognapper
Mickey's Polo Team
Sleeping Beauty Castle Walk Through
The Sleeping Beauty Castle walk through entrance is on the backside of the castle located in Fantasyland. While looking at the back side, the entrance to the castle will be on your right. Look for the blue overhang and Sleeping Beauty Castle Sign. This walk through is dark and does require guests to go up and down stairs. Walk through the Enchanted Castle and you will see the story of Sleeping Beauty played put through windows and projections. This is quite the magical experience.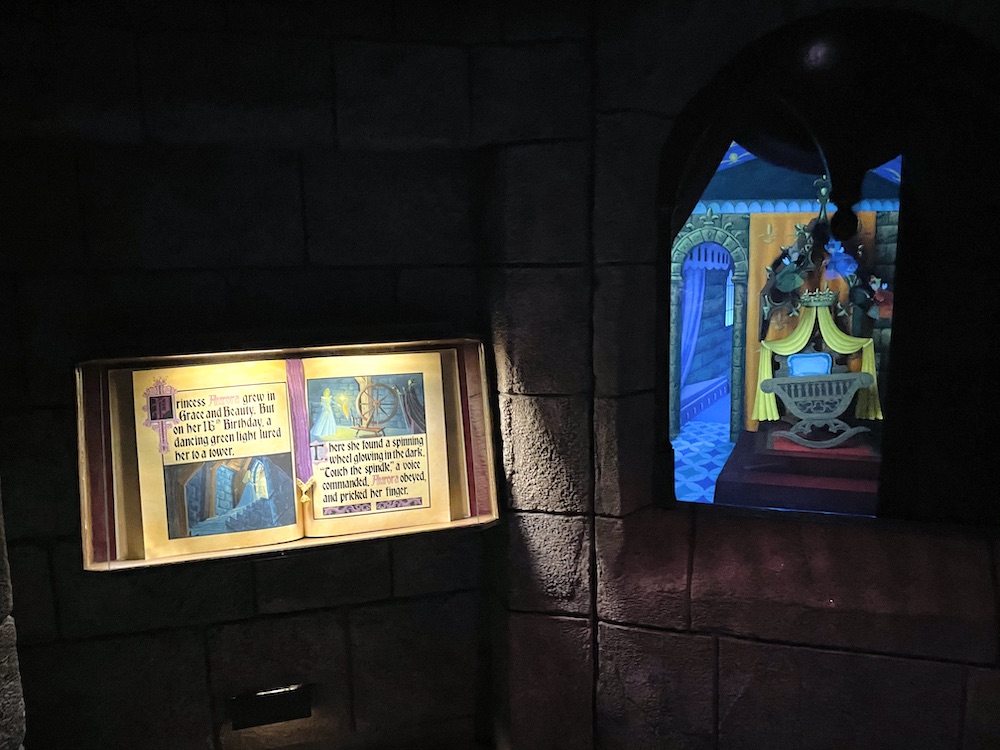 Pirate's Lair On Tom Sawyer's Island
Tom Sawyer's Island is an artificial Island in the middle of The Rivers of America located in Frontierland at Disneyland. Take a raft ride across the waters and explore the Island. With scenic views, treehouses to climb, and caves themed by The Pirates of the Caribbean films, this island is full of adventure!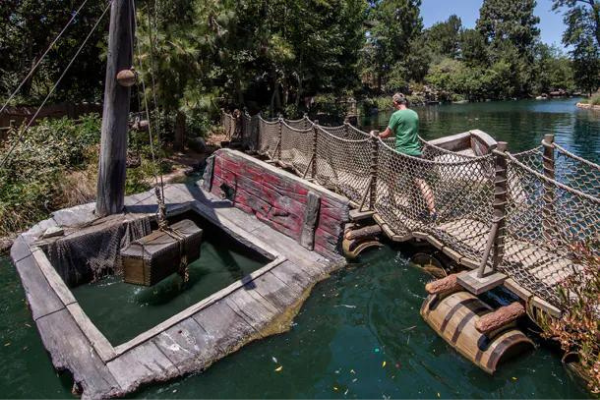 Mickey's PhilharMagic
Mickey's PhilharMagic is a 4-D show at California Adventure Park. The 12 minute show is played at The Sunset Showcase Theater in Hollywood Land. The show has characters from some beloved Disney films, as well as special effects, such as water and scents! Be sure to check for show times in the Disneyland App.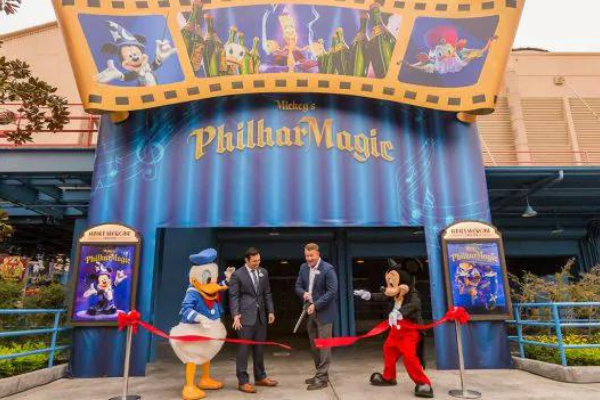 Animation Academy
A fun activity for everyone, learn to draw your very own Disney character with step by step instructions from a Disney animator! When you are all finished, your drawing is yours to keep as a souvenir. Classes are every 30 minutes. This attraction is located in The Disney Animation Building inside California Adventure.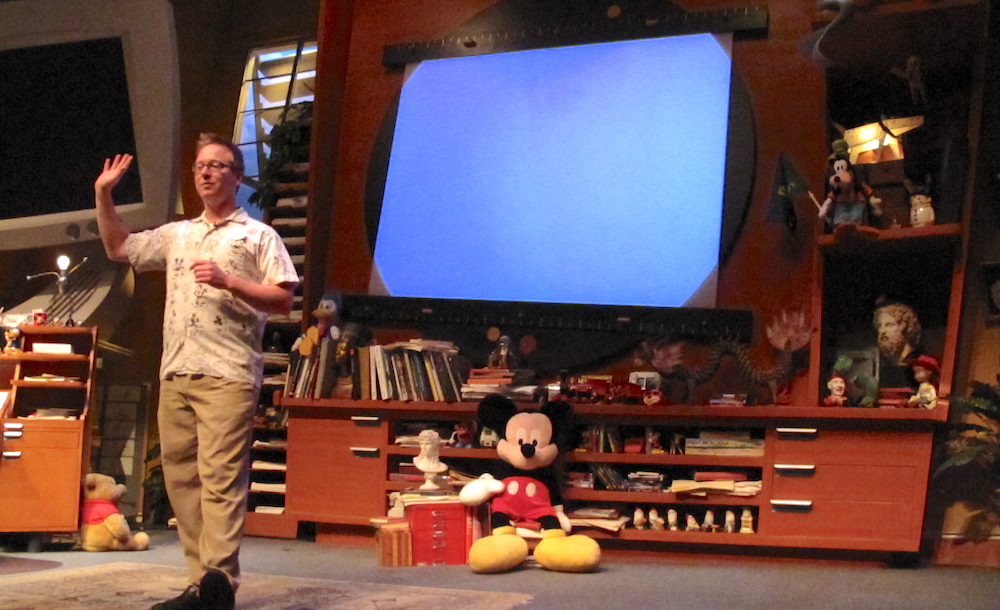 Disneyland has so much more to offer than just rides and roller coasters. It is full of history with many different attractions to try and explore. Have you ever tried to escape the crowd with one of these attractions? If so, let us know your favorite in the comments below!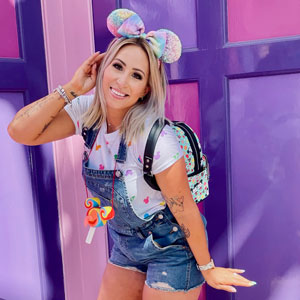 Written by
Brittney Malina
Contributing Writer
Brittney has been going to Disneyland since she was 3 years old. She has had a deep love for all things Disney ever since. Now as a wife and mother of two, she gets to share the love with her family and re-live the Disney magic through her children's eyes. Brittney is a Legacy Passholder and you can find her walking down Main Street, U.S.A. with a churro or iced coffee in hand.