Due to its popularity, Disneyland's Indiana Jones will begin using a virtual queue system this week. This system, scheduled to begin testing on May 11, will be similar to the Star Wars: Rise of the Resistance virtual queue and the process to experience this attraction will be the same as well. 
Why A Virtual Queue?
The need for this new virtual queue stems from Disney's desire to shorten the line for the Indiana Jones attraction. Due to current state guidelines, guests are not allowed to queue inside, only outdoors. In addition, guests must maintain a 6 foot distance at all times, even in the lines. Since most of the queue for Indiana Jones is regularly indoors, there is not a lot of space outdoors for this socially distanced line. The line for this ride is currently using the outdoor queue for Jungle Cruise, which is closed at this time for scheduled refurbishment. However, Jungle Cruise is scheduled to reopen in the summer. If the current system is not changed, the two queues will run into each other, so Disney is attempting to solve this potential issue before it starts.
How To Get In The Virtual Queue?
In order to enter the virtual queue guests will need to be in the Disneyland park. This applies to those who have park hopper tickets as well. If guests begin their day in California Adventure, they will need to switch parks before entering the virtual queue. This also means that the queue will not be opened on the Disneyland App before the park opens like it does for Rise of the Resistance at Disney World, which opens at 7 AM. Instead, since this is currently still in the testing phase of implementation, the virtual queue for Indiana Jones will open periodically throughout the day. As testing goes on, more definitive times may become concrete as they are with the Rise of the Resistance queue. 
Guests will use the Disneyland App and log into their Disney account. Guests will then click on the three lines in the bottom right corner of the app. Here guests will find the section to click for virtual queues. When the Indiana Jones virtual queue is open, guests will be able to add themselves and other members of their party onto it here. Disney states that guests will be able to be in the virtual queue for both Indiana Jones and Star Wars: Rise of the Resistance at the same time, so there is no need to choose which virtual queue you'll want to be added to. 
Will There Be More? 
This may just be the beginning of Disney adding more virtual queues to the parks. It is a great solution to keeping lines from getting too long and making sure guests are able to enjoy the other attractions in the parks, especially with the current guidelines for social distancing. Although Disney has not announced any other new virtual queues, there are a lot of attractions that could benefit from this system.
What are your thoughts on Disneyland's Indiana Jones using a virtual queue system? Do you think it will make the ride more worthwhile and free up time in the park? Are there other rides you'd like to see get a virtual queue as well? Let us know in the comments below.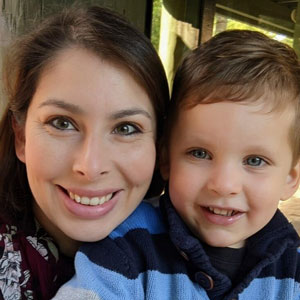 Written by
Rachel Van Norman
Contributing Writer
Rachel fell deeply in love with all things Disney as a little girl. Now as a wife and a mother herself, she shares this Disney obsession with her son and everyone around her. From her love of princesses to eating all the Disney food, Rachel spends her time radiating Disney magic and keeping everyone up to date on Disney news.