You might be wondering whether or not the "happiest place on Earth" will be able to bring the magic back after this year. COVID-19 forced all the Disney parks around the world to close at the same time for the first time in history and the pause on construction seemed like the end for a host of new attractions that Disney had announced. Don't lose hope! 
Though 2020 had many unprecedented occurrences for Disney, 2021 has the potential to be one of Disney's greatest years to date because it's the park's 50th anniversary. Here is what you can expect from Disney World's 50th Anniversary celebration next year. 
Many new rides were announced to open in 2021:
Tron: Lightcycle Rollercoaster
This ride has been heavily anticipated since its announcement in 2017, it will be located in Magic Kingdom. It features a 60 MPH, indoor roller coaster with shifting light panels and bike vehicles.
Guardians of the Galaxy: Cosmic Rewind
This ride will be located in Epcot. It features an indoor roller coaster, a reverse launch into space, 360 degree movement and fast and energetic turns.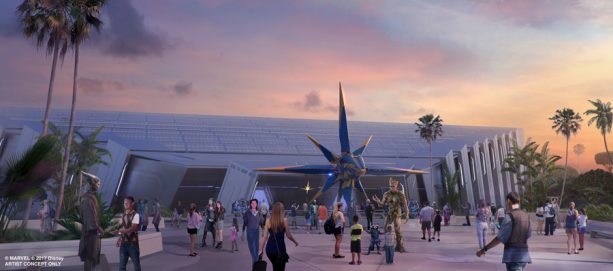 Remy's Ratatouille Adventure
This ride will be located in Epcot's France Pavilion and will be a dark, trackless ride where guests will be shrunken down to rat size for a "culinary adventure with Chef Remy."
Things still aren't too clear about when everything is going to open as CEO Bob Chapek said that $900 million in construction projects would be cut in 2020. Due to this, many projects are being postponed and some unfortunately were canceled. Originally planned as a temporary closure, one of the biggest rides that has been closed is Primeval Whirl at Animal Kingdom. Due to a lack of available replacement parts Disney decided to make the closure permanent. 
The three rides mentioned above are the ones most on track to open in 2021. There is some speculation about the Tron ride potentially opening in 2022 because Tron is celebrating its 60th anniversary then. 
If anything is known about Disney it's the fact that Disney loves to go BIG, there will be no corners cut, no detail missed, truly the very best that money can buy for all parts of the celebration. 
We can look back to the last huge celebration that Magic Kingdom held in 1996 for the 25th Anniversary, Remember the Magic party, which lasted 15 months. Yes, you read that right, over a year of celebration for the 25th anniversary. Next year's celebration will be the "biggest, grandest and longest celebration ever," no expense will be spared. This will be a celebration for the ages and you don't want to miss it. 
To help with the planning of your trip, Disney announced the Disney Genie App, a revolutionary new digital offering which is "designed to help you make the most out of your visit, whether you're a first time guest or a seasoned pro." Sometimes you may know exactly what to do but not when or how you want to do it, the Disney Genie will be able to tell you the best way to optimize your time so that you can make the most out of your experience and really get to do everything you want to. 
Things might not have looked too great this year but Li Shang from the movie Mulan said it best stating, "The flower that blooms in adversity is the most rare and beautiful of all."
Disney World's 50th anniversary has the potential to be the greatest celebration ever. You don't want to miss it! 
Contact DVC Shop today to buy or rent DVC for your upcoming Disney World 50th Anniversary vacations.
Giovan Lambert
DVC Shop Contributing Writer
Header image courtesy Flickr.com @ Josh Hallett